Charlotte Kalla: Sweden's queen of skis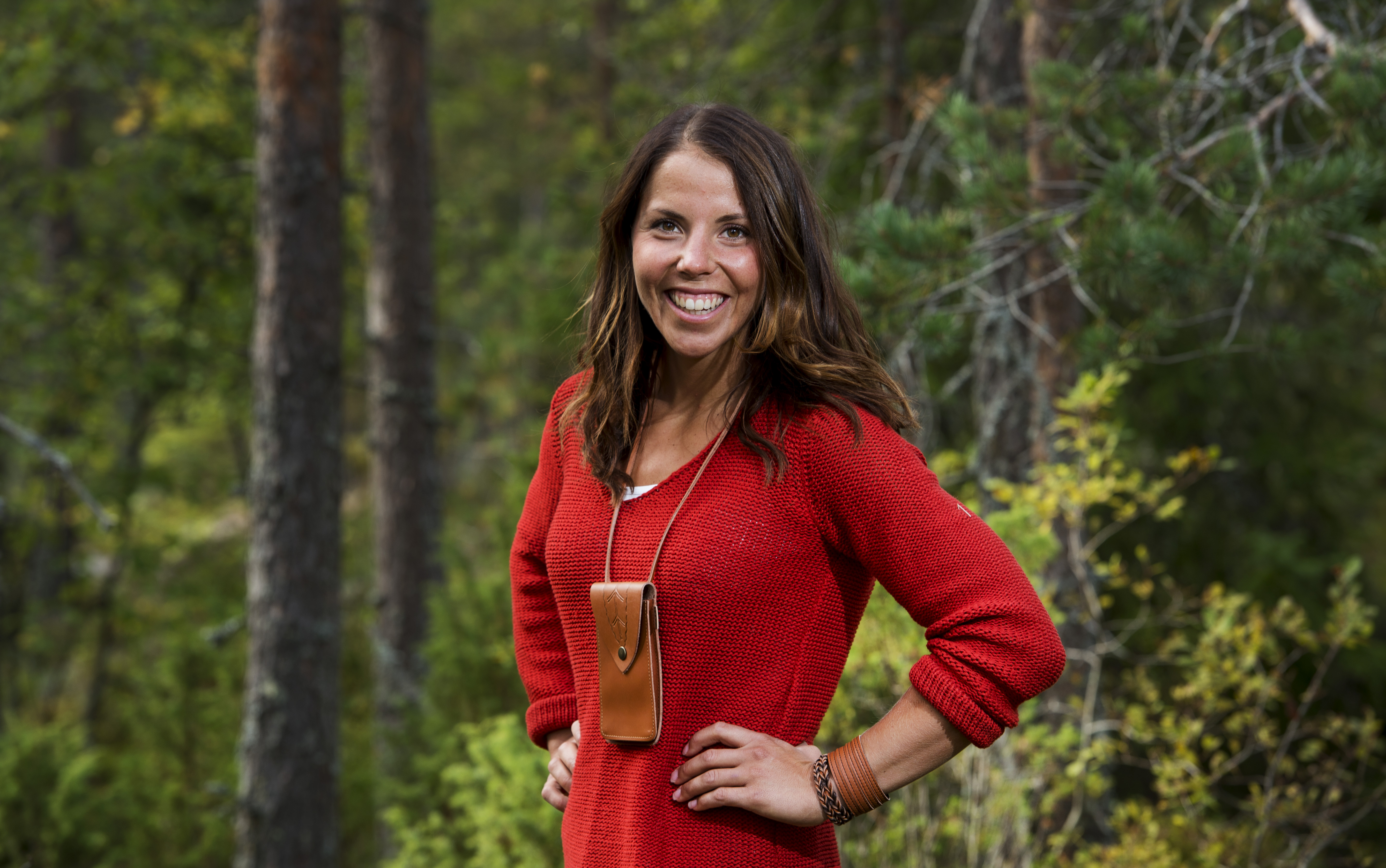 In 2015, she became the first Swedish woman to win individual goals in both the Olympic Games and the World Cup. As she gears up for yet another season in the cross-country skiing tracks, Scan Magazine speaks to Charlotte Kalla, 29, about integrity, learning to trust herself and the madness of winning Tour de Ski.
"Charlotte Kalla leaves the national team", the Swedish sports headlines declared in April this year. The reports read like obituaries; it was as if the country was in shock, maybe even in mourning. Then the commentary began: was it really the right decision? Was it fair on her team? Worse: could it be the worst decision she had ever made? "It takes a lot of work and effort not to take people's opinions personally, but it was important for me to be able to stand for what I was doing," says the Swedish skier. "Of course it was hard to say no to spending all that time with the other girls in the team, who I got on with so well; it makes for a very special bond when you travel and spend so much time together. But I wanted to make sure that I'd tried everything, didn't want to have to wonder how it would have been. I felt ready." It seems Kalla knew her own mind from an early age. Her grandad brought her to her first ever ski training and she says she knew fairly quickly that skiing was her thing. "It was all very exciting in the beginning, having this world that was all my own, which my mum and dad didn't know. It was my grandad who got to help me wax the skis and I remember really liking that thing of not having to rush anything, always being patient," she recalls. "I think I was fairly driven from the get-go, but it was when I was around nine that I really knew. I started playing basketball because all my friends did, but I knew there and then that I was going to be a skier – that was serious."
Writing skiing history 
Indeed it was. Kalla made her World Cup debut in 2007 in Sapporo, Japan, aged 19, after competing internationally at a junior level. She finished as best Swede in the skiathlon in seventh place, and went on to grab fifth place in the ten-kilometre individual. The following year, she wrote skiing history during the final phase of Tour de Ski. 54.4 seconds behind Finnish Virpi Kuitunen at the bottom of a long, steep uphill finish, she started catching up slowly but surely. Live commentator and Swedish former skiing legend Gunde Svan could not contain his excitement as Kalla took the lead with less than a kilometre to go and outclassed her rival, winning Tour de Ski. "Nothing will ever seem as crazy as that," she laughs. "I really surprised myself in the competition, but nothing could have prepared me for what followed. I remember the moment I arrived back at Arlanda after the tour. There were photographers, press everywhere – it was chaos." She returned a hero, and that year she won the prestigious Jerringpriset, a prize awarded by popular vote for the best sports accomplishment every year, in addition to being nominated for Bragdguldet, a similar accolade awarded by the national newspaper Svenska Dagbladet.
In 2010, Kalla took her first Olympic gold, at her debut in the winter games, in the women's ten-kilometre individual in Vancouver with a time of 24:58.4. During the same games, she also won a silver medal along with Anna Haag in the team sprint. At Idrottsgalan (Swedish Sports Awards) 2011, she took home the title of Female Athlete of the Year 2011, and at the Olympic Games in Sochi in 2014, she won two silver medals and made up a 25.7-second lag in the women's relay to bring home the gold. When she won the gold medal in the ten-kilometre individual in the Falun World Cup the following year, she became the first Swedish woman to take individual goals in both the Olympics and the World Cup.
'I want people to like me' 
"Success early on in your career forces you to ask yourself questions and make decisions about how you want to prioritise – you learn a lot about yourself early on," says Kalla. "But there's a bit of pressure that comes with it as well, that I want people to like me and think I'm good and a nice person who shows up and all that – and then it's easier to say yes, like with everything in society. So I think sometimes I've said yes to things that perhaps I didn't really have time for, at times at the expense of my wellbeing." She talks about Jerringpriset as the finest prize around for sports men and women, but insists that it was more of an opportunity to look back than something she aspired to in advance. "You don't go to a pre-season training session thinking 'this year I'm going to do something to make sure I'm shortlisted for the award', you know. It's more like a bonus. But it also allows you, after the fuss and madness of it all, to look in retrospect at the events and what it meant. The award ceremony is at the end of the year so you're remembering this thing that happened ten months ago as you're knee-deep in preparations for the next season. With sports, you're never quite happy, you're always just looking at the next thing – so it's a nice chance to pause and reflect."
Loved by the Swedish people not just for her success in the skiing trails but also for her sincere, relatable personality, she comes across as quite a comfortably public person, but she denies wearing her heart on her sleeve at all times. "I did write a few reasonably long diary-style posts a while back but I'm generally a bit torn when it comes to social media and how much to share. It's important for me to be honest and genuine, and when you're wrapped up in the moment of the competition it's very hard to hide your feelings – when you're being interviewed minutes after crossing the finishing line. But I've become more mindful of my integrity in recent years," she says. "At the same time what I do is covered in a very different way now than it was when I was 20. I'm asked more critical questions now and interviews are more likely to touch on stuff like doping – and that's not what you want to talk about, you want to talk sport. Anyway, I've got a rule not to do at-home-with features, but I actually don't really know where to draw the line between personal and private. I think it can vary from day to day."
 Feeling strong
Seven months since her controversial decision was announced, Kalla has no doubt that it has been a good thing. "It's been amazing, it really has – I'm so full of energy after going away training with my coaches, doing what I believe in," she says. At the same time, she adds, continuously reminding herself that other people's opinions are not truths can be tiring. "Things that aren't problems to me become problems because people say so. You have to be really patient to keep pushing away those thoughts and learn to really listen to yourself. You end up asking yourself why you're doing this – for yourself or for others. It can be quite an inconvenient question sometimes." After missing the season premiere and World Cup selection at Bruksvallarna last month due to illness, she now has her mind set on the Lahti World Cup, which will kick off at the end of February. "The tests show that I'm in good shape, and it feels good to look back at my fifth year and feel happy with it, to know that I've done great training," she says calmly. "I feel strong."
By Linnea Dunne | Photo: Nils Jakobssonstrong."
Subscribe to Our Newsletter
Receive our monthly newsletter by email