Clara Lidström, Sweden's most popular lifestyle blogger on how to embrace the seasons
By Emma Rodin | Photos: Clara Lidström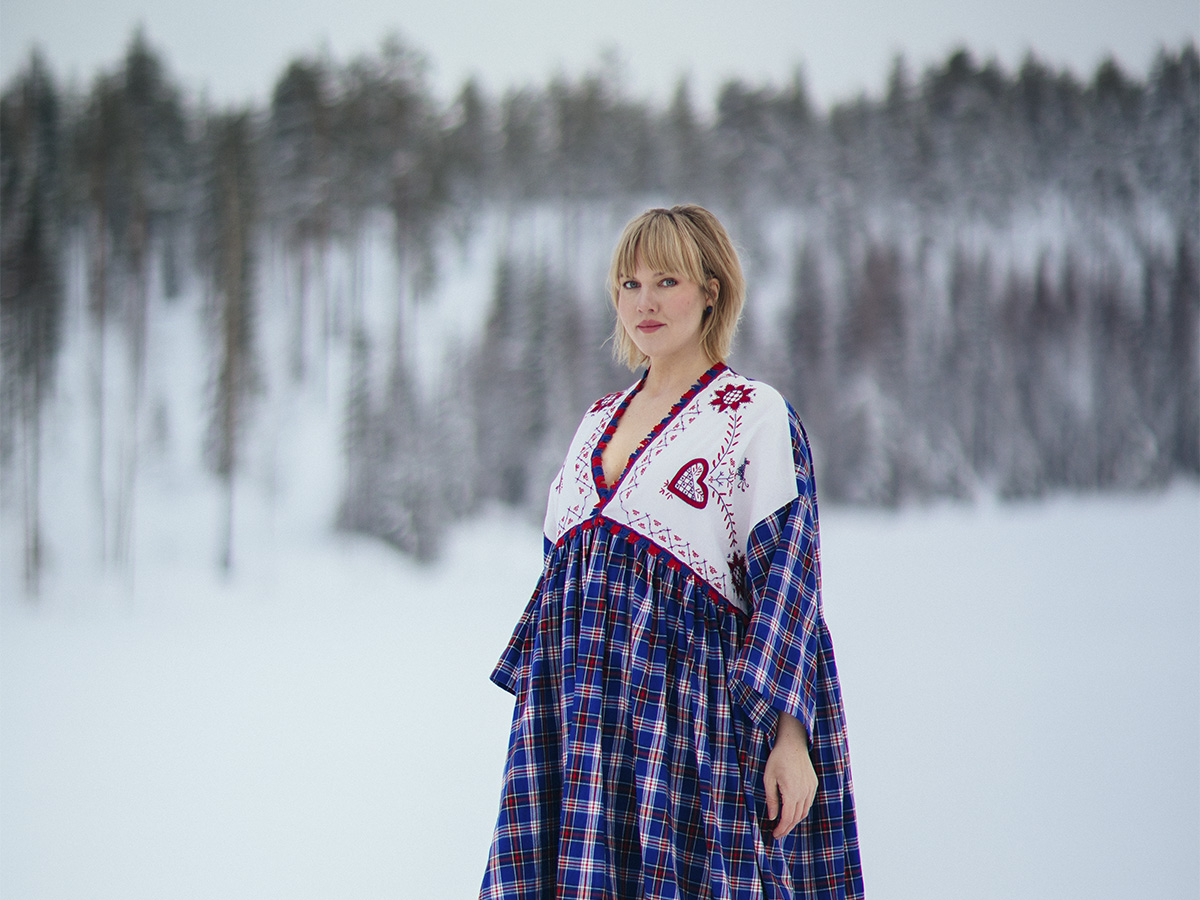 Author, photographer and blogger, Clara Lidström shares her life at a homestead in Northern Sweden with an army of faithful followers. Doing so, she inspires an eco-conscious lifestyle through growing, cooking, baking and making, and she is adamant that joy can be found through this in all seasons – even the darkest corner of winter. The proof is found in her new book, Underbara Vinter (Wonderful winter), an enchanting and inspiring collection of stories, recipes and gorgeous images.
Back when the blog phenomenon first took hold in Sweden, Clara Lidström was one of the first to gain serious traction with her blog Underbaraclaras. As a keen diary writer, she saw the allure of sharing her thoughts and life online and quickly realised the joy of receiving instant response to her posts and being able to communicate directly with readers. "I remember staying up late at night to write because I enjoyed it so much. The format was perfect and today, some 17 years on, I still get that same sense of satisfaction from sharing content as I did at the very beginning," Clara tells Scan Magazine.
Perhaps that's why Underbaraclaras has stayed on top of the charts for so long; today it is dubbed Sweden's leading lifestyle blog. But of course, credit should also be given to the content, which is like a magazine filled with beautiful photography, delicious recipes, DIY tips and inspiration for interiors and decorations, but also personal reflections and opinions on broader subjects. When asked why she thinks her blog has remained steadfast while other influencers have ditched theirs in favour of social media, she says that she may not always have been the best, but she's always been the most stubborn. "When others have stopped, I've just kept going and going. Plus, I've never been afraid to speak my mind which I think makes people respect me".
Clara's platform allows her to utilise all her interests and hobbies which she finds incredibly rewarding. And the same goes for her authorship. She has released several books over the years, on subjects ranging from kids' baking to how to tackle burnouts, and now she's brightening up the bookstores with her newest addition – just in time for the darkest time of year.
The winter bible
As its title may reveal, Underbara Vinter is an ode to winter, including Christmas, the lead-up to it and the weeks that follow. A project very dear to Clara, it is a book that has been in the making for most of her adult life as she has gathered its content simply by living life and embracing traditions. But the book is also born from Clara's desire to continue growing and developing her literary language.
Thus, its pages are filled with more than just recipes and inviting photography. It also tells the story of Swedish traditions, supported by snippets of historical events and includes diary-style inserts from Clara's life during winter in Sweden's north, which is synonymous with coldness and darkness. "Many find winters hard, including myself sometimes. But there is a lot to love and that's what I want to encourage," she explains. "I want people to use this book to make friends with winter and the darkness that comes with it. To let it be a friendly reminder of everything that makes winter, winter and accept it for what it is".
Timeless and comforting, the book is designed to be used again and again – whether that's making Clara's saffron rusks for the tenth time or going back to the story of her family's day out on the frozen village lake, ice skating in freezing temperatures with their hearts warmed by the thrill and adventure. "I believe that text can inspire creativity by simply being read, and I want this book to be enjoyed in the same way you'd cosy up in an armchair with a cup of hot chocolate to read your favourite book," explains Clara.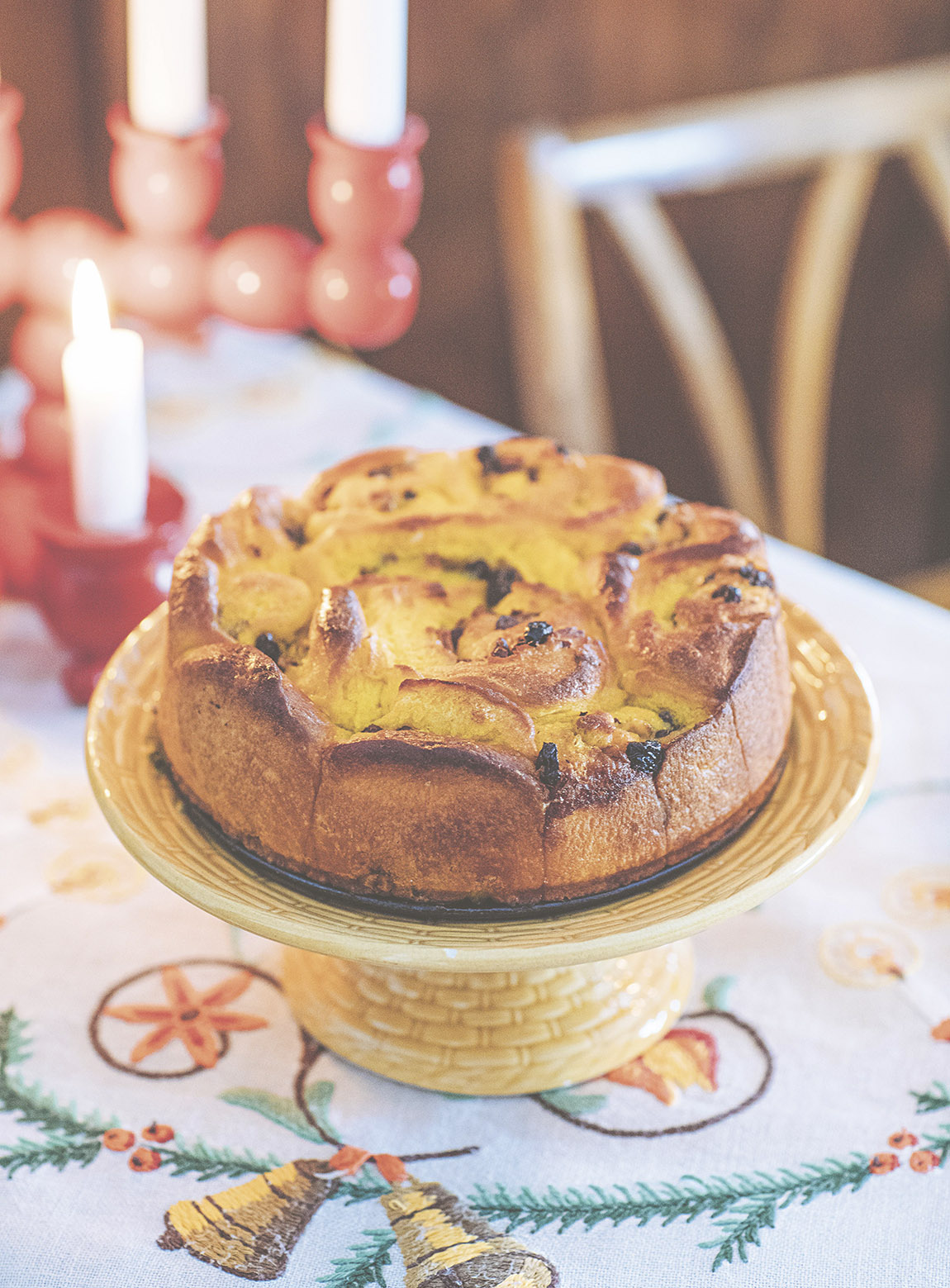 The value of tradition
It's fair to say that Clara is synonymous with tradition and celebrating accordingly. Whether it's midsummer or Christmas Eve, she embraces the event with open arms, making it memorable both for herself and the people around her. Asked what tradition means to her, she responds "I like the idea of following rituals, and the older I get, the more interested I get. Plus, there's something special about becoming an adult and having the chance to create your own traditions. I think they're an excellent way for us humans to dig deeper into the season and really allow ourselves to be present".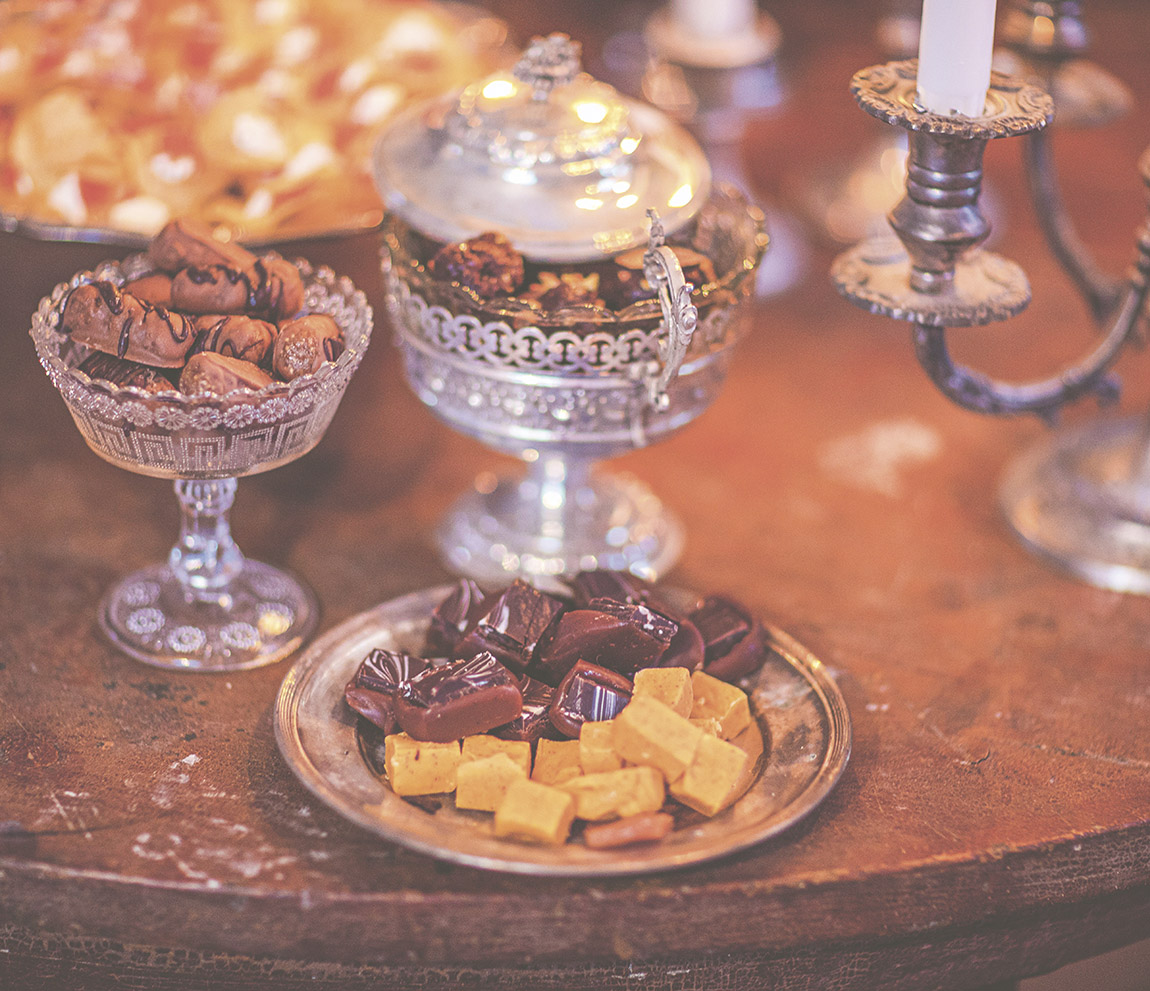 In Clara's world, the traditions around Christmas are especially important and it's not just about the main event. The magic starts when the first snow falls, lasts through December's Advent, school plays, Christmas carols in the church, to the slow, pyjama-wearing days around New Year's and all the way through to St. Knut's Day when the Christmas tree is traditionally taken down.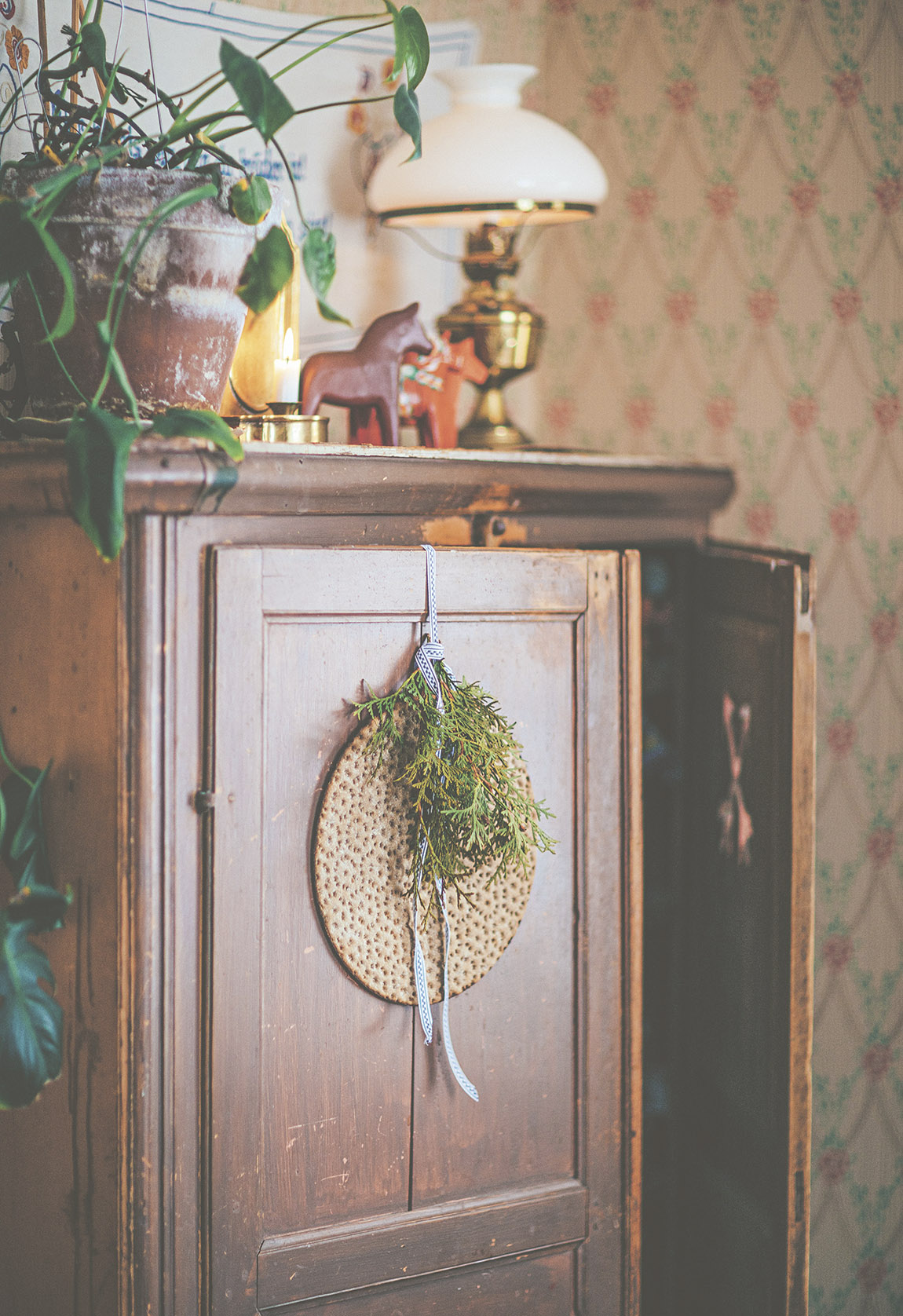 "It's about comfort food, people and rest. And I do emphasise the latter. As a community, we tend to work our hardest during the darkest part of the year which, when you think about it, makes little sense. So, I encourage people to embrace winter and make the most of it. Whether that's lighting candles every morning and evening or spending more time indoors with the people you love," reflects Clara. "The key is to make the most of what you have right now. That way you'll not only see the beauty of the present, but also the beauty of what's to come", she concludes.
Clara's book Underbara Vinter is out now and you can find it in most Swedish bookstores.
Follow Clara on Instagram @underbaraclaras and find her blog on www.underbaraclaras.se (you can also read it in English).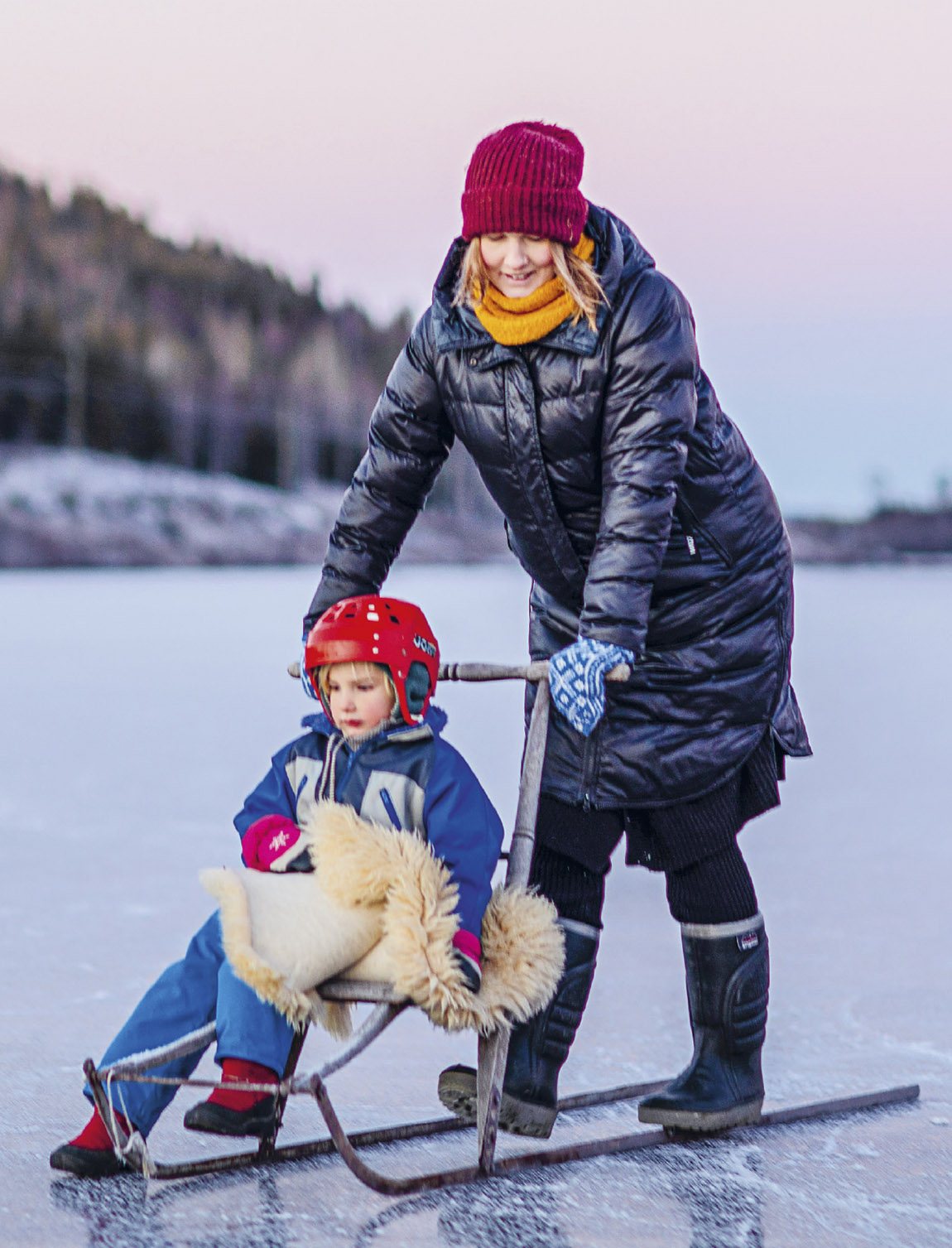 Clara's saffron rusks
An enormous glass jar filled to the brim with saffron rusks, wrapped in a beautiful, crocheted ribbon. It was a gift from my aunt Inger one Christmas many moons ago. Simple, yet refined. Since then, I bake saffron rusks every December and store them in a tin jar on the kitchen counter.
Makes roughly 100:
1 g saffron
1 tsp granulated sugar
100 g butter
2 eggs
2 dl brown sugar
5 dl plain flour
1 ½ tsp baking powder
Preheat the oven to 175 degrees. Use a pestle and mortar to combine the saffron with the granulated sugar.
Melt the butter in a pan, then add the saffron mix. Transfer to a large bowl, crack in the eggs and use a whisk to mix.
Mix the dry ingredients, then add them to the egg mixture.
Place baking paper on a baking tray. Split the dough into three pieces and shape them into logs on the baking tray. Bake in the oven for around 25 minutes.
Remove the baking tray and lower the temperature to 125 degrees.
Cut the logs on the baking tray into 1 ½ cm thick slices, then allow them to bake for another 10 minutes.
Turn the oven off and let the rusks dry in the remaining heat.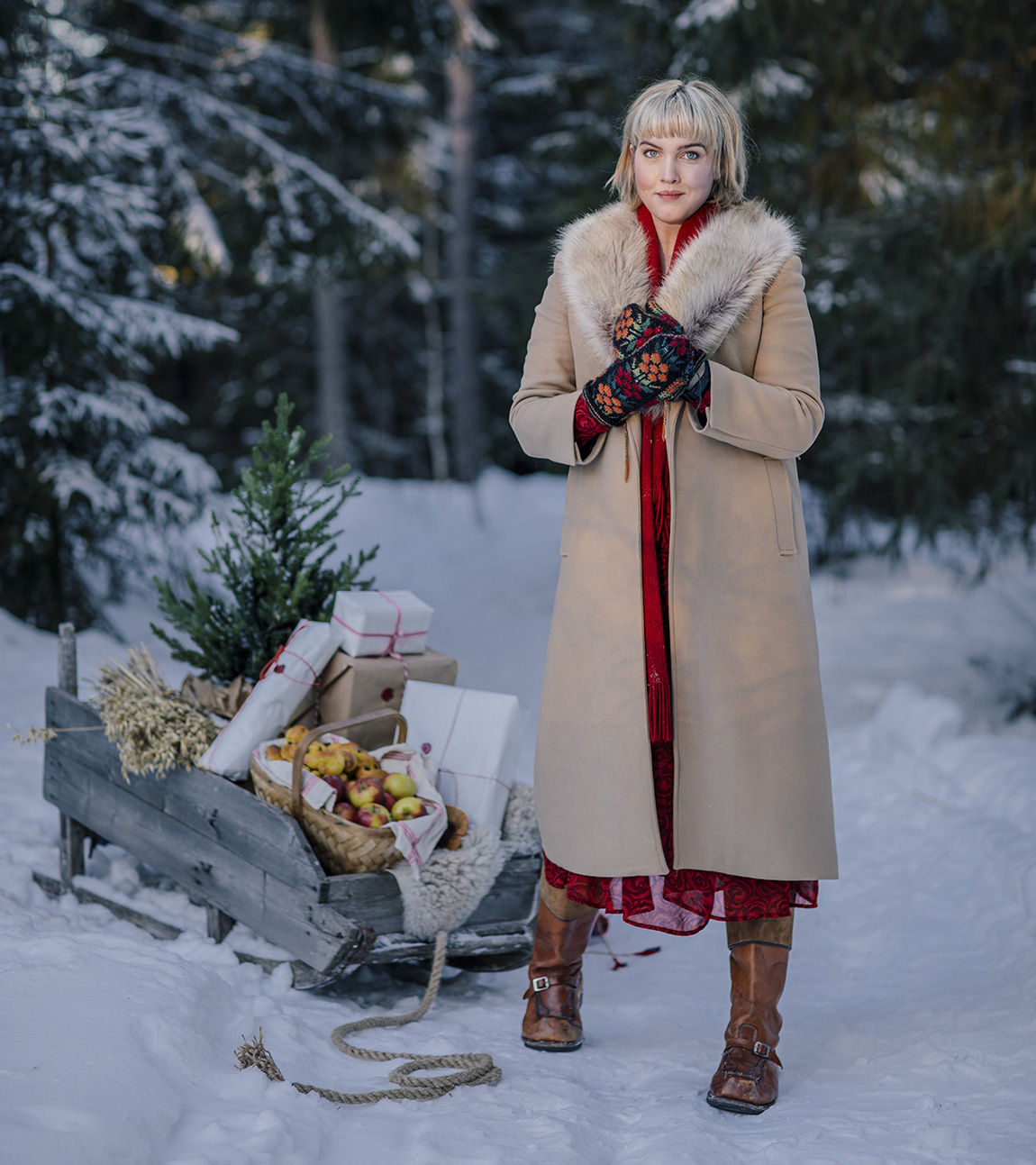 Subscribe to Our Newsletter
Receive our monthly newsletter by email