DanseFestival Barents: World-class dance experiences in an Arctic setting
By Ndéla Faye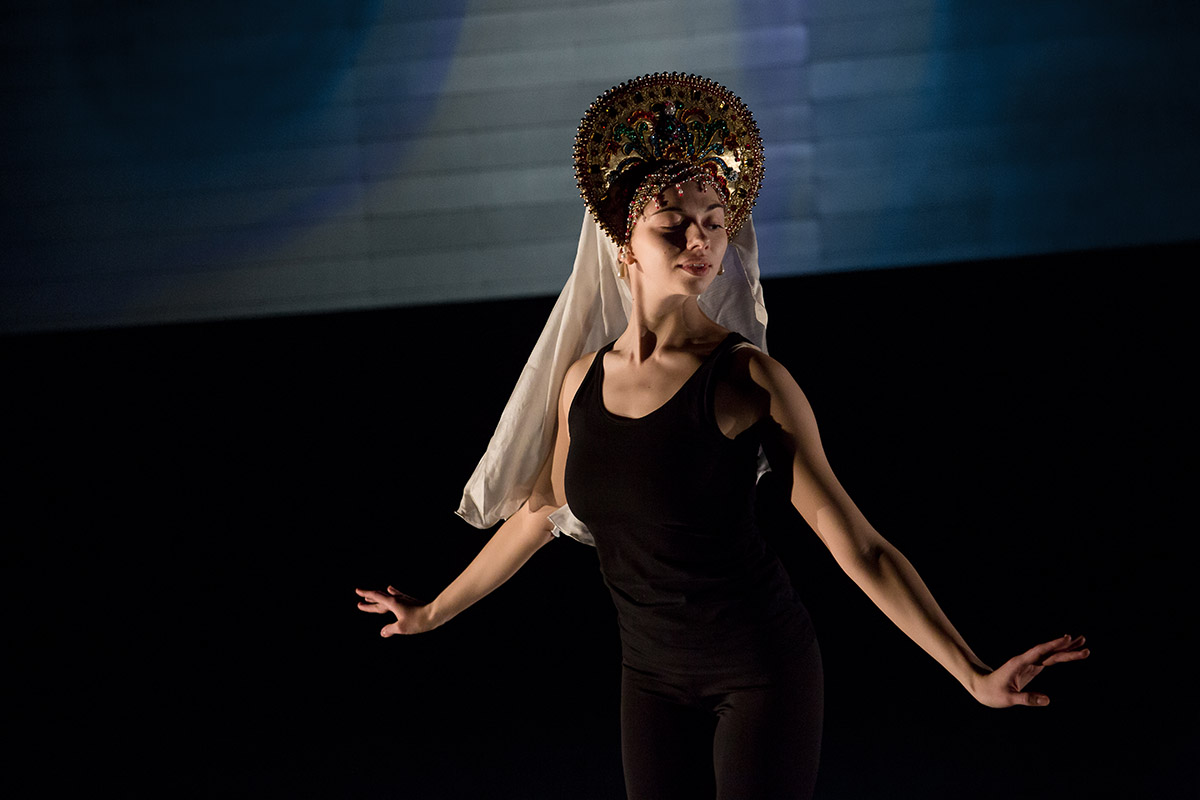 The world's northernmost festival is a space that transcends borders, and where dance artists come to collaborate. Featuring eclectic performances from across the Barents Arctic region, the result is nothing short of magical.
Ever since its inception, DanseFestival Barents has been attracting dance artists and visitors to Hammerfest in Norway. The festival was founded by Solveig Leinan-Hermo and Stellaris DansTeater, and the first festival was held in 2003. DanseFestival Barents was born out of a need to create a vibrant meeting place for dance artists living and working in the Barents region. It has since grown into one of the most notable networks of dance artists across the globe, marking its 20th jubilee next year.
The Barents Region consists of the northernmost parts of Norway, Sweden, Finland and North-West Russia. The area has over five million inhabitants, and it is home to numerous people, cultures and languages. "It's an incredibly vibrant and culturally rich region. Despite spanning across several state borders, the people have something in common: living in the Arctic region. DanseFestival Barents is a place where artists and audiences can come together and experience what happens when people meet and get to collaborate," says Marie Hermo Jensen, who is the festival's co-artistic director, alongside Solveig Leinan-Hermo.
The town of Hammerfest is the northernmost town in the world, with more than 10,000 inhabitants. As well as its dance scene, Hammerfest has plenty of other exciting experiences for visitors, too. There are numerous hiking trails and newly-designed hiking huts with stunning views of the surrounding landscapes. Visitors can also take a ferry to visit Sørøya, where you can meet some of its most interesting inhabitants, Mongolian camels, and some tourists might even be lucky enough to spot the iconic northern lights. "Hammerfest and the nearby areas are well worth a visit – and what better way to explore life in the Arctic than combining it with the festival and seeing some of the best talent we have to offer?" poses Hermo Jensen.
This year, from 9 to 13 November, the town of Hammerfest will host another festival with world-class talent from the Barents region, as well as from across the globe. "We are proud to be a place where voices from the region can come together. The festival aims to present work that is culturally relevant, and which represents the region's diverse indigenous and linguistic populations," Hermo Jensen adds.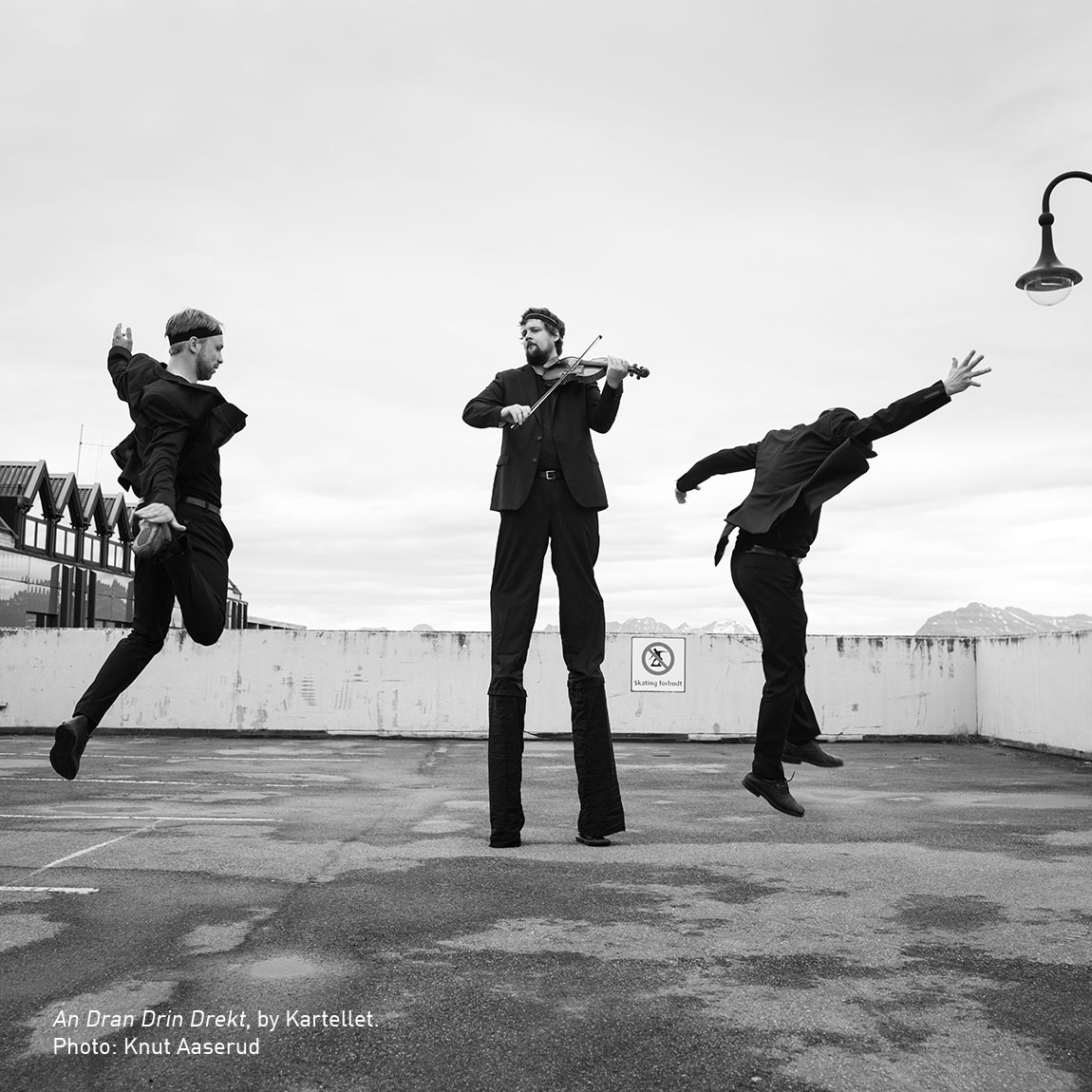 'The world looks very different now'
When the pandemic happened, the creation of art as we knew it came to a halt. But something good and powerful was also born out of it, according to Hermo Jensen: new approaches and kinds of artistic collaborations.
As a response to the pandemic and the subsequent travel restrictions, a collaborative project, Out of Urgency, was initiated by Dansinitiativet and with Barents partners. It included a number of performances in Russia, Norway, Finland and Sweden, shown simultaneously live and virtually in each country. "It was a way to share an artistic experience and explore how these places and their inhabitants had been affected by the global pandemic. It was about how Covid-19 has challenged, changed and created new exciting movements – movement out of urgency," Hermo Jensen explains.
Another project that challenged existing norms was a performance titled BarentsKræsj, produced by the festival alongside Stellaris DansTeater. In this performance, traditional Russian classical ballet and folk dance met Norwegian electronica music, film and light design. On stage were dancers from Murmansk, Arkhangelsk and Petrozavodsk. According to Hermo Jensen, the results were ground-breaking, and one-of-a-kind – and only made possible because of the festival's long tradition of collaboration with Russia.
"Decades have been dedicated to getting to where we are today, and it feels important not to lose this connection to the Russian people and artists now that we are facing a devastating war. It is important to distinguish between governance and independent artists and companies – many of whom we consider our collaborators and friends," Hermo Jensen continues.
The programme for the festival will be published in the summer, when the tickets will also go on sale. "We are always trying to expand, and to stay current. But world events are happening at such speed – and art always inevitably imitates life, so there is a lot to keep up with," Hermo Jensen adds.
There is something comforting about the fact that, in a world where many things seem uncertain and scary at the moment, there is something that brings people together and transcends borders. "I've come to think of the region as almost like its own country. It challenges state borders as we know them. What we are doing feels very important – even more so at the moment," says Hermo Jensen.
"At DanseFestival Barents, people don't need to understand each other's languages; the bodies speak for themselves through movement. At times, the fact that our artists don't always share a common language can also lead to funny and interesting misunderstandings. This is about building meaningful connections through networks," the co-artistic director concludes.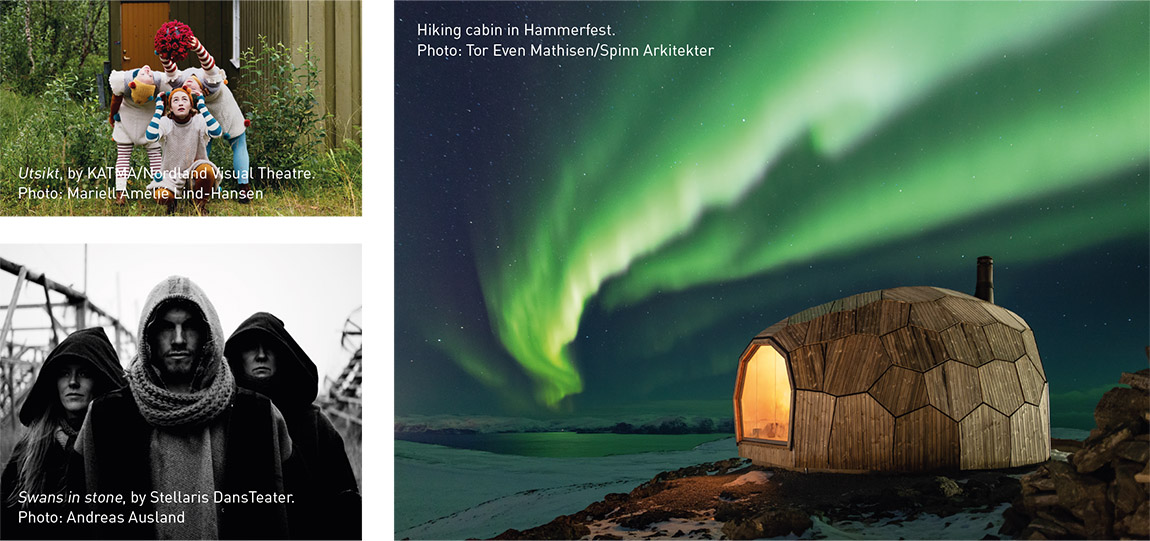 Web: www.dansefestivalbarents.no Visit Hammerfest: www.visithammerfest.net/en
Subscribe to Our Newsletter
Receive our monthly newsletter by email