Dealflow: A matchmaking platform for investors and start-ups
By Hanna Margrethe Enger | Photos: Opplett, by Siv-Elin Skoglund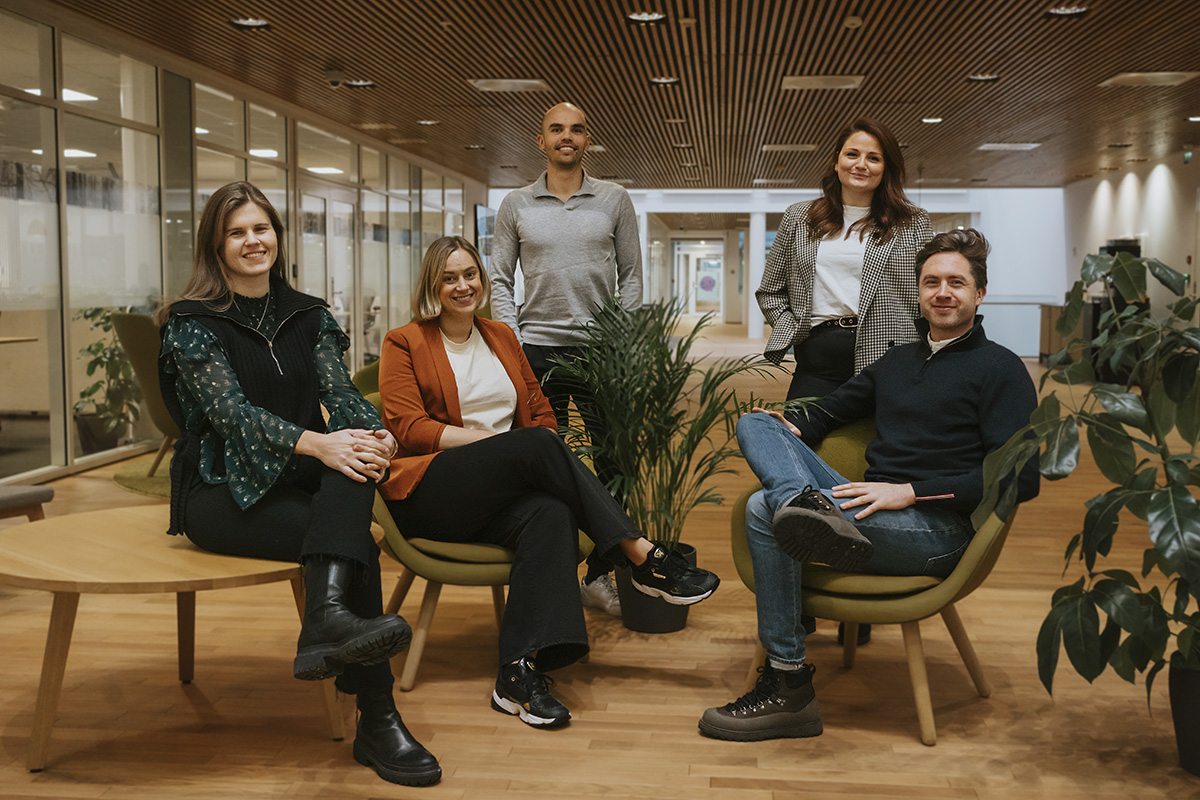 Starting a new business can be hard: it's often expensive and finding investors can be a challenge. But it does not have to be. More and more people are now interested in investing their money in shares and stocks instead of putting it into a savings account. Dealflow is here to make that process easier.
The Dealflow platform was established in 2017 by Rune Brunborg and Petter Skulstad. They had noticed that there were very few opportunities for companies who wanted to raise less than 100 million Norwegian kroner in share issues, and they wanted to do something about it. They also wanted to democratise investing in early-stage companies and allow everyday Norwegians to be a part of the journey.
"A lot of the value creation and share-value increase takes place before the company is even listed on the stock exchange," Stine Sofie Grindheim, CEO, explains. "But it's not easy to come in as an investor before the company is listed, as that's when the public gets access to buy shares."
Making early-stage investments easier
Typically, you had to know someone in the company or have the funds to invest a large amount of money if you wanted to invest before a company got listed on the stock exchange. Being able to take part in a share issue was therefore not available to most people. A share issue is an increase in the company's equity which, in turn, leads to an increase in the company's share capital. For many businesses, this is vital to getting them off the ground.
"With new technology it is easier to make it accessible, and that is what Dealflow does," Grindheim continues. "It's a source of capital for businesses and an investment opportunity for bigger and smaller investors alike."
On the regular stock exchange you can buy shares during trading hours, every day. On the Dealflow platform it is a little different. The companies are unlisted and there is a limited window for buying shares, often two weeks. Dealflow's newsletter keeps potential investors updated on investment opportunities and when the companies open. Therefore, for those interested in investing at an early stage, it's important to be proactive.
Thoroughly-vetted companies
All companies listed on Dealflow have been thoroughly vetted, to ensure they have good investment potential. They do this by checking that the company can validate that they are the right team to make it happen. Validation can be in the form of good, solid investors, evidence of having landed some contracts with customers or partners, or of traction for their product. "What we see is that it is not the industry, or the product, that necessarily matters – it's whether the company is run by talented people," says Grindheim.
The platform has had a diverse range of companies, from fintech to baby cradles, software and physical products, consumer products, and business-to-business products. A common thread between all is that they have managed to create excitement around their products, and built the trust to make investors believe in them.
Promoting female entrepreneurs
It is also important for Dealflow to promote female entrepreneurs. While it has been said that only two per cent of venture capital in Norway has gone to women, 22 per cent of the capital raised through Dealflow has gone to female entrepreneurs or co-founders. "Digital channels such as Dealflow simplify, open up and provide better opportunities for everyone, both companies and investors," says Grindheim. "It democratises things."
Norwegians have become better and better at investing in funds and stocks. Dealflow believe that the next step is investing in an asset class with high risk, at an early stage, and that asset class being a part of an investor's portfolio. It is important to mention that while high-risk shares can provide a high return, they should only be a small part of the portfolio to reduce the overall risk. "Investors create the winners of the future and decide which companies will be given the right to life. There is a lot of power in investing at such an early stage."
The last five years have been great for Dealflow. "Our ambition is further growth within Norway, where we see a lot of potential," says Grindheim. "In the next few years, we want to expand across borders and we see Scandinavia as a relevant market."
Web: www.dealflow.no LinkedIn: dealflow-no Facebook: dealflow.no Instagram: @dealflow.no
Subscribe to Our Newsletter
Receive our monthly newsletter by email