Finally festival season
Text and photos: Alyssa Nilsen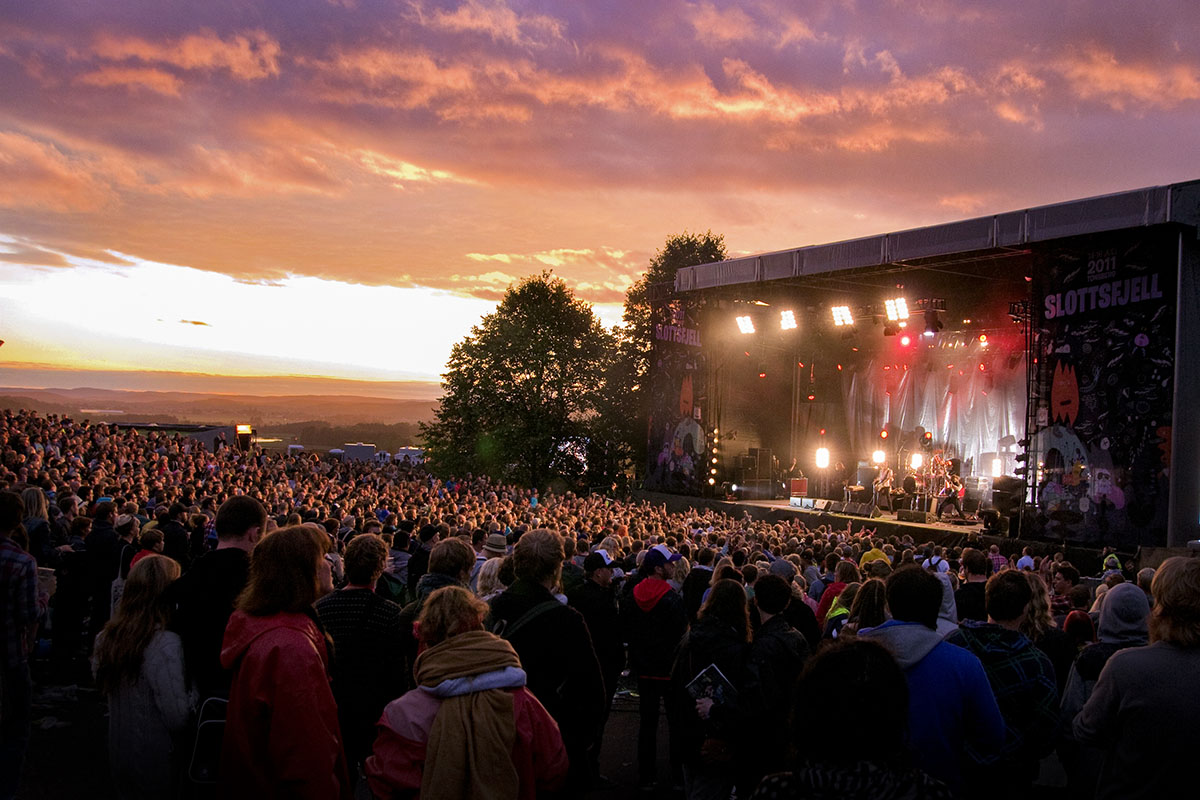 As two long years of Covid restrictions are finally coming to an end and long nights and frosty days turn to spring, Scandinavia is shaking off the cold hands of winter and gearing up for one of its favourite summer pastimes: the big Nordic festival season.
Living in Scandinavia, where winter covers the lands for large parts of the year, you learn early on that summers are made for outdoor adventures and experiences. Whatever the weather, wherever you live, summer is all about meeting people and having as much fun as possible before winter once again forces you back indoors. To a lot of people, festivals are the ultimate way of celebrating summers in the sun.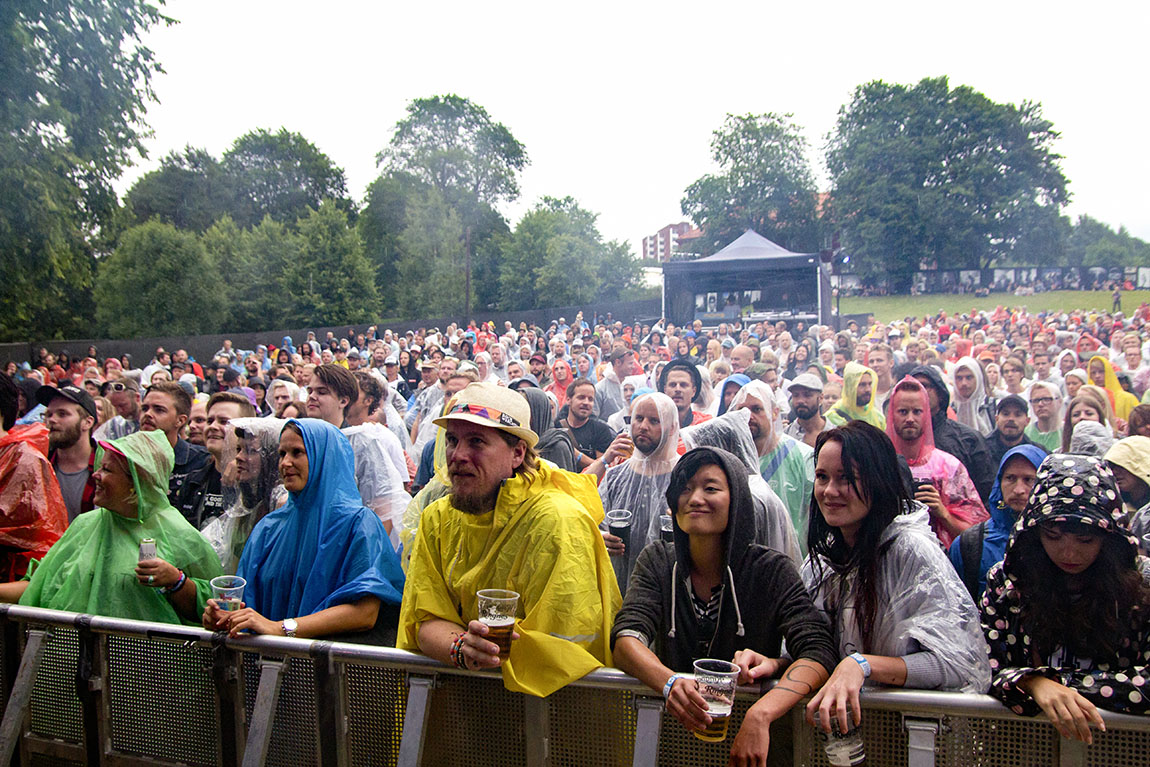 As a teen, I heard all the legends and anecdotes about Roskilde in Denmark, a festival of a daunting size with the biggest stars entertaining the masses. I heard about the Norwegian Quart Festival where Haakon, Crown Prince of Norway, met his now-wife, Mette-Marit, Crown Princess of Norway. There was the Oslo festival Kalvøya, which later became the Øyafestival, and Sweden Rock, where all the cool people went. Years later, young, inexperienced and slightly terrified, I ventured to my first proper summer festivals and finally got to experience the magic first hand.
Finding myself in a crowd of thousands in the warming sunshine with friends by my side, a cold drink in hand and my favourite band on stage, I was enthralled. Everywhere I looked, masses of beautiful people were dancing along to the indie rock, hip-hop and pop music blasting from the massive stages. People of all ages were having picnics on the grass, getting fashion inspiration from passers-by, drinking 'utepils' ('outside beer') with friends; laughing, flirting and falling in love with each other and the bands on stage.
Magical nights and friendly days
It felt like a community – a temporary commune. We were all there for the same reasons, and the Nordic approach to strangers and proximity (which is essentially to always practice social distancing) vanished. Everyone talked to everyone, danced with everyone and hugged everyone. At the end of the day, people went home, to a hotel or the campsite, exhausted but happy, and slept – only to return to do it all again the next day.
Adding to the magic were the bright Nordic summer nights, forever frustrating international bands bringing intricate light shows barely visible in the evening sun – but also giving the festivals a very different vibe than what you will experience in other places. Come 11pm, people take off their sunglasses, put on their woollen jumpers, and party on as if it were mid-afternoon, not letting a single second of the summer go to waste. I have since travelled the world as a music journalist, visiting large and small festivals, but nowhere have I found the same vibe or approach to festivals as the one you'll find in the Nordics.
The focus on green and eco-friendly festivals is increasing internationally but has long been a staple in the Nordics. The Øyafestival in Oslo started powering its stages with 100 per cent renewable energy in 2010, sourcing electricity from a hydroelectric dam an hour's drive from the festival site. Festivals are sorting through and recycling tonnes of rubbish each year, with the help of the festival punters who often get money back for the trash they return to recycling stations.
Denmark's Northside festival has 'trash butlers' and 'trash maids', who help sort your rubbish into six sections, and the food is plant-based and 100 per cent organic. Nordic festivals are often family-friendly too, with children roaming the grounds safely and freely, collecting beer cups in return for money. This way, rubbish never gathers at people's feet; the ground stays tidy and inviting throughout the festival. In recent years, single-use plastic plates, cutlery and cups have been replaced by degradable or even edible versions, ensuring that the environmental footprints of the festivals are as small and green as possible.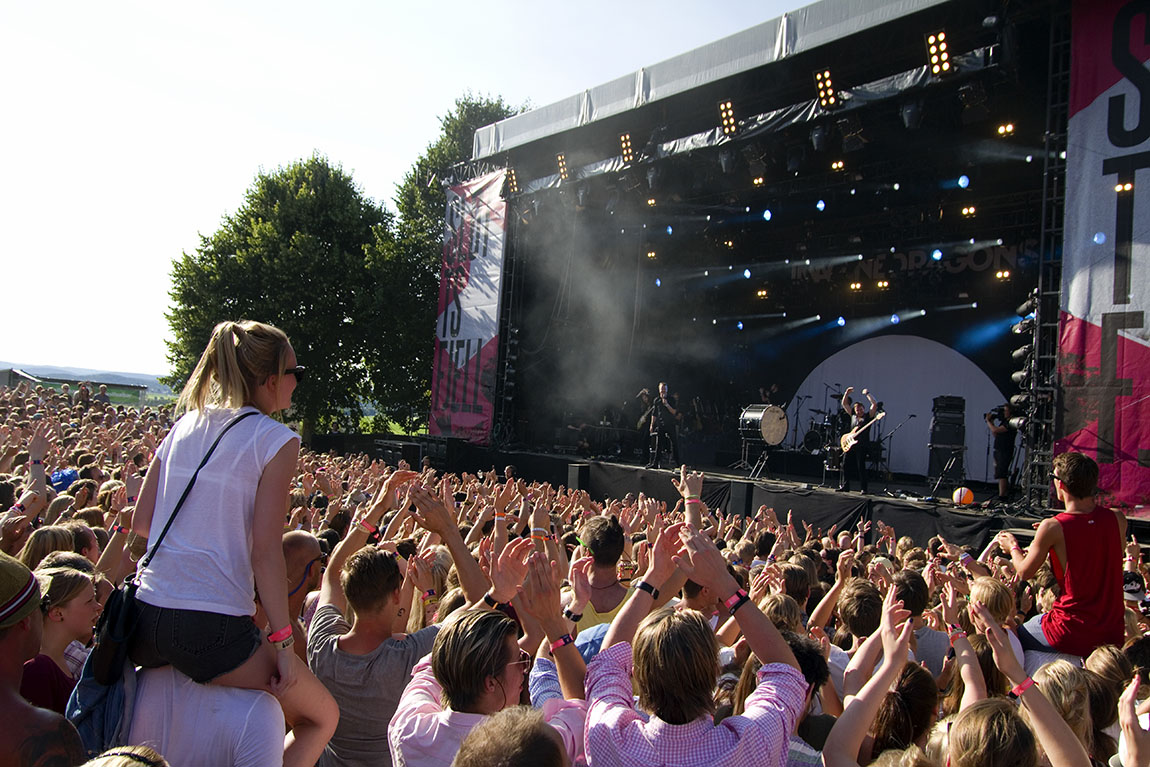 Gourmet food and free lounges
Scandinavian festivals can sometimes tend to be on the pricier side. This ties in with the general price level in the Nordics – but it also ensures a level of quality that is rare at other music festivals. Comfort is important. Free lounges to relax in are found throughout the grounds, and the food tends to range from ordinary fast food to gourmet options, based on local produce delivered by nearby restaurants. Vegetarian and vegan options also tend to be readily available.
Overly intoxicated people are a rare sight, due both to the price of alcohol and to the vibe of the festivals, which are about chilling with friends and enjoying music, not drunkenly raving around. Hydration stations with free water can be found everywhere, helping punters rehydrate throughout the festival. If you need a break, buy some food and lounge on the grass on the periphery of the crowd at a concert. Or why not attend a poetry or book reading? Libraries often have their own tents or stages for alternative cultural experiences.
Financial support, a lot of focus on culture and music, and economies allowing for large events are all reasons why Scandinavia has become a festival hotspot – and indeed why festivals have become such an integral part of Scandinavian culture. They give us a chance to enjoy the summer season and shake off the shell we Scandinavians often find ourselves in; to dance with a stranger, hug the person you met two seconds ago, sing along with thousands of others to the songs that defined that particular summer, and fall in love. With each other, with music, and with Scandinavian summer nights.
Dos and don'ts for the Nordic festival season Do: - Bring wool, raingear and sunglasses. You might experience four seasons in one day. - Recycle and return rubbish. You'll keep the grounds nice and clean, and often get a small sum of money in return. - Talk to strangers. At festivals, it's allowed. - Keep an open mind. Half the fun of festivals is falling in love with music you would never normally discover. - Wear sunscreen. - Rehydrate. Water is available for free at most festivals. - Enjoy a picnic with your friends. It's the perfect break between the many concerts. Don't: - Litter. - Get overly intoxicated. Nordic festivals are about the experience, not the senseless party. - Worry about the weather. Sudden hail storm? Have a midsummer snowball fight! - Wear silly costumes. Nordic festivals are effortlessly chic affairs, not carnivals. - Make too rigid a plan of what to do and who to see; just go with the flow. - Wear white trainers or sandals. They won't stay white for very long. - Forget to eat. You will need all the energy you can get, and the food is often delicious.
Subscribe to Our Newsletter
Receive our monthly newsletter by email