Formuleret: Stories and memories expressed in ceramics
By Heidi Kokborg | Photos: Thomas Dahl Jepsen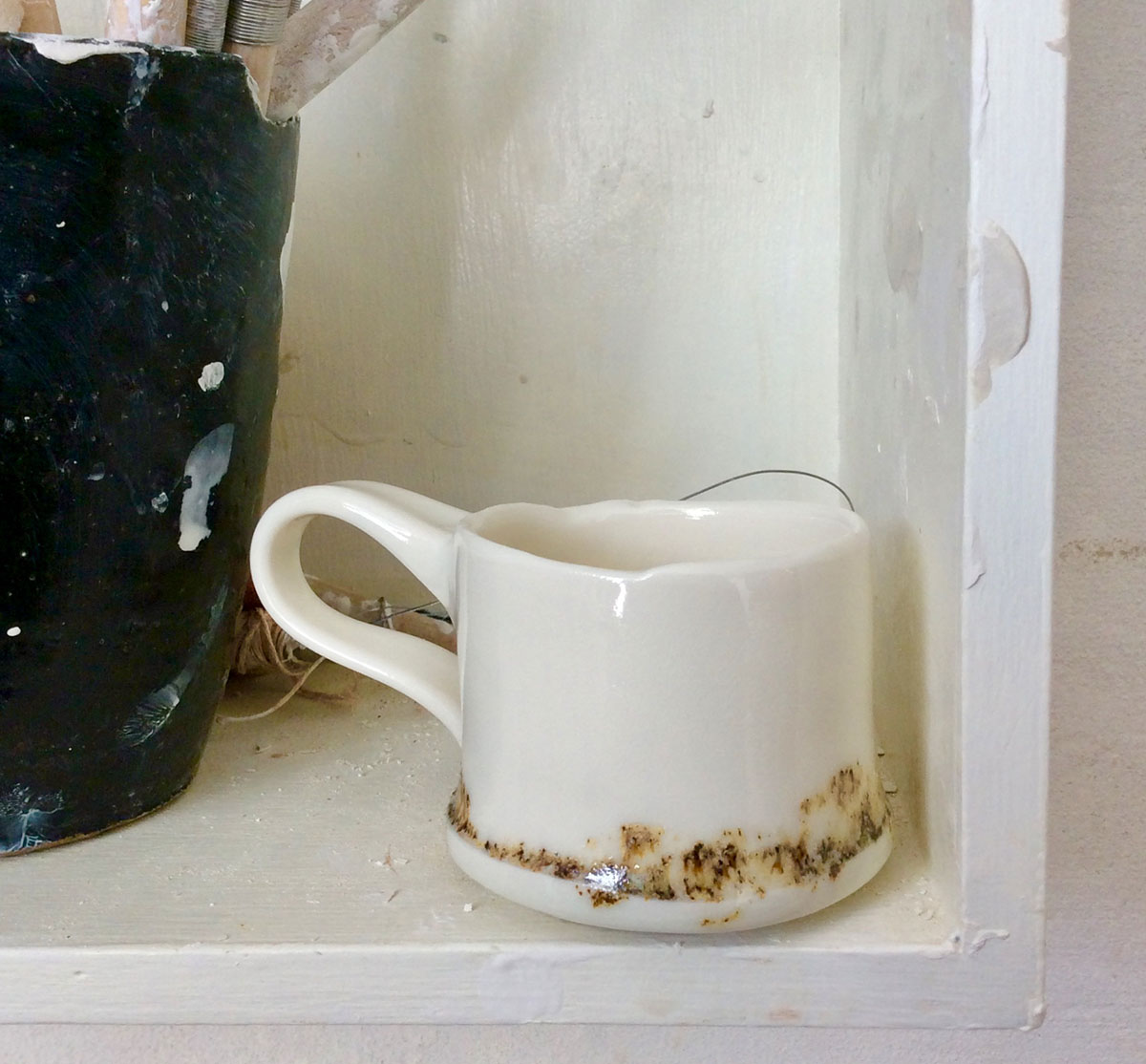 Ninna Gøtzsche tells stories with her ceramics. She is inspired by the history, culture, memories and materials from specific places around Denmark, which results in beautiful ceramics that will add charm and personality to your home. Drink your morning coffee from a quirky cup, put your flowers in a vase full of memories, and serve your chocolate in a cute bowl.
When you drink your coffee from a cup from Formuleret, it is more than merely a cup; it's an experience for your senses. Your hands will instantly feel the difference. Each cup, vase, bowl and serving dish is carefully handmade in Ninna Gøtzsche's studio gallery, Formuleret, in Jægergårdsgade in the charming city of Aarhus.
"It makes me happy when people tell me that my cups make their day just a little bit better. I have always wanted to tell stories with my ceramics. If I am to put more things into the world, it is important that they have a meaning and a story," says Ninna Gøtzsche, the woman behind Formuleret.
For instance, the Lysvæld pieces are inspired by the Danish hymn Se, Nu Stiger Solen af Havets Skød, and her Anemone designs are inspired by Kaj Munk's Den Blå Anemone, a poem about a flower thriving against all odds. "It resonates with people of all ages. The story behind my ceramics means something to people, and they have the freedom to interpret the designs and stories in their own way," Gøtzsche reflects.
Embracing the mistakes
Gøtzsche's ceramic designs are minimalistic, Nordic and personal. She likes to focus on the contrast between the elegant and the raw – the perfect and the imperfect. "I like the quirkiness. I embrace the mistakes I make," she says. "This is also something people resonate with; we all make mistakes, but instead of beating ourselves up about them, we can embrace them. It's about being open to whatever arises."
When creating her ceramics, Gøtzsche tries to make everything different. There are no two cups that are completely identical. This also means that if you visit her studio gallery, it might take you a little while to find the perfect cup for you – but this is part of the charm in choosing handmade pieces: each piece will have its own appeal and characteristics.
Ninna Gøtzsche's studio gallery, Formuleret, is situated in Jægergårdsgade, Aarhus. She graduated from the Danish Royal Academy, Bornholm, in 2004. Afterwards, she worked for three years as a ceramicist at Julian Stair in London. Web: www.formuleret.dk Facebook: Formuleret Keramik Instagram: @formuleret
Subscribe to Our Newsletter
Receive our monthly newsletter by email