Galleri Helle Knudsen
Text: Hanna Stjernström | Photos © Galleri Helle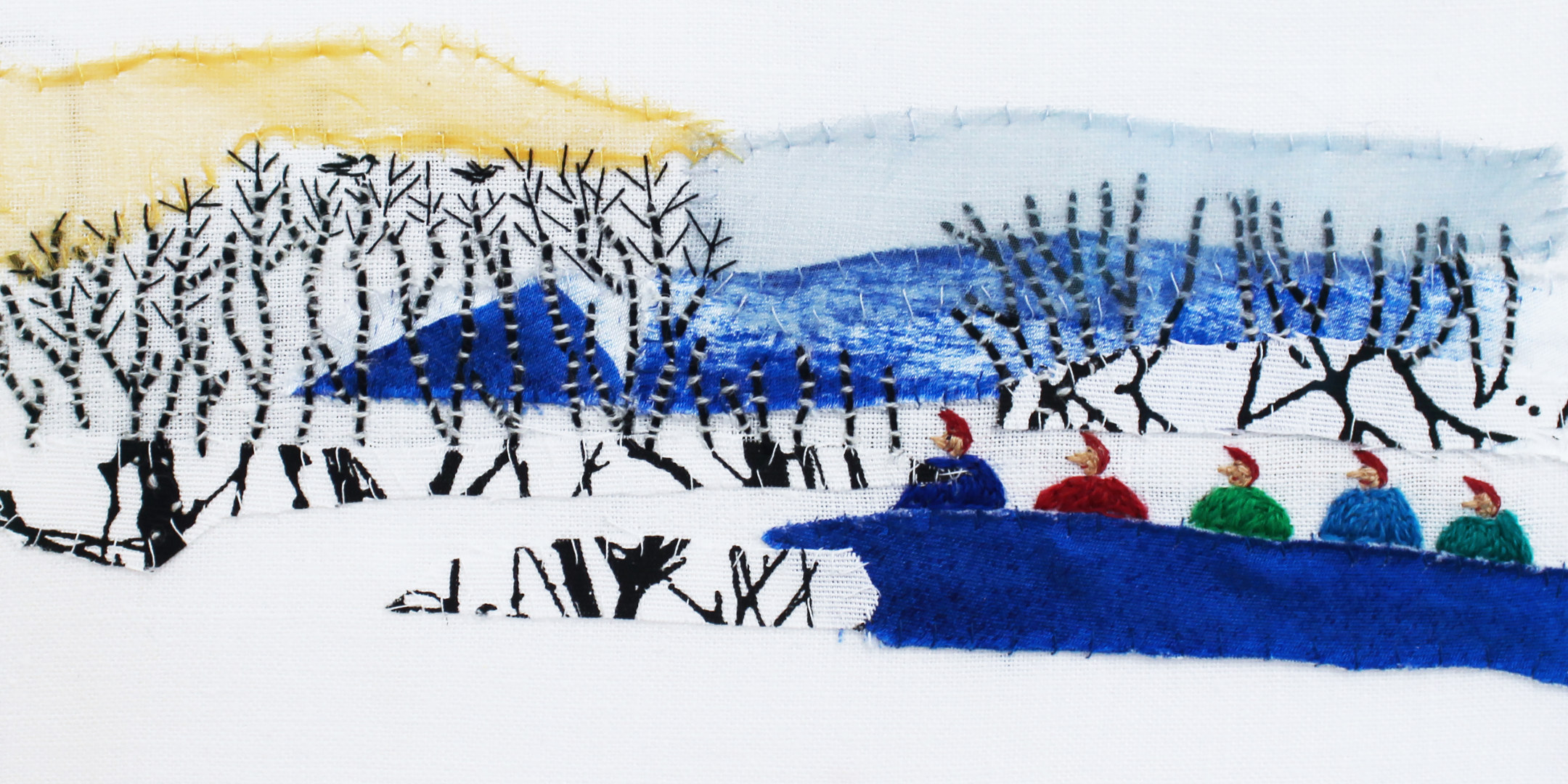 For the love of art
W ith a dedication to finding beautiful art and a belief in young, talented artists, Helle Knudsen started Galleri Helle Knudsen. The gallery is home to one of Sweden's biggest art associations and continuously works hard to make art available to everyone.
Since moving to Sweden in the 1980s, Danish Helle Knudsen has been an active gallery owner. In 1992, she founded Galleri Helle Knudsen with the vision of showing beautiful art and lowering the threshold to the art world. In London and Berlin, lots of art has moved outside the city centre to make it more inclusive. This inspired the gallery, and in 2017, it moved to the south of Stockholm. "We have taken many chances over the years," says Knudsen and continues: "The important thing is that we can stand for what we are exhibiting and that we like it."
Six years ago, Knudsen was joined by Sara Andersson, associations and communications manager, and together they have continuously developed the gallery. They show around six exhibitions per year and have a history of finding artists that are up-and-coming, one of the latest being Björn Camenius, who soon exhibits at the Danish art fair North. "Our strengths complete each other," Andersson says. "Helle loves art and has believed in many artists who were rejected by other galleries, and she trusts her gut feeling, while I am passionate about our art association and building bridges between art and digitalisation."
The art association Våga Se is a large part of the gallery. The purpose is to support art in Sweden and make it available to everyone. August marks the beginning of a new membership period, but also an exciting art year as the association releases eight lithography prints, including by the award-winning artist Britta Marakatt-Labba. "It is important for the association to encourage young and unestablished artists. Every year, we have two to four scholarships for new artists that are funded by membership fees," Andersson explains. "One of our previous scholarship holders is Amanda Karlsson, who will also exhibit at North."
After being in the art business for a while, many milestones have already been passed, but there are many more still to be realised. "It is important not to stand still and wait for things to happen," Knudsen says, and concludes: "We want to continue believing in ideas, challenging ourselves and the art, and always trying new things."
Våga Se
Våga Se is one of Sweden's biggest art associations. They work with supporting contemporary art and creating opportunities for everyone to own and experience art.
Subscribe to Our Newsletter
Receive our monthly newsletter by email