Galleri Skogøy
Text: Julie Linden | Photo © Kristin Skogøy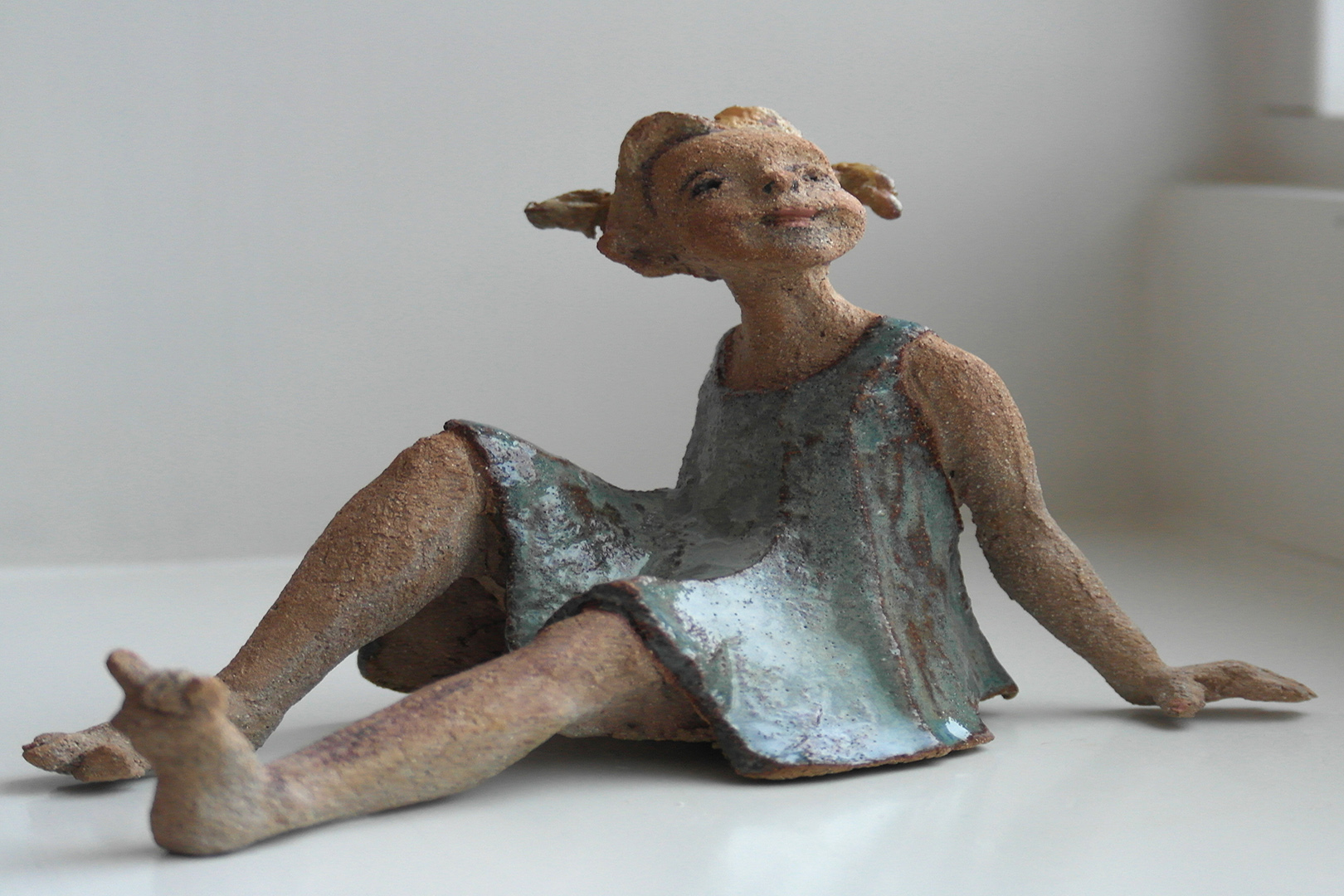 Celebrating life through clay
H aving worked as a physician in Bodø's maternity ward for 23 years, Kristin Skogøy's clay art had long been inspired by the female body and the creation of new life. When establishing her own studio – Galleri Skogøy – two years ago, the human and often feminine shapes became her celebrated trademark.
"I am absolutely in love with clay – it's an incredible material," she muses. "Many see it as something of yesteryear; an older type of material that isn't modern, or cannot accommodate the modern. However, it is an organic material that can be molded into new shapes and fixed in new forms – nothing comes close to it."
Skogøy had always dreamt of expressing herself in artistic ways, but went on to pursue a doctor's career from an early age. Still a physician at the maternity ward, creating art in her studio between her sets of shifts, she thanks the duality of her work for her constant inspiration. "I believe we often create from what fills our minds, and what we see most of. For me, that is very much the lived truth. I also think our mind benefits from seeking shapes in several dimensions – as the world grows more digitised and we spend more time interacting with 2D, we need that interaction with 3D as well. That is what my craft has come to mean to me," she says.
She is not a pottery maker, she adamantly explains. Instead, her art often comes with intricate detail and impeccably crafted lines, making for one-of-a-kind pieces. "Luckily, clay art is generally a very responsive discipline – it doesn't take nine months to produce," she laughs, alluding to the duality of her career. "The material is of course very conducive to uniqueness. Production quantities are smaller, but each piece is made with lots of love, particularity and attention," she says.
Since graduating from Nordland Art and Film School in 2013, Skogøy has exhibited her work in group exhibitions, solo exhibitions and at markets. She aims to keep working with organic materials such as clay, taking inspiration from everyday life. "The art comes to me along the way… I was never formally educated at the start of my career. My artistic expression is taking shape as I go. In some ways, it's more exciting that way," she concludes.
Subscribe to Our Newsletter
Receive our monthly newsletter by email