Gallery MADA: A space odyssey
Text: Lisa Maria Berg | Photos: Edina Sæther
I In a converted shipyard in historic Trondheim, you'll find Gallery MADA – part gallery, part meeting room, and something else entirely; a space within a space, a pocket of calm, a place built for the whole of a human.
"I wanted to make a space that could also give space in people." Artist and architect Mari Asmervik Trønsdal is passionate – passionate about art, spaces and the people in them. "Imagine a space where, when you enter, it fills you with calm and motion – a place where you can feel good and therefore feel good about being in it. That's what we're trying to achieve," Trønsdal explains.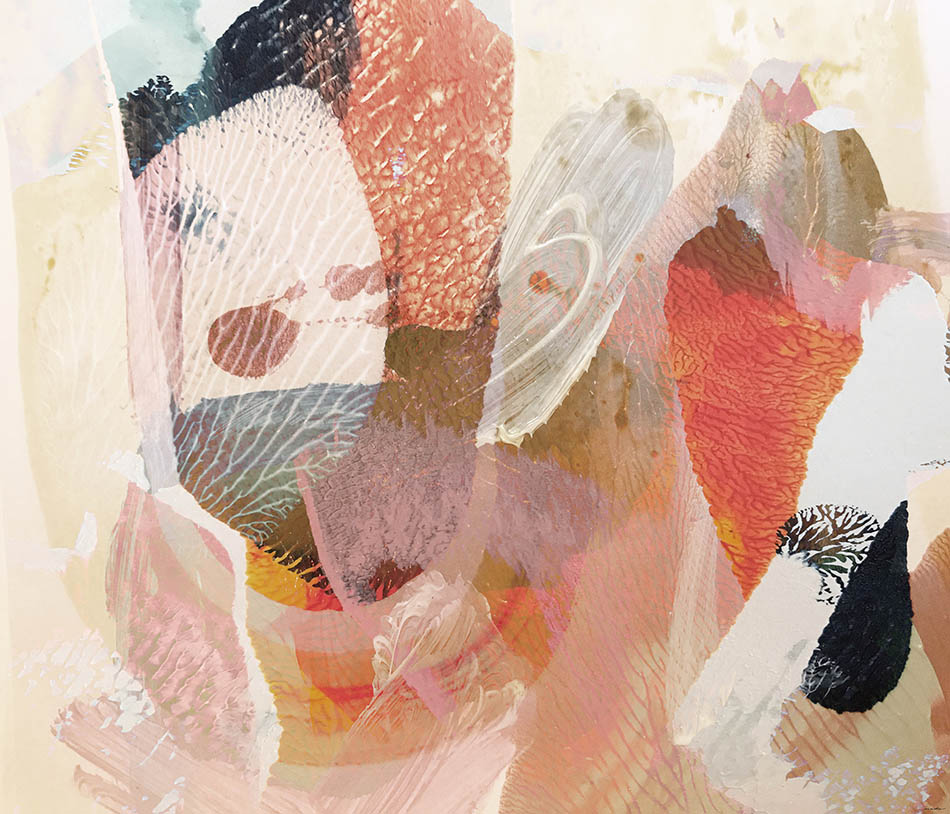 A place for conversation
So what is it? Gallery MADA is that place you hire when you need to hold that very special meeting; that place you call upon when you think, I need someplace where I can think effectively with other people. It's the space you go to when your group needs space to assess and decide.
"I've been in many meeting rooms in my career, and even though their purpose is to be a space where a group of people can get together and create something, they are often not very inviting nor inspiring spaces. They often feel like a place that's used by many but cared for by none. I wanted to change that," Trønsdal adds.
The ultimate acoustics
Trønsdal also manages, alongside MADA Gallery, the architectural firm HEAT in Trondheim. She's a woman with fingers in a lot of pies – with pies meaning a whole lot of houses and spaces across town. The desire to make spaces that inspire became the very essence of MADA.
"It's been moving to hear the testaments of people who've been here," she says. "Some said that the light, the feel and the art of the space somehow changed their perception of the day, making a short and relatively dark winter's day feel more upbeat, almost other-seasonal. It fills you with gratitude to hear that."
When Trønsdal invited Norwegian artist Solveig Slettahjell to come and play, the ensemble couldn't stop talking about the ultimate acoustics of a room once used to build boats.
The art
The space owes a lot of its atmosphere to the art that hangs on its every wall. Alongside her architectural career, Trønsdal has also put her passion into painting. "I draw from nature in my paintings. Nature as in all living things: humans and the world we live in. I'm intrigued by how art can enable us to let our guard down and allow us to be who we are and who we want to be. There's power in that and there's power in people meeting each other when in that state of mind."
Trønsdal is striving for balance, both in her paintings and in the spaces she's built, to find that perfect point, that spot we're all so eager to hit, in our lives and in our relationships.
"It's where we all want to go. It's when we're in balance that we get a sense of flow, of growth and happiness. By building Gallery MADA on the principles of balance, I hope to inspire balance in whatever work is done here and in the conversations that take place in there."
A multifunctional space
So far, a wide variety of events have taken place at the gallery. "We've obviously had a lot of meetings take place. Firms come in looking for that special place to have that special conversation. We've also had mini concerts, book launches and other small and large private gatherings. It's fun and interesting that the room can be used for so much," says Trønsdal.
Gallery MADA has become a place for holding space – for people, for passion and for relationships. Trønsdal adds: "In many ways, the stripped-down architectural feel combined with the vividness of the art makes for a place where someone can access the resources in themselves – a place to put the mask down, let the outside stay outside for a moment and for there to be true interaction between people."
Trønsdal has built a little pocket of Eden in Trondheim, a town to which pilgrims have ventured to for thousands of years. Now, they can find, on the bank of the river, a little pocket of art and space where they can meet, talk and grow.
You'll find Gallery MADA at Verftsgata 4, 7042 Trondheim, Norway.
Web: mada.no
Subscribe to Our Newsletter
Receive our monthly newsletter by email