GeekGirlMeetup: Behold the geek girl revolution
By Linnea Dunne | Photos: GeekGirlMeetup.com
One of the youngest ever recipients of the Vinnova innovation project funding, now Director of UX at Lookback in San Francisco, Heidi Harman is also one of two brains behind GeekGirlMeetup. This unconference network created for and by women and girls, aims to highlight female role models in the tech, design and start-up industries. Seven years since its inception, the initiative has grown into a global movement.
"I've always been interested in technology and got a computer at an early age, as if that was the most natural thing in the world," says Harman. She went on to study business design at Kaospilots in Denmark and entered the job market in the capacity of a technical project manager.
In 2008, she founded RunAlong.se, for which she was awarded in excess of 1MSEK in funding from the Vinnova innovation project fund. She recalls attending technology-focused conferences where few attendees were women, and so the idea for what was to become GeekGirlMeetup was born. "We wanted to create a place where you'd just be Heidi and free to geek away, where it didn't matter that you were a girl," she says.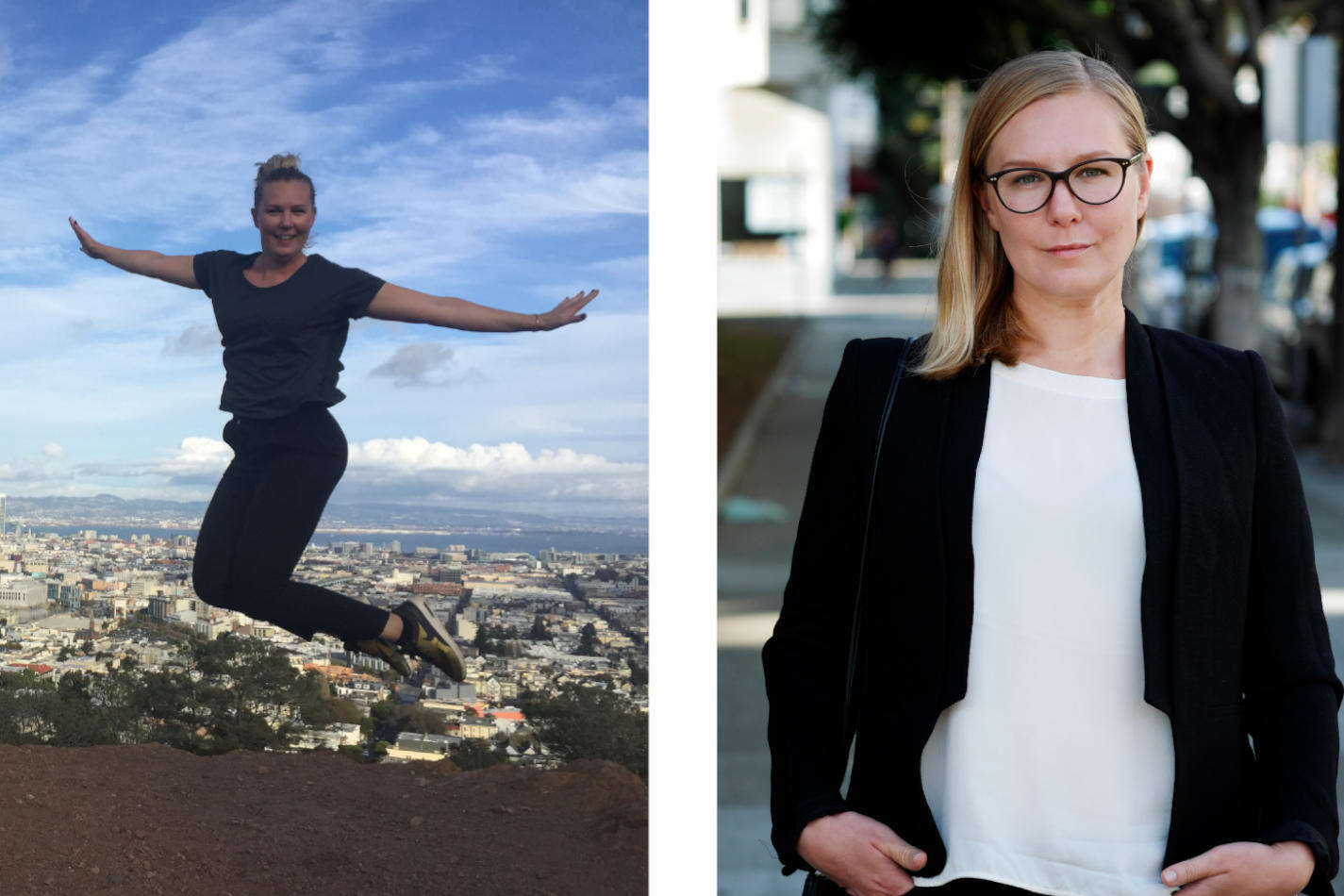 Self-organised and participant-driven
Inspired by TED.com, the celebrated conference and series of talks, Harman and fellow tech-enthusiast Andie Nordgren founded GirlGeekMeetup in 2008. "Based on the idea that anyone can talk about their geeky passion for 20 minutes, we remodelled the TED talks concept," says Harman. "That way, everyone in the room is intellectually enriched, and we become each other's role models. We consciously decided against the idea of flying in big role models, choosing instead to work locally. The stars are there if you just research it properly."
Every GeekGirlMeetup event is based on the unconference format, meaning that the informal exchange of information and ideas between participants is given more importance than a conventionally structured programme. "We ask conference participants how they want to contribute, for instance what they can talk about. As it's a participant-driven conference, some give talks and others help out with the site," Harman explains. "It's like a pot-luck conference, created by everyone collectively."
The initiative started in Stockholm but has spread quickly. Today, GeekGirlMeetups take place all across the world, in places including Mexico, Oslo, Tunis, Copenhagen, Hong Kong, London and Singapore. "GeekGirlMeetup is 100 per cent self-organised, so as long as people work with the same motto of highlighting female role models within these specific sectors, they can go ahead and set up a branch," says the co-founder. "This makes it easy for branches in other countries to get started. I still provide support via Skype as and when they need it, but tools like Slack and Facebook mean that control in the traditional sense isn't really needed."
Harman continues: "I'm really proud of the people who are setting up and running GeekGirlMeeups locally in different places, because they really do contribute to the development and the highlighting of female role models in technology." Now based in San Fransisco, where she works as head of UX for Lookback, she is working on setting up GeekGirlMeetup US. "My current job is really fascinating as I love user experience work," she says. "I guess GeekGirlMeetup is a lot about that as well: how you change the experience of technology for young women."
Innovation requires diversity
That change is needed is beyond debate. A 2012 study by Women Who Tech found that despite the fact that women dominate the professional workforce as well as social media, only five per cent of tech start-ups are owned by women. While women entrepreneurs start out with only one-eighth of the funding of their male counterparts, female-run, venture-backed companies have a 12 per cent higher revenue than male-run enterprises. In 2013, one in four computing jobs in the US were held by a woman, the equivalent number for tech jobs at Google being just 17 per cent.
And it starts early. The Institute for Women's Policy Research (IWPR) has found that girls get much less opportunity to use computers than boys do, and they get less encouragement in subjects such as math and science due to low expectations on their technical abilities. Subsequently, in 2013, only 18 per cent of computer and information sciences bachelor degree recipients in America were women.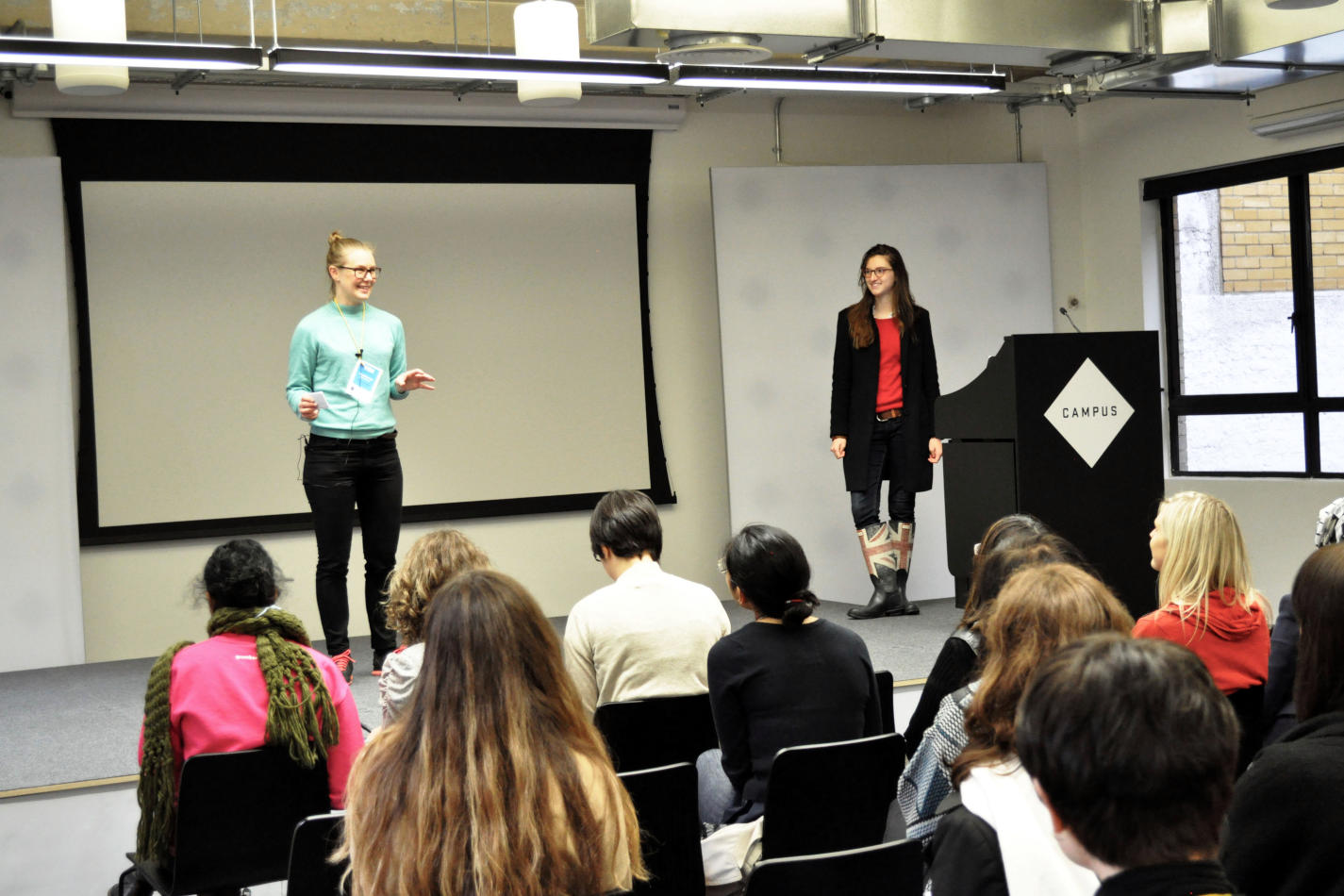 The idea that more women in the tech, design and start-up industries would be a win-win situation is as natural to the geek girl herself as getting her own computer was. "Emerging markets are driven by innovation, and innovation requires diversity," she argues. "As such, it is crucial that women are a part of these developments, conceptually as well as corporately."
GeekGirlMeetup is in itself evidence not only of the fact that women can be both innovative and successful, but also that women in their thousands across the globe have a thirst for a tech environment where their ideas and contributions are valued, regardless of their gender. Harman's top tip to the tech women of the future? "Dare to fail fast. Reflect on why, learn from your mistakes and develop new theories of how to do it right. Then go again."
Are you a geek girl in the making? Visit geekgirlmeetup.com and join the revolution!
Subscribe to Our Newsletter
Receive our monthly newsletter by email