Get hooked on fishing with Sølvkroken
By Celina Tran | Photos: Sølvkroken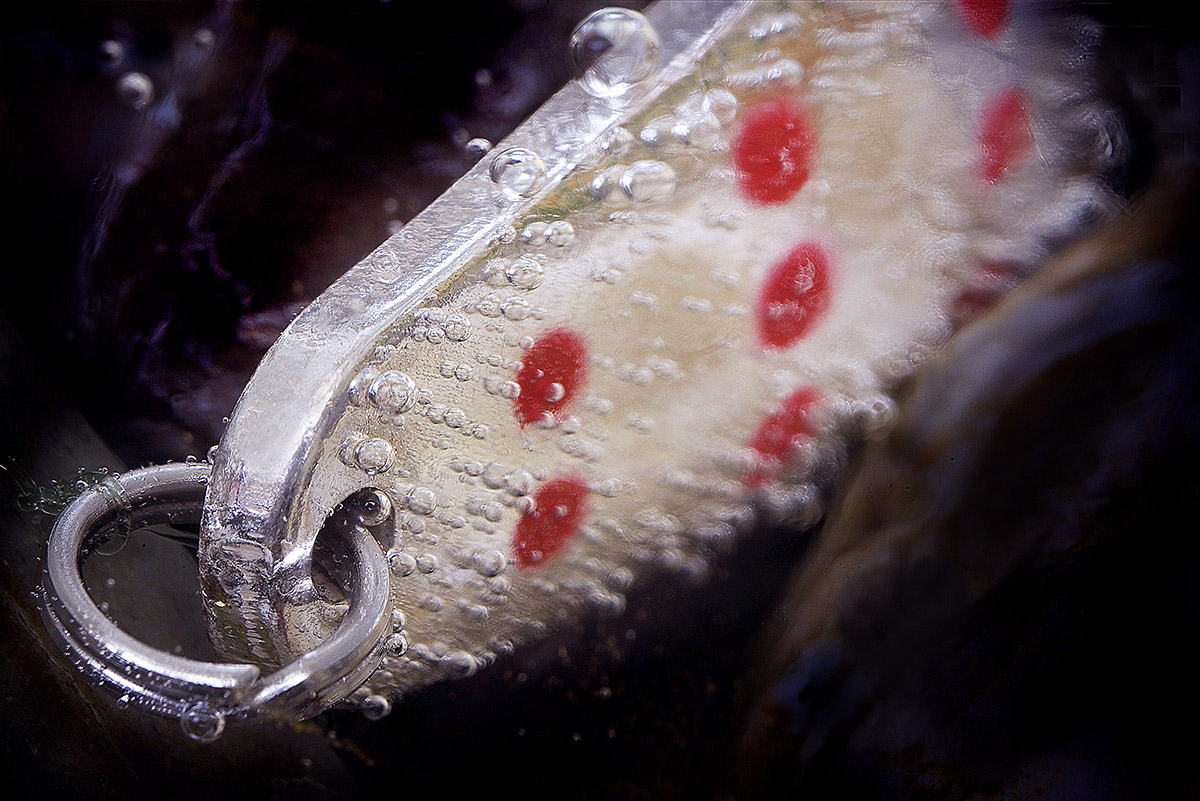 Fishing has long been a part of Norwegian history and tradition, dating all the way back to the Norwegian Stone Age. Since the '30s, Sølvkroken has participated in promoting Norwegian fishing traditions, and it continues to do so today.
There are few things more idyllic than the peace and quiet of spring by the water. Along with the majestic backsplash of hills rolling into the sea or glimmering mountains on the horizon, a good friend and a fishing rod can certainly provide the perfect Norwegian nature experience.
Sølvkroken's slogan is 'stolt norsk tradisjon', which perfectly translates to 'proud Norwegian tradition' in English. Having been in business since the '30s, the brand has nearly a century of experience as the go-to Norwegian producer of fishing equipment, and has firmly established itself a part of Norwegian fishing tradition.
Norwegian designs for the Norwegian experience
Thanks to avid fisherman Bjarne Zachariassen, Sølvkroken began its journey in 1930. Zachariassen ran a silvering business, so it was perhaps inevitable that he one day decided to combine his two passions. After experimenting with different colours and sizes, the Special Classic fishing spoon lure was born.
The spoon lure, unlike other existing ones, was steeped in silver and painted with red dots. The Special Classic lure launched Sølvkroken's adventure as a fishing equipment brand after its immense success. "Even today, the shape of the lure is the same, and it is produced the same way as it was in the '30s," says Eivind E. Christiansen, senior art designer at Sølvkroken.
The lure's uniqueness and popularity have landed the Special Classic lure a bestselling title, and it remains one of Sølvkroken's most popular products nearly a century after its creation.
All of Sølvkroken's products are designed in Norway, and their unique equipment has become a fixture in Norwegian fishing. With Norway's vast bodies of water and plentiful fish, it's not a surprise that avid fishing enthusiasts from all over the world visit Norway every year for the Northern fishing experience. Upon arrival, many of them find that Sølvkroken is right there to provide them with all they need for true, Norwegian fishing.
Originality and uncompromised quality
Success does not come without a cost, especially in a day and age of dupes and fakes, and rival companies have tried and continue to try to copy Sølvkroken's products. With a combination of patents and uncompromised quality, something that cannot be mimicked or copied, the brand continues to flourish as the leaders of Norwegian fishing equipment.
"I suppose it's like we're like the Rolex of fishing products," Christiansen chuckles. "Even though others might try to copy our designs, we place great importance on originality. All our designs are produced locally by our team, and they're all unique."
Among their products, Special Classic, Rustfri Svenskepilk®, and Stingsilda® are the most popular. And if those don't work for you, Sølvkroken has over 1,100 products, catering to everyone from beginners to frequent fishermen. "We want to be part of the generational tradition that is fishing, and we hope to promote a better nature experience for everyone," says Christiansen.
Whether you're looking to explore the Norwegian outdoors soon or during the colder months, the Sølvkroken team asks you to fish responsibly, and to check out what rules apply in your area – and enjoy the outdoors!
Web: www.solvkroken.no Facebook: Sølvkroken Instagram: @sølvkroken
Subscribe to Our Newsletter
Receive our monthly newsletter by email