Gotlands Bryggeri – Pioneers of taste
Text: Liz Longden | Photos © Alexander Donkaw
When Gotlands Bryggeri opened its doors, it introduced a radical new philosophy that emphasised craftsmanship and innovation, and which helped to revolutionise Swedish beer drinking culture. Almost 25 years on, Sweden's first craft brewery is still bubbling with passion.
Situated in the heart of the medieval town of Visby, on the site of Gotland's last commercial brewery, which closed its doors in 1909, there is no doubt that Gotlands Bryggeri can do history. But it is an uncanny eye for the future that has marked this brewery out from the crowd. For it was here, in 1995, that Johan Spendrup realised his ambition of starting up a new kind of brewery that would challenge the beer drinking culture of the time. Instead of a dominant flagship brand, this brewery would craft smaller batches of multiple styles, often inspired by tradition, but also influenced by the local culture and environment of Gotland. It would aim to open up consumers' eyes not just to new beers, but to a new way of enjoying beer.
Fast-forward to today, and craft beer has exploded into the mainstream. Double IPAs, chocolate stouts, saisons and dunkels are available to all. At wine-like strengths or alcohol-free, malty, fruity, hoppy or sour, suddenly there is a beer for everyone. And nowhere has this democratisation of beer been felt more than in Sweden, where there are now 340 craft breweries operating and where, in 2018, the top-20 craft breweries alone were responsible for a 700,000-litre increase in sales. It is no exaggeration to say that Gotlands Bryggeri has helped to blaze a trail and a nation has followed.
Exciting times
Johan Spendrup moved on from his role as CEO of the brewery in 2017, passing the baton to Mikael Mossvall. With 20 years' experience of working in the craft drinks industry, including at Mackmyra and Mariestad, Mossvall already has a mouth-watering CV. But he makes no secret of the fact that, as head of Gotlands Bryggeri, he has truly fallen on his feet, admitting that the Swedish craft beer market has "never been more fun".
"Beer has gone from being simply a thirst quencher to something that adds flavour and is an experience in itself," he explains. "Consumers now have this curiosity and openness to new styles and interpretations, and that means that we producers can invest in bringing in even more new beers, and so the market grows further. It's a positive spiral, and that makes for a really exciting time for both consumers and brewers."
The master brewers at Gotlands Bryggeri are certainly enjoying themselves — the brewery produced no less than 22 different beers last year, including six new releases. Among its collection is the Wisby series, which Mossvall describes as a "Gotland interpretation of central European styles" and the popular Bulldog series of pale ales and bitters. Others include seasonal or special editions, such as the brewery's two takes on barley wine, aged in sauterne and cognac casks. But whatever the style, Mossvall promises that all releases have three things in common: that they are "full of flavour, made with passion, and beers that we like drinking ourselves".
Broadening horizons
There is more to the quest for new beers than just having fun, however. Mossvall believes that one of the key roles of a craft brewery is to educate and help consumers to explore new possibilities. This is why Gotland Bryggeri's website includes a section giving suggestions on how to pair their beers with food, complete with detailed recipes. In the same spirit, introducing new brews, whether they be homages to old classics or quirky innovations, is, Mossvall says, ultimately about offering new experiences and broadening horizons. To help continue this mission, the brewery has a second facility in the pipeline. Projected to be opened in 2020, and located near Visby harbour, the new brewery will both increase capacity by up to two million litres a year and enable the introduction of even more styles.
The new site will operate in parallel with the original brewery, which will continue to both brew commercially and be open to the public. "We have three master brewers on our team, each with their own background and strengths," says Mossvall. "It's their experience and expertise that make the brewery possible, and part of their role is meeting customers and talking to them about the beers we make. It's important for us, therefore, that the brewery continues to be at the heart of the town, so that people can find out about the beers and taste them on-site, and experience that passion for themselves."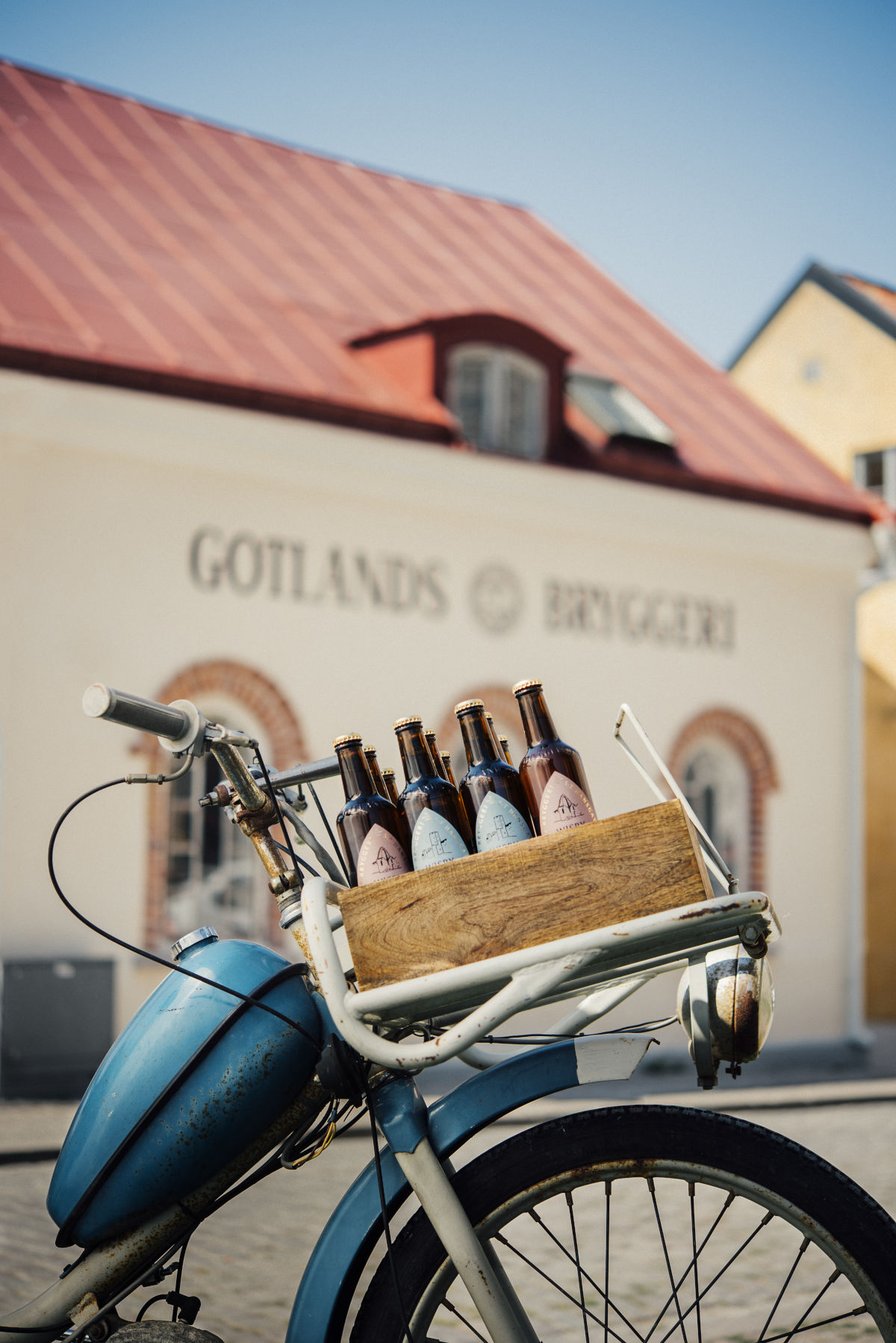 Subscribe to Our Newsletter
Receive our monthly newsletter by email