Granö Beckasin: Find peace in Swedish nature at this idyllic northern eco-retreat
By Lotta Lassesson | Photos: Bea Holmberg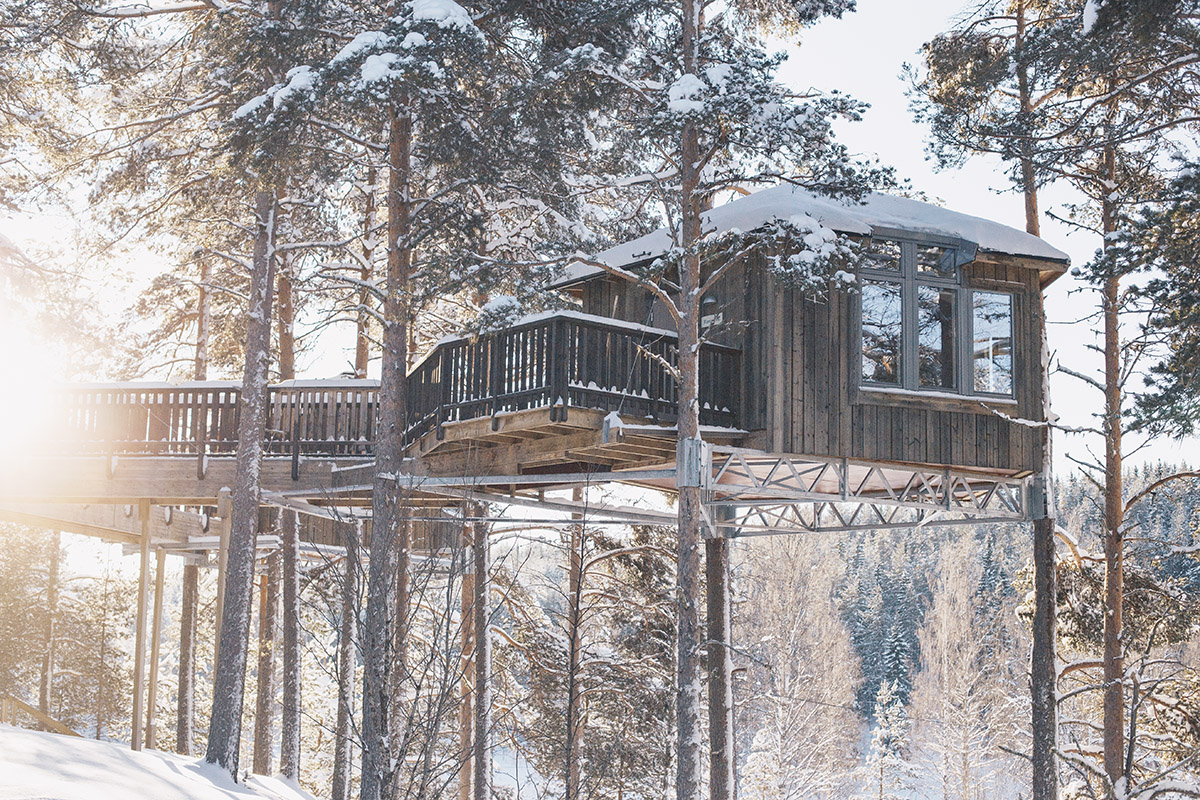 The eco-destination Granö Beckasin lies in the heart of one of northern Sweden's last remaining wild areas. This place will fill your senses, while the body and soul find rest in nature's silence.
Founded by a group of good friends, Granö Beckasin is a premium ecological destination for nature tourism. Located on a hill by the beautiful Ume River, the retreat allows visitors to feel as free as a bird and unplug from daily noise in pristine nature, while sustainably supporting the thriving local community.
"The vision is to create conditions for entrepreneurship, build a community and recreate the natural meeting place as it was intended. In the 15th century, this was a natural meeting place for markets and cultures, where surrounding municipalities exchanged goods and socialised," explains one of the chairs of Granö Beckasin, Annika Rydman.
The property, a former camping ground, offers 27 rooms, including six luxury Birds' Nests – treetop accomodation from which guests can experience a birds-eye-view. On ground level, there are hotel cottages, as well as rooms at the new eco hotel.
According to Rydman, the area has eight seasons, "so you'll always find a reason to visit." The wealth of outdoor activities on offer at Granö Beckasin include hiking or skiing in the forests, enjoying the mighty Northern Lights in the winter sky, and floating down the Ume River at a leisurely pace on a timber raft that you have built yourself.
You can also try an adventurous journey by dog sled, learn more about nature's medicinal plants on site, or treat yourself with a sauna and a hot tub under the stars after a long day exploring the beauty of the area. Glashuset (The Glasshouse) offers yoga and meditation sessions with an incomparable view of the river and the forests.
After a restorative day in nature, warm up by the fire at Granö Beckasin's cosy restaurant overlooking the river, and enjoy a thoughtful menu of seasonal organic dishes, made with locally-grown ingredients. For an even more off-grid experience, the restaurant puts on historical dinner events where candles are the only light source, and the special history of the eight-course dinner is explained.
"We welcome bookings for romantic weekends, adventure and experience packages, company meetings and weddings all year round," says Rydman. "We want to share the beauty of the unique landscape, forests, river and wild animals, and give people from all over the world a glimpse of our simple way of life."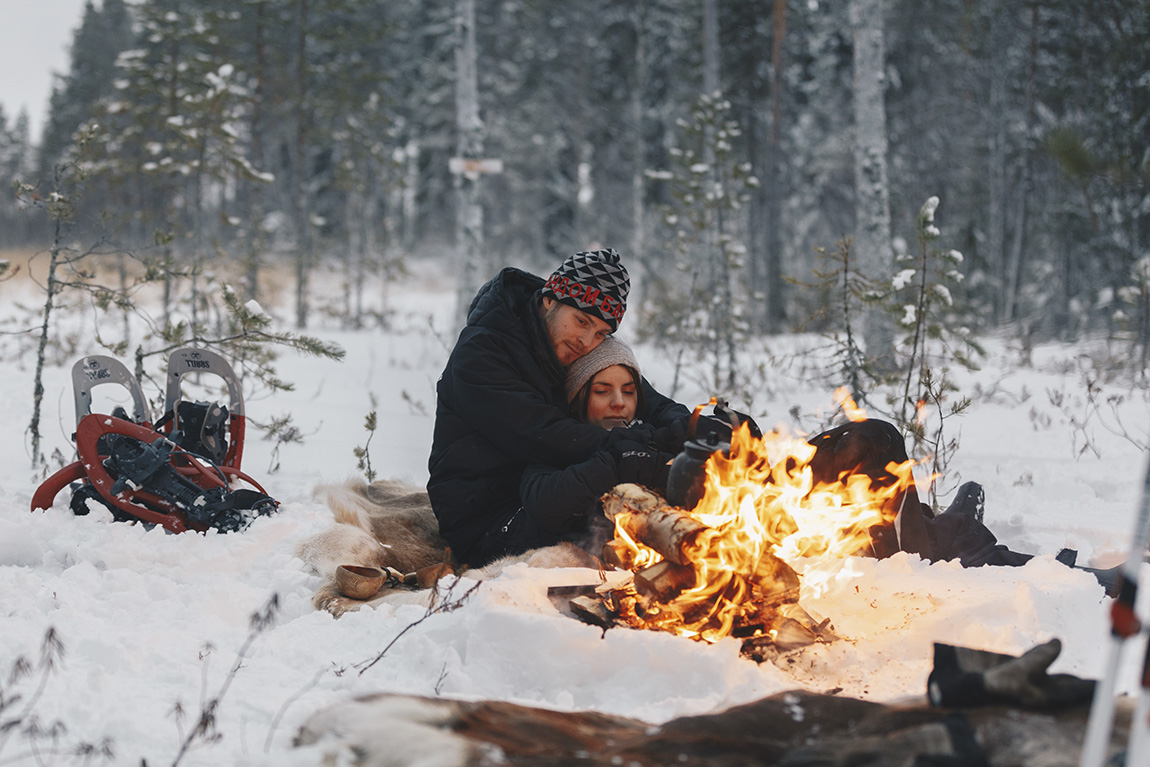 Subscribe to Our Newsletter
Receive our monthly newsletter by email