Gunnar Staalesen: The grandfather of Nordic Noir on environmental thrillers, his love of Bergen, and his hopes for planet Earth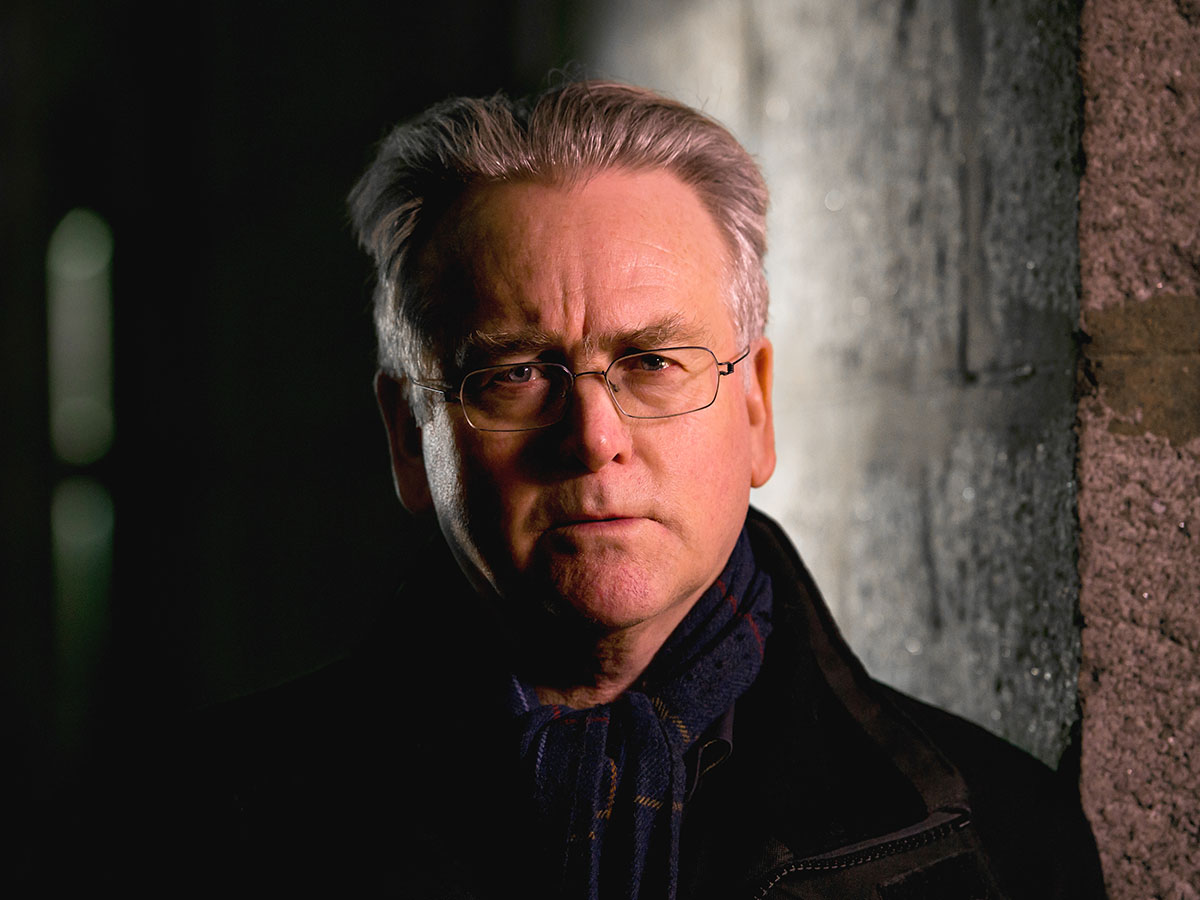 With over 20 titles published in 24 countries, 74-year-old Gunnar Staalesen is known as the grandfather of Nordic crime thrillers. Originally written in the 1980s, his environmental thriller Bitter Flowers has now been translated for the first time and is out in the UK this year.
We caught up with the Norwegian author to find out why the book is relevant now, what he thinks the appeal of Nordic Noir is about, and what he loves most about Bergen – the home town of his private investigator character Varg Veum, a statue of whom has pride of place in the centre of the city.
Q: Bitter Flowers was first written in the '80s but is only being published in English this year. Why now, and what are the aspects that make the book particularly relevant right now?
A: My UK publisher, Orenda Books, has published all of the latest books in the series (eight to date), and while they await the next Varg Veum, they're returning to earlier books in the series to fill the gaps. I am sorry to say that everything we are seeing in our society today reminds us that the theme of pollution and the destruction of the natural world is just as relevant today as it was in 1991, when the book was first published in Norway.
Q: The book has been referred to as an environmental thriller – what does that mean, and how did you end up writing a book like that? Would you say that topics related to the environment are particularly close to your heart?
A: When I wrote Bitter Flowers, 'environmental thrillers' probably didn't even exist. I call it a 'detective novel' or a 'crime novel', but, like almost all modern crime fiction, there is a serious backdrop, shining a spotlight on problems or conflicts that we see in our society. Because of the growth of importance of these environmental issues, we have seen a new part of genre emerge, with the focus heavily on ecology and protecting our world. It is a subject close to my heart, and the theme runs through more than one of my books.
Q: Do you think the way you dealt with the topic of pollution would have been different if Bitter Flowers had been written today? If so, how? And if not, what do you make of the fact that these issues remain and we have yet to find successful solutions to the urgent climate crisis?
A: Sadly, I would not have had to change much. Apart from modern technology (mobile phones, personal computers and social media), the issues at the heart of the book remain a serious concern. Although it's clear that a crime novel or two won't change the world – much greater action, on the political and industrial level are required for that – Bitter Flowers can remind us of our responsibilities, by pointing out the problems and asking the right questions. We can all create change on a small level by making some wise decisions in our daily life.
Q: The book is set in Bergen, which is also your home town and features a statue of your private investigator character, Varg Veum. What does Bergen mean to you, and what do you think your books mean to the city?
A: I've lived the whole of my life in Bergen, and love the city. It forms a beautiful and recognisable backdrop for all of my writing. Many people in my hometown have taken my books into their hearts, and tourists come to the city to walk the streets of Varg Veum – some from as far away as Australia. Varg could not live anywhere else, and nor could I.
Q: What is it about Nordic Noir, do you think, that's made the genre so popular? Is there something in particular about places in the Nordics, and indeed Bergen, that lends itself to a certain type of narrative and adds to the reading experience?
A: Crime fiction has a long tradition in Norwegian literature; in fact, the first crime novel was written here in 1839, a year before Edgar Allan Poe wrote The Murders in the Rue Morgue. This is a tradition shared in Denmark and Sweden, too. Most Nordic Noir authors were influenced by Swedish crime writers Sjöwall & Wahlöö, who created and defined the genre with their ten novels featuring Martin Beck, between 1965 and 1975. Nordic literature also embraces nature – something seen as early as the Icelandic sagas, from the 13th century. There is that rugged, spectacular beauty of the landscape – countries of extremes in geography and temperature and, of course, that desolate darkness of the winter months… all of which lend themselves to the atmosphere.
Q: What do you personally love most about Norway generally and Bergen specifically? And would you say that your books are very Norwegian?
A: In addition to democracy and the admirable welfare state, what I love most about Norway is nature – the towering mountains, endless fjords, and the beautiful coastline. Bergen itself is a charming city, teeming with history in its stunning architecture, and it has a long cultural tradition in the worlds of theatre, music and literature. My books are set in Norway and Norway is very much a character, but I write with international readers in mind, and they are as accessible anywhere and everywhere.
Q: If readers who don't speak Norwegian would like to familiarise themselves with Bergen more prior to visiting, are there any books, films or other works of art or media that you would recommend?
A: We are a relatively small country, and many of our classics have not been translated into English; however, if you want to get to know Bergen, I suggest the Varg Veum novels (of course), all of which are set there, and also Agnes Ravatn's The Seven Doors and the works of our biggest female writer, Amalie Skram, such as The People from Hellemyr.
Q: Looking back at the 40 years that have passed since Bitter Flowers was first written, what change would you wish to see in the world in the next 40 years?
A: The climate crisis is the biggest problem we are facing both today and in the future, and if mankind is to survive, some big changes will have to be made. Wiser decisions and a concerted effort by politicians in the 40 years since I wrote Bitter Flowers might have made all the difference. Let's hope that change is on the cards.
Gunnar Staalesen's top five tips of things to see and do in Bergen: 1. Take the funicular railway to the Fløyen Mountain (eight minutes) and go for a walk in the woods at the top, continuing through the trees to a majestic mountain plateau. 2. Visit Bryggen, the old, Hanseatic part of the town. 3. Walk through the narrow streets of Nordnes, where you will find the Bergen Aquarium and a nice park towards the fjord (Nordnes is a peninsula). 4. Visit Troldhaugen, the home of Edvard Grieg, Bergen's bestknown composer. 5. Visit some of the art collections, go to a concert (from rock and jazz to philharmonic orchestra) or visit the beautiful theatre, Den Nationale Scene. Bergen's culture scene is flourishing, and there is much to admire.
Subscribe to Our Newsletter
Receive our monthly newsletter by email