Helsport: The expedition that changed it all
By Celina Tran | Photos: Kyle Meyr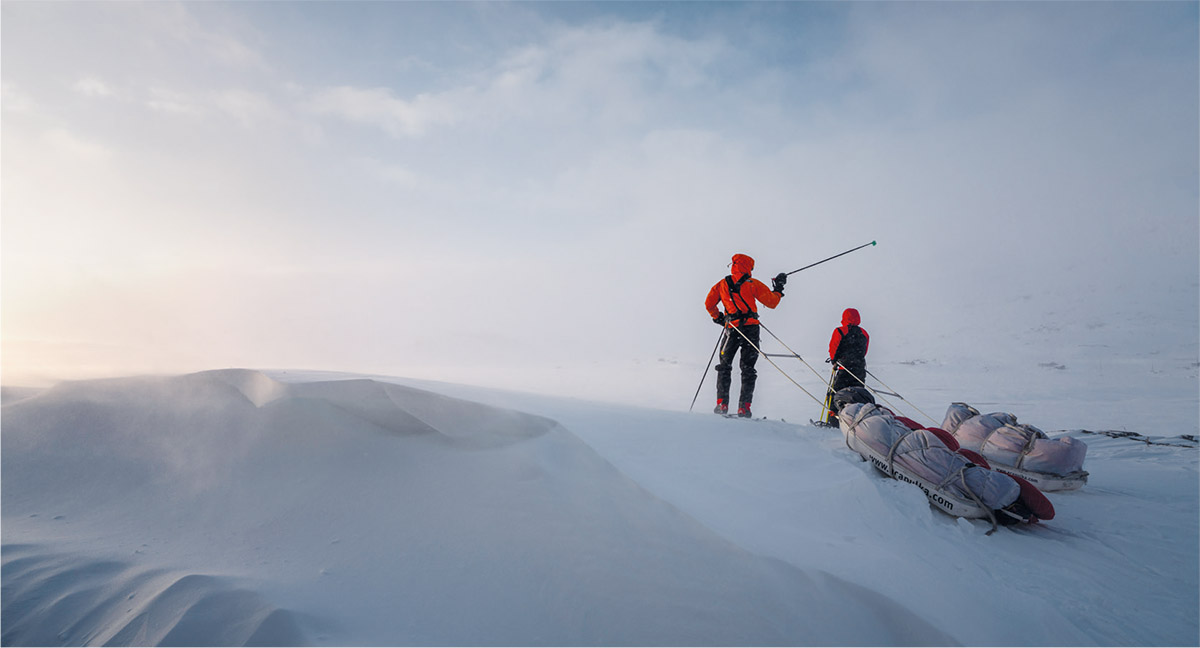 After 70 years, Helsport has established itself as the leading tent and sleeping bag producer in Scandinavia. With sustainability and quality in mind, the award-winning Norwegian brand is dominating the outdoor lifestyle market, one expedition at a time.
The journey began 70 years ago, when Arild Helliksen started the brand that became Helsport. Originally, Helliksen's products were developed with comfort in mind, allowing Norwegians to 'glamp' before the concept even existed.
One day, Norwegian Ralph Høibakk came knocking. Høibakk and fellow mountaineer, Arne Næss, were planning a Himalayan expedition and needed equipment. Almost overnight, this random visit launched Helsport on an adventure that would turn it into what it is today: a company synonymous with Scandinavian outdoor life.
Adventures for everyone
The brand is known for the numerous expeditions it's been part of, from Erling Kagge's trip to the South Pole to Børge Ousland's adventure to the North Pole. Whatever the product, Helsport has gone to extremes to ensure quality, comfort and durability. "Our products have always been made with quality as the top priority, both to withstand any weather and to ensure that our tents can be passed down to future generations," says Ida Mortensen, brand marketing manager at Helsport.
Norwegian adventurer Aleksander Gamme has been a Helsport ambassador since 2003 and describes the brand as a cornerstone to Norwegian outdoor life. "The Helsport team consists of passionate, experienced people who put their focus on a limited number of products, meaning that the quality is very high," he says. They're continuously looking to further develop products that can handle any environment, be it for a quiet family trip or for heart-racing adventures in the windiest northern mountains.
Pushing boundaries – because life begins at the end of your comfort zone
"At Helsport, we want to encourage people to get outside, to appreciate and utilise their surrounding environment, but
also to push their boundaries. We believe that getting outside of one's comfort zone is incredibly valuable for a person's wellbeing," says Mortensen. In 2015, Helsport launched turjenter.no, an initiative to encourage girls to explore the outdoors and push boundaries. Today, #turjenter has almost 650,000 posts on Instagram.
"As we encourage more people to get outside and reap the benefits of what nature has to offer, we feel a responsibility to remind our community to leave the outdoor campsites in a better condition than when they arrived," Mortensen adds. The brand also has a dedicated repairs team for whenever accidents do happen, and they encourage customers to send in their products to be refurbished rather than toss them away.

Web: www.helsport.com Facebook: Helsport Instagram: @helsport
Subscribe to Our Newsletter
Receive our monthly newsletter by email