Henna Halmé: A source of energy
Text: Hanna Heiskanen | Photos © Maria Jokela
Since the age of 14, Finnish artist Henna Halmé's other home has been on the Swedish island of Gotland. Drawing inspiration from both the region's nature and contemporary topics, Halmé transports her vitality onto the canvas.
Halmé first travelled to Sweden as a teenager with the aim of improving her language skills. Landing on the island of Ingmar Bergman fame, Fårö, she was mentored by local artist Iris Cedergren, who was struck by Halmé's unusual approach to painting. Yet, despite being hailed as a rising star by Aftonbladet's art critic, her route to becoming a professional painter wasn't a straightforward one.
"I trained as an architect and interior designer," Halmé, who just happens to share her birthday with Vincent van Gogh, explains. "When I couldn't find art to match the interiors, I decided I had to create it myself!" Her signature motif is the rauk, a limestone formation common on the island of Gotland, which she paints in oil in her own inimitable way. "I want to make them come alive by building layer upon layer of black and white paint on huge canvases," she reveals. "There is nothing quaint about my work."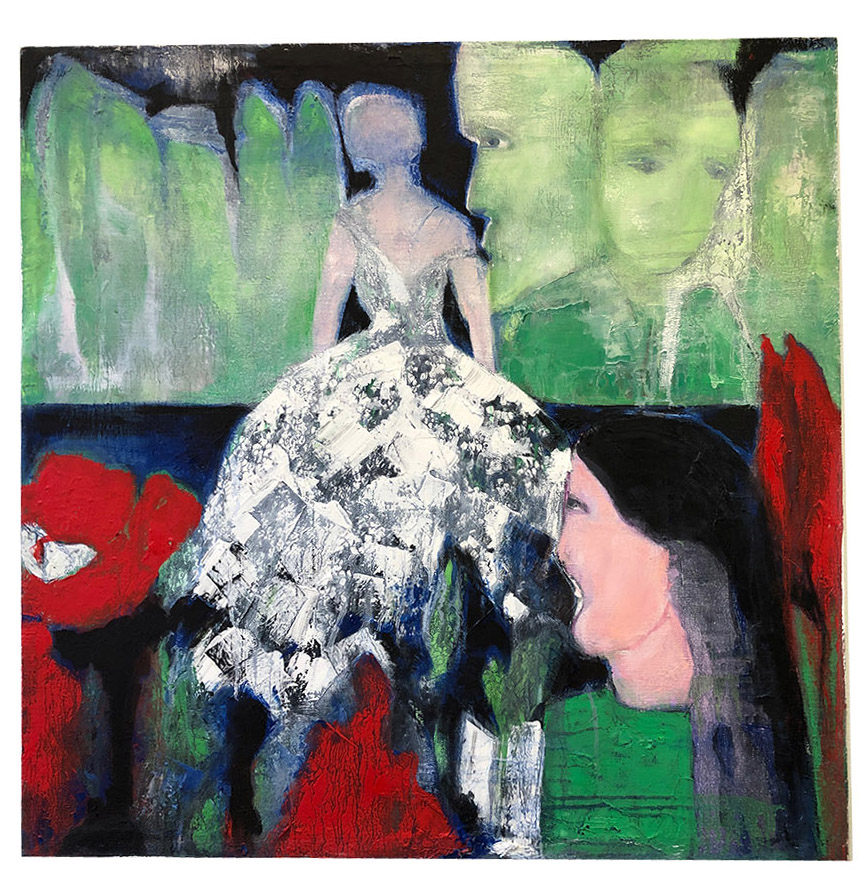 Intuitive art
The same natural energy that shaped the rauk also flows through Halmé's art. "My practice is quite intuitive, and I tend to get the composition right immediately," she says. She enjoys creating multiple images on the same canvas that are only partly visible through the layers of paint. Each work of art continues to surprise the viewer. "Sometimes people see shapes in the dripping paint that even I hadn't noticed."
More recently, Halmé has explored colour through the series of paintings titled Labour Room. The series investigates a future where women prefer using surrogates over giving birth to avoid the marks of pregnancy on their bodies. To catch these pieces in person, you can visit her atelier in Turku, where the four-metre-high ceilings do them great justice. Whatever the topic, her works remain fusions of the abstract and the concrete.
"My goal is to inject so much energy into my paintings that it begins to flow into the viewer. I really do feel like I'm entering a trance-like state when I create them. But even if I'm not painting something pretty, I try to approach it with a certain softness," she concludes.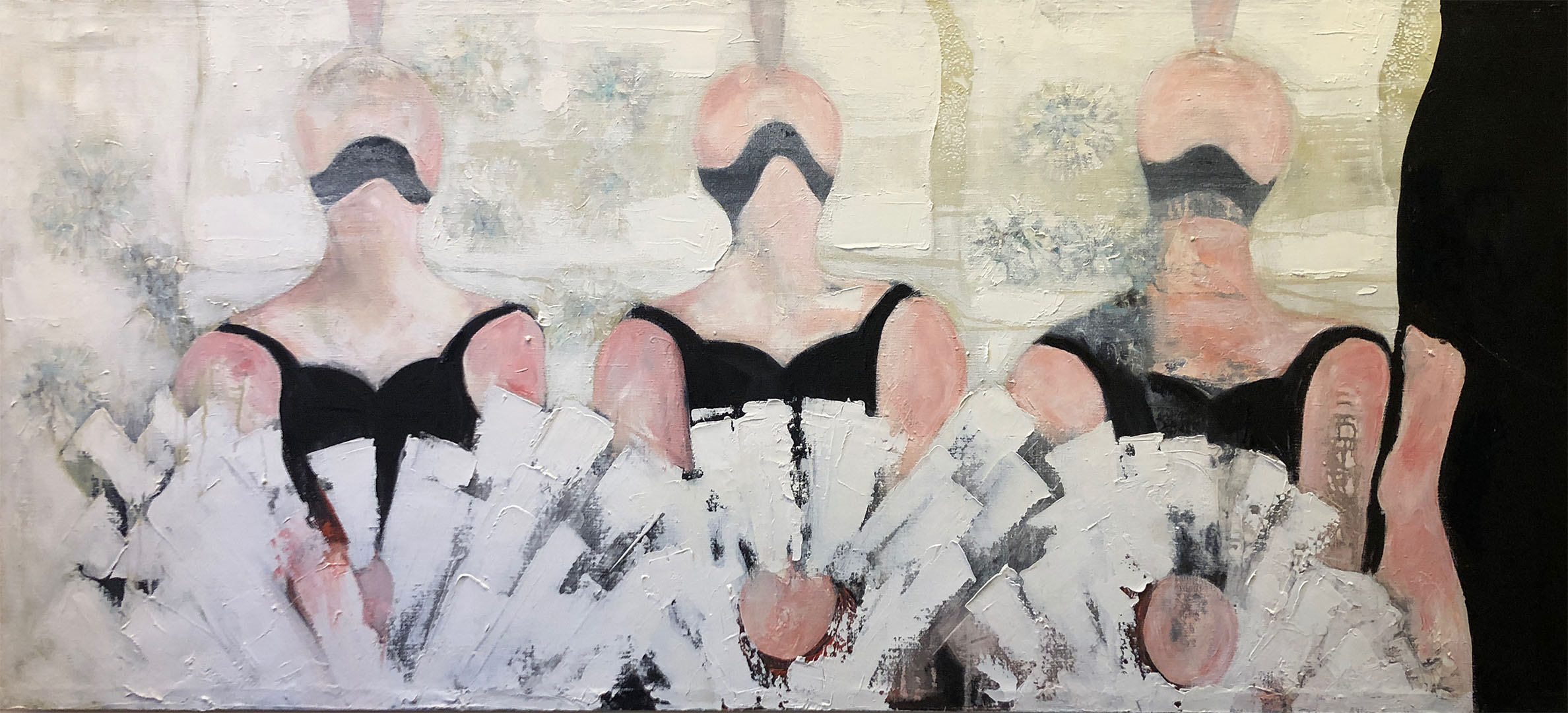 Purchase her paintings at her Turku atelier and at www.taiko.fi Web: donablack.123k Instagram: @henna.halme_art
Subscribe to Our Newsletter
Receive our monthly newsletter by email