Henriette Emilie Finne: Staging stories of the human condition
By Maria Vole | Photos: Henriette E. Finne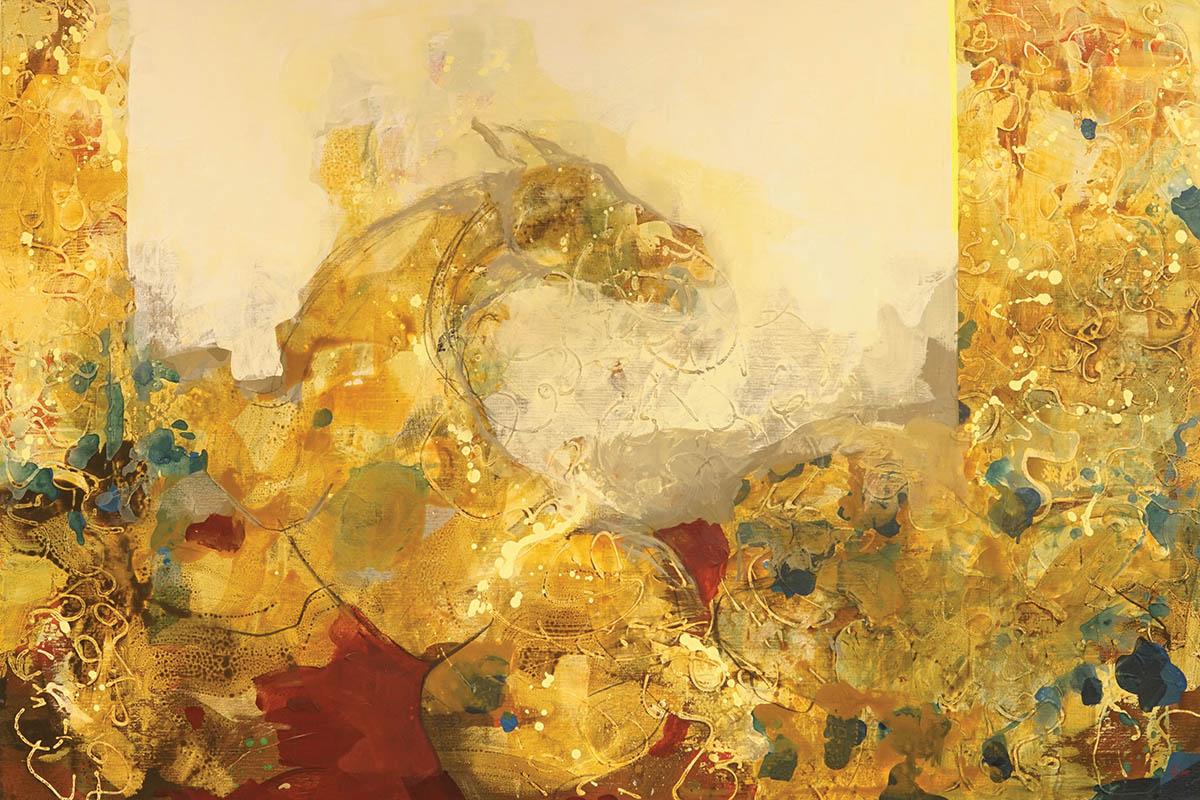 The Norwegian painter Henriette Emilie Finne has created a name for herself within the Scandinavian art world with her innovative style and sensibilities. The acclaimed visual artist with a colourful background has had almost 90 exhibitions so far, with new, separate exhibitions coming up this year in May and August.
A bright spark on the Norwegian art scene, Finne has been represented at several galleries in recent years, and her works have been purchased by several large companies. After achieving an MA from what is now the National Academy of Arts in Oslo (KiO), with a Major in Fine Arts (MFA), Finne has had almost 30 separate art exhibitions as well as 60 collective exhibitions in her career so far.


Born and raised in Oslo, Finne quickly revealed herself to be curious at heart and deeply interested in the world around her. An adventurous spirit, Finne was part of an underground creative environment in Hamburg in the 1980s. Her bohemian lifestyle and artistic endeavors took her travelling across Scandinavia and Germany in a modified police truck from the 1950s, alongside a magician-and-pantomime artist. She lived in a cave for four months on the shores of La Gomera in the Canary Islands, before she decided to apply to the Norwegian National Academy of Art in Oslo.

As an art student in the 1990s, Finne also had a short stay in Berlin, at Akademie der Künste (AdK), through the Erasmus exchange programme. Finne immersed herself in the liberal arts scene of the city, conducting research as part of her arts degree. During her time there, her studies were driven by the narrow confines of gender roles that lock individuals into either masculine or feminine beings. She found an interest in the duality and complexity of human beings. This was inspired by several authors, including C. G. Jung, who wrote about anima and animus: the unconscious feminine psychological qualities that a man possesses, and the masculine ones within a woman. Finne's international sensibilities and wealth of experiences have certainly influenced the art she has produced over the years.

Migration and geometry
In 2015, Finne began working on a project that led to a separate exhibition in 2018, titled The World in Motion. This exhibition consisted of 40 paintings and stemmed from the artist's reflections and thoughts regarding the Arab Spring. The idea of multicultural societies is a relevant topic for the artist, as she believes large amounts of migration lead to socio-political challenges, though society is also enriched by having a greater diversity of people with different cultural backgrounds. Through artistic effects, Finne tried to bring elements to the paintings that could be associated with the countries located around the Mediterranean Sea and the eastern world, where the source of our time's cultural and historical beginnings can be found. Using structures such as dancing dots and lines on the display surface, the artist attempted to reference unfamiliar written languages, as can be seen in the painting Araber.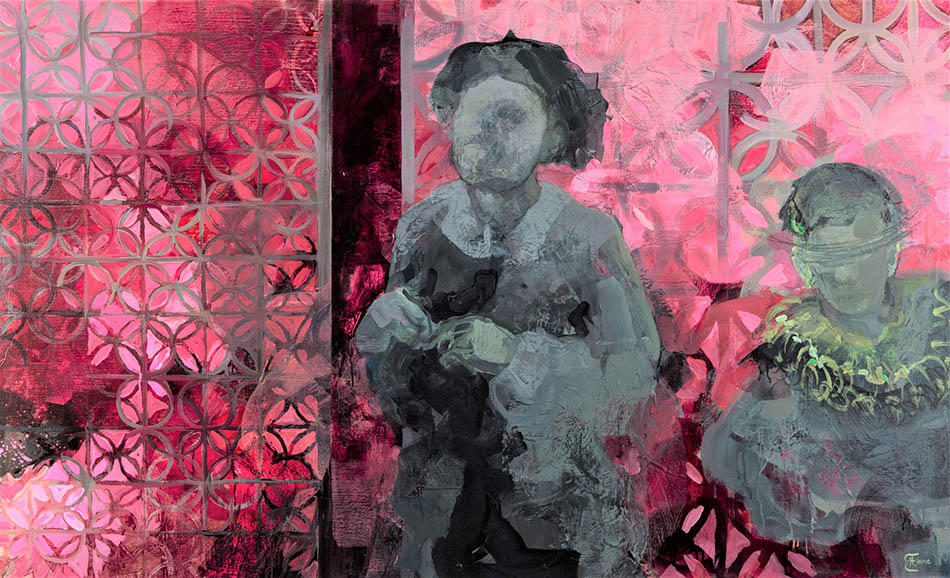 Finne also connected the shapes of the circle and rectangle, creating a pattern as a backdrop for the action in some of her paintings. She found an interest in this pattern because it can easily be spotted today in the countries located around the Mediterranean Sea, often on a fence in a park or a wall in a parking lot, though it would rarely be seen in northern countries. Her painting The Unknown builds on this idea, and this is also where her interest in geometry originated. "Geometry relates to both the laws of nature through hidden intricate mathematical systems, and to well-known symbols used across the world through thousands of years," Finne says. "Symbolism has been a recurring feature in my work, and geometry offers plenty of symbolic connections. The circle and the rectangle are in many cultures associated with birth and death."
Contemporary art meets abstract expressionism
With regards to style, Finne is known for playing with form and colour, but her experiments are always grounded in a deep understanding of traditions within fine art and arts and crafts. Nevertheless, she is unwilling to be tied down to the traditional norms of the painting genre. "My project is to take the contradictions and contrasts within the medium of painting and force them to work together within the same picture," Finne says.
She seeks to evoke physical sensations as a way to connect with her own, and the viewer's, emotions. She does this by putting different emphasis on brush strokes and textures on the canvas, or by pitting contrasting colours against each other, like an acidic neon yellow or a bold neon pink against earthier tones. Her paintings are made with layers upon layers of acrylic paint, and some addition of charcoal. This is part of what makes her work special. "The variety of textures and colours is something you wouldn't be able to see in a photo," she says. Through merging different traditions of the painting medium, she has invented her own style within contemporary art, in the direction of abstract expressionism.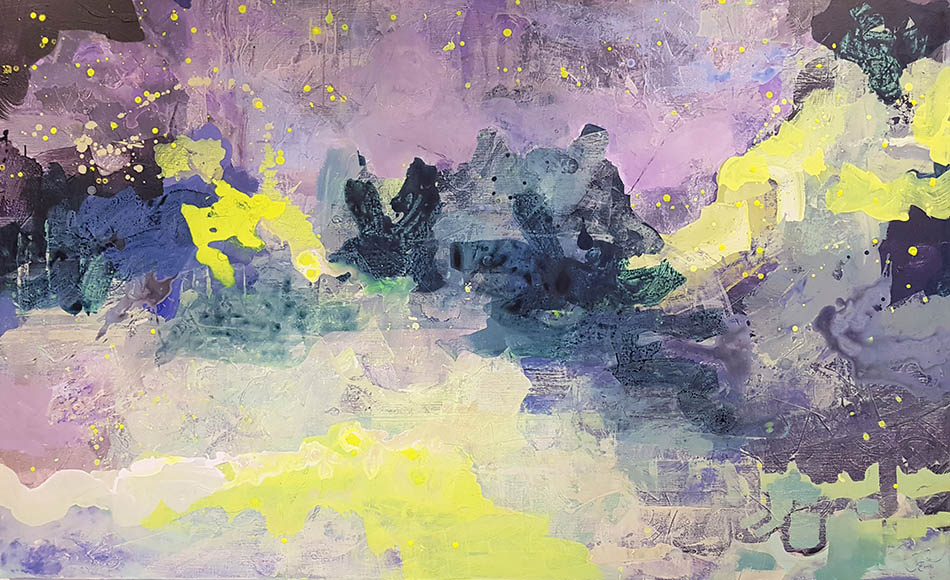 The artist explores a variety of themes related to the human condition and interhuman relations. Finne describes her creative process as that of a theatre director: "I stage a story where I move elements around within the image until they find their place and form," Finne says. Her paintings are produced with remarkable sensitivity, and there is a depth of meaning to each piece.
Finne has ongoing collaborations with several galleries in Norway and usually displays one or two separate exhibitions per year. The painter has two new separate exhibitions coming up this year, in May and August respectively. Her paintings are also available to view and purchase on her website as well as several other art websites.
"Everything Henriette Finne does has a profound effect on me." Kjetil Bjørnstad (Norwegian author and musician)
Web: www.henriettefinne.com Instagram: @henriette.finne
Subscribe to Our Newsletter
Receive our monthly newsletter by email