Hessellund Sø-Camping: A real family holiday experience
By Trine Jensen-Martin | Photos: Hessellund Sø-Camping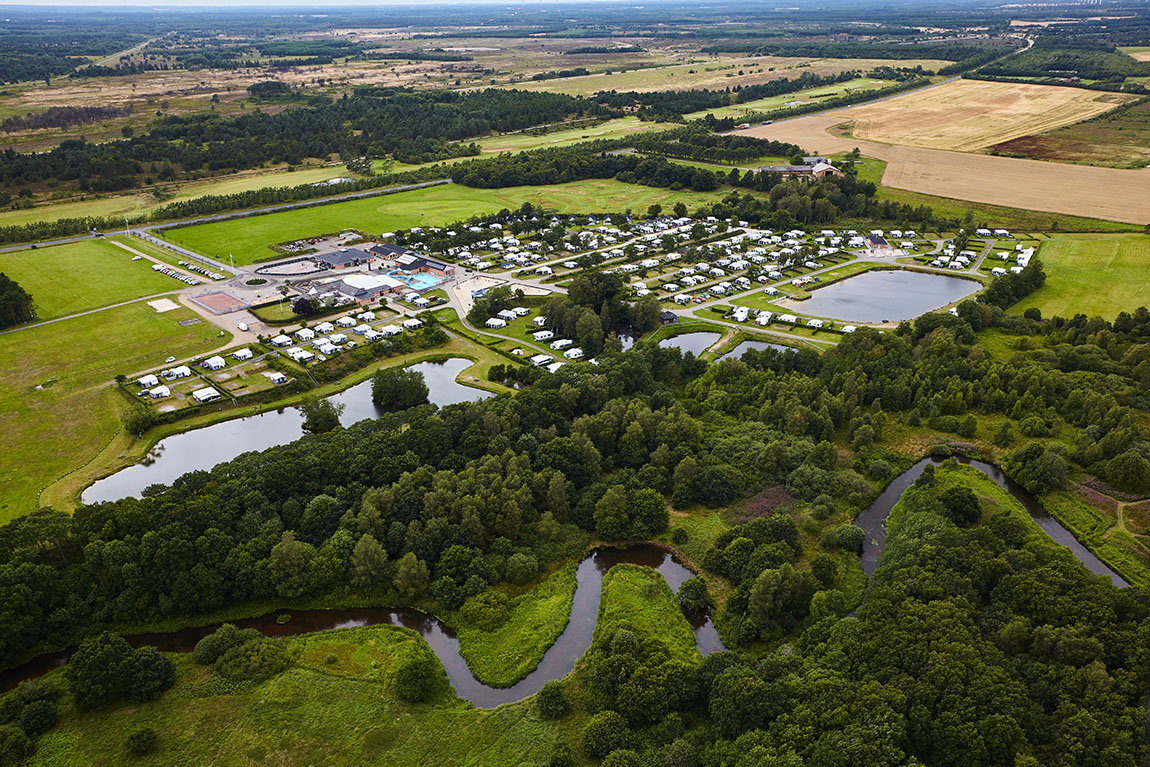 Take a holiday in the heart of Jutland that will please the whole family. With a variety of activities on offer, breathtaking nature, and decked out with all the camping mod cons you could possibly need, this is a real gem of a place to relax and have fun.
At Hessellund Sø-Camping ('lake camping'), comfort and quality is taken seriously. "We have some of the best cabins in Denmark," says owner Jørgen Tang Hansen, referring to the cosy rental chalets on offer, with beds, underfloor heating and beautifully tiled bathrooms.
This is unfussy glamping the Danish way. The campsite boasts two fully-equipped kitchens, a launderette and modern toilets, as well as several communal barbecues which often become gathering points during those long light-filled Danish summer evenings. There is also an informal restaurant which offers classic Danish dishes from the humble hot dog to the mighty 'stjerneskud' – a traditional fish and seafood platter.
A friendly welcome
Besides taking in the beautiful surrounds, there are many activities to explore, like fishing, golf, adventure playgrounds, a heated swimming pool with a waterslide, and a 5,000-square-metre man-made lake with sandy banks perfect for building sandcastles on. Or you could take a canoe trip down the river Karup Å, where you can fish for sea trout or simply enjoy the unspoiled nature.
Looking ahead, Jørgen plans to expand the range of indoor activities, particularly for children, to provide rainy-day entertainment for family camping experiences. "This is not just a job – this is a way of life," explains Jørgen, who has run the campsite for 33 years, and still loves it.
Jørgen doesn't stand on ceremony and thoroughly enjoys talking to his visitors. Friendly and welcoming, he puts guests at ease, ensures everyone is looked after, and makes every stay feel special. What with the short drive to nearby towns, proximity to Midtjylland Airport, and easy rail and road connections, the campsite is easy to reach. But, with everything you need on site, once you pitch up, you may not want to go anywhere else!
Web: www.hessellund-camping.dk Facebook: Hesselund Sø-Camping Instagram: follow the hashtag #hessellundsøcamping
Subscribe to Our Newsletter
Receive our monthly newsletter by email