Hildur Bjørnsdottir: Experiencing nature through art
By Celina Tran | Photos: Tor Simen Ulstein and Knut Bjerke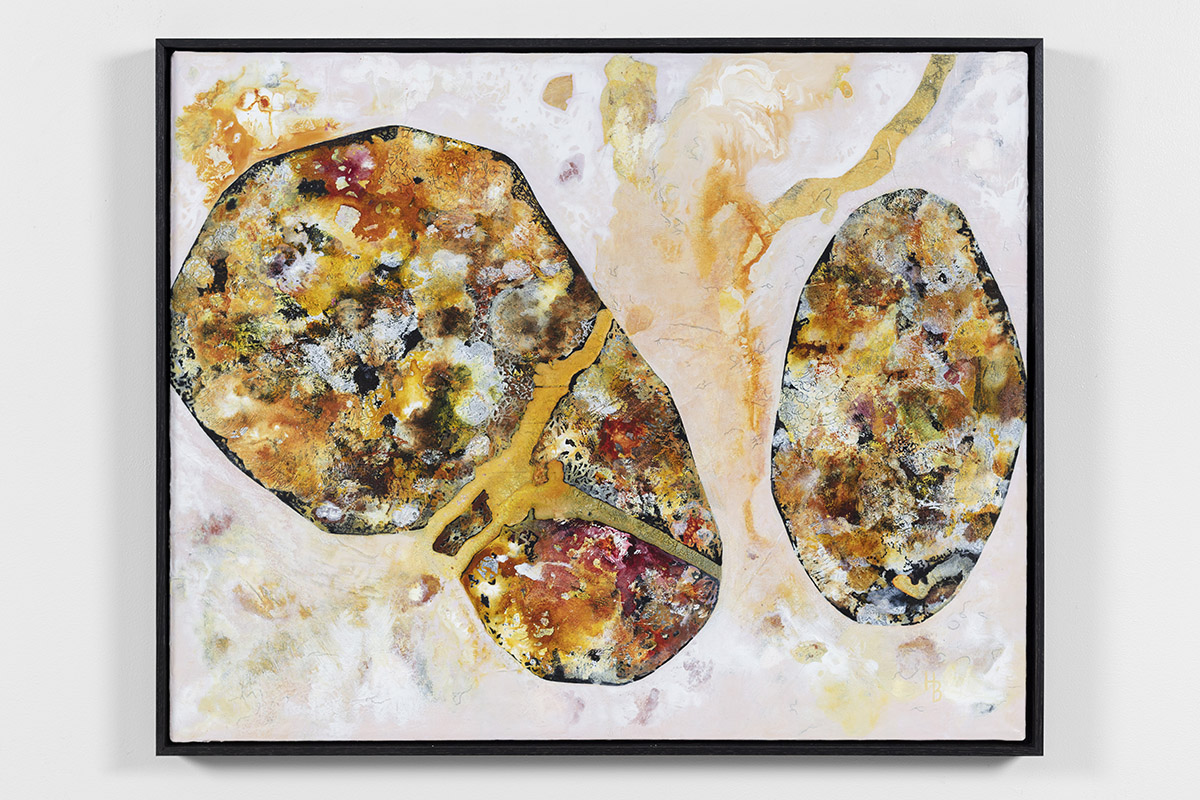 Against a peaceful backdrop of sweet, earthly music and the aroma of nature, a new masterpiece is being brought to fruition. Norway-based Hildur Bjørnsdottir uses paint and brushes to create a nature experience through art.
Born in Iceland, where the mountains sing and lights dance across the night sky, the artist Hildur Bjørnsdottir has always had an affinity for the outdoors. On a childhood visit to the beach, she remembers picking up a rock that had spoken to her. Feeling its salty sting against her tongue, she felt she was being pulled into the embrace of nature – something she seeks to express through her art today. "For me, to be human is to feel one with nature," Bjørnsdottir says. "Growing up in Iceland, nature has always been a source of inspiration."
At just 14, gifted with an artist's eye and talent, Bjørnsdottir exhibited a work for the first time at a school gallery, where it hangs to this day. Since, she has exhibited several projects and installations, as well as teaching art freelance. Believing that there's always more to learn, she enrolled at an art school in Iceland, which eventually took her to Norway. Today, she bridges the Norwegian and Icelandic art communities.
In 2020, Bjørnsdottir was asked to host some workshops and classes as an artist in residence in Steigen. But, just as she arrived, the world was hurled into an unforeseeable state of isolation, quarantine and COVID-19. Society ground to a halt, and so too did her plans. Faced with staying in Steigen and working in her large studio or going home, Bjørnsdottir chose to stay and used the situation to create her best piece to date.
"During that time, the only people I spoke to were the cashiers at the local Coop, so I often found myself by the water, watching the ocean embrace the kelp in a hypnotic and inspiring dance," she explains. "I suppose the water was at many points my only companion."
Every day, after visiting the ocean, Bjørnsdottir returned to the studio and spilled her emotions onto a seven-metre-long scroll. After countless hours in the company of herself, her memories and her trusted paintbrushes, Fjærlett Flørt was born. It is the piece she is most proud of to this day.
Inspired by the notion that home is always in her heart, Bjørnsdottir has brought her love for the outdoors out of Iceland, and continues to find inspiration in nature everywhere.
Web: www.hildurb.no Instagram: @hildurbjornsdottirart Facebook: Hildur Bjørnsdottir
Subscribe to Our Newsletter
Receive our monthly newsletter by email