Hopeful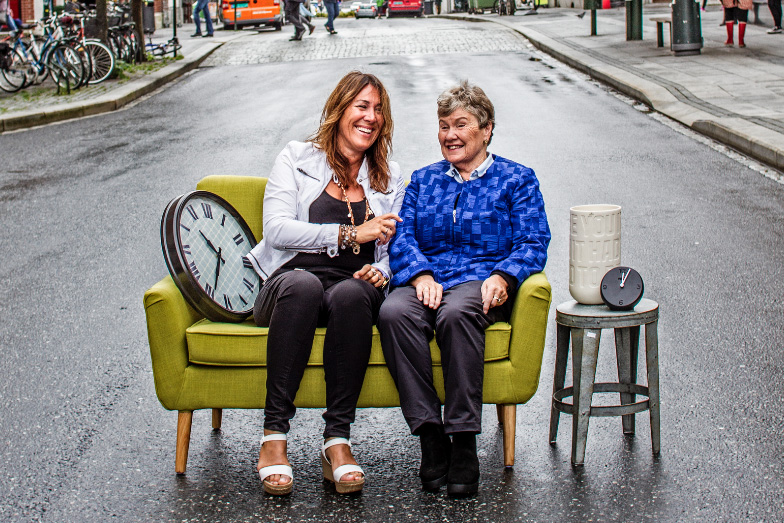 More than hopeful
TEXT: LISA MARIA BERG
Hopeful has embarked on the admirable mission of giving young people, who have fallen out of the system in some way, an opportunity to get back into society.
"The most important issue here is that every person is unique and deserves a tailor-made arrangement to reach their goals," explains manager Tone Olsen Nor. With a team of doers, and together with local businesses and organisations, Hopeful has created a way for young people to re-enter the work force, or to continue studying. "One reason a young person might fall behind is a lack of belief in their own capabilities. Helping them discover and recover faith in themselves is the most important goal we hope to achieve," explains Nor.
The Hopeful team, with help from members of the community, has built a shop and an online retailer and started several art projects in order to reach this goal.At the helm of Hopeful sits a former mayor of Kristiansand, BjørgWallevik. This,along with the many respected partners they have on board, says a great deal about the importance of the work Hopeful is doing.
Hopeful also sees how the work they're doing fits into the bigger picture. "As a society, we spend millions trying to help young people who have fallen behind in many aspects of life. We often fail in getting those who are fit and willing, but lack that helping hand, back on track. The Hopeful concept allows them to find what interests them and become part of a workplace. This way, we are not only investing in their future, but also in a financially stronger future for the whole country. Getting more businesses and organisations involved is the way to go. It's about pulling together," Nor explains.
Web: www.hopeful.no and www.shop.hopeful.no
Facebook: hopefulkristiansand
Instagram: @hopefulkristiansand
Subscribe to Our Newsletter
Receive our monthly newsletter by email