Josefine Frida – from SKAM to Disco
Text: Synne Johnsson | Photo © Sofie Amalie Klougart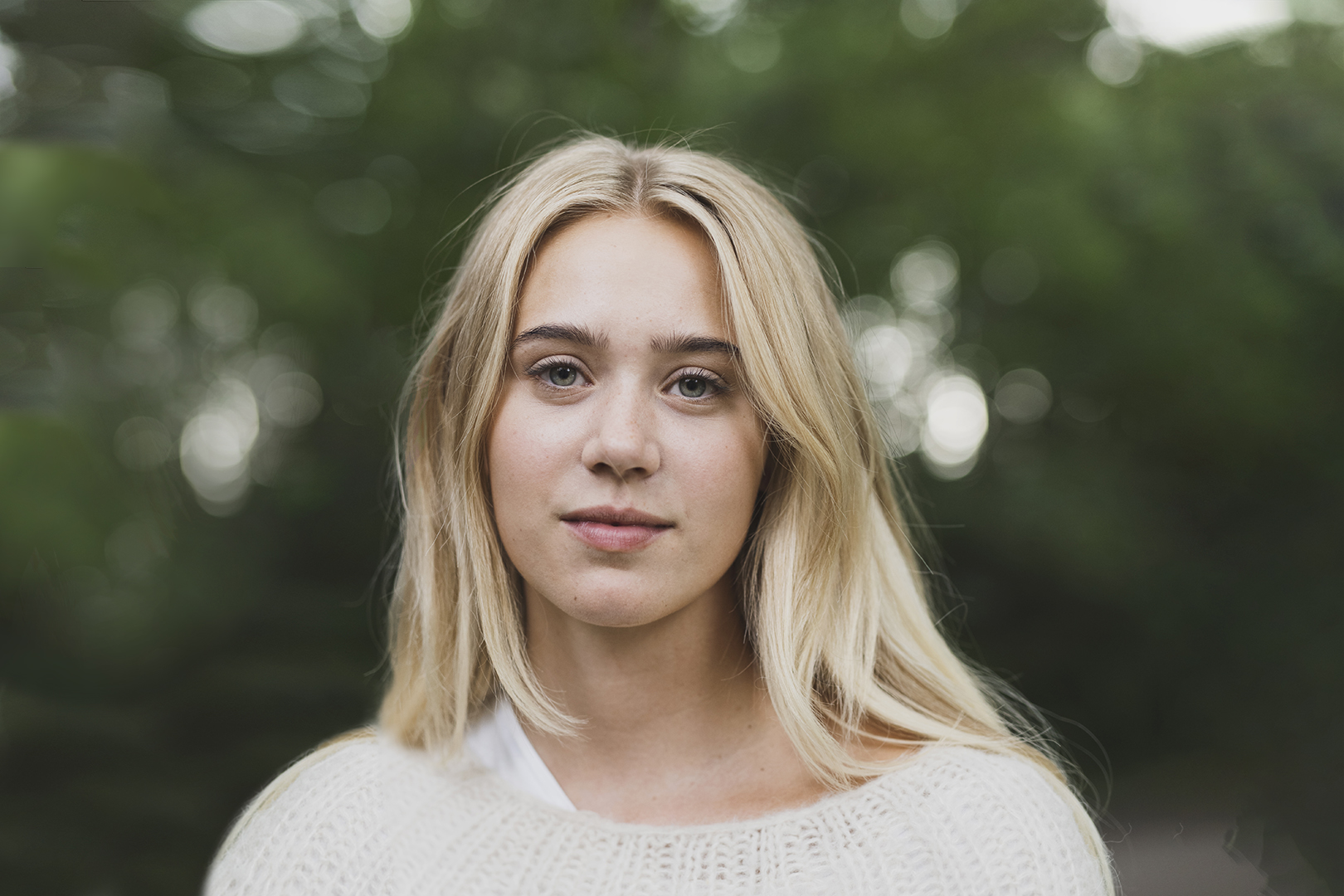 You might have seen her on the screen: the young feminist with the shoulder-length, blonde hair and her signature red lip, who more than once taught Scandinavians of all ages a thing or two about the struggles of being a teenage girl through her SKAM character, Noora Sætre. Now, Josefine Frida is back on the screen, and two years after the last episode of SKAM aired, the actress is moving from shame to proud flamboyance and is ready to meet Hollywood.
Josefine got famous overnight when the Norwegian SKAM became Scandinavia's most popular TV-series and her character, Noora Sætre, became a role model for thousands of young people across the world. Over four seasons, viewers followed a diverse group of friends through ups and downs, and there were few Scandinavians who did not watch wide-eyed on their TVs, laptops and smartphones with butterflies in their tummies as William, the school's infamous player, fell head over heels for the inspiring Noora.
The TV-series aired for the first time in September 2015. Throughout the first series, the SKAM actors kept a low profile, but during Josefine's second season, the show went viral, reaching an average of 1.2 million viewers every week. This sudden and unexpected popularity made Noora Sætre a household name in most homes across Norway and, soon, the rest of Scandinavia.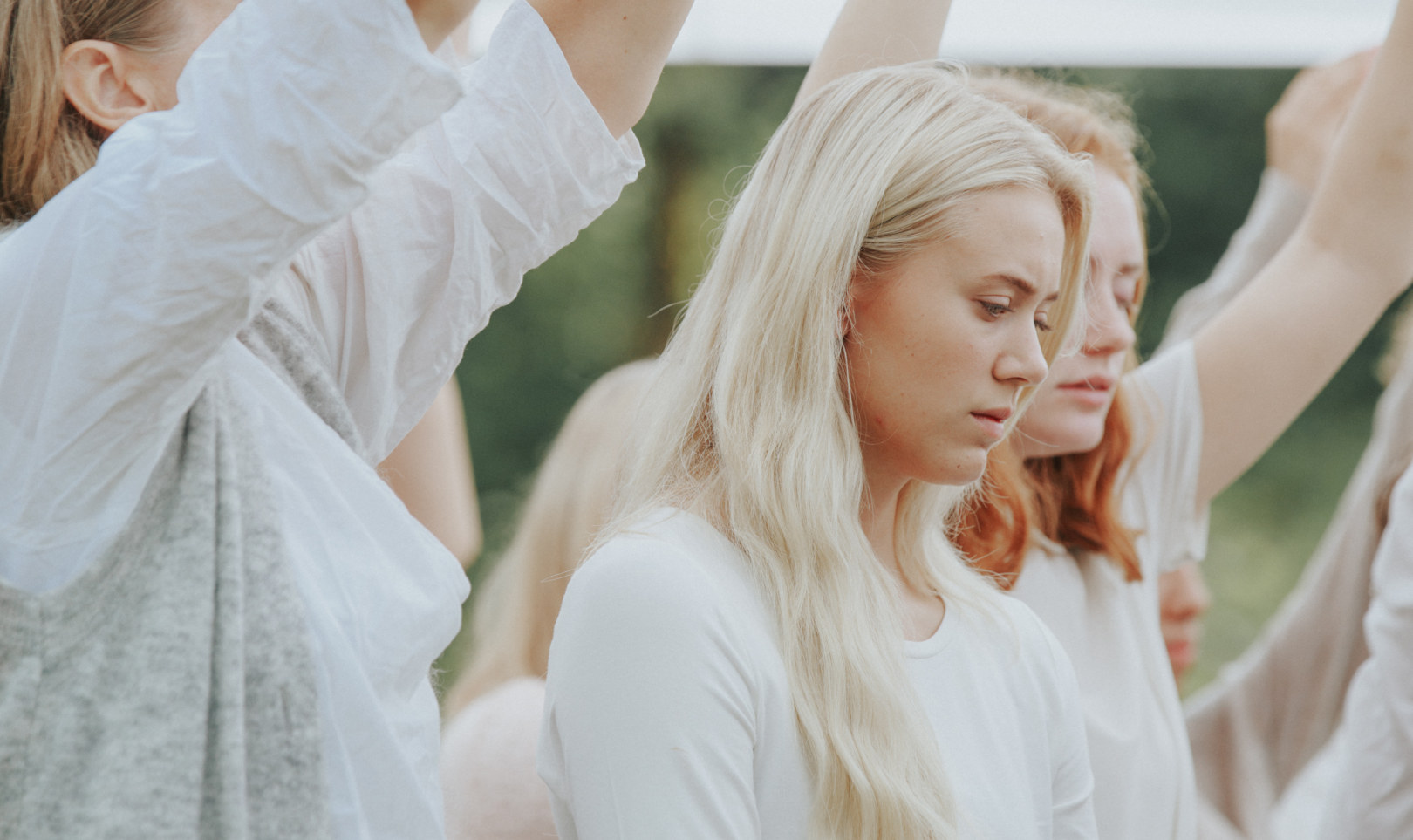 Josefine herself has a more clouded memory of when she started to reach TV stardom. "I don't think I understood it; I still don't understand it actually," the 23-year-old says. "I never thought I would get the role. I just auditioned for it because I thought 'okay, I don't have anything else to do right now, so I might as well'. Being a part of it, though, was simply amazing, every single day."
The SKAM actors were shielded from the spotlight through the entire show and did not give a single interview until the last episode aired. Josefine thinks that this made her sudden fame a lot easier to handle. "It's not the people who come up to you and say that they are so happy to meet you or tell you how pretty you are that are difficult about being famous. It's all the gossip magazines and the constant media attention that's the challenging part of it."
Social awareness
As SKAM became a global phenomenon, Josefine's fame rocketed, and she now has almost two million followers on Instagram. And with those followers, comes the responsibility of having young people looking up to her. "I'm pretty shy, and these days there's a lot of focus on who's a good role model and who's not. It makes you think twice before posting anything," she says, explaining that she has, thankfully, not experienced any explicit pressure of being a good role model, probably because she avoids voicing controversial opinions. "I don't know how I would handle public debates about what I, as a person, might be doing wrong. There seems to be this expectation that you have to use your voice all the time, but I don't think that's the case. I've decided that acting is my job, so I'd rather focus on choosing good and important roles and stories to take part in," she says.
That does not, however, mean that she is in any way oblivious. Josefine admits that her position has made her conscious of what she posts on social media. Moreover, she is grateful for the fans she has and happy that people look up to Noora, as she believes the character is a healthy role model. "I get messages every day from people who say I'm their idol. I remember what it was like when I was younger and was a fan of someone – I wanted to be like them and do what they did, so I try to avoid encouraging people to do anything silly," she smiles. "I think a lot of people still look up to me because of Noora, but I don't mind. Noora is a good character to look up to."
Her image as 'Noora from SKAM' is not one she necessarily wishes to let go of, but she does hope and believe that after her new role in Disco, some might see her as 'Noora from SKAM and Mirjam from Disco'.
Disco freestyle
Her film debut, Disco, will be released this autumn. The film is about 19-year-old Mirjam – a disco freestyle world champion and a highly valued individual in her family's free church community. During a competition, Mirjam collapses on the dance floor, and she understands that it is triggered by suppressed memories from her past. She cannot dance anymore and starts to doubt in her religion, which leads her to seek something more concrete in a controversial, fundamentalist congregation.
"It is about the power imbalance in relationships and in, for example, religion. It is also about what happens when you lose your power and lose yourself," Josefine explains. "Even though I can't necessarily relate to the concrete situations, there are definitely aspects I can relate to. It's not that many years ago that I was 19 and convinced that there was no one who could understand me and no one in the entire world who had the same feelings I had."
Going into the role, Josefine did a great deal of research to be able to portray Mirjam's situation as accurately as possible. She visited different churches and congregations and attended services; she also spoke to priests, believers and even those with experience of leaving sects. "I wanted to talk to people who know what it's like to be in Mirjam's situation. I didn't want to portray anything the wrong way or bring any misconceptions, because that would show in my acting," she says.
The other aspect of the film, however, disco freestyle, Josefine was more familiar with. In fact, she used to dance when she was younger. "It was so random, because that wasn't even the reason why they picked me," she says. Originally, Josefine was to perform every dance scene herself, but that did not go to plan. After a split jump, she tore her muscle and was advised not to dance at all for six weeks. Later in the shooting process, she also sprained her ankle. Even though she continued to dance and train, she had to let a professional take on some of the tricks and jumps.
"I did a lot myself, which I am proud of, but I did need a body double. It was actually pretty funny, because we filmed at the actual World Disco Freestyle Dance Championships, where my body double, Julie, participated and won," Josefine says. "I mean, I could never in a million years become as good as a world champion, so maybe it was for the best that she did some of the dancing. Everything happens for a reason."
Rising star
Disco is already doing well and will be going to both the San Sebastian and Toronto film festivals, and Josefine seems to be on the verge of an international breakthrough – she has been selected as one of the up-and-coming actors in Toronto's talent programme, Rising Stars. "It's an honour to be chosen to be a part of Rising Stars as the first Norwegian ever," she says. "I really appreciate such recognition, even before Disco has hit the cinemas."
As part of the Rising Stars programme, Josefine will meet high-profile casting agents and directors and will also be introduced to press from all over the world, something she is excited about. "I am really looking forward to meeting with people with so much knowledge of the industry. It will be interesting to hear their stories about how they have got to where they are today. I'm hoping to learn a lot and to make some new acquaintances."
This is potentially a very big step for Josefine's future, but that's not something the young actress gets caught up in. "What this can lead to in the future, I don't know. I don't have any expectations other than to learn a lot and have fun. To me, it's important to enjoy and appreciate what is happening in life right now," she says.
She is understandably looking forward to it coming out so that she can show her fans the product of the work she has put countless of hours and so much sweat into. "It's so exciting that it is already doing well," she smiles. "Oh my God, I really hope people like it!"
Subscribe to Our Newsletter
Receive our monthly newsletter by email