Keltainen Keinutuoli: Something coarse, something delicate
Text: Maria Pirkkalainen | Photos © Keltainen Keinutuoli and Riitta Kellosaari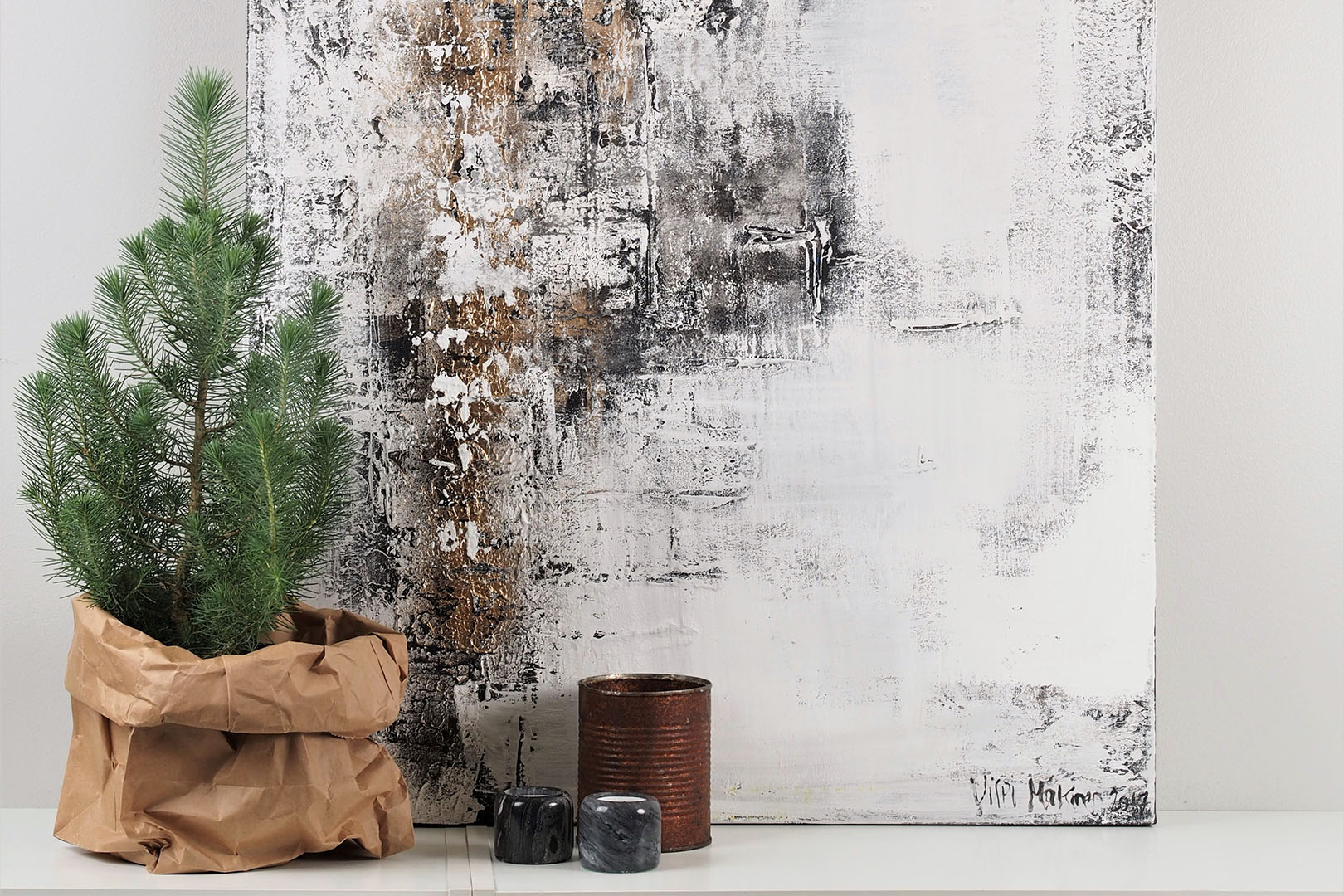 Painted with exquisite roughness and an impeccable eye for abstract, Nordic style, Finnish artist Virpi Mäkinen creates paintings that leave a lasting impression on any space.
"It's easy to see and feel the structure of my paintings," artist Virpi Mäkinen says about her style. "They are coarse, yet at the same time delicate." Operating through her company Keltainen keinutuoli (which translates as 'Yellow Rocking Chair'), she creates paintings on commission by customers all around the world, as well as products ranging from calendars to greeting cards, sold through her online shop.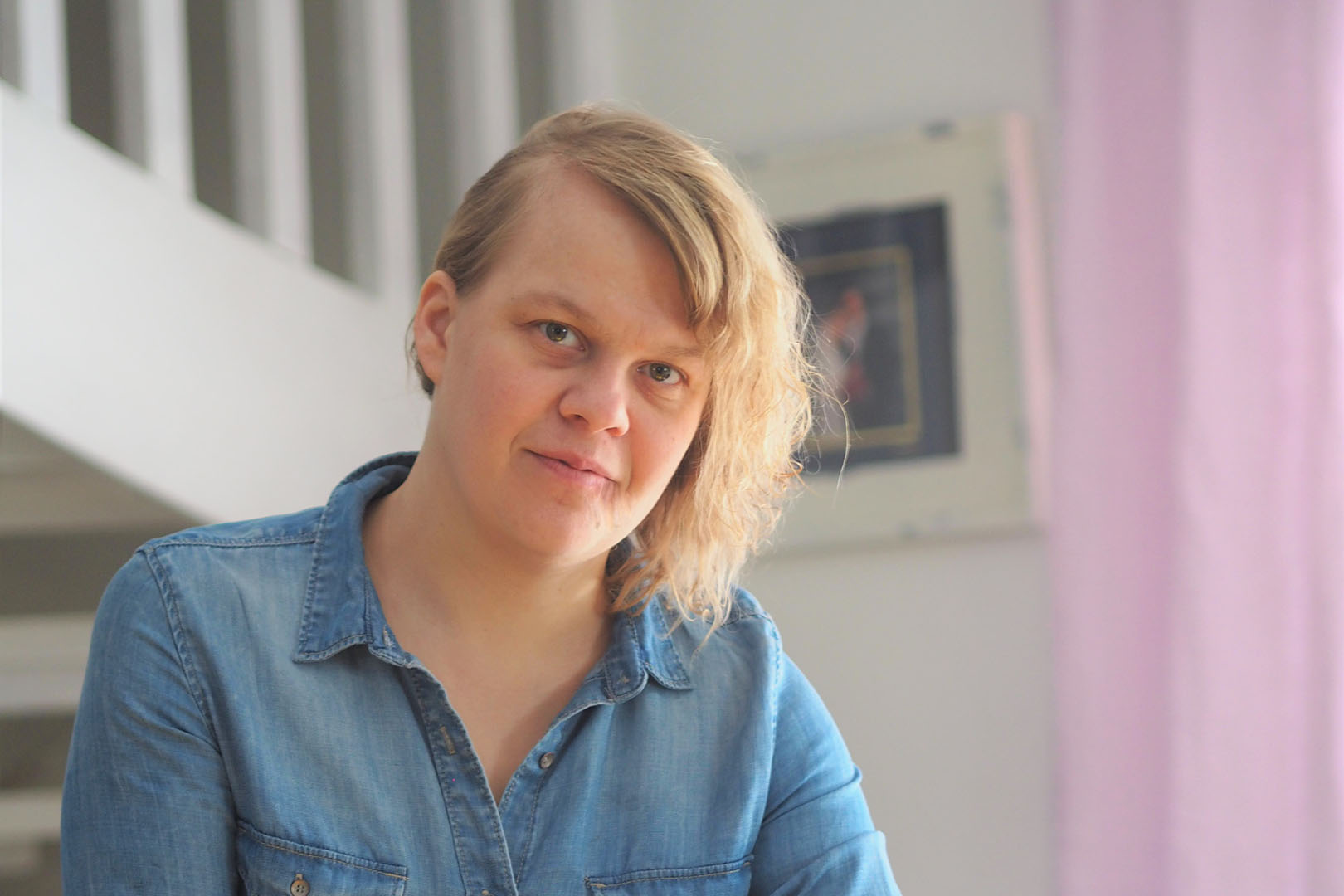 Dealing with Keltainen keinutuoli is easy, and the customer service Mäkinen offers is excellent. "At first, I take a look at photos of the client's home or the public space they want the painting in. Then I start working to create something that adds a relaxing, comforting feel to it," Mäkinen explains.
While the paintings would look impressive anywhere, Mäkinen takes pride in how her works are unique. "My paintings always have a soul, and I include little details that only the client understands," she says. "It's important for me that I do something that's recognised as my own."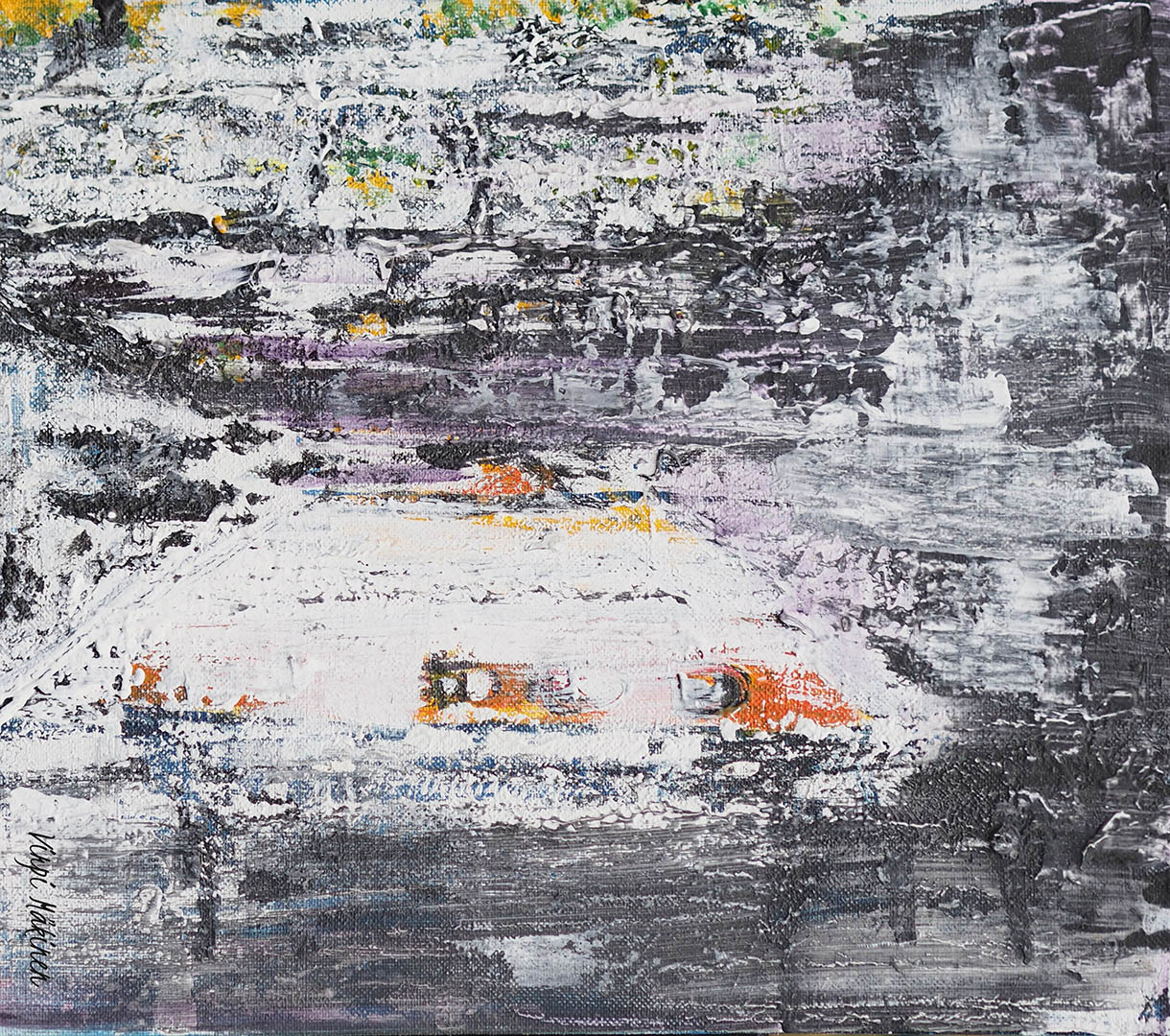 Made from Finnish materials
Inspired by Finnish nature, the works are created in Seinäjoki in western Finland, where the artist lives with her family in the middle of a beautiful forest. The abstract style and light colours of the paintings aren't the only manifestations of their Nordicness either; the paintings are painted on a canvas made from the natural Finnish material of peat moss, which also acts as an acoustic panel. If preferred, the paintings are also available on a traditional canvas.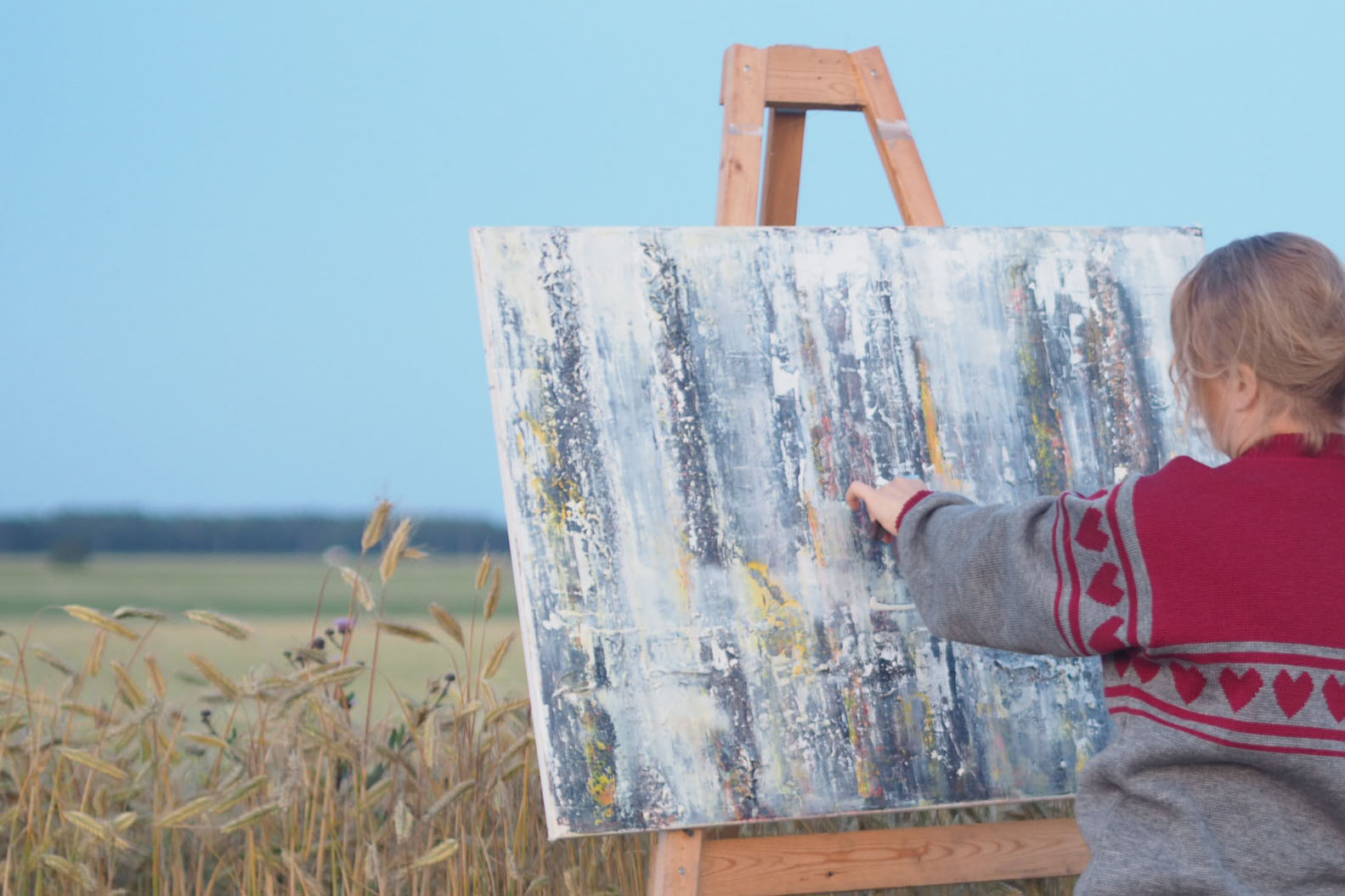 You might wonder what the story behind the name of the company is. "The first thing I ever bought was a yellow rocking chair," the artist explains. "It's a symbol for something relaxing to me, and the chair sometimes even acts as my own humble studio." For something unique that will last for decades to come, why not take a look at what Keltainen keinutuoli can add to your home?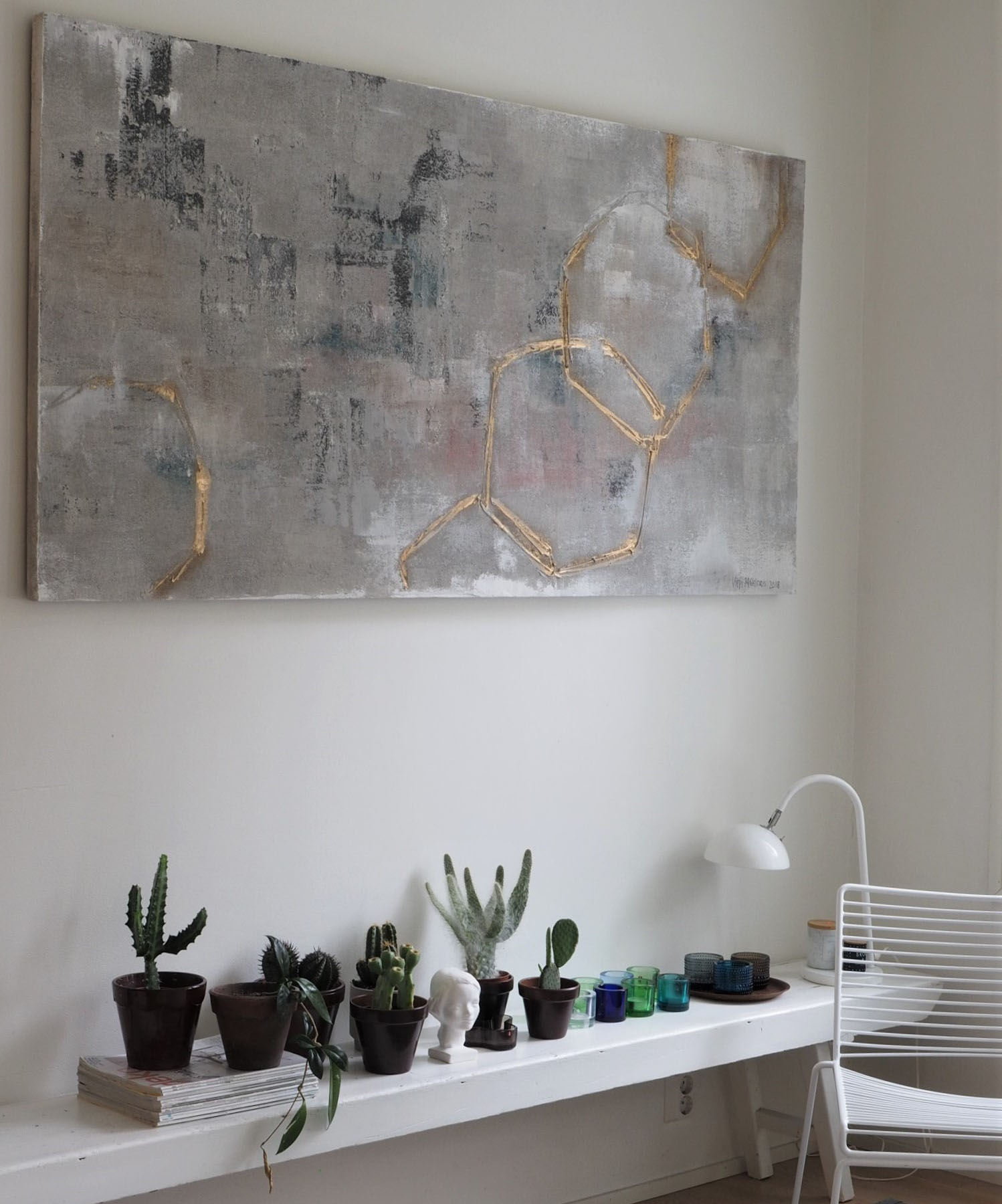 Web: keltainenkeinutuoli.fi Facebook: keltainenkeinutuoli Instagram: @keltainenkeinutuoli
Subscribe to Our Newsletter
Receive our monthly newsletter by email