Lavtox – Rotten luck
Text: Louise Older Steffensen | Photos © LAVTOX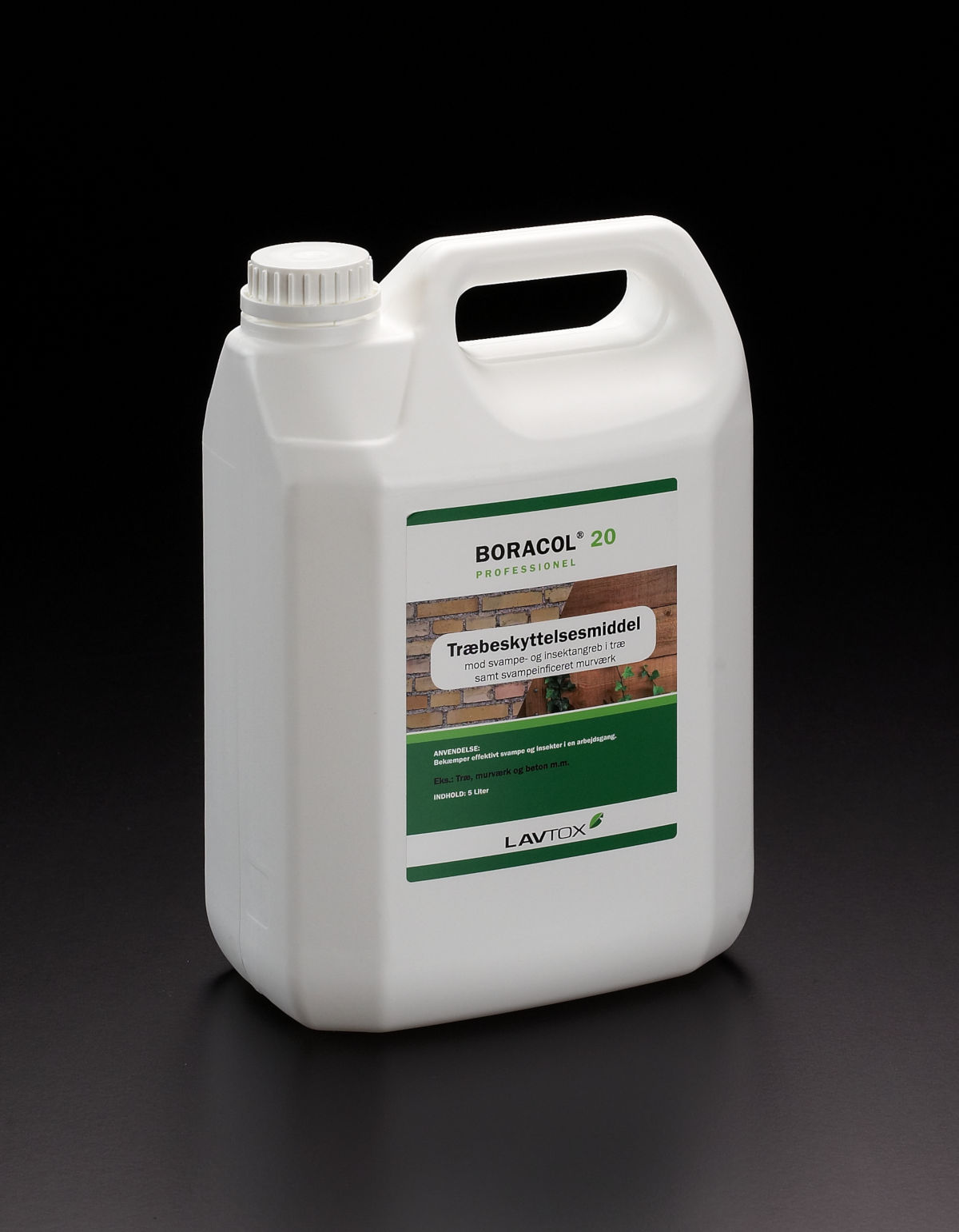 Everyone knows that fungal infections in wood are not a good thing. Few people, however, know how to treat them properly. Lavtox has been helping professionals prevent or remove everything from dry rot to mould for the past three decades, with the aid of products such as Boracol and Impel – Danish-developed treatments used to fight fungal and insect attacks everywhere from Canada to Australia.
With 30 years of experience in the field and training as an engineer, Lavtox' Hanne Berg knows everything there is to know about the lives of wood-decay fungi. "It's almost like an alien life form. It's all a bit menacing – true dry rot, for example, can send out hyphae, or branches, up to 20 metres away," she says. "It can spread in mere days and create havoc in building structures. It's something that needs to be taken very seriously indeed, and treated by a professional. Something like mould won't destroy the structure itself, but it can cause irritation to your eyes, skin, lungs and more, or cause asthma attacks in people who are prone."
The first step to remove fungi from wood is to locate and cut off the moisture source which feeds it. "It's often tricky to define the exact source for a fungal mass, and it's crucial to find and address it to make sure that the fungus does not return," Berg explains. Both Boracol and Impel contain boron, which helps to balance out the moisture content in the wood through diffusion, removing the 'food' source from the fungi. The various liquid Boracol products, used to stop an active attack, are distributed on the surface of the wood but impregnate the timber in its entirety, ensuring that even relentless dry rot is smothered. It works even when the water content is ten per cent below that required for traditional diffusion, ensuring maximum protection.
"Traces of the fungi exist naturally and unproblematically in timber, but if it finds itself in a fitting climate with a good source of moisture, it can quickly get out of hand," Berg explains. "Impel rods work preventatively, a bit like a guard dog." The rods can be inserted into wood in all matters of construction and renovation from supporting beams to window sills as insurance against future moisture exposure. If any part becomes damp, boron from the rod diffuses into the wood, reducing the water content in the at-risk area. "Though the products are safe once applied, they need professional handling and application. We have suppliers in most of northern Europe, so we encourage tradespeople to get in touch for more information," Berg concludes.
Subscribe to Our Newsletter
Receive our monthly newsletter by email