Levi: In the Finnish moutains, a whirlwind of colours and activities awaits
By Nina Bressler | Photos: Visit Levi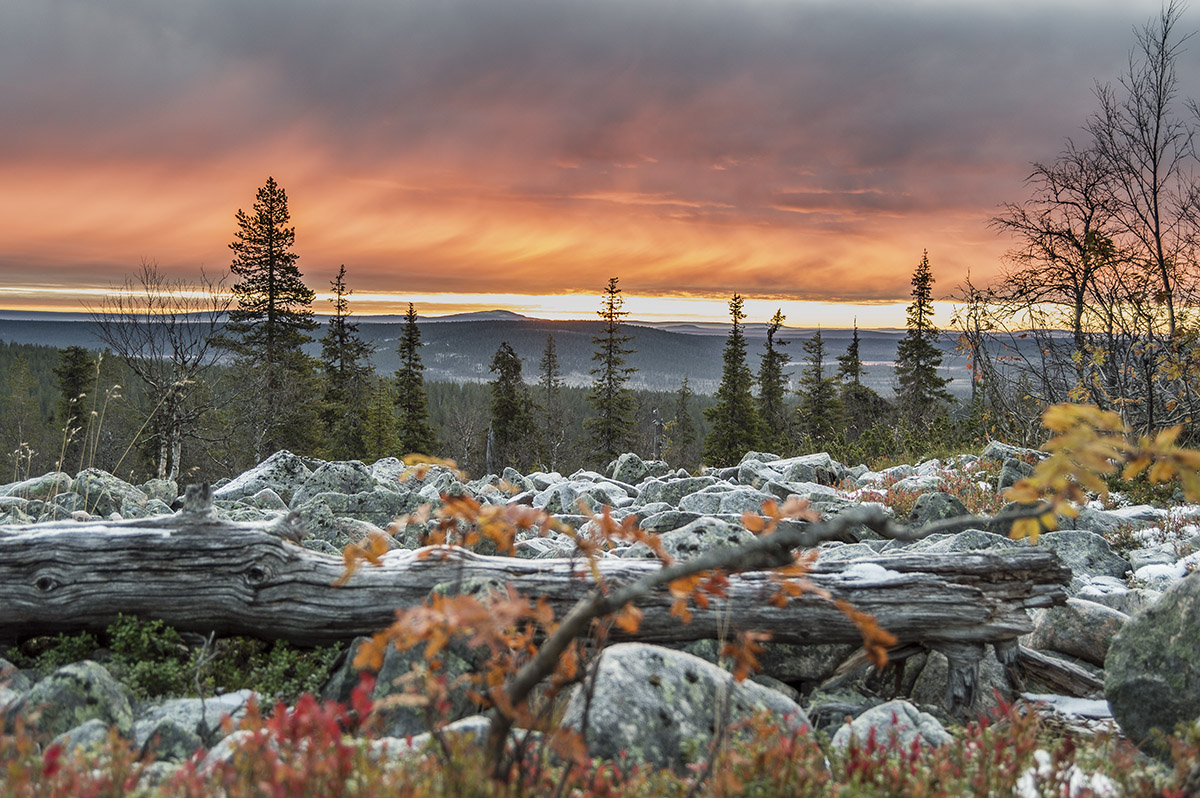 The magic season is returning to the Finnish mountains in Levi. In autumn, the colours turn, the air becomes crisp and the Aurora Borealis, the Northern Lights, reemerges on the evening sky. The area offers a unique combination of activities, accommodation and dining – perfect for nature lovers and adrenaline-junkies looking for unforgettable fun and relaxation.
Levi is unique in many ways. Despite its remote location, 170 kilometres above the Finland's Arctic Circle, it's easy to reach by daily flights to Kittilä Airport – just 15 minutes from the resort. This area – the home of the FIS World Cup (the women's slalom cup), due to take place 19 and 20 November 2022 – is one that boasts a world-class range of restaurants and places to stay. From exclusive design hotels, to cabins and intimate glass igloos, it's brimming with ideal spots to catch an unobstructed view of the Northern Lights from your bed.
Autumn is when the majestic light shows its best side, and double auroras can be seen with remarkable clarity. "Many people come here to experience the world-famous phenomena and the chance of seeing the lights is always high. Autumn is a truly remarkable time when 'ruska' – when the colour of the trees and the ground changes to a bed of red, yellow and brown – is in full swing. This is the perfect time for a hike in our mountains or to enjoy our exciting range of activities in amazing surroundings – rafting, fishing, SUP, downhill biking, adventure parks, berry picking, golf and much more is readily available," says Maija Palosaari, head of marketing at Visit Levi.
The newest addition to the vast hotel selection on offer to visitors is Design Hotel Levi, incorporating immaculate style and comfort. Meanwhile, there's no shortage of places to eat: after-ski pubs and clubs, ski cafés, Lappish restaurants and fine-dining spots mean that there's something for everyone.
As Levi gears up for the busy winter season, when skiers gather to enjoy the slopes, autumn is the perfect time to enjoy a peaceful vacation away and watch the seasons turn. In Levi, stunning nature, world-class adventures and delicious food awaits.
Web: www.levi.fi Instagram: @levilapland
Subscribe to Our Newsletter
Receive our monthly newsletter by email