Line Rønnest Ceramics: Beautiful, timeless and functional ceramics
Text: Heidi Kokborg | Photos © Line Rønnest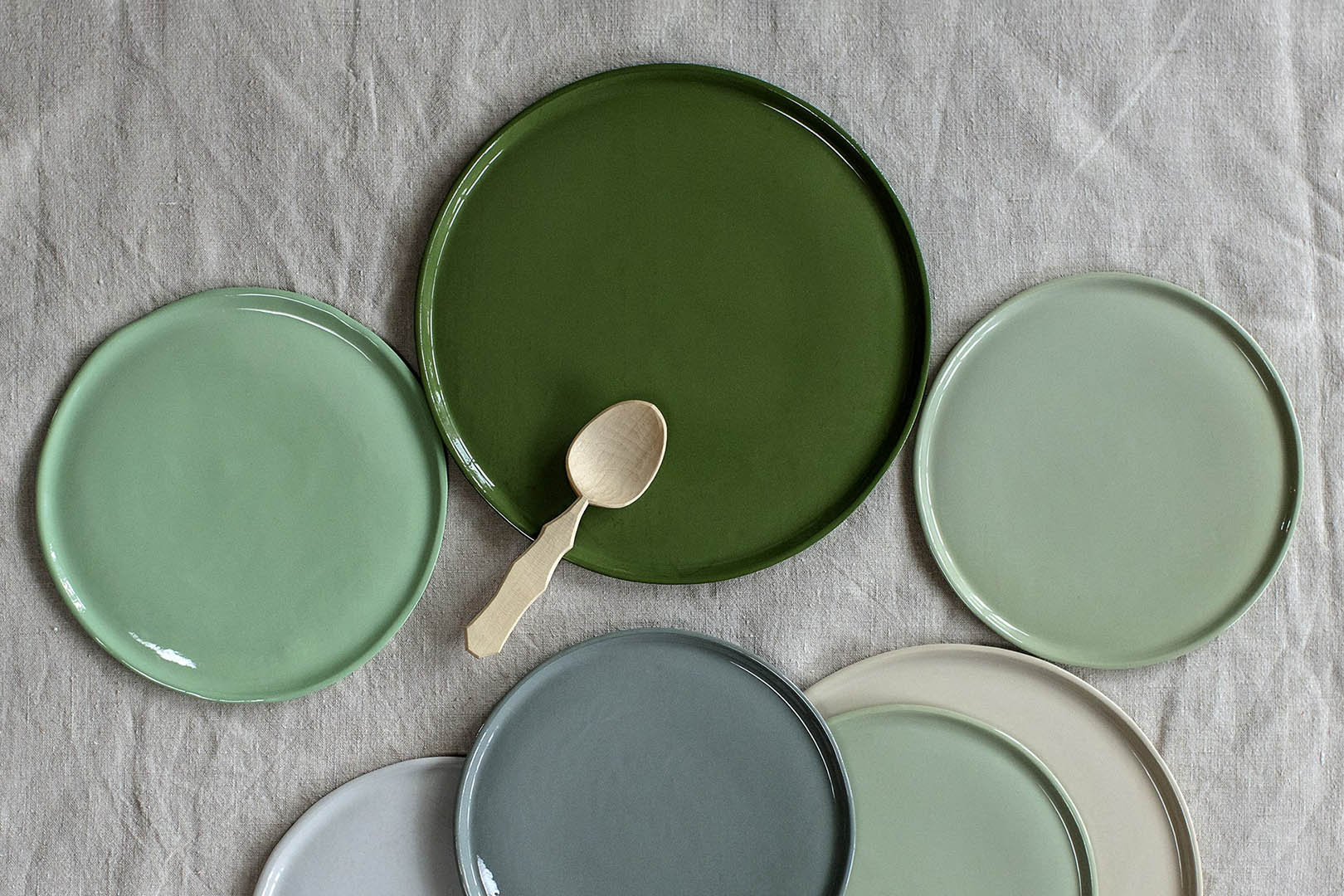 Line Rønnest has her own studio right by Frederiksberg Gardens in Copenhagen, where she creates and sells her ceramics and hosts workshops where you can make your own. Inspired by colours, food and interiors, she designs products that are functional: made to be used for years to come.
When Line Rønnest graduated from the School of Design in 2005, she founded her own business, Line Rønnest Ceramics. For the past eight years, she has had her own studio in one of the most idyllic parts of Copenhagen, by Frederiksberg Gardens.
"I create everything from cups and plates to bowls and egg cups. It is important that my ceramics are functional and can be used every day, and my hope is that people keep my products for a long time. My designs are timeless without being boring; I am inspired by furniture, all the colours in food and interiors magazines," says Rønnest.
If you have always dreamed of creating your own ceramics, you now have the chance at Line Rønnest Ceramics. She offers workshops for groups at her studio in Copenhagen, where you can make your own creations. "You can either use my moulds or design your own. I always colour the clay instead of the glaze, which people also learn how to do at my workshops," reveals Rønnest.
Rønnest has room for up to ten people. It is perfect for a bachelorette party, a family event, a children's birthday, a Christmas lunch – anything, really. You can buy Line Rønnest Ceramics products at her shop in Copenhagen, online from her web shop, in a few selected boutiques and, sometimes, at events such as FindersKeepers.

Web: www.lineroennest.dk and www.keramik-kursus.dk Facebook: Line Rønnest Ceramics Instagram: @lineroennest_ceramics
Subscribe to Our Newsletter
Receive our monthly newsletter by email