Liv Eiene: Ceramics inspired by the colours of the coast
By Alyssa Nilsen | Photos: Liv Eiene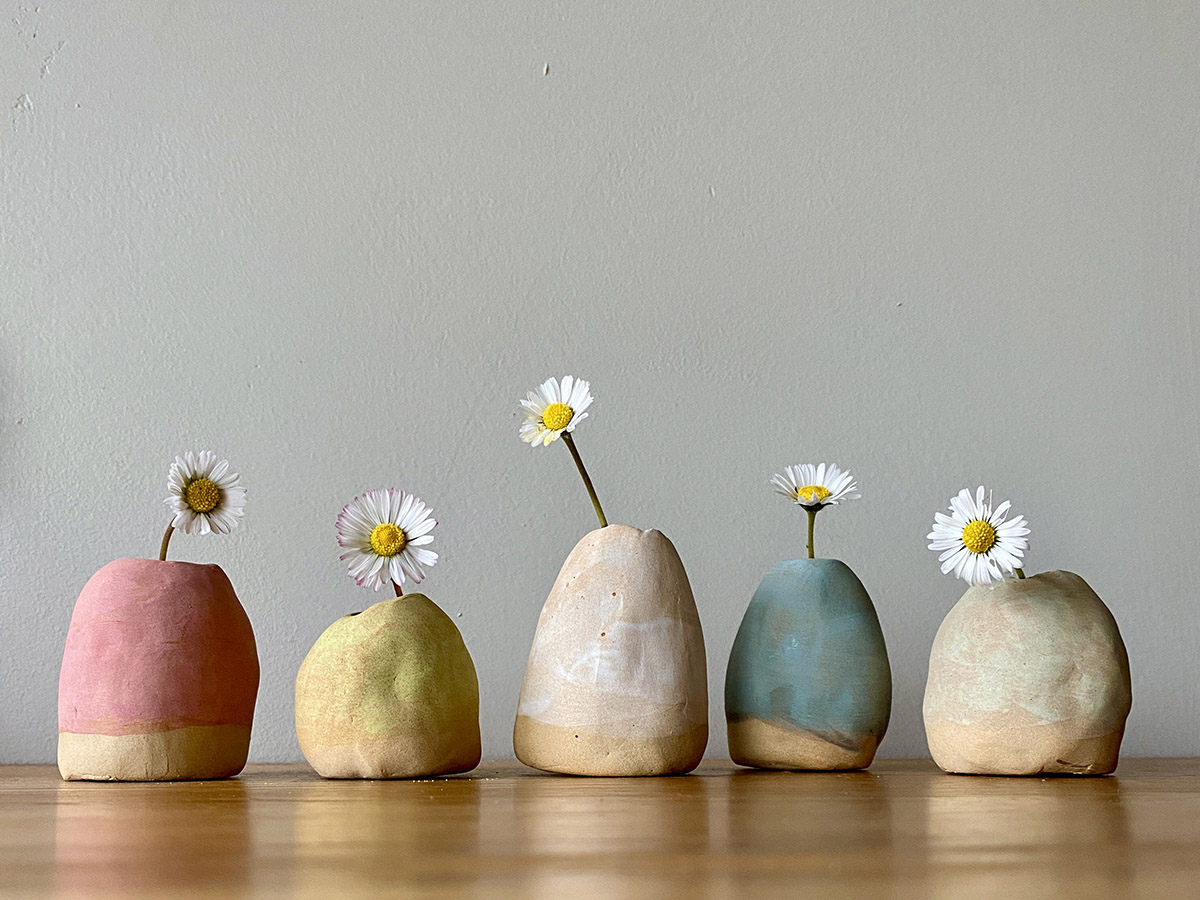 Organic shapes that feel pleasant in your hands and comforting to the eyes, colours that mirror the fjords, beaches and coastal landscapes of south-western Norway: the ceramic works of Liv Eiene reflect her love of nature, art and natural materials.
In her studio in the picturesque Norwegian town of Sandnes, south of Stavanger, artist Liv Eiene creates ceramic magic. Taking inspiration from her coastal surroundings, she shapes clay into mugs, vases, plates and pots. Eiene gives everyday items new and exciting shapes and colours. Each item is different. Each piece is beautifully unique.
With a background as a trained visual artist working in painting and digital drawing, Eiene made the decision to step into ceramics in 2020. "Now I use the glaze as paint," Eiene explains. "But rather than having a static piece of paper or canvas, I use clay – which is a much more organic material to work with."
Everything Eiene produces is hand-made, using only a rolling pin and ceramic tools. Each result is dictated by the material and the process rather than an attempt to create a uniform series.
"I'm not looking for perfection," she says, "I want individual pieces that feel good to hold in your hands and that are functional. One mug might be perfect for one set of hands, another might be perfect for somebody else."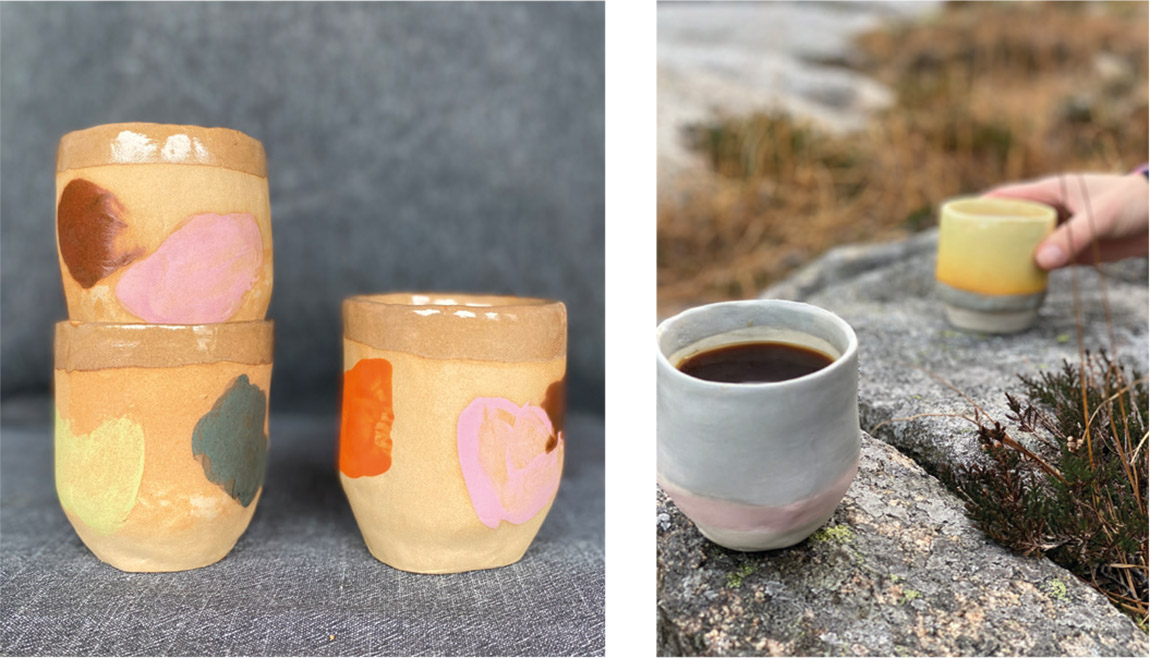 All mugs are dishwasher safe, retain the heat of hot drinks well, and are perfect for anything from coffee and tea to water and wine.
"A lot of customers claim coffee tastes better when drunk from these mugs," Eiene says. "I believe it's down to their organic shapes and textures. The mixture of shine and matte, the physical sensation of holding the mugs."
The whole range of products is available for purchase through Eiene's webshop. Once a month they are also available to purchase at her studio at Stasjon K in Sandnes, and she also sells them at various fairs around Norway. In September, she will be part of the Norwegian food, crafts and culture festival Ryfest in Hjelmeland.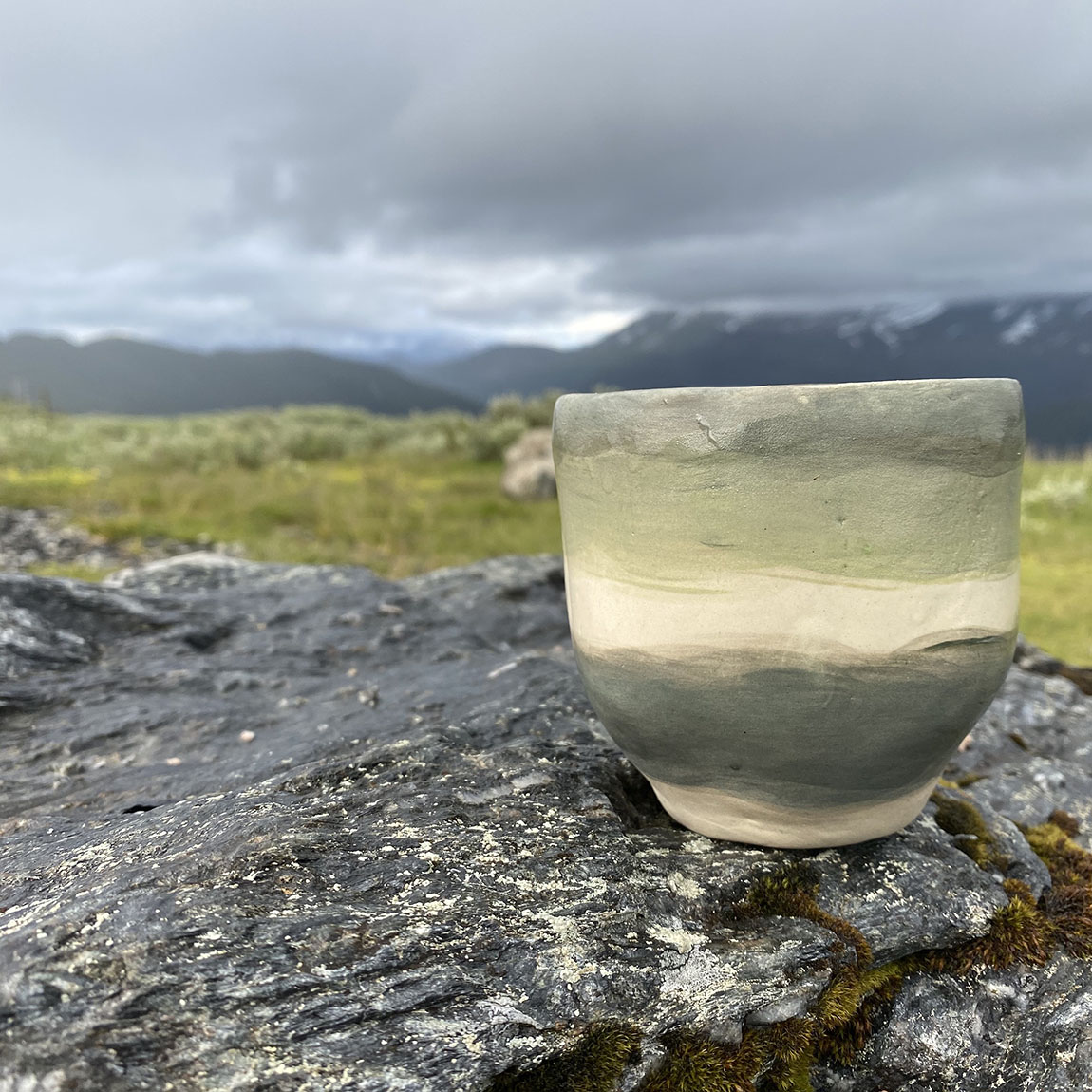 Web: www.livkeramikk.com Instagram: @liv.keramikk Pinterest: pin.it/2SGDzzw
Subscribe to Our Newsletter
Receive our monthly newsletter by email