Lorelou Desjardins: Oslo's French 'friluftsliv' convert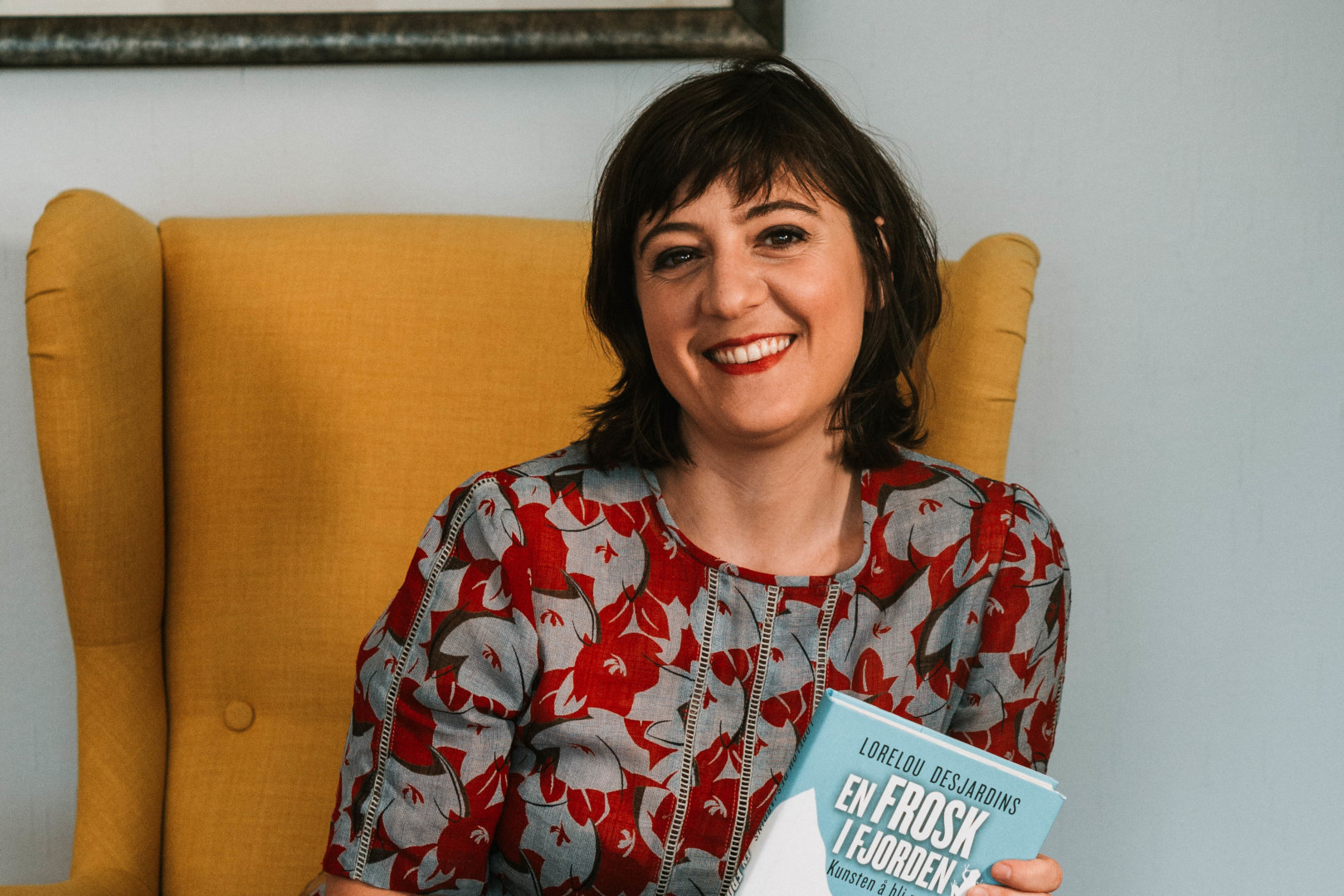 Writer, blogger, public speaker, lawyer – Lorelou Desjardins is surprised herself at how she reconciles all her projects. Working full-time for WWF on plastic pollution, her passion is writing. For six years now, she has been enthusing people with her thoughts on cultural differences, politics and languages. Raised in the south of France, the open-minded woman lived in seven different countries all around the world – before she chose Norway as home.
TEXT: HANNAH KROLLE | MAIN PHOTO: TORI LIND KJELLSTAD
When Scan Magazine meets Lorelou in Oslo, she has just finished an appointment with the Shanghai authorities. Next on her agenda: an interview about what is called 'friluftsliv'. A normal day in Lorelou's life.
The philosophy of being outdoors
"Friluftsliv is about a simple life in nature, without destroying or disturbing it," she explains. "The real enthusiasts are highly trained athletes, but it can be as simple as going on a hike in the forest with your family during the weekend, or going camping in the summer."
In recent years, friluftsliv has been the word on everyone's lips when discussing lifestyle in Norway. First mentioned by the Norwegian poet Henrik Ibsen in 1859, this idea of spending time outdoors to improve physical and mental health became popular when tourist organisations started using it to promote skiing and other nature experiences. Even legislation plays a part in encouraging outdoor pursuits, including the right to roam (known as 'allemansretten'), which allows everyone to use public and privately owned land for outdoor recreation, as set out in law in 1957.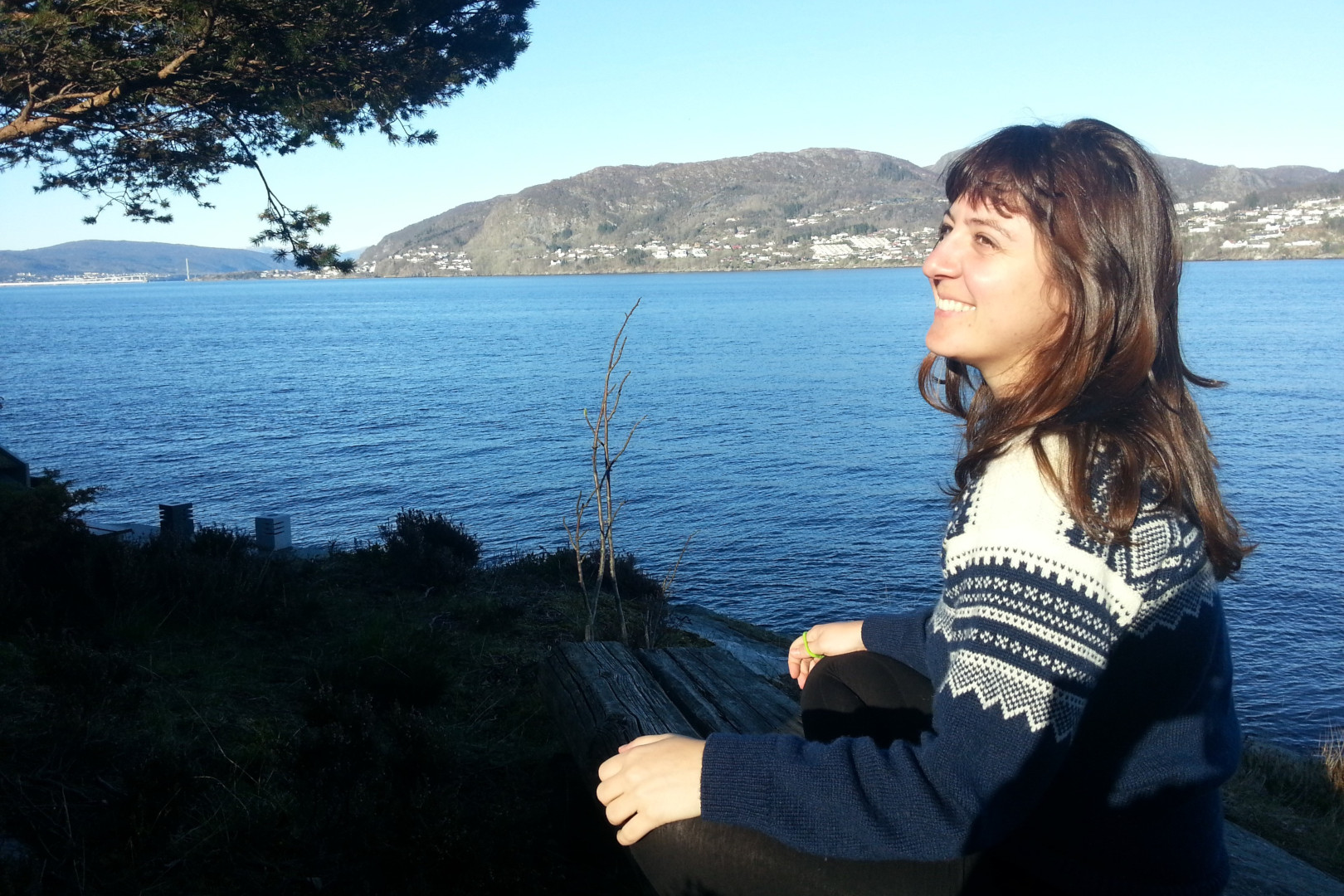 Lorelou Desjardins (in a Norwegian fjord). Photo © Lorelou Desjardnins
The youngest citizens are installed with the idea of embracing the outdoors, too, as many childcare facilities involve friluftsliv in their concept. It ranges from forest kindergardens to Arctic outdoor preschool concepts in which children spend time in the open air all year round, even at freezing temperatures. "While I was learning how to walk on the pavements in Paris, Norwegians were probably mastering their skiing techniques on some frozen lake in Norway," Lorelou says.
For Lorelou, friluftsliv was the reason to settle in Norway. "When I came here ten years ago, I was a workaholic city girl aged 25. If I had a few days off, I would probably have visited another capital city." In Norway, this lifestyle was greeted with a lack of comprehension. "To show how committed I was to my job, I used to stay very late in the office. It was a sunny day when my CEO told me to leave the office right away. That was incredible to me."
Finding balance in a busy life
At this point, the young urbanite didn't even like the countryside. "I felt a bit outside of this world," she admits. But after an accident, she took the decision to spend six month in nature on her own. "It was so quiet," she recalls. "I was sleeping in a cabin and picking berries. It helped me to calm down." Now, she would never go back to her old life. "I think I wouldn't survive in Paris and its craziness," she admits.
For Lorelou, it's not a question of accessibility, but of a structure in society. "In Norway, your social status is not defined by how many hours you work. It's accepted to have a private and family life that includes being in nature," she says. Now in her mid-30s, she manages to remain down-to-earth, despite regularly appearing on Norwegian television, radio and podcasts.
She uses 'we' when talking about Norwegians yet still describes herself as a foreigner. "I feel French when I speak my mind. French people are more direct, whereas many Norwegians shy away from conflict. I try to pace myself then," she explains. Studying the language and culture for ten years, she knows the Norwegian peculiarities fairly well. "Because I know their language, I can take the liberty to criticise. People like when I talk about them from a foreign perspective. It's a fine line though."
© Kine Hilmo Dybdalsbakk
As part of her analysis of Norwegian culture, she talks about midsummers too. "People have bonfires at the beach, drink beer and try to build the biggest fire," she smiles. "But at the same time, the festival can be mentally a little difficult. People know that we're approaching winter too. In Norway, we follow the seasons a lot; it's bittersweet."
Living with her partner and two children in Oslo, Lorelou enjoys life in her new home. Of course, she has a new project: the aim to publish A frog in the fjord in English. Honest and humorous, she understands how to make people laugh. "It's a story of someone who arrived in Norway without anything and had to survive for one year." Lorelou did – for ten years now.
afroginthefjord.com and lorelou.com
Subscribe to Our Newsletter
Receive our monthly newsletter by email