Lux Helsinki: Spectacular light art festival illuminates the darkest time of the year
By Julia Vihinen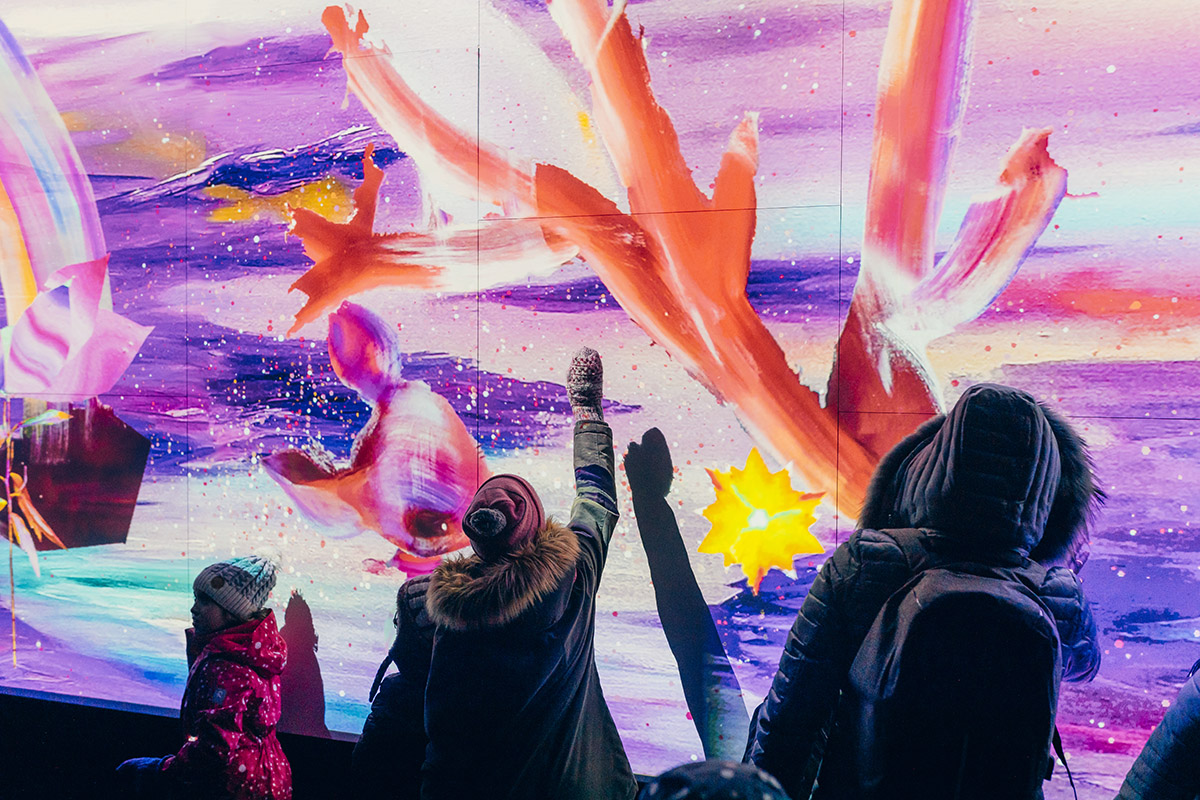 Each year in the heart of winter, the city of Helsinki transforms into a wonderland of light, capturing the attention of locals and tourists alike for five consecutive nights. Lux Helsinki, the highly anticipated annual light art festival is a celebration of creativity, innovation and illumination.
First organised in 2009, inspired by the Festival of Lights in Lyon, France, Lux Helsinki brings welcome light to the long, dark winters of the Finnish capital. The works of both local and international artists come together to create a magical atmosphere across the city.
Throughout Lux Helsinki, visitors can explore a curated trail of light installations scattered across the city's landmarks, courtyards, parks and public spaces. From the bustling city centre to hidden corners off the beaten path, each location and artwork offers new discoveries and fresh perspectives on the beauty and possibilities of light as well as the interplay of light and darkness. The massive, neoclassical facade of the Helsinki Cathedral, for example, is bathed in light art during each festival.
"You could say that Finland is a pioneer country in light art, and that is reflected in the high quality of the event," Lux Helsinki's artistic director and curator Juha Rouhikoski explains. "The darkness and extreme winter conditions bring their own special flavour to Lux Helsinki, combined with the multi-faceted canvas the city creates for the art installations."
Presenting a diverse range of light art and immersive installations that transcend cultural and linguistic barriers, the festival is visited by over half a million spectators each year. The free-of-charge, accessible event also fosters a sense of community, as locals, tourists and art enthusiasts of all ages take to the illuminated streets of Helsinki united by a shared appreciation of art and the urban environment.
"I hope visitors come to the event with a sense of adventure and open-mindedness as well as enough time on their hands. One should let themselves be carried away by the light of the artworks and let their imagination run wild," Rouhikoski advises. For the next Lux Helsinki, which will take place from 3-7 January 2024, the theme will combine science and art, he hints.
Web: www.luxhelsinki.fi Instagram: @luxhelsinki Facebook: luxhelsinki
Subscribe to Our Newsletter
Receive our monthly newsletter by email