Maiju Tirri: Northern roots combined with strong emotions
By Mari Koskinen | Photos: Courtesy of the artist
Maiju Tirri is an internationally acknowledged Finnish artist. Tirri's abstract art bursts with emotion and has found its way to the hearts of many art lovers all over Europe. Tirri finds her inspiration from nature and life, and is passionate to pass on harmony and goodness through her art.
Maiju Tirri's talent and many techniques have been seen in solo and group exhibitions in Finland and all over Europe. Her contemporary art pieces are held in private collections in Europe, the Middle East and the US. Besides painting, does graphic art, giclée reproductions, portraits and glass art.
Today, Tirri lives in Marbella, Spain, but her roots are in Finland. "My mother was an artist too," explains Tirri. "She always took me with her to art exhibitions – I must have seen more art by the age of five than some people ever will. I think this helped me to look at the world from another perspective."
Tirri often uses nature-like colours in her work. "My colour schemes come from experiencing life as it is. I feel that the calm and relaxing colours are in my DNA and in my roots in the Finnish nature. There, the colours vary so much from one season to the next – for example, when it changes from the intensive colours of autumn to snowy and frosty winter scenery with ice-covered lakes and pale skies," she continues. "But Spain has its fabulous colourful flowers and the Mediterranean Sea, which have influenced my work too. I love everything about the sea: the waves, the secrets beneath the surface, its turquoise colour and the soft sand."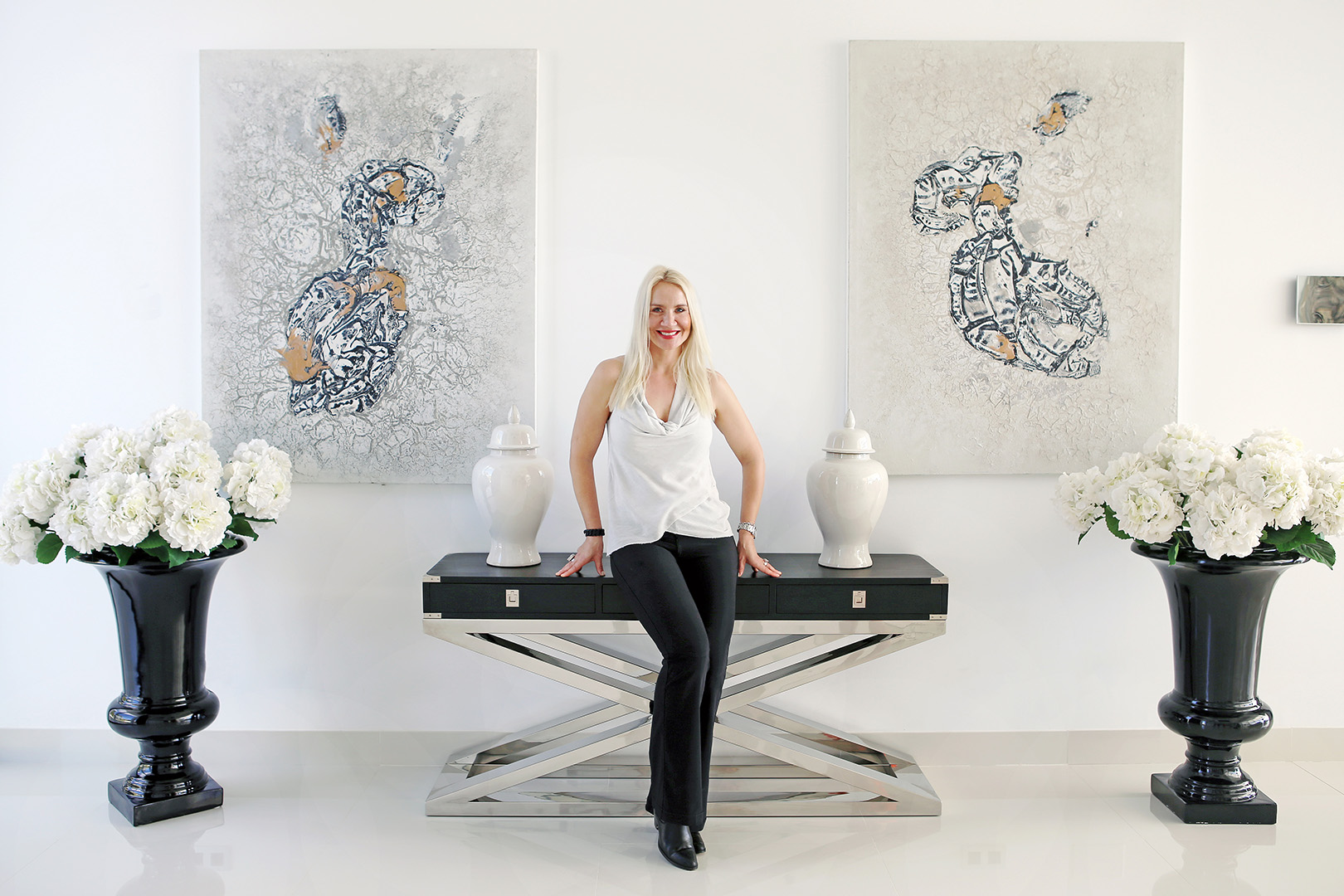 Touching others through art
In her art, Tirri aims for depth and also to convey harmony and goodness through her work. "My essential mission is to provide a powerful, positive experience through my art; it is not just a painting, but an experience. I feel that the piece is a good one when it touches not just me, but also the spectator."
In addition to nature, her inspiration comes from strong feelings – how she has experienced the moment. "Even if it's abstract art, there is still a story and an intention behind it. And then again, an artist can aim for something specific, but that is not necessarily what the spectator finds in it – the piece of art gets its final form in the spectator's mind," Tirri ponders. "A painting continues to live its own life and matures over time. There are new aspects to it when you see it again and again."
Tirri finds feedback from people to be a source of energy that keeps her going. "One of my favourite quotes is 'art enables us to find ourselves and lose ourselves at the same time', coined by Thomas Merton," she says. "I believe art does not have to provide answers; it's supposed to raise questions."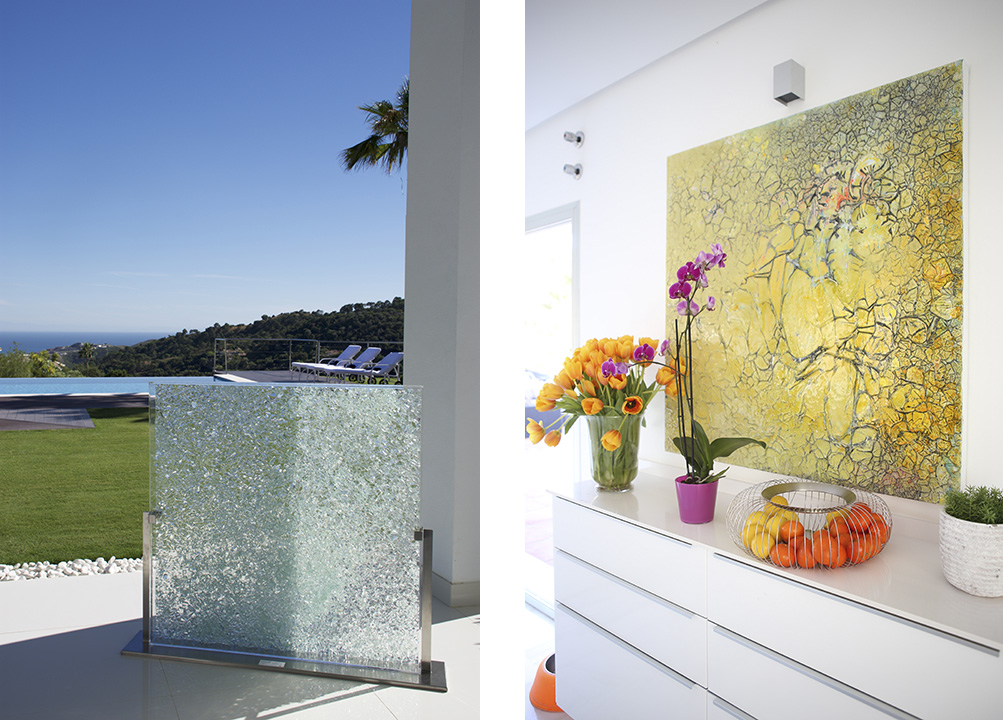 Art in many forms
Tirri's original paintings have a characteristic texture and structure that makes them three-dimensional. This, combined with her use of vivid colours, gives her art a rough but sensual look. During her career, Tirri has used other techniques, too. "I am passionate about creating something new and different. It makes me feel alive," she says.
"At the moment, I am very inspired by recycled glass – its transparent, ice-like texture and how light goes through it," she continues. Another technique is in her pop portraits, where she combines a photo with painting. "I was inspired by Andy Warhol's portraits and have created my own portraits series with a personal twist. I am inspired by people, and I want to visualise the model's persona and deepest essence."
Current exhibitions:
Exhibition at the Maiju Tirri contemporary art gallery at Magna Cafe Marbella, Nueva Andalucia, Marbella, Spain until 30th of September.
Coming: October at Kempinski Hotel Art Gallery, Estepona, Spain.
Tirri's latest achievement is the opening of a gallery under her name, Maiju Tirri Contemporary Art Gallery, in Magna Cafe, Marbella, Spain.
Tirri also held exhibition at Galleria Bronda, Helsinki June 2019. The exhibition is called Inspired by life and shows her vibrant, colourful paintings. "I feel that it is like a diary of my life," she says of the exhibition.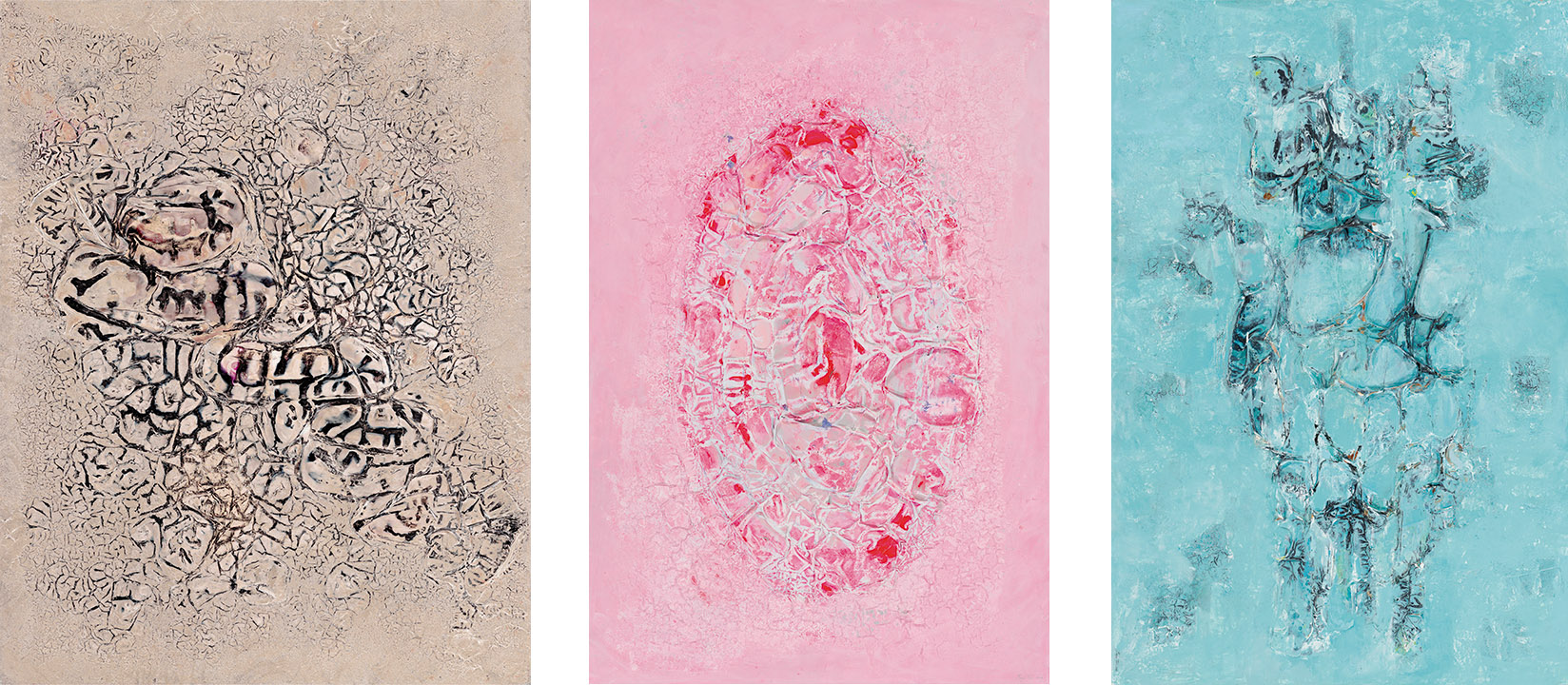 Web: www.maijutirri.com Facebook: maijutirriart Instagram: @maijutirriart Email: maiju.tirri@icloud.com
Subscribe to Our Newsletter
Receive our monthly newsletter by email