Malericentralen
Text: Josefine Older Steffensen | Photo © Malericentralen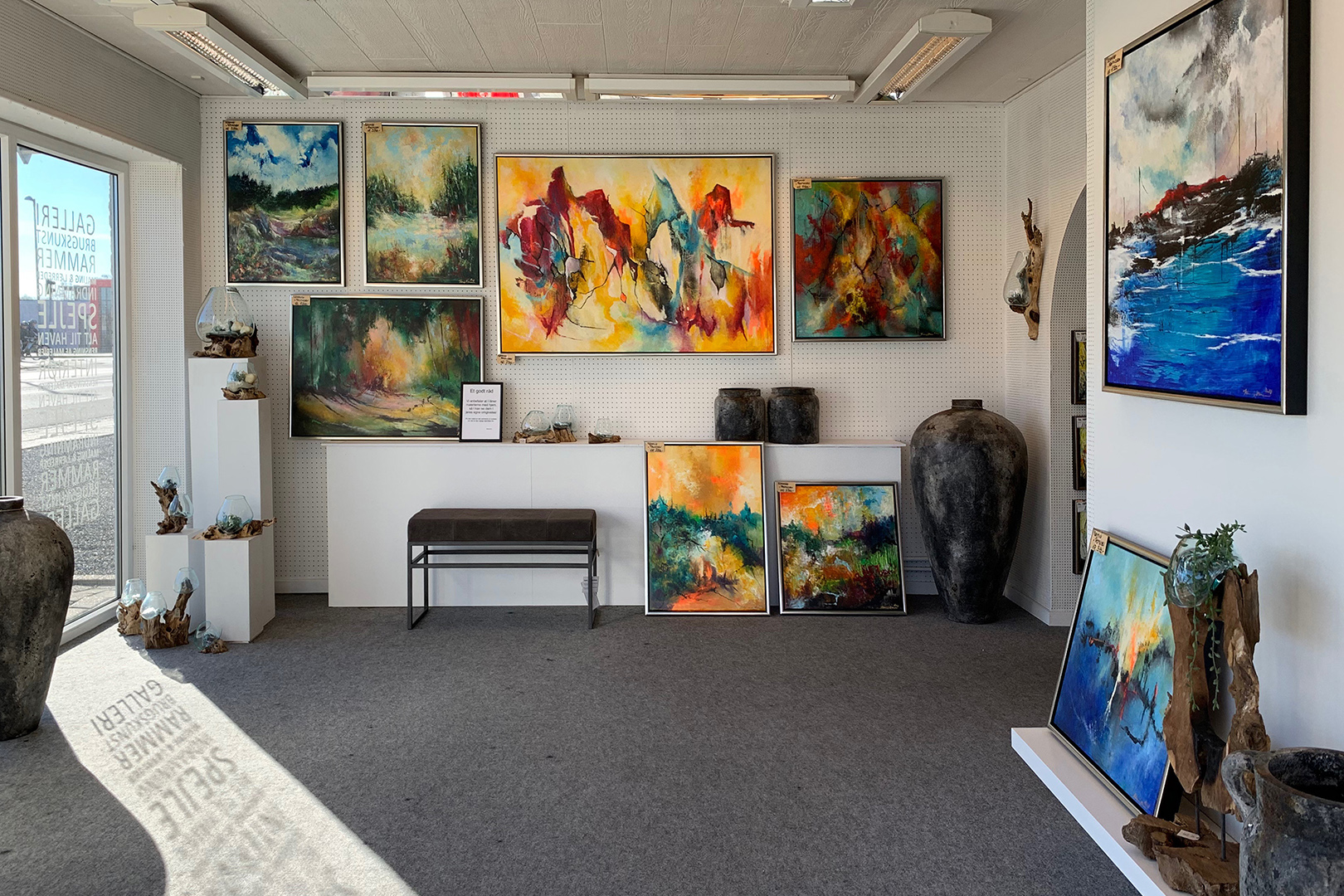 An art gallery to suit all tastes
w hen going out to find pieces of art for the home, it can often be difficult to find a good variety under one roof. The family-run Malericentralen in Denmark offers exactly this. Through many years of experience, they have gathered a wide range of paintings by current artists from Denmark and beyond. They even let people borrow the paintings to see whether they truly love them in their home.
Malericentralen was set up by Vang Frederiksen when, in the 1970s, he started buying and selling art from his garage. At the ripe age of eleven, his son, Jan, joined the business, having grown up watching his dad run it. Early on, Malericentralen outgrew the garage and moved to the centre of Snejbjerg, close to Herning, where it today occupies over 600 square metres.
"We have the works of a broad selection of artists on display here in all shapes and sizes. It's very rare for someone to leave the shop and not find anything they like," explains Jan. "We have direct contact with the artists and the pieces we have are all one-of-a-kind."
Try it at home
Malericentralen wants to make it easy for the customers, so every painting can be taken home for a week and tried out. "It's often a big decision to choose a painting, and although most of our customers do research online first, a painting can look different in different light and settings. That's why we offer our customers the option to take a painting and try it in their own home. If they like it, they keep it, and if not, they can always bring it back."
In addition to paintings, Malericentralen offers framing of both old and new paintings and also has decorative pieces for the home. The best place to start is the website, where they list all the paintings. If possible, a visit to the shop to see it in real life is always a good idea. Malericentralen delivers globally, so if you end up falling in love with one of the works, getting it back home will not be a problem.
Subscribe to Our Newsletter
Receive our monthly newsletter by email