MingarWalker: From furnace to flower vases
By Celina Tran | Photos: MIngarWalker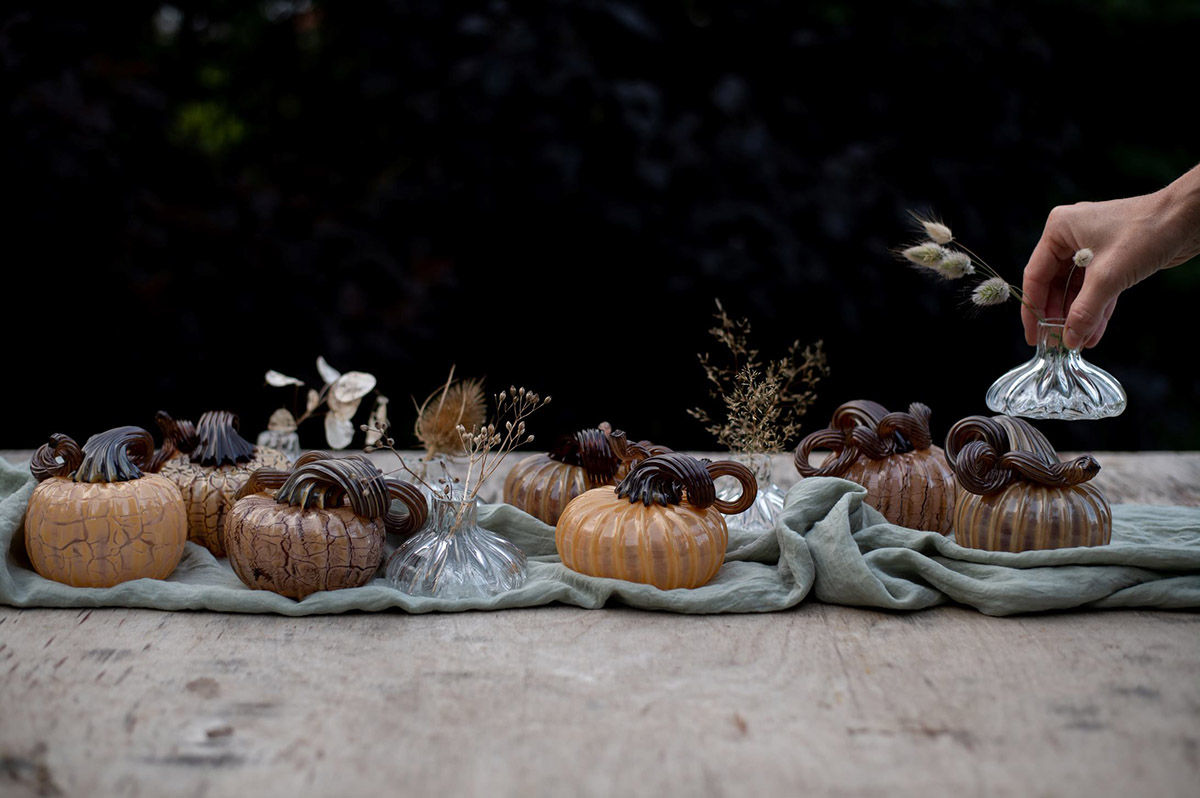 Tucked away in the region of Rogaland, Norway, a duo of artists is busy working with extremely high temperatures to shape the most special of materials: glass. Here at MingarWalker Glassblåseri, they seek to create functional elegance through the art of glassblowing.
Enter the studio of MingarWalker Glassblåseri and you're immediately greeted by vibrant colours, perfectly imperfect shapes, and an impressive heat bursting from the furnace. These are the markers of the ancient technique that is glass blowing – a perfect balance between art and science. The skill of a glass maker or blower is unique – requiring knowledge and focus, as well as a quick hand and great care.
"Glass is a magical material," says Line Mingar, one of the founders of the MingarWalker. "Most people know glass as something fragile and breakable, but when I work with it, it's 1,120 degrees, molten and soft like honey."
Most artists, whether they are painting a canvas or carving a face of marble, rely largely on the physical contact between themselves and the work. But a glassblower breathes life into their unique and beautiful art without touching it with bare hands until it is completed. At MingarWalker, visitors are invited to watch and participate in the glassmaking process to learn how the delicate pieces are formed, and to see how the artists put their entire soul into their work.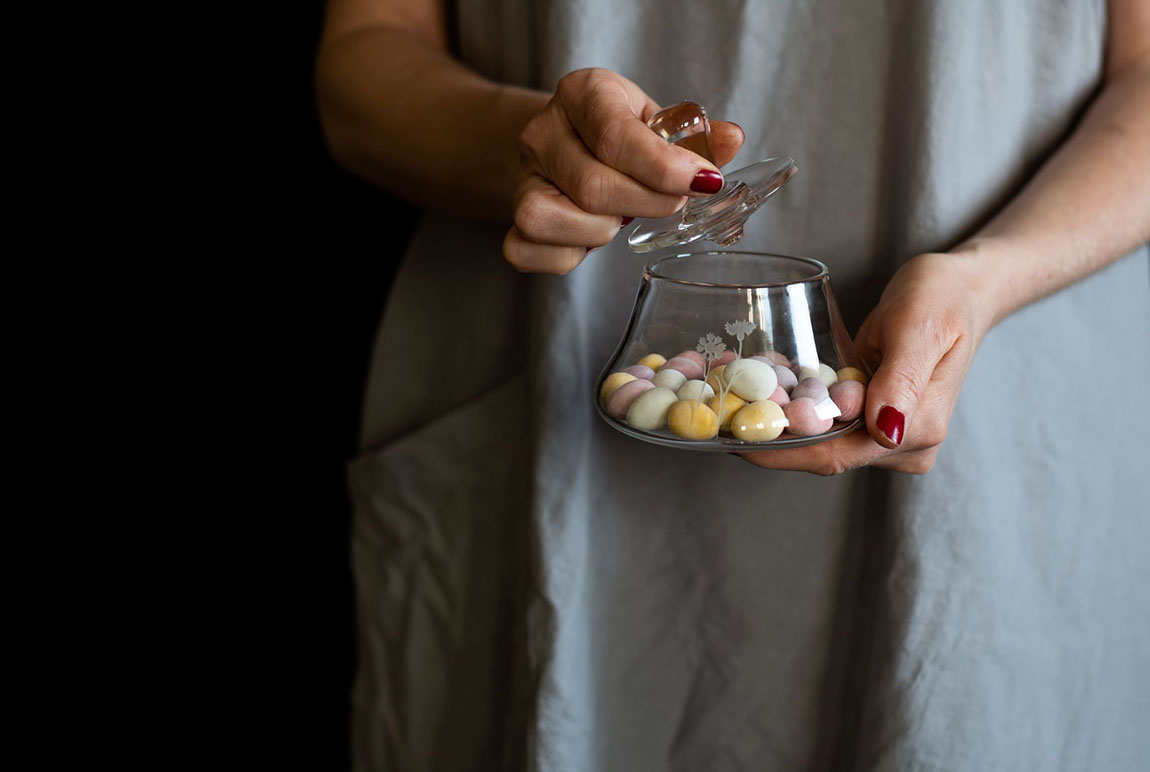 Handmade with love
Line Mingar met her husband Benjamin Walker by the furnace in 1999. The burning passion for glassblowing brought them together, and the duo has been creating glass products ever since. In 2001, they purchased a building that, at the time, had a pigsty in it, and converted it into today's MingarWalker shop and studio. While Line enjoys the rhythm and momentum of creating and finetuning the same pieces repeatedly, Benjamin prefers making a variety of pieces. The two opposites work both individually and together to produce the line of products for sale in the shop.
"The interesting thing about working with glass in the way we do is that nothing can be replicated," says Mingar. "Everything is made by hand. Thus, every product – even if it belongs to a line of similar products – is unique."
At MingarWalker, visitors are offered a vast range of experiences from making your own tumbler, glass pumpkin or Christmas baubles, to more in-depth introductory classes for those with a special interest in glassmaking. "The aim of the experiences is to give the visitors a chance to not only be a part of the process, but to also give life to their own creation. We hope this gives them a greater appreciation and connection with the products they bring home," says Mingar.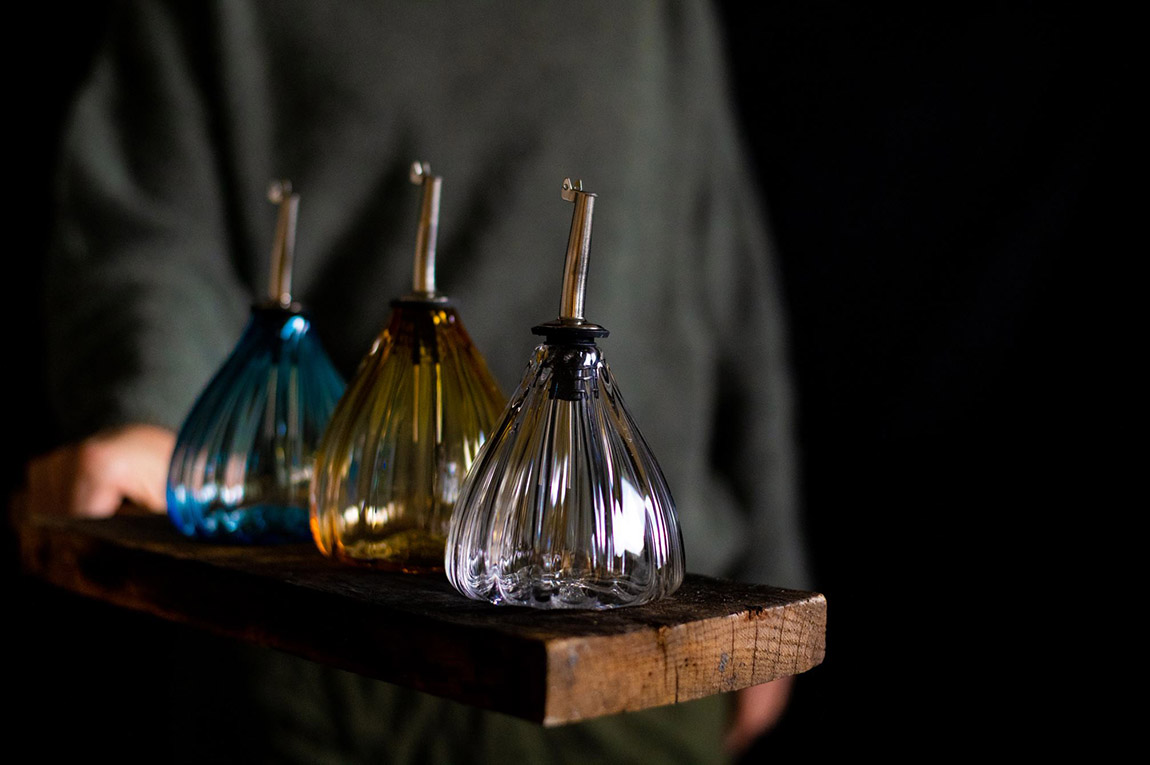 Quality, locality and personality
Mingar describes the process of designing and crafting glass at MingarWalker Glassblåseri as personal. "When we create a product, we always have its final owner and home in mind. We consider its functionality, how it looks and the hands that will handle it," she says.
Mingar and Walker hope that the fruits of their labour tell the story of their craft and journey when they pass from their hands to those of their customers. It's therefore important that every line, shape and colour is crafted carefully with intent and quality, ensuring that it will last.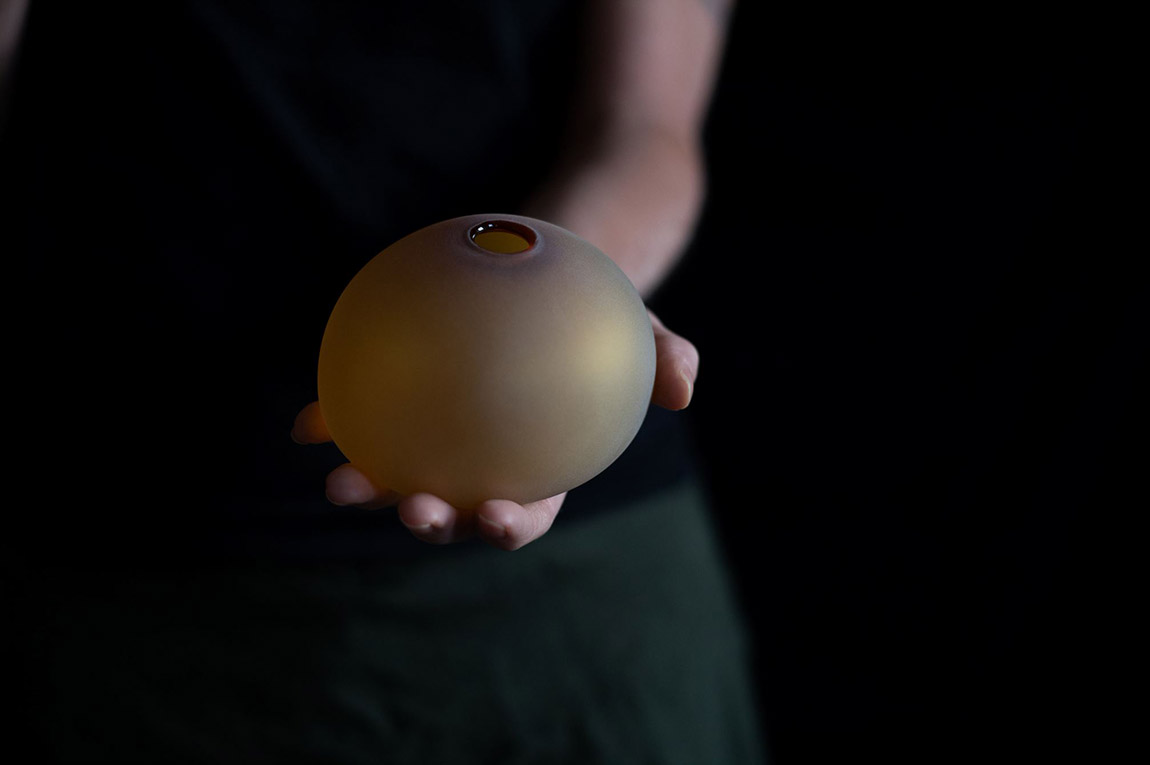 "It's a running joke here now that we want the quality of our products to survive Armageddon, only to be found by some future archaeologists," Mingar chuckles.
She says the family-run business takes pride in the high quality of its work, knowing that most returning customers come back out of interest in new or more products, and not due to broken or damaged goods.
Along with a great focus on the quality, functionality and elegance of the products, the small studio also emphasises locality and strives to limit over-production. They therefore make all their webshop purchases to order. "With how everything is nowadays, we think it's especially im portant that our customers know that our products are made from scratch here, in this studio. It hasn't travelled from some mass-production factory on the other side of the globe, but has in fact been crafted with love and personality by local hands."
At the end of the day, MingarWalker Glassblåseri's local nature creates a connection between artist and customer, and instils a love for ordinary objects that are often overlooked.
Web: www.mingarwalker.no Instagram: @mingarwalker_glassblaseri Facebook: MingarWalker Glassblåseri
Subscribe to Our Newsletter
Receive our monthly newsletter by email