Molsart: The invention of innovative art
By Alyssa Nilsen | Photos: Bærum Photo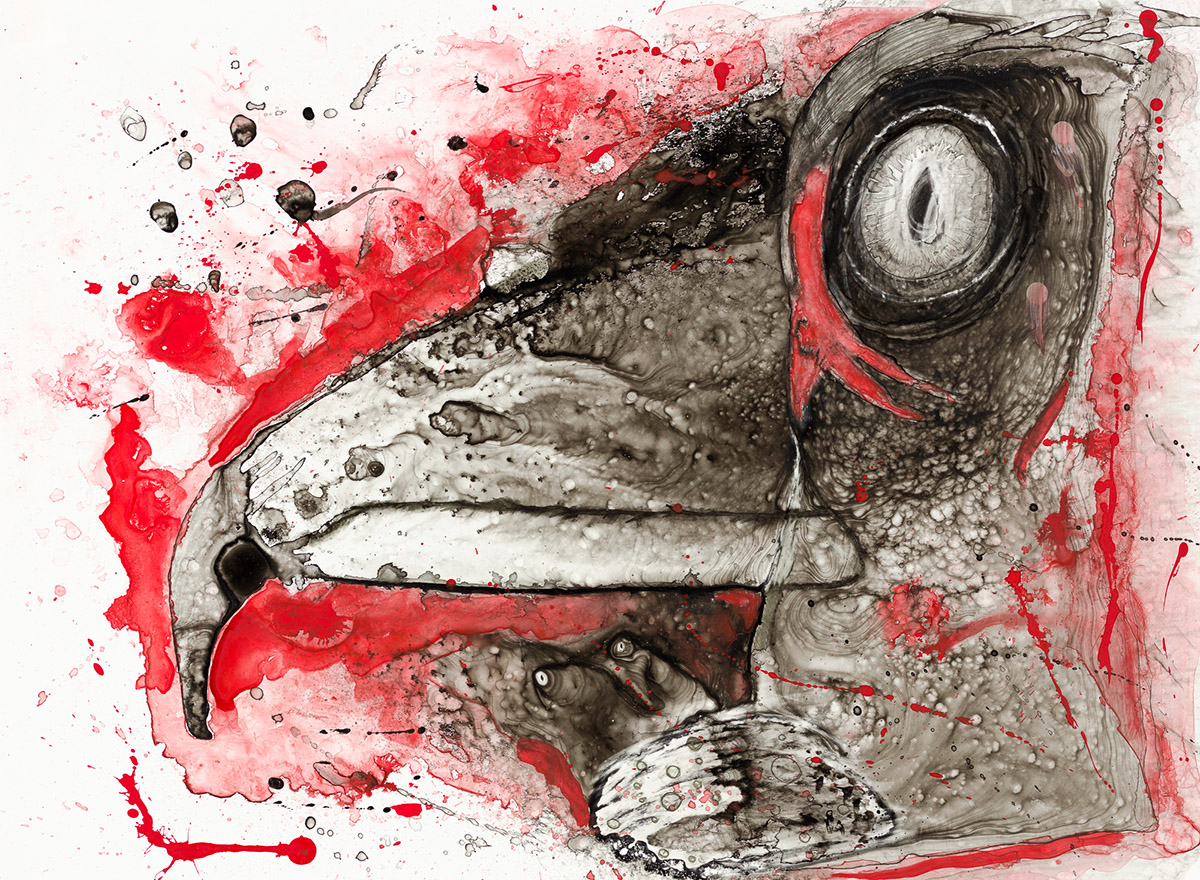 Most visual artists use well-known techniques to create their pieces, whether it is through painting, photography or other types of design and processes. You learn from what is already in existence and let it inspire you to develop it further. But every once in a while, something new comes along – a brand-new technique that few, if any, have previously thought of.
This is the case with visual artist Martin Olsen, known under the alias Molsart. Self-taught, Olsen has spent years creating art within various genres, styles and techniques. In 2018, however, he discovered and developed a brand-new way of achieving the particular look and finish he wanted.
"I was trying to replicate a technique I'd seen somebody else do," Olsen explains. "I couldn't make it work, so I just left it overnight. The next morning I realised that I was onto something completely new and different."
Discovering he could use a specific method involving ink, water and a particular type of imported paper, Olsen manipulated the elements through dehydration and rehydration throughout the process, leaving the result intriguingly abstract and unlike anything he'd ever seen before.
Having previously worked with graphic prints, pop art and other more traditional forms of graphic design, this was a step in a brand-new direction for Olsen.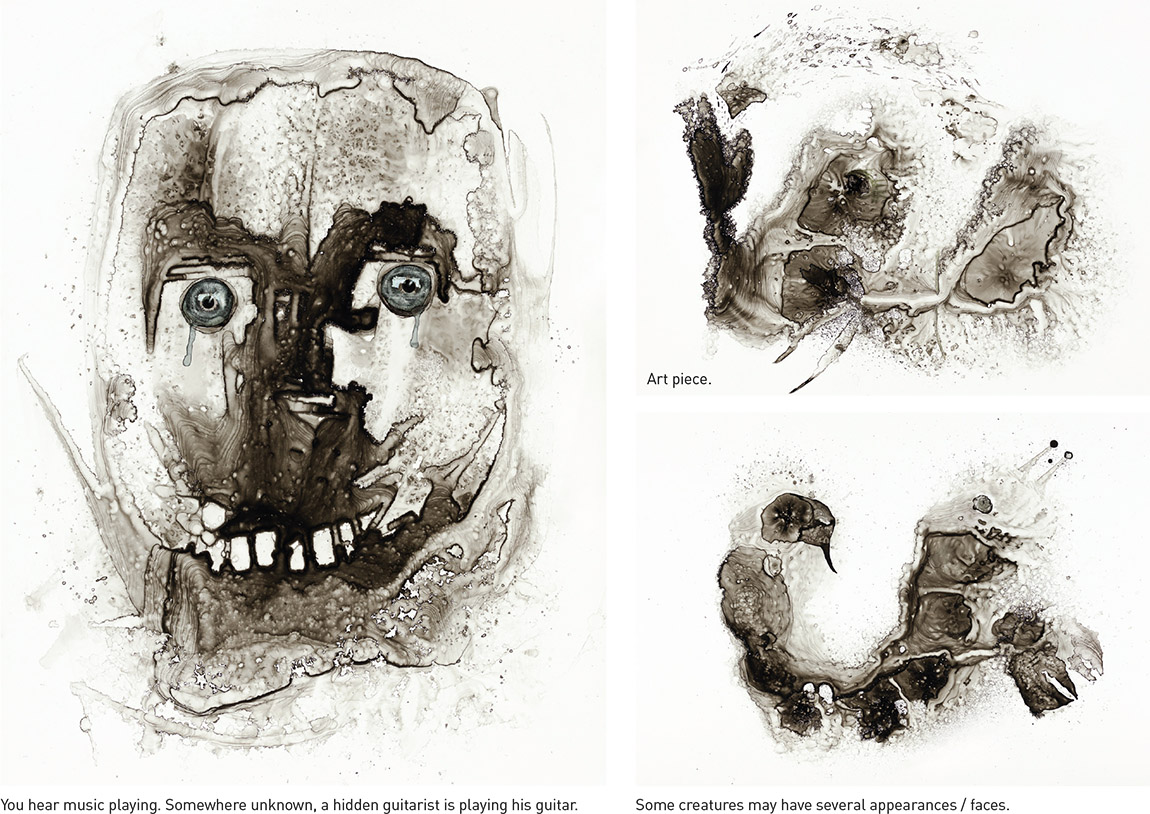 Turning a hobby into a career
"I've always had a dream of creating something from scratch – something that, when you look at it, you instantly know was created by me. This is that something," he says.
"I never trained or studied this," Olsen continues. "I always just worked on and tested things and played around with art at home as a hobby. But now that I've cracked the code and developed my own distinct expression, it changes everything."
Olsen had always dreamed of being a full-time artist, and his discovery of a new technique and resulting visual experience might just have been the key to standing out amongst millions of visual artists.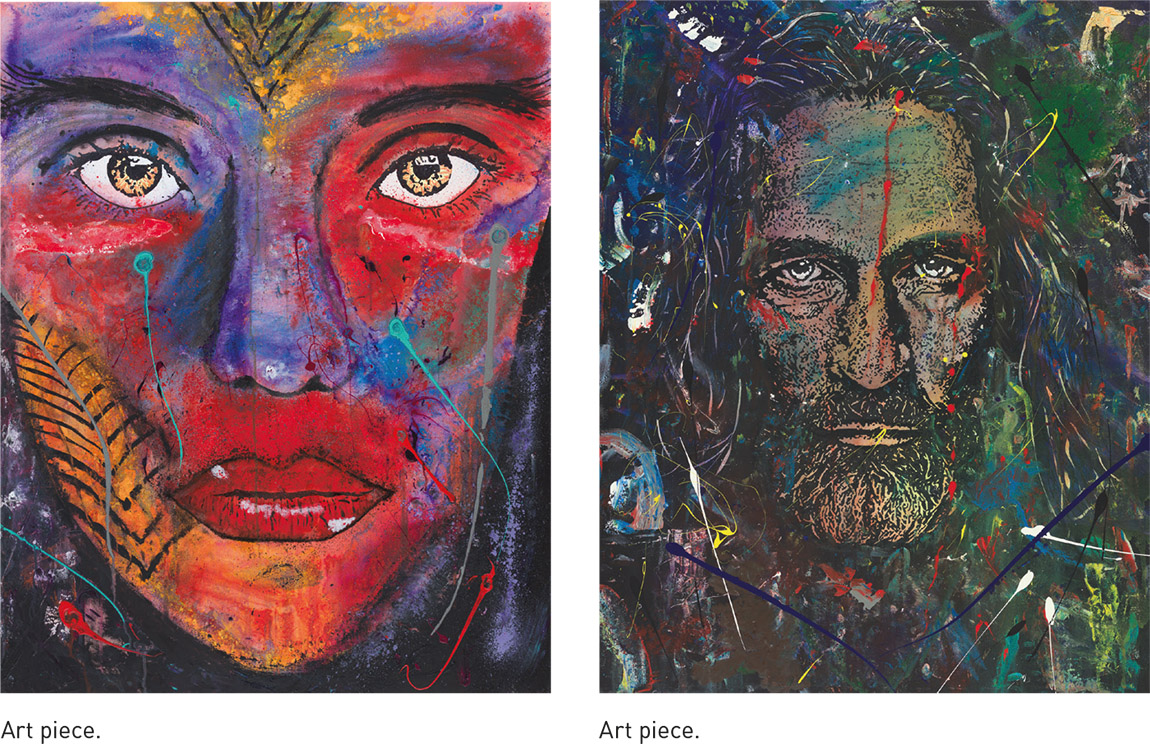 Explaining the art and the genre of Olsen's technique and work is near impossible. Even though the process follows the same steps each time, the result is always different, making each piece unique and one-of-a-kind. Each piece takes days to complete, both the initial steps and the correction to it that follows, adding and reshaping until it becomes something recognisable – or not at all.
Some pieces are almost amphibic in nature. Some resemble human figures, and some are too abstract to really comprehend or wrap your head around. It is art that makes you react, that makes you feel, think and wonder – that challenges and bends the rules of what you thought you knew.
Currently, the project occupies Olsen's own home, much to the enjoyment of Olsen's five-year-old daughter, who sometimes likes to get involved in the process, whether initially invited or not, adding her own little touches to the finishing result.
The pandemic impact on art
Though relatively new within the gallery scene, Molsart has already had a couple of exhibitions in Norway displaying his art. And even though the Covid-19 pandemic slowed down the process of exhibitions and the gathering of people over the past couple of years, Olsen hopes to put up a new exhibition towards the end of summer 2022, featuring pieces using both his own unique technique and also the more traditional art techniques and directions.
"That's the one good thing about all the downtime," Olsen says, "plenty of time to create new art."
The next Molsart exhibition will be at: M35 Collective Olav Selvaag plass 4 Tjuvholmen, Oslo 25 Aug to 1 Sep Web: www.molsart.no Facebook: molsart.no Instagram: @mols.art Mail: martin@molsart.no Molsart offers the following services for organisations and companies: Art in the workplace helps create harmony and can be a positive contribution to the psychosocial working environment as well as for visitors. Molsart offers art for the workplace and dissemination of art to companies as well as the decoration of buildings and office spaces. The offer includes a non-binding inspection to find the pieces that fit a company and its premises. Molsart also offers practical help in the process of purchasing, and the pieces are delivered free of charge. Art as gifts to employees: Molsart offers art in various sizes, expressions and price ranges from the portfolio, and with his particular technique, they make unique gifts for employees. Thanks to a network of skilled partners, Molsart has the option of coordinating delivery and hanging of the pieces simultaneously. Typically, the hanging of art comes at an extra cost. Molsart delivers professional high-quality framing of artwork according to the clients' wishes.
Subscribe to Our Newsletter
Receive our monthly newsletter by email