Morten Juvet: Artist Morten Juvet on marrying music with visual art
By Hanna Margrethe Enger | Photos: Tomas Moss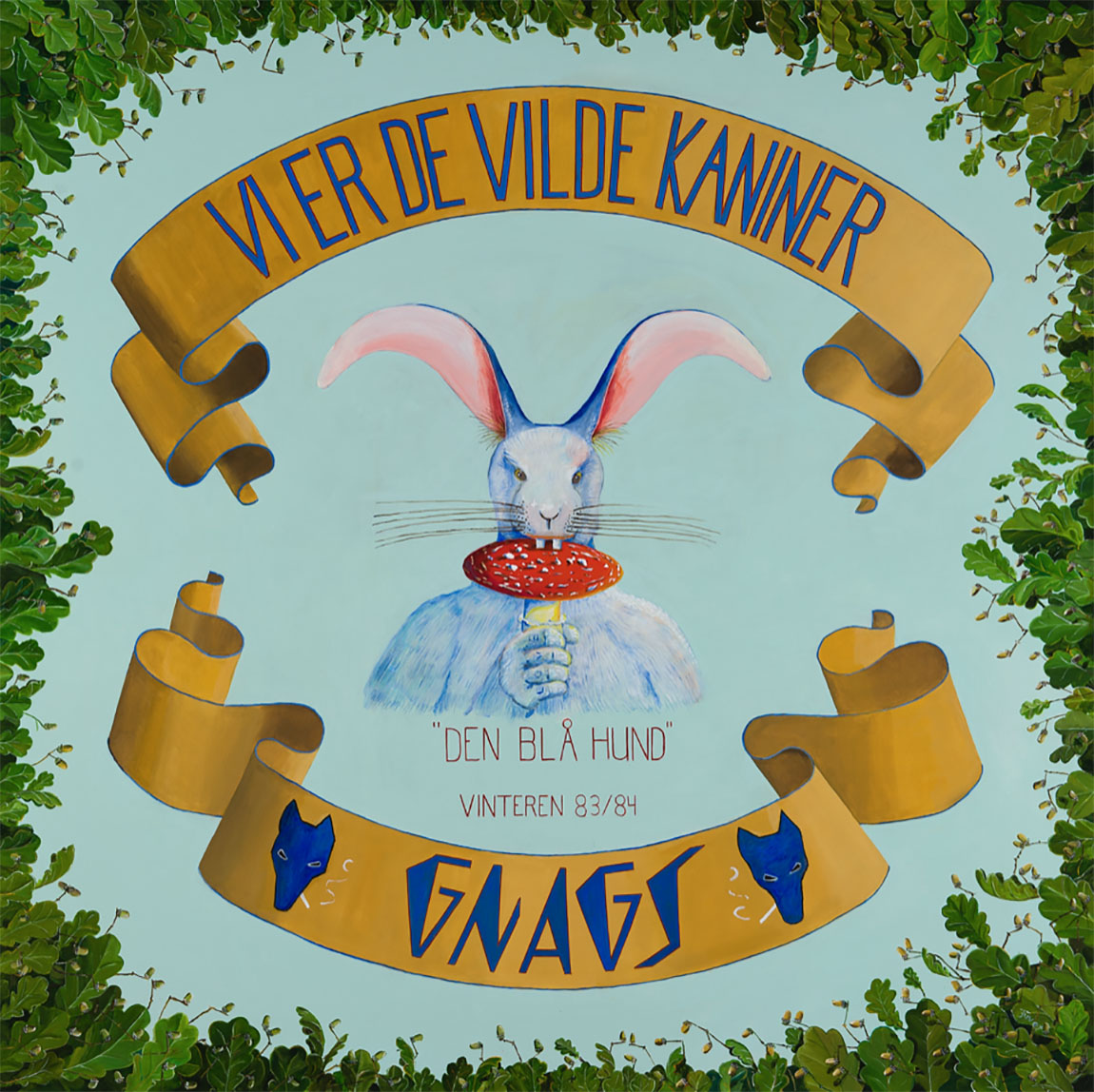 There has always been a strong connection between music and visual art. Often, they inspire each other. The visual artist Morten Juvet's latest project, Cover, is directly inspired by music and… rabbits.
Music and art have always been a big part of Juvet's life. When he was young, he would listen to records on the gramophone, sometimes outside, much to his neighbour's annoyance. The neighbour did not quite appreciate Juvet's taste in music.
Juvet has always had a passion for art. His mediums are painting, drawing and graphic art, but he has also created installations and sculptures. He is recognised nationally in Norway, where he has studied at art schools in Oslo, Bergen and Trondheim. Having debuted with a solo exhibition in Holmestrand in 1972, his career spans an impressive 50 years.
His work has been exhibited in Oslo at Høstutstillingen's The Autumn Exhibition 13 times, the first being in 1974. The prestigious exhibition has showcased contemporary art for over a century, including that of some of Norway's biggest artists such as Edvard Munch.
A strange coincidence
Juvet found inspiration for "the painting project" Cover by going through his record collection and noticing a few songs about rabbits. "I found Pink Floyd, Jefferson Airplane, Elvis and the Swedish singer from the 1930s, Edvard Persson, who sang about a little white rabbit," says Juvet. "I saw the four records in context and thought it was odd." After the initial four rabbit songs, Juvet started looking for more songs mentioning rabbits. It turned out that a surprising amount of pop and rock songs mention rabbits.
Finding a rabbit song is a bit like prospecting for gold – sifting through ordinary rocks and suddenly spotting a golden nugget. A rabbit will show up when you least expect it. Juvet uses songs in both English and Norwegian, from the last 50 years.
After ten years, Cover now consists of 60 paintings – one for each song. They all share a common form, inspired by trade union banners. They're square, just like a record cover, but larger at 150 cm by 150 cm.
All the paintings include a rabbit quote, the band name, one or more rabbits, oak leaves and fly agaric – the poisonous red and white toadstool. The paintings may seem simple at first glance, but they have several layers. "The oak leaves symbolise eternity and the toadstool represents escapism and intoxication," Juvet explains.
Cover on tour
Juvet has worked on Cover for ten years, and in that time has exhibited it in Norway and abroad. His biggest showing so far was in Silkeborg, Denmark, where 45 of the works were on display at KunstCentret Silkeborg Bad. The exhibition was on for almost four months from 2020 to 2021.
In 2018, 19 works from Cover were part of a project at Norway's Drammen Museum, curated by museum director Åsmund Thorkildsen. For over six months, Juvet's paintings were displayed alongside the museum's permanent exhibition – a large collection from Nøstentangen glassworks of industrial art comprising glass, crystal, Baroque silver and painted wallpaper from the second half of the 18th century. The exhibition, in the Nøstetangen Room, looked at similarities between the old and the new.
At one with nature
Juvet lives on a farm in Holmestrand. For a long time, he ran the farm alongside his career as an artist. In all his work, nature is an important inspiration, just as rock music has inspired Cover. While his paintings have graced the walls of city museums, he feels they deserve to be close to nature. In 2020, Juvet exhibited paintings, graphics and sculptures at the art gallery in the Norwegian forest museum in Elverum. Here, his art had found the perfect location, on the bank of the river Glomma, and with the forest just minutes away.
Web: www.mortenjuvet.no
Subscribe to Our Newsletter
Receive our monthly newsletter by email