MSM Norge: New horizons for Norwegian food supplements
By Eva-Kristin U. Pedersen | Photos: Stine Østby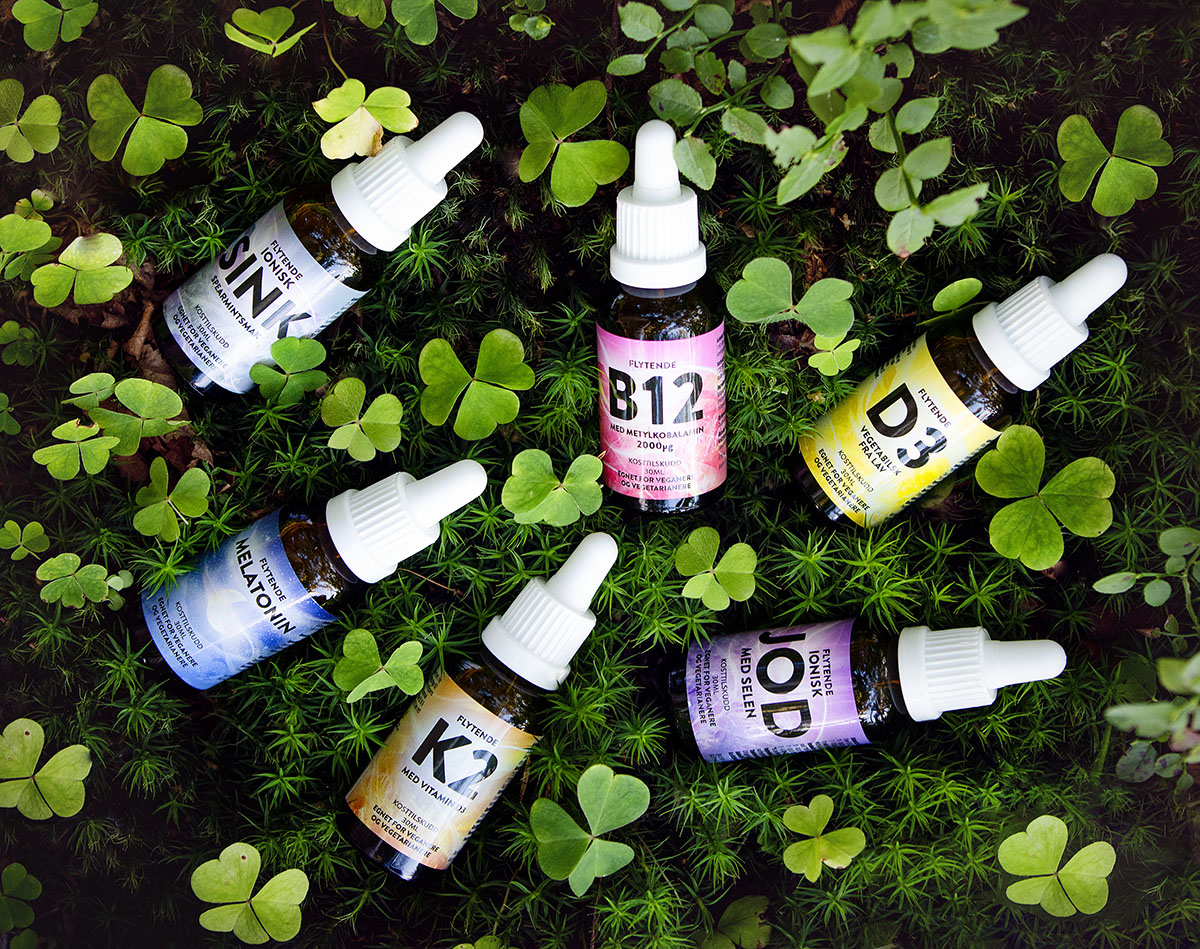 Food supplements have always been a difficult area to work within in Norway. Because of the need to safeguard consumers, the rules and regulations regarding what can be classified as supplements and what is considered medicine are very strict – and the same is true for how much of active ingredients producers are allowed to include in their goods.
Because regulations have traditionally been much stricter in Norway than in many other places, many consumers prefer to order their food supplements online rather than buying more expensive Norway-produced goods. That's been the case despite online commerce being much less safe for consumers than the Norwegian home market.
Strict regulations had opposite effect
"The effect of the Norwegian policy was often the opposite of what was intended," reflects Monica Tomassen, one of the two people running MSM Norge. "Strict regulations are intended to guarantee the safety of consumers, but isn't it less safe to order a product from abroad, which you don't necessarily know that much about, than to buy a supplement you know is safe in a shop here in Norway?"
Fuelled by a desire to change Norwegian food supplement regulations, Tomassen and her husband Marius Blomstervik started MSM Norge in 2014. Both are experienced in the field of health food consultation and Blomstervik also has several years' experience from the health food business.
In his previous positions, Blomstervik managed to change the classification of common food supplements such as goji berries, AFA-seaweed and American ginseng from medicine with stringent restrictions on sales, to food supplements that can be sold in health food shops.
Bureaucratic challenges
Building on that experience, MSM Norge has, since 2014, been working both to change Norwegian regulations and to develop new products in order to offer Norwegian consumers a safer and better choice of food supplements. The result is a range of new food supplements that were previously either not allowed in Norway or classified as medicine.
All MSM Norge's products are suitable for vegans and are produced at a local factory in Drøbak, where the company is based. It's not been easy for Tomassen and Blomstervik to get where they are today, however. Tomassen explains that working with Norwegian bureaucracy can be a real challenge. "It really takes time to bring about change. Sometimes our contacts in the administration don't answer or they fail to respect their own time frames. Things really take time, and that can be very stressful and difficult for small companies like ours," she stresses.
And yet, Tomassen and Blomstervik's dedication has brought about results. Not only has the company contributed to raising the levels of vitamins D, C and B12 allowed in Norwegian supplements; they have also obtained a change in classification for a number of products that were previously labelled as medicine. These include MSM, a sulphur supplement; Maca, which is a Peruvian root often characterised as a superfood with strong vitalising effects; ashwagandha, an Indian plant with significant anti-stress features; and melatonin.
Liquid melatonin is paving the way for new products
The latter two quickly became the young company's best-selling products. In particular the melatonin filled an obvious need on the Norwegian market, not least because MSM Norge developed a liquid version.
"Liquid melatonin is absorbed much more quickly than capsules and tablets; it starts to have an effect after only ten minutes as the absorption happens directly in the mouth," explains Tomassen. "Many people struggle with poor-quality sleep and stress, and we've received a lot of feedback from clients who say that our products are really helping them."
Liquid melatonin has experienced exponential market growth since it was first launched in 2019, and as such it has strongly contributed to the company's growth too, not least since many clients prefer the liquid version to the more traditional tablets. In 2020/21, MSM's liquid melatonin was awarded Product of the Year by Norwegian healthcare shops, while MSM Norge was dubbed Vendor of the Year by the same chains.
Tomassen explains that she is proud of what they have achieved so far, not least because of the feedback from clients. "Our end goal is to help Norwegian consumers improve their health," she says.
The success has given the entrepreneurial couple an appetite for more, in particular in terms of new liquid supplements. "We are planning to expand on our range of liquid food supplements in the future," Tomassen concludes.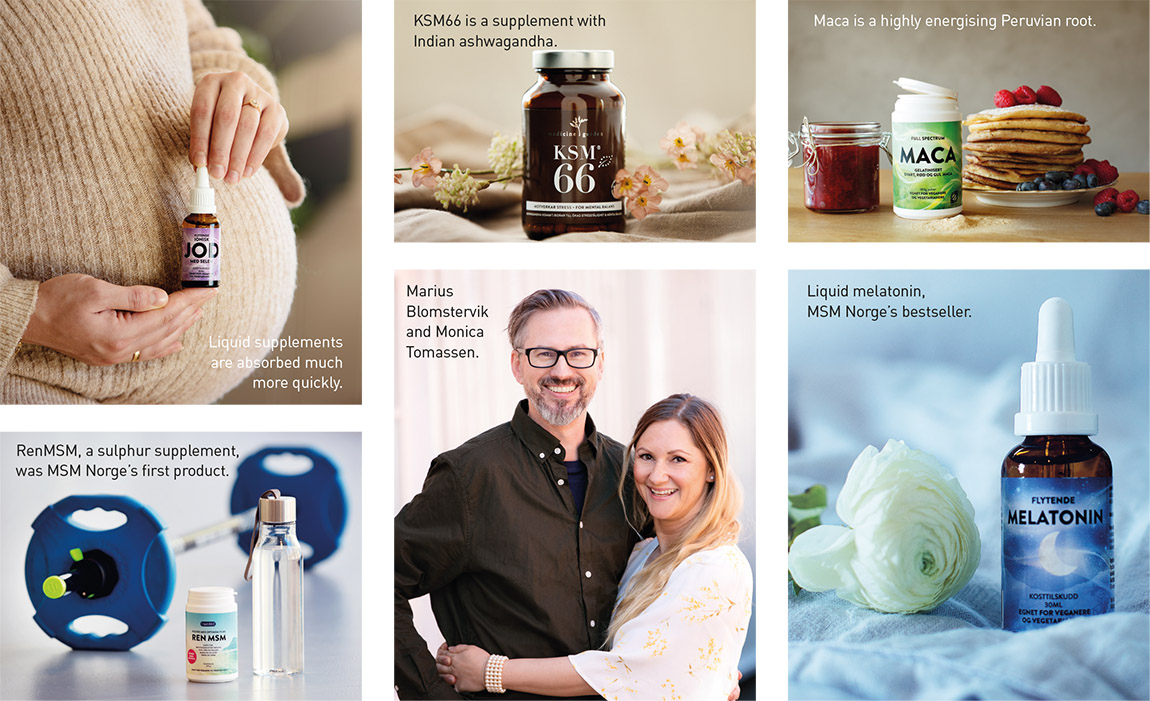 MSM Norge supplies all major health food chains in Norway, in addition to running their own web shop. Web: renmsm.no Facebook: MSM Norge Instagram: @renmsm
Subscribe to Our Newsletter
Receive our monthly newsletter by email