Nicoccino: A superior nicotine solution
By Hanna Andersson | Photos: Nicoccino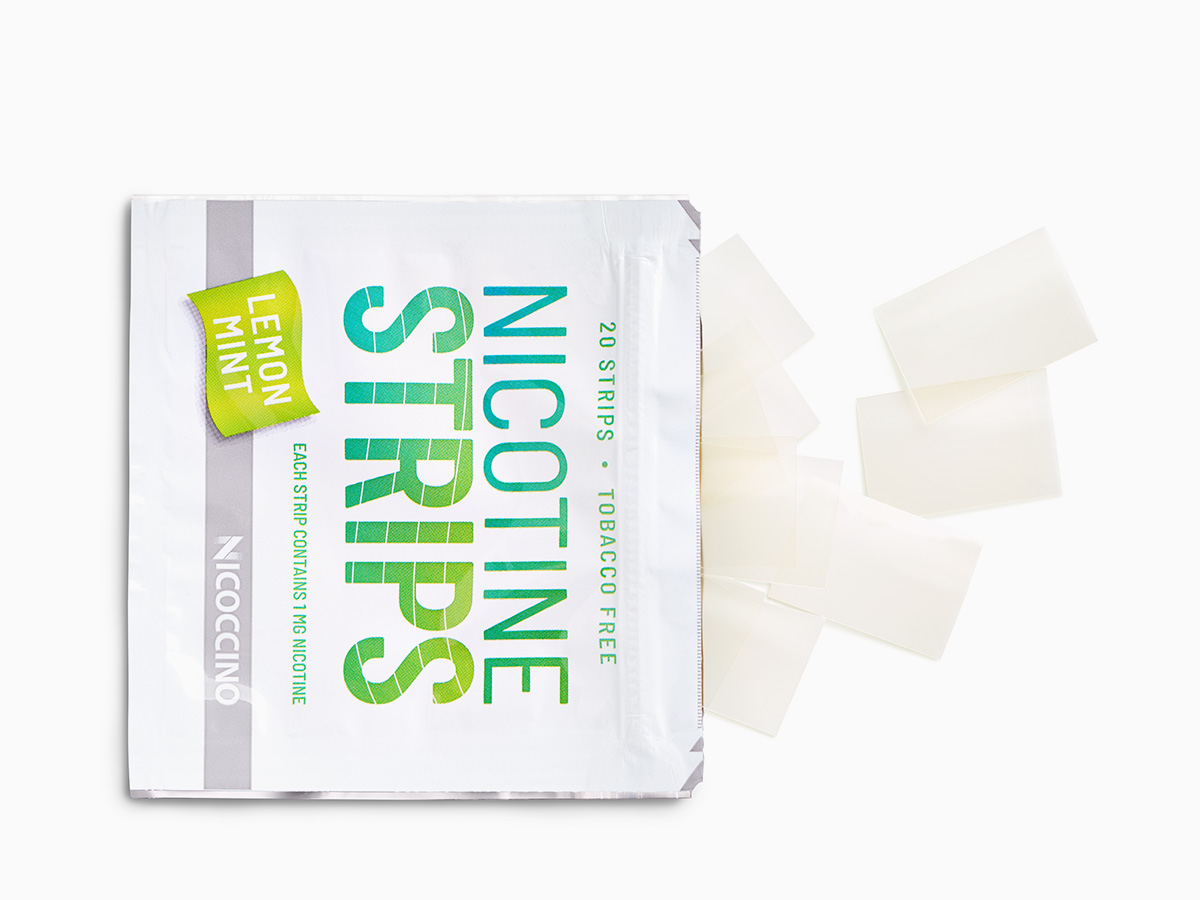 The world of nicotine is changing. In fact, it has been for a long time. Over the years, international tobacco companies have pivoted from cigarettes to e-cigarettes and vapes and, more recently, to nicotine pouches. And now, we can meet the next generation of nicotine solutions!
"There is an increased demand for nicotine solutions that aren't cigarettes, as restrictions are continuously put in place for smokers across the globe. Oral nicotine products are therefore becoming increasingly popular. But many find some of these products uncomfortable and inconvenient. This is why Nicoccino has launched tobacco-free nicotine strips, a mere 0.07-millimetre-thin strip that you put under your lip and which releases nicotine within seconds," says Fredrik Laurell, CEO at Nicoccino.
The most discreet product on the market
This nicotine solution is not only a lot smaller and more discreet than other oral products, but they also dissolve after a few minutes.
"You put the strip under your lip, wait for the quick release of nicotine, enjoy the effect, and after a few minutes, the product dissolves. This means that you don't have to dig it out after a while, and you don't have to be on the lookout for a bin or save it in your pocket. It will simply disappear. This makes the product both more discreet and environmentally friendly," explains Laurell.
The convenience of nicotine strips
The nicotine strips can be used wherever and whenever – on airplanes, at sports arenas, in restaurants and in bars. The packages are designed to fit in all kinds of pockets and bags and won't receive any unwanted attention.
"Nicotine strips are better for the environment, more discreet than any other product on the market, and only contain nicotine, food additives and natural flavours," confirms Laurell.
The nicotine strips are produced in Sweden and can currently only be bought in Nicoccino's web shop. But this is set to change. "We are aiming to have our product available through distributors in 2023. We have made the final investments in machinery which will enable us to produce significantly more products, and to change it according to our customer's needs," Laurell explains.
This is the nicotine solution of the future; one which will enable you to get a quick nicotine delivery without worrying about smoking restrictions, bulgy pouches, or how it affects the environment. It is simply a superior nicotine solution.
Web: www.nicoccino.se/en
Subscribe to Our Newsletter
Receive our monthly newsletter by email