No Ordinary Scent: Personal scents created with artificial intelligence
By Malin Norman | Photos: No Ordinary Scent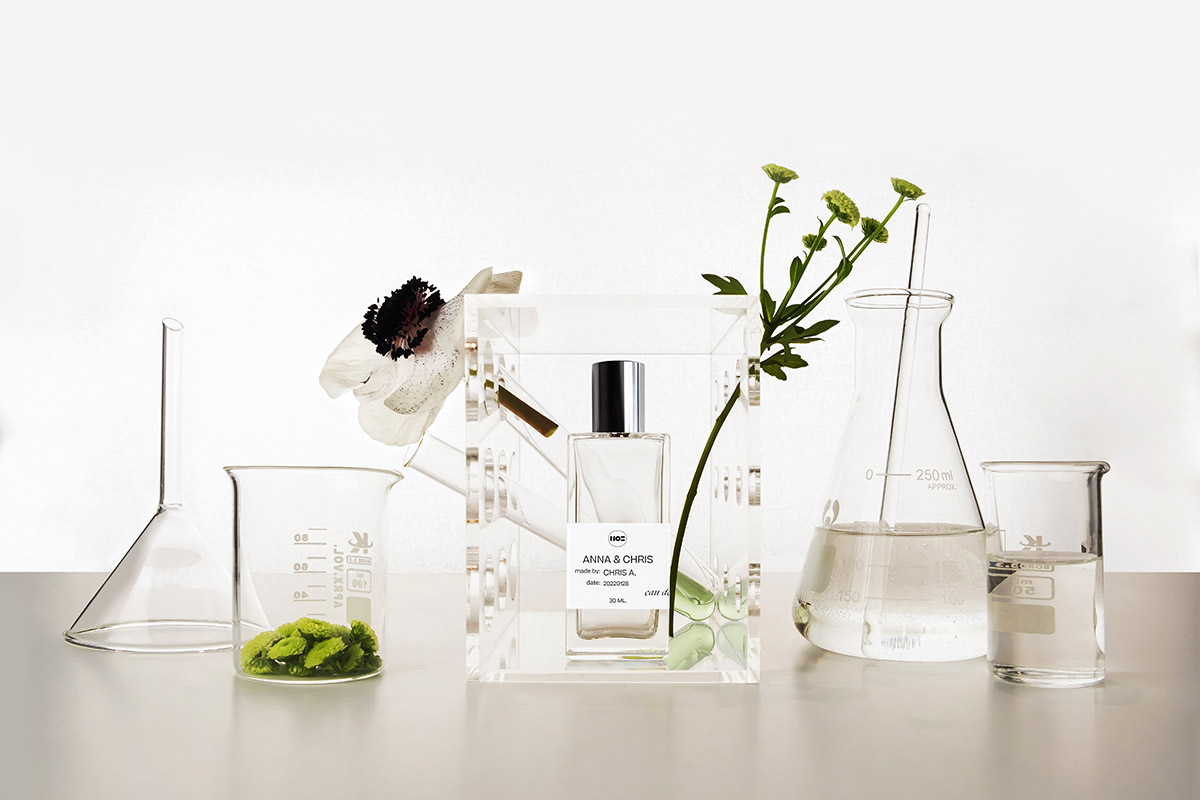 The future in personal scents is here. With the help of AI technology, you can now create your own scent tied to a treasured memory.
Launched in 2020, Stockholm-based company No Ordinary Scent is the brainchild of Sandra Kinnmark and Amelie Saltin Thor. Kinnmark has a background in tech start-ups and Saltin Thor has vast experience from the fashion industry. Together, they realised the potential for a new type of scent experience and set up a digital perfumery with AI to help create personal scents.
Personal scent through AI is a new product on the market. While traditional perfumeries use storytelling with the help of celebrities, No Ordinary Scent balances on the intersection between art, science and craft. It enables customers to create their own story, to capture a moment in life and relive it through their own personal scent.
No Ordinary Scent has received plenty of attention in media and been featured in fashion magazines such as ELLE, Vogue Scandinavia and Plaza Kvinna. Just one month after launch, it was listed among the biggest trends to look out for in 2021 and named The Future of Scent by Damernas Värld. Not only fashion magazines have their eye on this start-up, however; it was also included on Scandinavian MIND's list of ground-breaking brains and entrepreneurs, with the comment: "It's like Spotify, for your nose."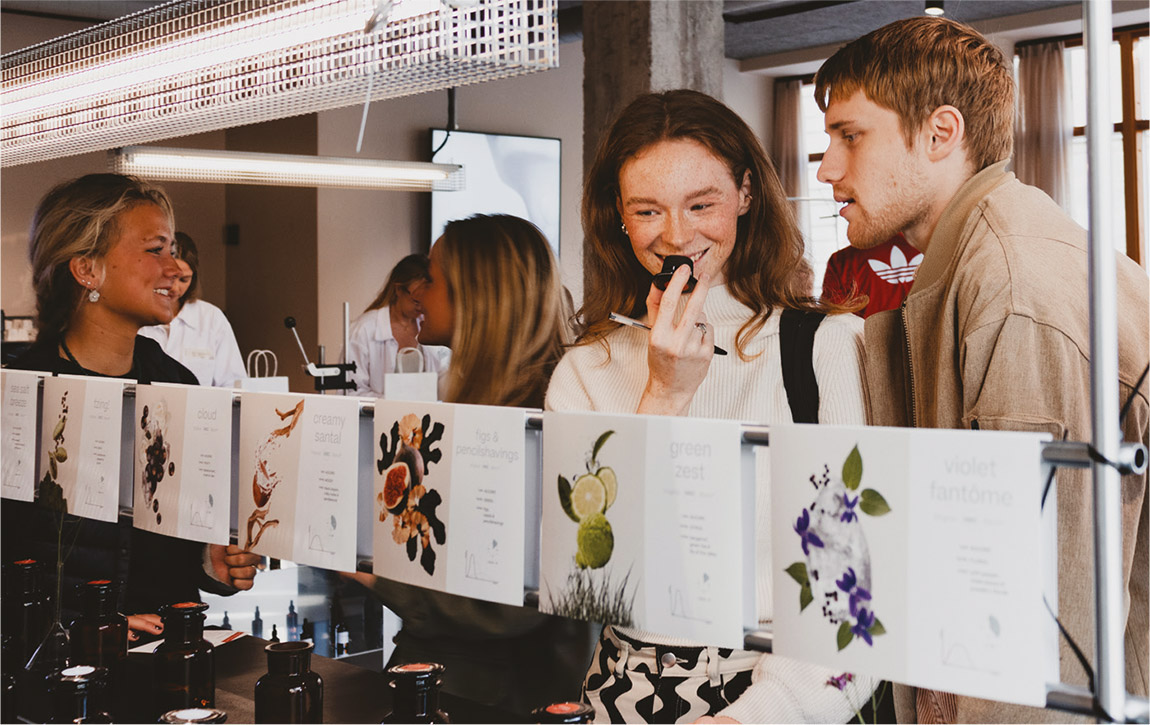 AI tool and the future of personal scent
But how does it work? To create a personal scent, the customer uploads three photos to the Scent Creator, for instance from a trip or a special occasion. The AI tool analyses and highlights certain features in the photos, such as season, activities and colours, and then matches with a combination of scent ingredients, all sourced from the perfumery capital of Grasse, for a unique blend. The scent is named by the customer and made to order in the lab in Stockholm. Through a QR code on the scent label, customers can later access their photos and relive the memories.
"Scent is our most personal and powerful sense," explains Saltin Thor, co-founder and COO. "Our brains form a strong association between the scent we are wearing and the feelings we are experiencing. This allows us to use scents to evoke those feelings on demand, a bit like getting into a special mood by listening to a mood-boosting playlist, but way more powerful."
So far, the company has created around 5,000 perfumes, with an impressive 4,8 out of 5 in customer satisfaction. Many take the opportunity to create several scents from the same memory, for instance a birthday party or a hen do. Customers can also attend workshops in Stockholm, where they learn how to compose their own scent. "It's fabulous to be able to meet people in person and build a community, co-create scents and get direct feedback on our blends," says Saltin Thor.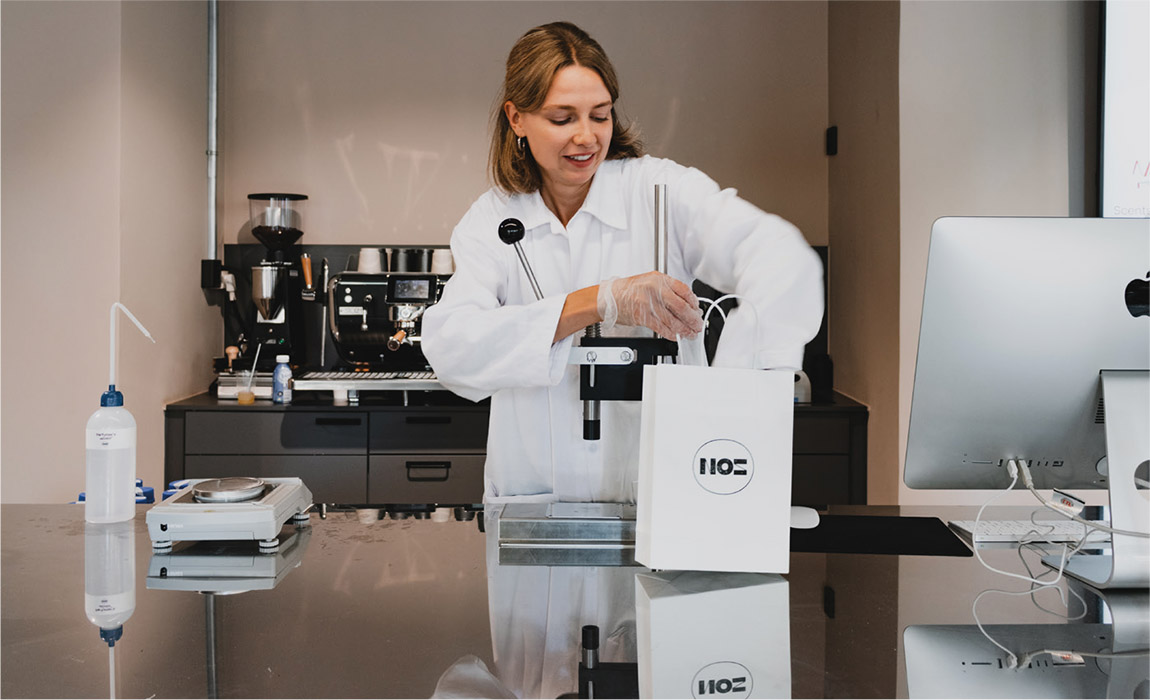 Partnerships and emotional connections
The company also has strategic partnerships with selected brands. Ascaro Padel, a padel club located on the roof of department store NK in central Stockholm, uses AI for scent branding. And No Ordinary Scent has developed scents with the help of AI with, for instance, Form Us With Love, Cake and Skanno in Finland. Other partnerships include Fashion Week perfumes and give-aways, pop-up experiences, and customised scent educations.
"Brands are starting to incorporate our most powerful sense – the sense of smell – into their marketing strategy," says Saltin Thor. "Through the nose, we create a deeper connection between brands and their communities."
Next for these female tech entrepreneurs is upscaling and expansion. No Ordinary Scent currently ships to Sweden, Denmark and Finland, and is looking to expand operations internationally in the near future.
Web: noordinaryscent.com Instagram: @noordinaryscent
Subscribe to Our Newsletter
Receive our monthly newsletter by email