Odense: From fairy tales to robot science
By Signe Hansen | Photos: Invest in Odense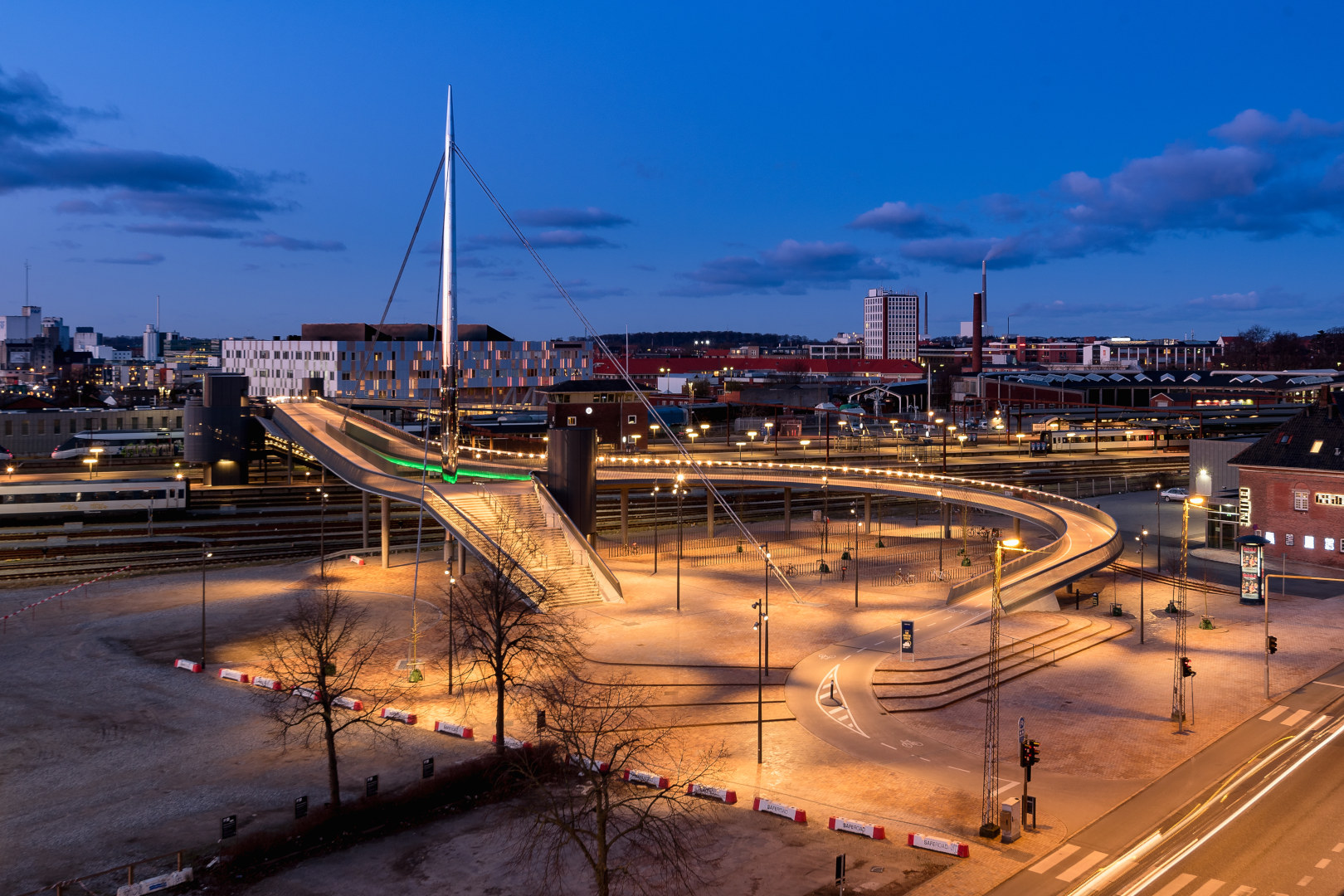 Odense might be best known to many as the hometown of fairy-tale writer Hans Christian Andersen, but the city's story in recent years has been shaped not by magic, but by science. Once a traditional industrial city, Odense is today one of the world's leading hubs for robotics and drones. 
With the global market leader for collaborative robots Universal Robots as its centre of gravity, Odense has become a
magnet for ambitious technology startups. Boasting more than 120 companies and 3,200 employees working within different fields of robotics, health technology and drone production, the city's hightech ecosystem presents a surprisingly open, collaborative and supportive environment for new companies to grow in. Joost Nijhoff, director at Invest in Odense explains: "When we have visiting delegations, they're often most impressed by the strength of the cluster – not just the number of companies working within the industry, but also the fact that everyone collaborates and shares knowledge. That's what attracts a lot of companies. It's like a ticket for the front row at a concert of your favourite band."
In addition to the strength of the cluster, companies also benefit from assistance from the municipality — in the form of, for example, the Odense Investor Summit in September, network events or access to the Odense Robotics StartUp Hub.

A modern fairy tale
Once upon a time, Odense's economy was based mainly on industry and Odense Steel Shipyard was, with 6,000 employees, the main protagonist. However, in the 1980s, in order to compete with low-cost shipyards from Asia, visionaries within the company started to look at industrial robots. This eventually led to a large donation from the Mærsk Mc-Kinney Møller family and the foundation of the Mærsk Mc-Kinney Møller Institute at the University of Southern Denmark.
Today, the institute is Denmark's leading name within robot technology and has sowed the seeds for many of the companies at the core of the Odense Robotics cluster. "As a municipality, it's great when something grows from the ground up, and that's very much what has happened with the robotics cluster – it is driven by industry and research," says Nijhoff. "The whole ecosystem, and the way in which the companies within it interconnect and collaborate, is organically created; we've just contributed by supporting and offering some of the services and facilities they need."
One of the most important factors in the success of a quickly growing tech cluster is the ability to raise capital, and that is exactly what companies will get help with at the yearly Odense Investor Summit. This year, 100 investors and 20 start-ups are expected to attend. "With the rapid expansion and global potential of many of our companies, outside capital often becomes necessary, and that's why we've established Odense Investor Summit," says Nijhoff. "The aim is to match companies with smart money from investors that have know-how about the market and product development."
Collaborations between humans and robots
If collaborations within Odense Robotics cluster are more prevalent than within other industries, it is because its members do not typically compete for a small national market. "The unique thing about the robotics cluster is that most companies are born globals – they have the whole world as their market and each focus on their own product area. That's also why we see a lot of crossover in ownerships and new companies developing new products to extend the application of an existing company's technology," explains Nijhoff.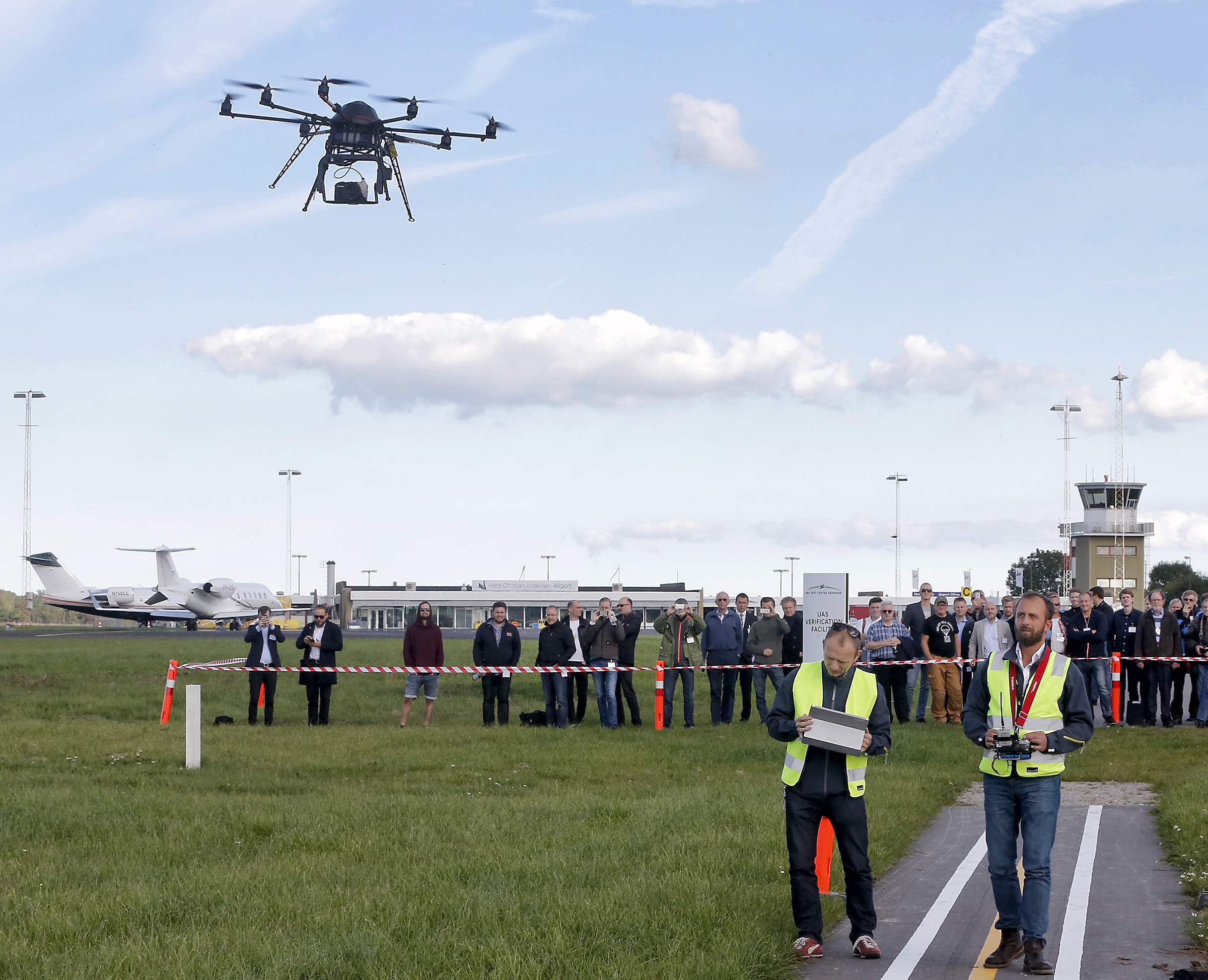 It is not just the humans within Odense Robotics cluster who are skilled in teamwork; one of the cluster's defining features is that many companies specialise in robots which are designed to assist and collaborate with humans in their work and life. "Robot technology has for many years been associated with cuts and employee replacement, but our experience is that we have moved one step further than that," says Nijhoff. "The focus now is how to get robots and humans to collaborate so as to create room for more creativity, more interesting jobs and better lives."
Odense Robotics, the facts
Odense Robotics has achieved the EU-certified Gold Label for Cluster Management Excellence.
The cluster comprises more than 120 companies and 3,200 employees within robotics and automation.
Odense also holds a strong position in Health Technologies and is also the home of the Danish drone centre, UAS Denmark – International Test Center and Cluster.
Facebook is building its new hyperscale data centre in Odense.
Two Canadian-Danish joint ventures are building production facilities for medical cannabis in Odense, aiming to cover 50 per cent of the European market.
Odense Investor summit
This year's Odense Investor Summit will take place on 12 September 2018.
This year's summit is expected to include 100 investors, 20 start-ups and 200 million DKK (around 23.6 million GBP) of investment.
To sign up and for more information, please visit the website below. Website: www.odenseseedandventure.dk
Subscribe to Our Newsletter
Receive our monthly newsletter by email