Original Sokos Hotel Seurahuone Savonlinna: Post up at an island hotel on Finland's stunning Lake Saimaa
By Lena Hunter | Photos: Aki Rask
Finland is arguably the most mysterious of the Nordic countries, swaddled in deep pine forests, dotted with remote lakes, and with its own unique culture removed from the Scandi club-of-three, Denmark, Sweden and Norway. Aside from Helsinki, many travellers have limited knowledge of Finland's cities, how to explore them, and where to stay.
In 2020, Savonlinna was named Finland's best summer city by leading national newspaper Iltalehti. It's easy to see why: the town of 35,000 is spread across seven islands, linked by a network of bridges, on the stunning Lake Saimaa in eastern Finland. Dating back to 1475, the Olavinlinna Castle – perched atop its own rocky outcrop – provides the visual centrepiece of the island cluster, with imposing stone facades that rise macabrely from the water. It's one of Finland's biggest tourist attractions.
Hikers, cyclists and water-sports enthusiasts are drawn to the unique Nordic city, which offers well-trodden trails and lake cruises, as well as more off-the-beaten-track diversions for those who want to experience the Finnish wilderness. During down time, the Savonlinna Museum and Saimaa Nature Centre offers the opportunity to brush up on local history and culture.
Savonlinna on your doorstep
At Original Sokos Hotel Seurahuone Savonlinna, all of this is on the doorstep. "The location is one of the trump cards of the hotel," says general manager Kati Vihma. "We all know Finns are very keen on their saunas, and Hotel Seurahuone's saunas are located on the sixth floor of the hotel, boasting brilliant views."
The hotel offers 85 beautiful rooms, and four meeting venues, kitted out with hosting equipment and fast WiFi, able to accommodate up to 160 guests each. The on-site Italian restaurant Perlina di Castello serves authentic stone-baked pizzas, pasta and grilled fish, while the crows-nest Muikkuterassi restaurant on the rooftop offers fried vendance – a Finnish favourite – and lounge-chair seating before a panoramic vista of the lake.
Stay for longer
If it all sounds a bit too good for a short visit, fear not. 300 metres from the hotel, lie the 48 Seurahuone Apartments – Sokos Hotel's newest accommodation complex, suited to long-term stays or digital-nomad professionals.
"The apartments combine the cosiness of a home and the ease of hotel living. Although one of our main target groups are long-term guests, the apartments are also a great option for one- or two-day tourist holidays," says Vihma. "They are only a few hundred metres to the Passenger Harbour, the Market Square and Olavinlinna Castle," she adds. Wherever you stay, Sokos provides a base to explore this unique, lesser-known region.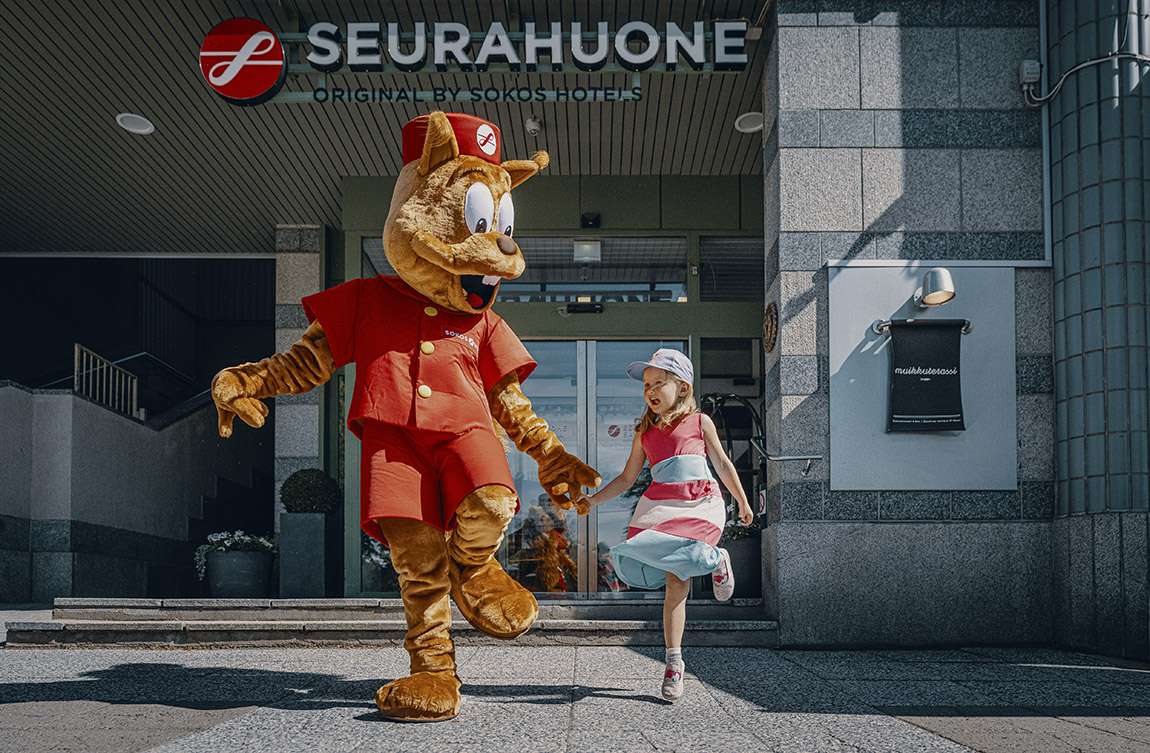 Web: www.sokoshotels.fi Facebook: sokoshotels Instagram: @sokoshotels
Subscribe to Our Newsletter
Receive our monthly newsletter by email