Oslo Innovation Week – design as a tool for innovation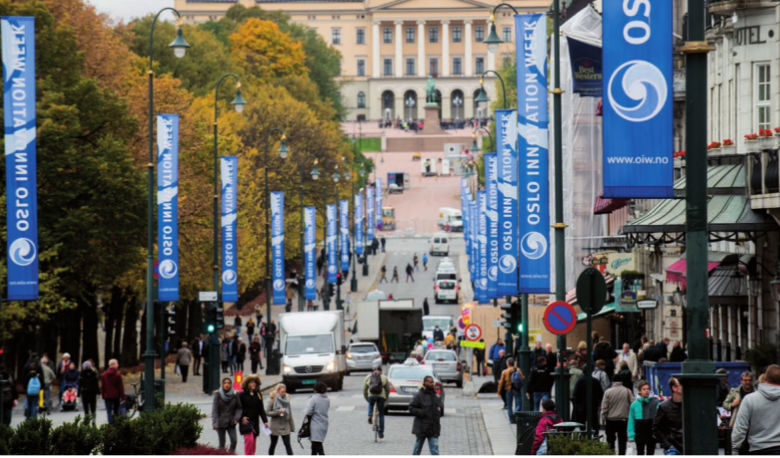 Oslo InnovationWeek is about to begin, with over 50 different events taking place in the Norwegian capital. The fair, taking place on 13-17 October, is the largest innovation convention in Europe, making it a significant meeting place to discuss opportunities and practices for growth and innovation every year. Main themes for 2014 are MAKER, START-UP, DESIGN and TECH – across a number of fields, including finance, creative industries, ed-tech and health.
In the design category, the two-day Innovation for All conference focuses on
people-centered design as a strategy for innovation. Socially inclusive design is one of the most important design movements of the 21st century; it is important for understanding your customers and for maintaining your competitiveness.
The benefits of inclusive design
The intention of the conference is to highlight how individuals, communities and organisations across the globe benefit from inclusive design, and to learn methods that can be easily put into practice. To kick off the second day, there will be an open breakfast lecture on graphic and inclusive
design. Onny Ekhaug, programme leader at Design for All, says: "Design and innovation is a theme in OIW and fits well with our event, focusing on the powerful potential of people-centered, inclusive design as a tool for innovation – and how this is relevant for the public sector, business and
the citizen." Oslo Innovation Week attracts entrepreneurs, business leaders, investors, creatives, developers and visionaries across an extensive variety of sectors. Some highlights of the week include the first official MakerCon in Europe, a conference about making things and sharing ideas; Webdagene, Norway's leading conference for digital communicators; and a live crowd-funding event formusic tech startups, hosted by MashUP Norway and FundedByMe.
By Oslo Innovation Week, published in SCAN Magazine issue 69 – October 2014  | Photos: Oslo Innovation Week
To find companies and organisations within the Norwegian design industry, please visit our SEARCH – The Ultimate E-Resource for innovative Scandinavian design.
Subscribe to Our Newsletter
Receive our monthly newsletter by email