Päivi Latvala: Animal portraits with a Pop Art edge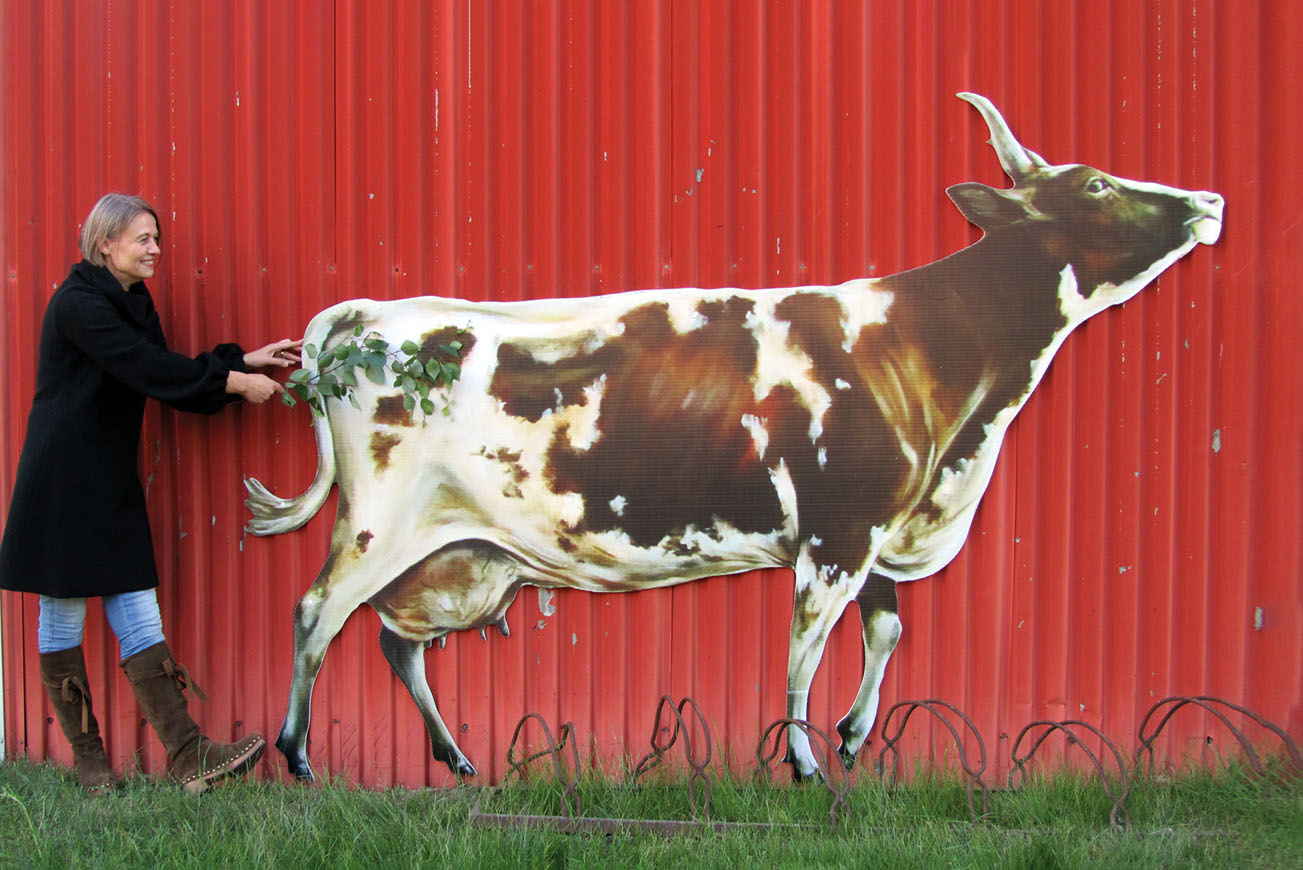 MAIN PHOTO: Brothers in Arms
A deep love of the Finnish countryside underpins the work of Päivi Latvala, an internationally acclaimed animal artist on a mission to promote compassion, environmental awareness and sustainable development. One portrait at a time, her Warholesque cow paintings act as a catalyst for positive change.
TEXT: JO IIVONEN | PHOTOS: PÄIVI LATVALA, HANNA-KAISA HÄMÄLÄINEN
Genome.
"Just like people, cows do all look different," Latvala says of her approach to art. Bovine expressions from pensive glances to cheeky smirks are at the core of the Finnish artist's rise to fame as a genre-defining animal artist. Visually striking representations of that which is non-verbal yet heartfelt is, however, just a means to an end. "I really just want to tease out emotional responsiveness, a connectivity that leads to increased environmental awareness."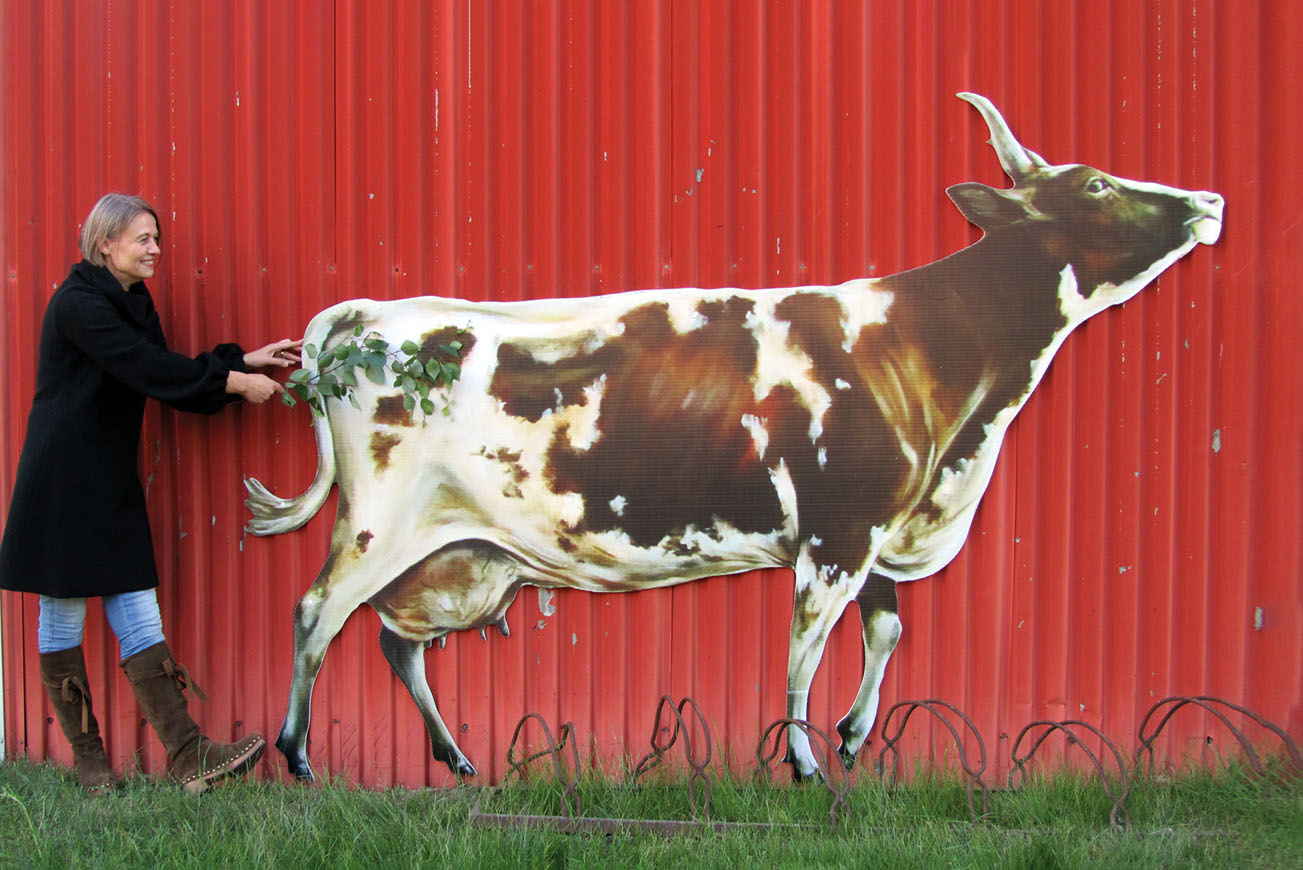 Päivi Latvala.
Cows that fly
Following a career spanning graphic design and over a decade spent working as a technical illustrator for the Finnish Air Force, Latvala then took the plunge to become a full-time artist. "I always loved drawing, and I always had this thing about cows," she ponders. "Then, one day, the time was right to bring it all together."
It didn't take long for the concept to take flight. By combining her technical skill as an illustrator and graphic designer with an intuitive understanding of animals, Latvala quickly created her signature style – animal portraits with a distinctive Pop Art edge.
Left: Dreamy. Right: Tupelo Honey.
The striking paintings are a perennial favourite among Finnish galleries and, increasingly so, also internationally. This year, Latvala was invited to collaborate with Singaporean Tatinis Art Show, while earlier commissions have come from places as far flung as Australia and Scotland. "I have a deep appreciation of Highland Cattle," Latvala adds. "These animals are an absolute joy to portray."
Left: Darkest Hour. Right: Isabella.
Finnspiration
Latvala's fascination with cows dates back to her childhood. Vast chunks of time spent at her grandparents' farm in Alajärvi instilled a lifelong appreciation of living in tune with nature in the budding artist. "At the end of the day, it's really all about the purity of the Finnish countryside," Latvala concludes. "I feel very lucky to have had that kind of childhood. Not many kids get to experience that anymore. I want to do what I can to help more people find those precious experiences through genuine encounters."
Web: www.paivilatvala.fi
Facebook: Eläintaiteilija Päivi Latvala
Päivi Latvala.
Upcoming exhibitions:
Dos Toros, Q-galleria, Tampere, Sep 2019
Retrospective Cows, Sarka The Finnish Museum of Agriculture, Nov 2019 to Feb 2020
Cowsmopolitan.
Subscribe to Our Newsletter
Receive our monthly newsletter by email