Pål Hermansen: Nature through the lens
With an impressive portfolio, and acknowledged as one of the most successful Nordic nature photographers, Pål Hermansen is a master at observing and capturing his love of nature through the lens. He is also a pioneer in building bridges between nature and art photography.
You may have seen his stunning images published in National Geographic, The Guardian or in BBC Wildlife Magazine. The Norwegian photographer offers a spectacular gallery full of magical moments shot on his many excursions and travels.
Photographic documentation of wildlife has been an interest for Hermansen from a young age, and he has worked as a freelance photographer and writer since 1971. Focusing primarily on nature, documentary and art photography, his passion for landscape and animals has always been at the heart of his work. Over the years, the photographer has released 35 books, had more than 45 exhibitions all over the world, and received numerous international awards. "While nature photography is concerned with documenting and showcasing how things look, the artistic perspective focuses on asking questions and stimulating reflection. These are both good qualities when you want to convey a deep-hearted message," says Hermansen.


Images from the Arctic areas and Africa are an important part of his photography, focusing particularly on climate change and the interaction between man and nature. "I have always been involved in nature and preserving it. I see both here in Scandinavia, but also when I travel, that nature is the most important force we have. It is the basis for everything," Hermansen explains. "The minimal, untouched landscape of Svalbard or the deep savannah in Africa inspires me, butsometimes the impression given by man in nature can make things more exciting."
With one of Hermansen's projects, LandSkapt, the goal was to create an in terdisciplinary environment, drawing on both art and nature. Hermansen placed large pictures out in nature, which contributed to the promotion of art in a beautiful forest area in Østfold, Norway. "It is stimulating to see the change between nature and the photos, as the surrounding nature has been constantly changing over the four years they have been there," Hermansen explains.
In addition to his own projects, Hermansen is also a photographic travel leader in cooperation with Zoom Photographic Expeditions. His last trip with the Swedish tour operator offered both professionals and amateurs the opportunity to experience and photograph polar bears among Svalbard's icebergs. "The goal with these trips is to develop and inspire you as a photographer,"Hermansen says. "It is challenging and a fantastic way to observe fascinating wildlife while learning new skills."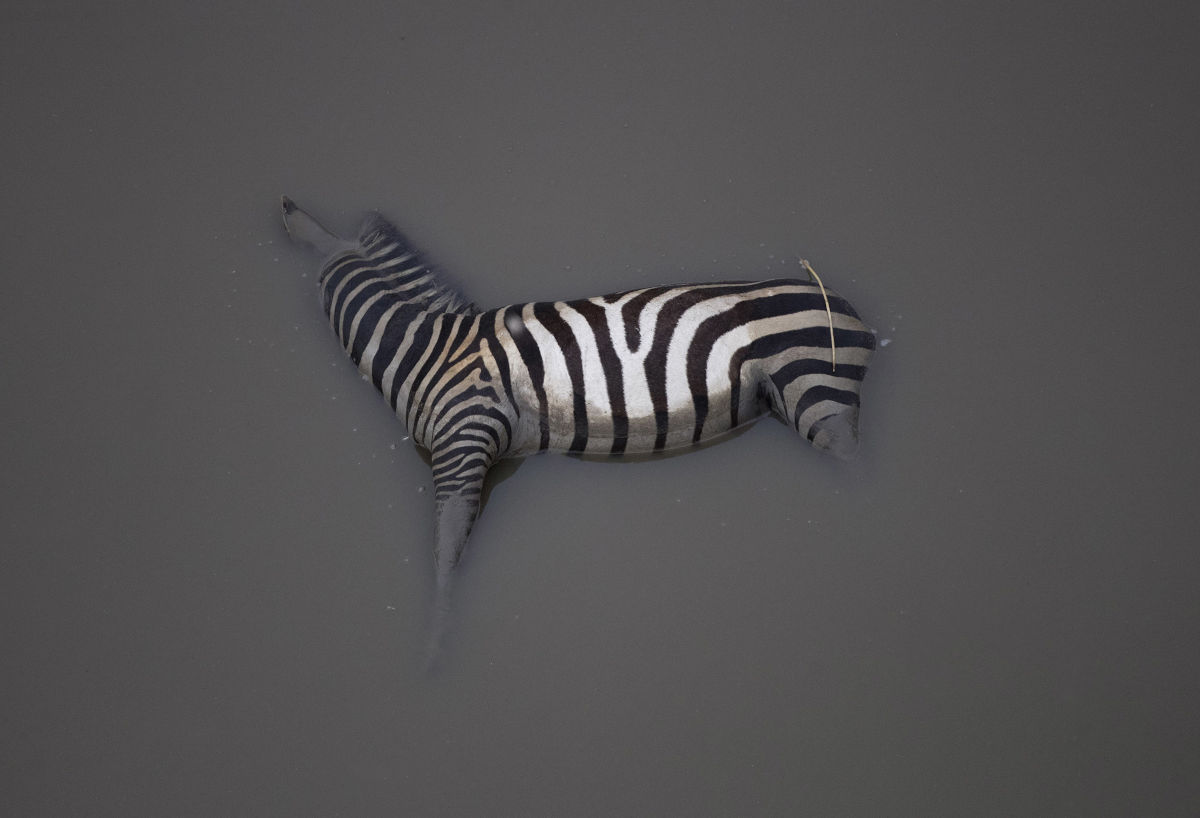 Subscribe to Our Newsletter
Receive our monthly newsletter by email