PAN Tretopphytter: Award-winning treetop cabins in eastern Norway
By Rune Nyland | Photo: Even Bardseth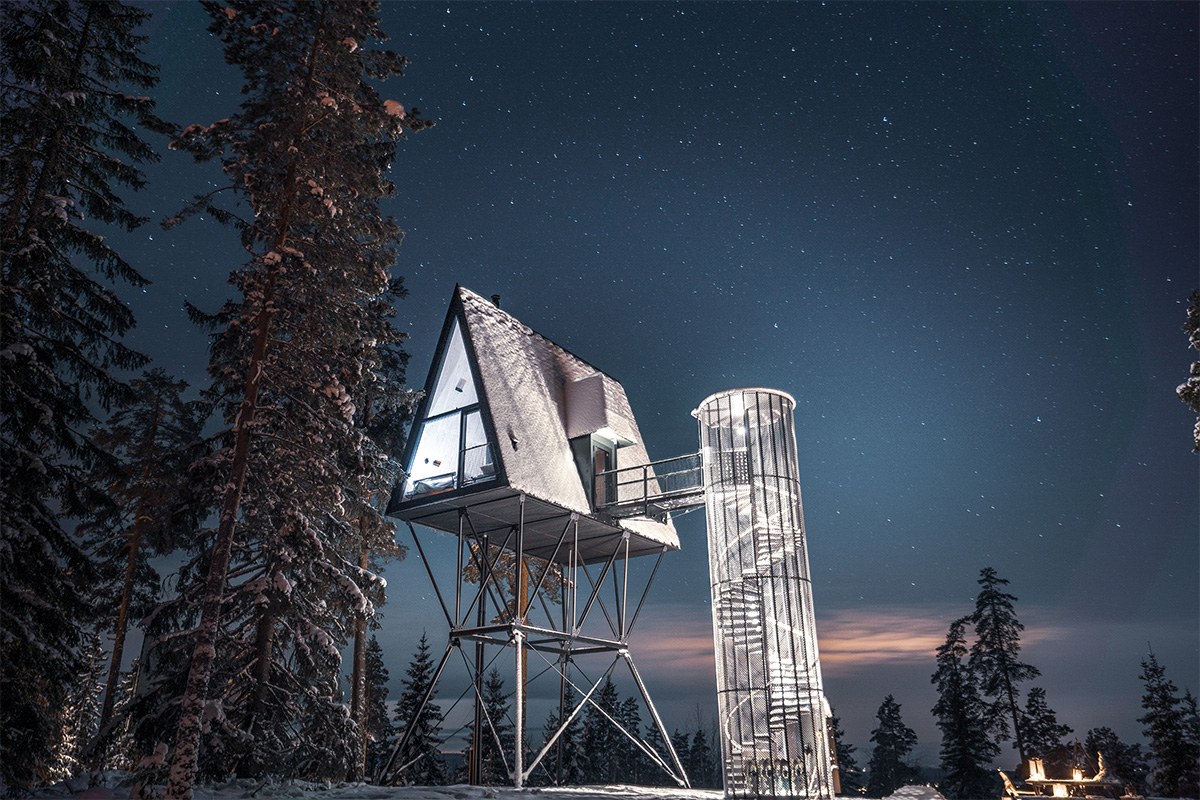 In the southern part of Finnskogen, near the Swedish border, the family-run accommodation PAN Tretopphytter has landed on a winning formula: treetop cabins. Combining state-of-the-art design with the best forest surroundings Norway can offer, PAN Tretopphytter offers unique stays in Norweigian nature, attracting visitors from all over the world.
The three cabins provide all the modern amenities travellers could want – be they couples, families or singles, while allowing guests to immerse themselves in nature. "Our visitors love the concept. Many have returned multiple times," says Christine Mowinckel, who runs the company with her husband Kristian Rostad. The cabins' beautiful architecture and environmentally-friendly profile have put the company on the map. Since its establishment in 2018, PAN Tretopphytter has won multiple awards.
Attractive activities during all seasons
"We always emphasise being honest and sincere in our communication," Mowinckel says. "It's important to provide added value for the visitors in terms of all-year-round activities." Among the activities are wolf-safaris or ice-fishing in the winter, and ordinary fishing during summer. And there's plenty to experience in the forest of Finnskogen, alone or with a guide. "Many of our visitors enjoy foraging for berries or mushrooms in their respective seasons," says Mowinckel.
Bookings can be made through the website. For those seeking something special for their Christmas or New Year's celebration, PAN Tretopphytter is an ideal option – and it's only an hour's drive from Oslo Gardermoen airport.
Web: www.panhytter.no Instagram: @panhytter Facebook: panhytter
Subscribe to Our Newsletter
Receive our monthly newsletter by email