PGA Sweden National
Text: Liz Longden | Photos © Staffan Andersson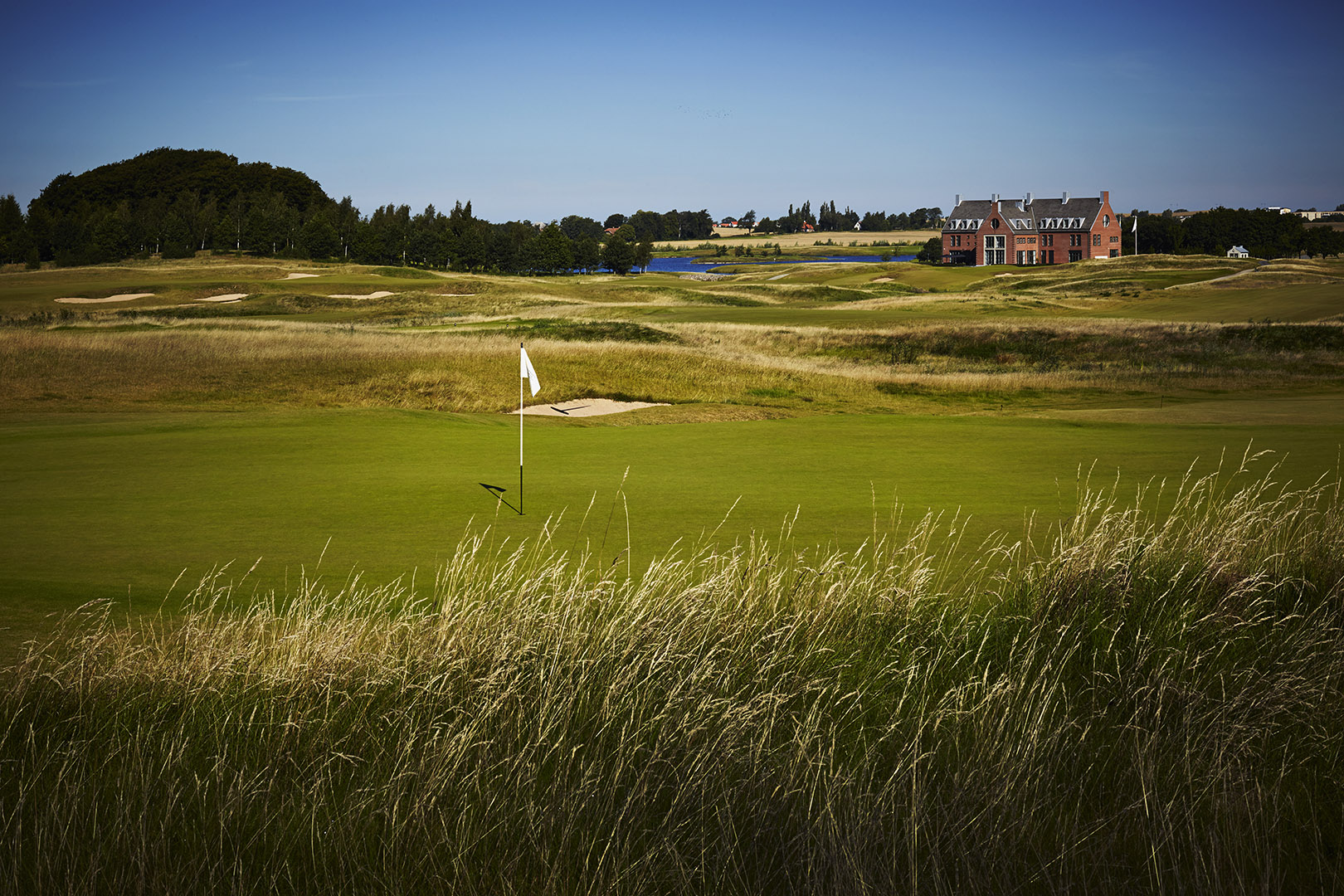 World-class golfing in the heart of Skåne
P GA Sweden National has taken Swedish golf to another level, offering championship-standard golf courses alongside premium service and facilities. But you don't have to be a golfing champion to enjoy them. Situated just a stone's throw from Copenhagen, with non-members welcome and open all year round, it has never been easier to tee off like a pro.
It is ten years since PGA Sweden's first golfing resort opened its doors and, in that time, it has gone on to establish itself as one of northern Europe's finest. The centre has two world-class 18-hole courses, both designed by renowned golf-course architect Kyle Phillips and each with its own distinctive feel: while the Links course is inspired by the classic Scottish style and characterised by vast greens and deep bunkers, the Lakes course follows a Florida-inspired aesthetic and incorporates water hazards among its challenges. Together with a further nine-hole course, they offer a playing experience to rival some of the best found internationally.
"To have two courses of such high quality in one location is pretty rare. And what's unique about our courses is that the whole playing area is sand capped to 20 centimetres," explains PGA Sweden National CEO, Jonas Edberg. "That means that they can take a lot of water without it impacting on the quality of the playing surface. So you get a great finish all year round." This, combined with the resort's relatively southern geographical location, means that the courses are often playable throughout the year.
In fact, situated just ten kilometres east of Malmö, the resort is arguably one of northern Europe's easiest to get to and, in addition to local residents, attracts a large number of visitors from Denmark and other parts of Sweden.
It is a testament to the quality of PGA Sweden National that the Nordea Masters, a part of the European Tour, was played here in 2014 and 2015, to acclaim from both players and spectators. However, you don't have to be a brilliant golfer to enjoy the courses. All standards of player are welcome, including non-members. Indeed, the centre offers a world-class training facility and, with illuminated practice areas and courses for absolute beginners, even the most tentative players will be swinging with confidence in no time. "Everyone can play here with us, and we are open to all," Edberg says.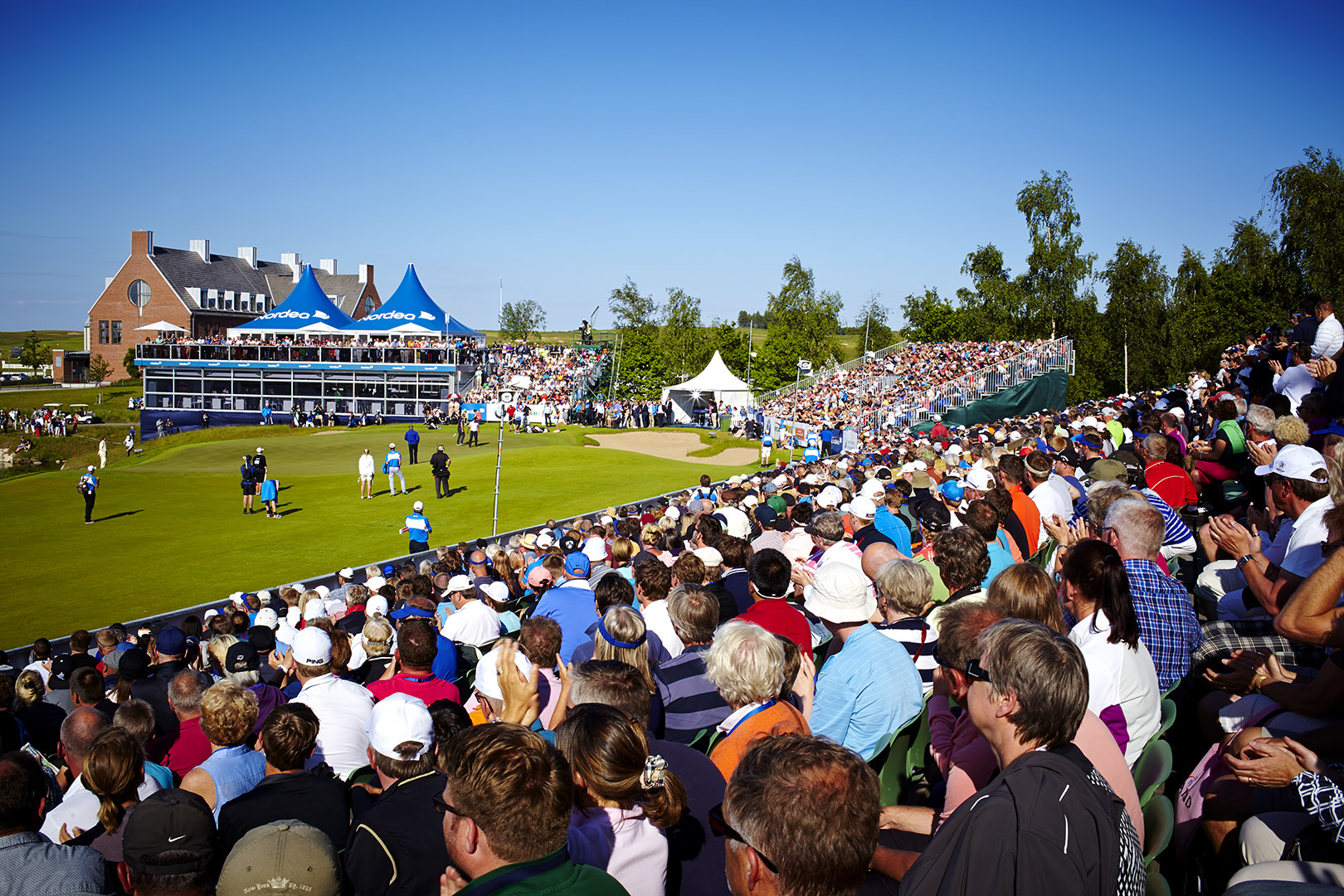 A holistic offering
It isn't just about the golf, however. Away from the fairway, PGA Sweden National also aims to set a new standard in hospitality. "We're very much invested in providing the whole package, a world class holistic experience," Edberg says. "We don't just want our guests to have a great time out on the green, but also to have the highest standard of service, food and accommodation too."
The resort's hospitality offerings are based at its magnificent clubhouse and include 16 spacious suites, each fully equipped and offering a view over one of the championship courses, a well-stocked golfing shop, lounge bar, conference facilities and restaurant. The latter has recently undergone a complete revamp, including the appointment of Martin Morand at the helm in February this year. One of Sweden's most respected chefs, Morand has won the Nordic Pastry Cup and was part of the Swedish team, which was last year crowned European champions at the Coupe Européenne de la Pâtisserie in Turin. "We're going to have an even higher standard across all our menus, with a particular focus on more locally produced and more sustainable ingredients," Edberg explains.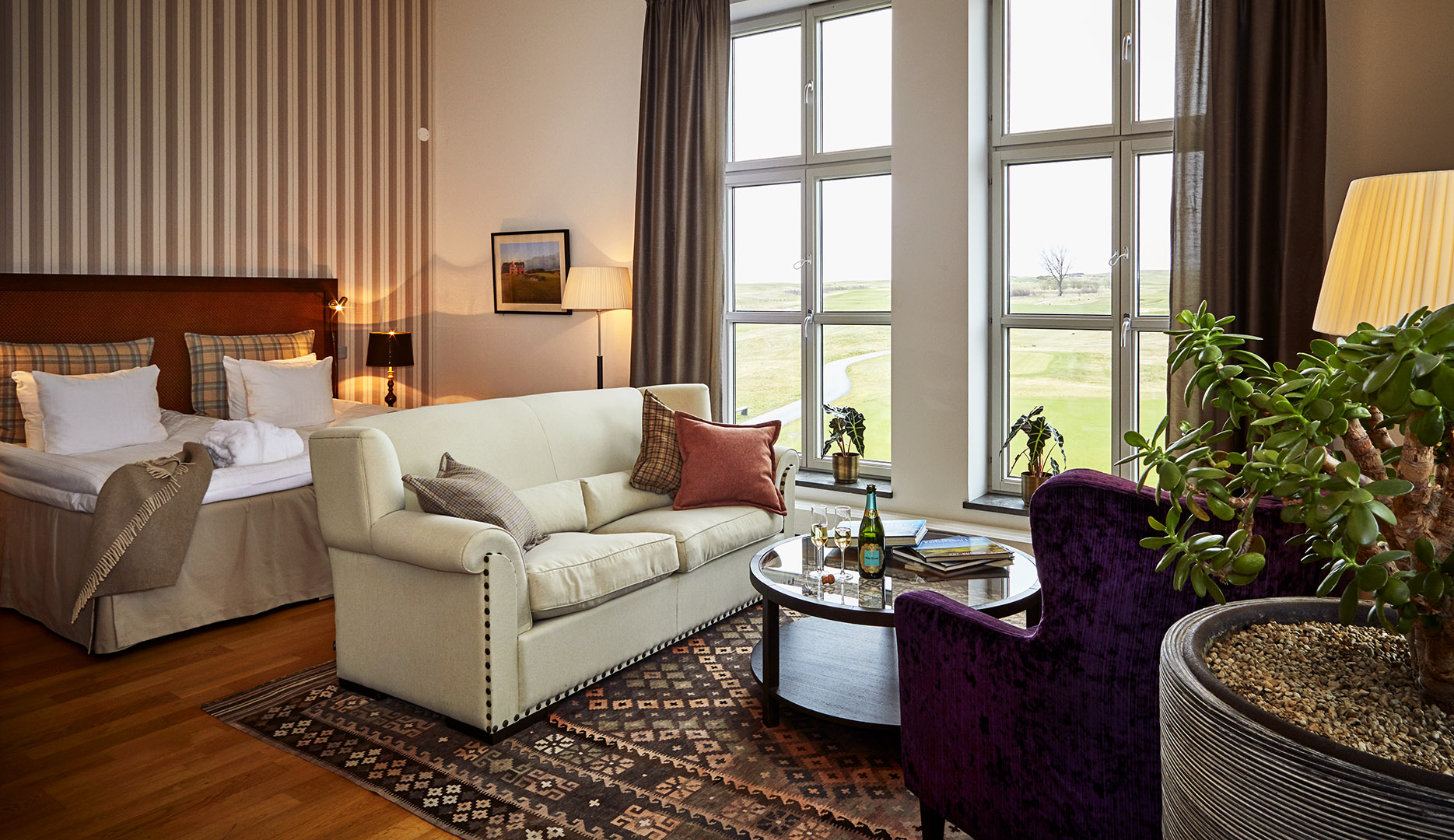 And if championship-standard golf courses and internationally renowned cuisine aren't enough, PGA Sweden National's prime location means there is also plenty to explore in the local region, including neighbouring beech forests and picturesque lakes. For those who enjoy walking, the Skåneleden long distance walking trail, which weaves its way across the beautiful Skåne countryside, is just around the corner, while there is no shortage of cycle routes either. Those more attracted to the bright lights, on the other hand, can easily escape to Copenhagen, which is just 45 minutes away.
The past ten years have, without a doubt, been an incredible journey for PGA Sweden National, but the resort has no intention of sitting on its laurels– 2022 will see the opening of a new 170-room hotel and adjoining spa, while there are also plans in the pipeline for a nearby horse racing track. "We're always looking forward, to try to offer our visitors an even better experience," Edberg says."And there are certainly exciting times ahead."
Subscribe to Our Newsletter
Receive our monthly newsletter by email