Pilou Asbæk: Denmark's new anti-hero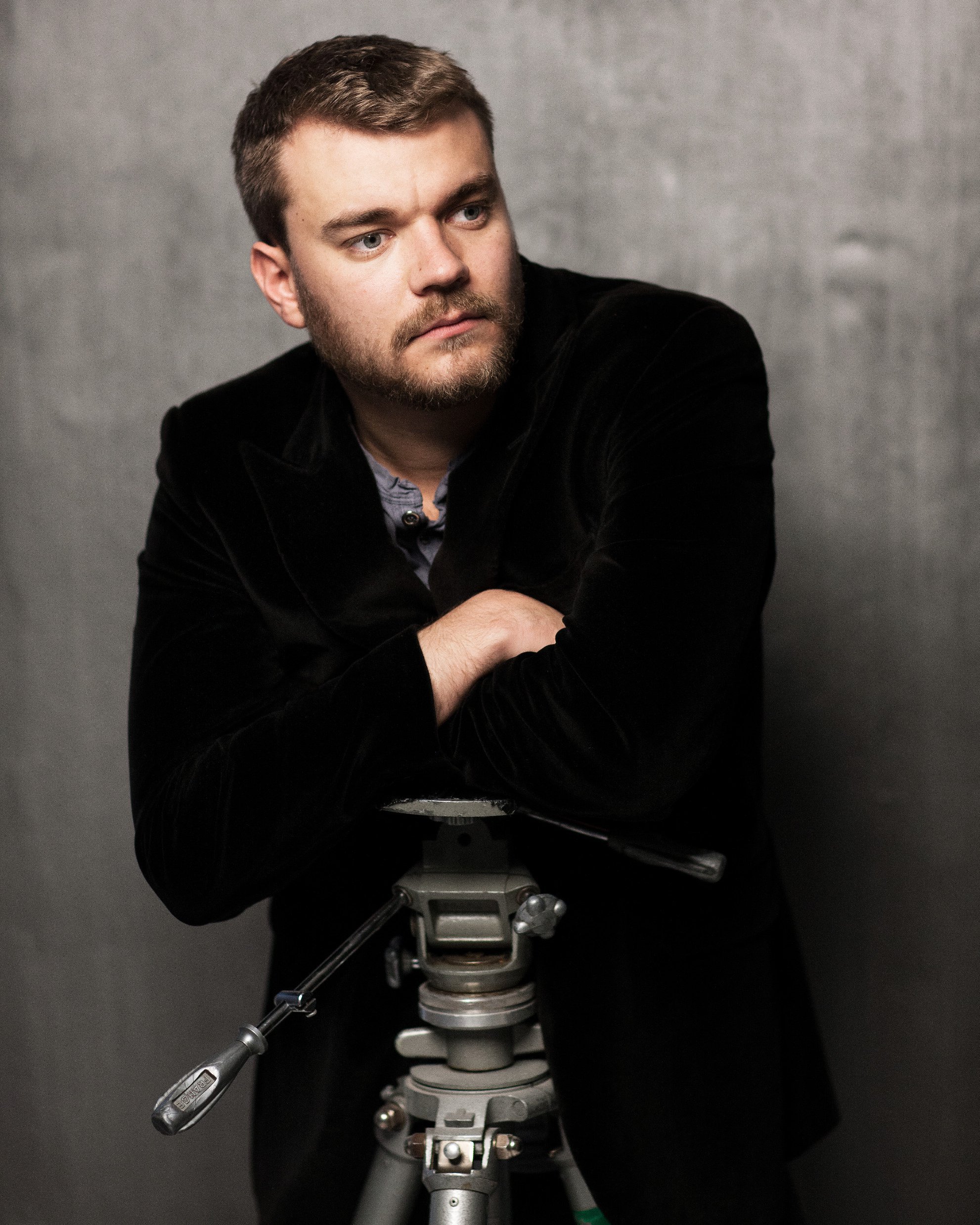 To say that it has been a busy couple of years for Pilou Asbæk does not quite sum it up. With roles in major Hollywood productions such as Game of Thrones, Ben-Hur and Ghost in the Shell, the Danish actor, who made his name in hit series Borgen, is now working with some of Hollywood's biggest stars. Still, when Scan Magazine caught up with Asbæk in New Zealand, he was enjoying the anonymity away from home and looking forward to more work with Danish directors and fast-forwarding past his own appearances in Game of Thrones.
It is early morning in London but late evening in New Zealand, where Pilou Asbæk is currently filming his latest project, Ghost in the Shell, a Hollywood adaption of a Japanese manga film starring Scarlett Johansson. Asbæk has just discovered that his car is damaged, his three-year-old daughter is crying and the phone line keeps dropping out, but the actor's positive energy is undiminished. "This is definitely one of the things that keeps you down to earth," says the 33-year-old earnestly as he tries to comfort his daughter Agnes who is doubtlessly voicing some sort of dissatisfaction. In the background his wife, scriptwriter Anna Bro, tries to help out by telling Agnes that her dad will be ready to tuck her in in just a few minutes. As Ghost in the Shell is Asbæk's third major Hollywood production filmed abroad within the last year, bringing his family with him to work has become a necessity if he is to see them at all. The two other projects, Ben-Hur and Game of Thrones, have brought him to the cream of the crop of the world's biggest stars.
It is hard to believe that it has been just six years since Asbæk first entered the consciousness of the Danish public as the hard-hitting spin doctor Kasper Juul in the acclaimed Danish TV series Borgen. But while the rapid ascent of this star is enough to take most people's breath away, Asbæk is staying anchored through his work. "Everybody has a tendency to think that being an actor is this exclusive club where life is just wonderful– you're drinking rosé and shooting films and everything is just easy and fun. But that could not be further from the truth. For me acting is hard work, it's about collaboration, about being a team player," he says, adding: "I think that if I treat people nicely and with respect, they will want to keep working with me; that's how I approach my work. I've been very lucky, very blessed to be working with some incredible writers, producers, actors and directors, but of course you never know what will happen next. That's the reason I'm enjoying filming Ghost in the Shell right now as if it is my last job – because it makes it necessary for me to be there."
The flaws that make us human
A historic villain, a madly cunning pirate and a soldier accused of war crimes– there is no doubt that Asbæk enjoys portraying conflicted characters. But the Copenhagener is not the kind of actor who sees his acting as a tool to explore or work through his own issues. Having grown up in an affluent part of central Copenhagen, Asbæk, whose parents owned a gallery, had what he describes as a "pretty easy childhood". What he did bring with him was a deeply rooted respect for nuanced artistic expressions, learnt from the close association with his parents' many creative friends. "A character with flaws is so much more interesting than the protagonist, the hero. Flaws are what we identify with. When I watch a super hero movie, I don't identify with the characters, I get entertained by them, but when I watch a social realism drama or drama in general, it is the flaws that I connect with, the lying, the cheating – all the things that make us human."
In Krigen (A War), Asbæk's third and most recent collaboration with acclaimed Danish director and screenwriter Tobias Lindholm (also one of the writers of Borgen), the actor played alongside a number of real-life war veterans to portray the horrors, stress and moral dilemmas soldiers face in battle situations and when returning home. The film was nominated for an Oscar in the category Best Foreign Language film and, though losing out to Son of Saul, Asbæk is proud to have done justice to a difficult subject. "I think the film was the peak of mine and Tobias Lindholm's current collaboration. I hope and wish that we will make many more films together and collaborate for the rest of our lives, because I love working with him. He is incredible," the actor enthuses. "The Oscar nomination is like a pat on the back, the academy saying 'we enjoyed your film and rate it among the top five films this year'. So I feel blessed and amazing about that, but also I'm just so happy on behalf of all the soldiers who we made this film with: happy that they can see that we did the best we could and actually achieved something that they can be proud of, because those guys were the ones who really put themselves on the line."
Game of Thrones
When, this spring, the much-awaited sixth season of HBO's iconic Game of Thrones premieres, Nikolaj Coster-Waldau will no longer be the series' only Danish star. Playing Euron Greyjoy, a character described as wildly unpredictable and cruel, Asbæk will make his debut in what is arguably the world's most-hyped TV series. Having been a fan of the series for many years, Asbæk admits that entering and becoming part of its magic and unpredictable world was a challenge. "It's always weird being a part of something you've been a fan of for so many years, and when using the word 'weird' it is for a lack of a better word because it is also fantastic and devastating at the same time," says Asbæk. "I've always enjoyed the series' imaginary world, the drama and unpredictability, and then you become part of it and it becomes very real. So, yes, I'm still going to watch it but I'm not going to watch the scenes that I'm part of."
Despite having spent the last few years with some of the world's biggest stars– Scarlett Johansson in Ghost in the Shell, Morgan Freeman in Ben-Hur and, of course, Denmark's own super star Nikolaj Coster-Waldau in Game of Thrones – Asbæk is not getting carried away with his own global stardom. "Acting is a job like every other job. Of course, if you're lucky, it gives you a lot of exposure, or actually it's luck and bad luck at the same time because too much exposure might not be good for you, your ego and your family – it's a balance that you have to try to strike," he says. And, as he gets ready to tuck in his daughter, who has now gone to sleep on the sofa next to him, he rounds off: "Even though it's my 20th or 25th film, I still go to the director and say, 'we are going to make the best film ever'. People might feel it's a bit childish or naïve, but it is my motivation every single time."
Text by Signe Benn Hansen
Subscribe to Our Newsletter
Receive our monthly newsletter by email