POT PAWS: Little paws that add value
By Malin Norman | Photos: POT PAWS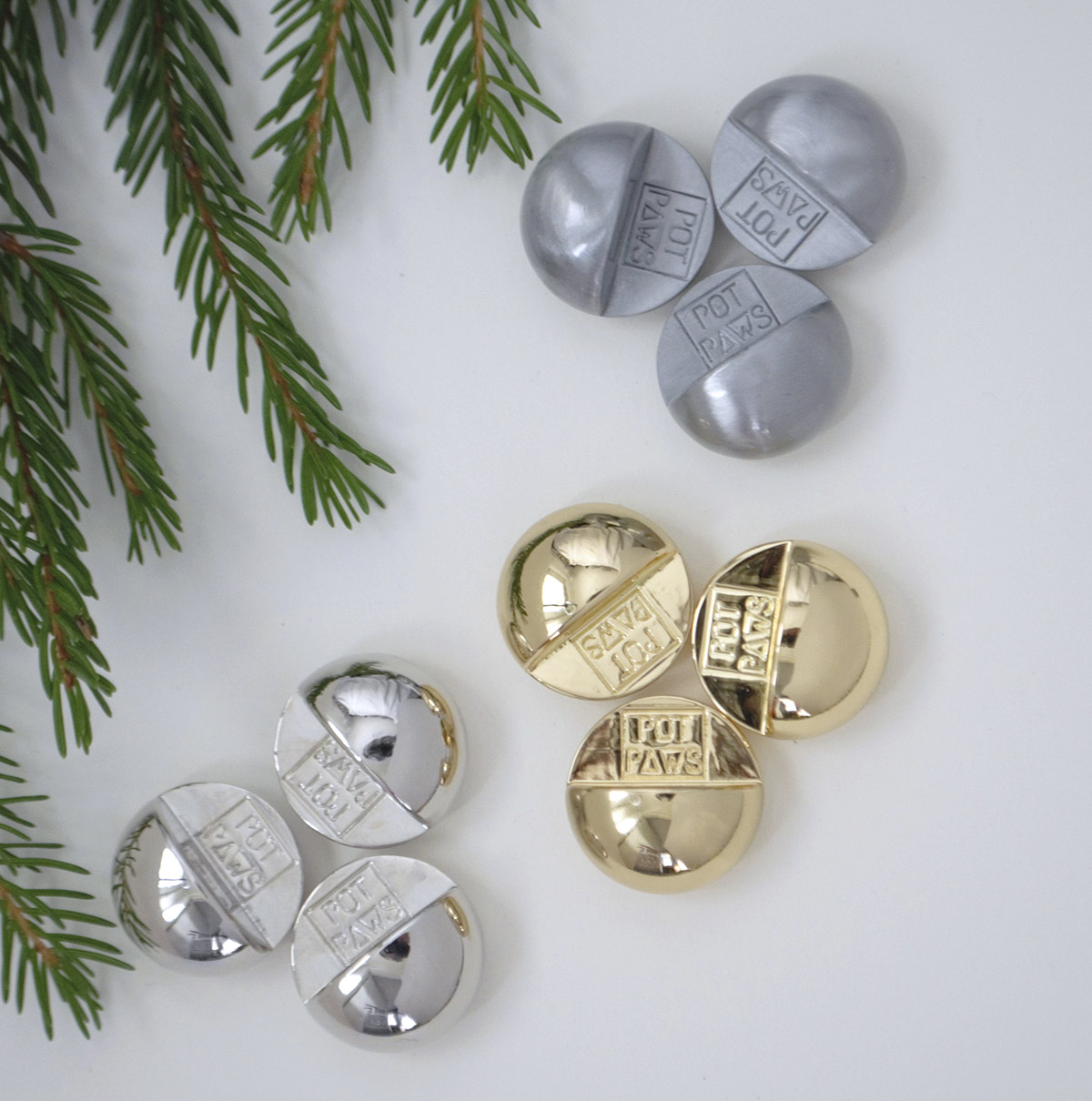 With stylish and functional POT PAWS, you can now give your plant pots a new look, while protecting windowsills and tabletops. It's a smart new solution for your home and garden.
The idea for Stockholm-based brand POT PAWS came to its founder and designer Malin Carrick during the pandemic, as she was looking for something to protect her windowsills and tabletops from stains, whilst also elevating the look of her pots and vases. "Looking around at what was available, I didn't find anything I liked. So, I decided to design something myself," she says with a smile.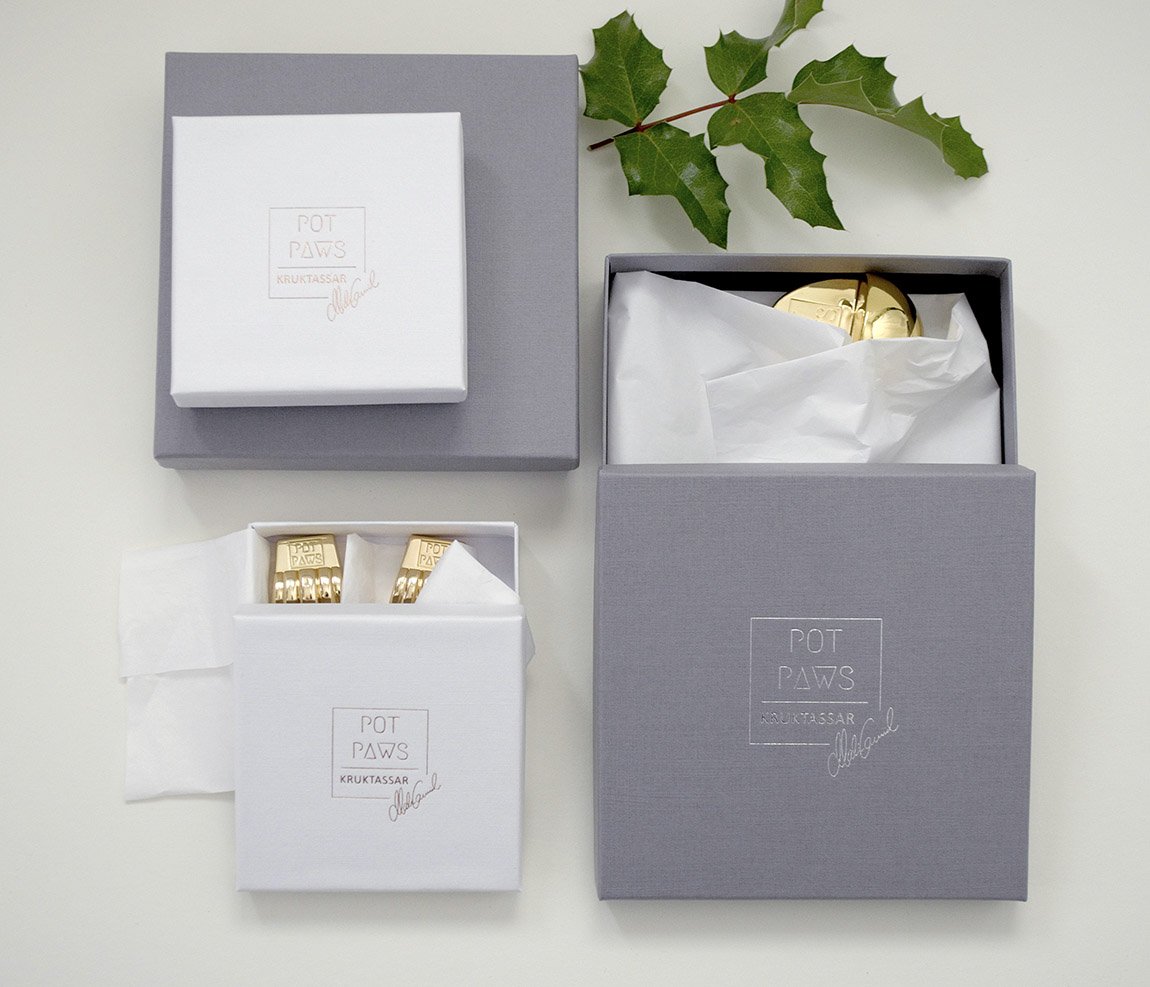 In her studio in Sollentuna, Carrick designed a series of little paws for small and large plant pots and vases, lanterns and candle trays, made with high-quality materials and with a refined finish. Since the launch in 2020, POT PAWS has seen a high demand and received plenty of attention in media, with features in interior magazines including Elle Decoration, Plaza and Terassi Media.
From idea to finished product
The secret to POT PAWS' success is its product development, in which Carrick expertly manoeuvres from initial creative idea to finished product. She has an extensive background as a goldsmith and previous experience as a product development director for some of Sweden's leading jewellery brands, and is highly skilled in developing new products and building brands, as well as managing relationships with suppliers and clients.
Having devoted more than 30 years of her career to creating jewellery, Carrick is now very much focused on her own brand POT PAWS. "I'm still passionate about high-quality designs. Now when I run my own business, I can focus on developing a great-looking product that also has a function and adds value to people's homes."
Carrick puts emphasis on inclusion and trust in her business. "The brand's core values apply to everything, from developing the form and function of the product, to offering high quality at an affordable price to customers, and including and trusting everyone who is involved in the process. I want POT PAWS to be a warm and friendly brand, I think people need that these days."

Design and function are key
The POT PAWS products are both smart and functional solutions that elevate the interior of any home or garden. The playful little paws in zinc, silver or gold colour are not only stylish, but also function as a protection for surfaces under pots and vases, such as windowsill and tabletops. Over time, the paws contribute to a more sustainable interior, by reducing the need to repaint stained surfaces.
The exciting story of POT PAWS has just begun and Carrick assures that she will continue to develop her brand: "In the near future, I will add different variants of the design and include more products, such as accessories and other interior decorations to match the current range."
At the end of August, POT PAWS participated at Formex in Stockholm, the leading interior design trade fair in the Nordics, and Carrick saw an interest in the brand that by far surpassed her expectations. "All the hard work has paid off; I'm so excited for the next step on this journey!"
POT PAWS products are available in the web shop and at selected retailers, such as lifestyle boutiques and interior design shops in Sweden and Norway.
Web: www.potpaws.se Facebook: kruktassar Instagram: @pot_paws
Subscribe to Our Newsletter
Receive our monthly newsletter by email