Randers Tegl: Not just another brick in the wall
Text: Louise Older Steffensen | Photos: Randers Tegl
Randers Tegl is one of Scandinavia's largest producers of bricks and rooftiles, but its influence stretches far beyond northern Europe. With exports going as far away as Australia, Randers Tegl has helped shape cityscapes all across the globe and pushed the boundaries of the possible, allowing architects and contractors to create brick-based buildings that wouldn't have been possible earlier.
If you think creatively enough, you can do just about anything with bricks these days: a look at the new façades in the centre of Stockholm or Oslo proves that new brick buildings are anything but boring. Asymmetrical angles, skyscrapers and entirely round buildings can be made with bricks these days. The brick façades look deceptively simple when they're done, but that belies the complicated and interesting journey it has taken to get them to that stage.
The writing in the wall
"We like to say that anything is possible," says Randers Tegl's marketing director, Laust Ejstrup. "If you want to do something challenging with bricks, we'll figure out how it can be done." Randers Tegl includes a large team of expert engineers and architectural technologists, who have specialised in figuring out how to make seemingly impossible constructions come true. Most of their efforts aren't visible once the building is complete, but without them, many modern-day brick buildings simply couldn't hold their own weight.
One of their industry-changing innovations was the Carlsberg Bjælker™ beams and lintels, which allowed Randers Tegl to construct large pieces of reinforced, prefabricated wall that look no different to the other bricks once the building is completed but add a great deal of strength and flexibility to the constructions. "Innovations such as the prefabrication of certain wall segments have really pushed the boundaries of what we can do with brick," Ejstrup explains. "We're able to offer up architectural solutions that compete with any other type of modern building material, and I think that's exactly what was needed in order for brick constructions to take us safely into the future, having served us very well in the past."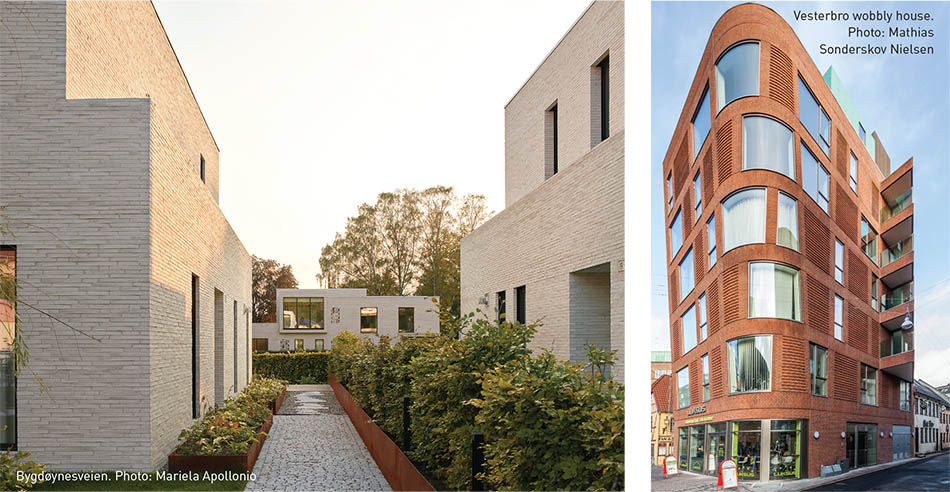 Building for generations
"We seek to make buildings that will last and which will serve future generations just as well as our own. A lot of modern constructions have been built for their short-term impact and a quick profit, with no thought as to how they will look in a hundred years' time. That's a terrible tragedy," Ejstrup says. "Bricks last – just look at Børsen in Copenhagen, which is more than 400 years old, or at the medieval bricks from Hammershus Castle. We have a responsibility to future generations to make things that won't need to be torn down again in 50 years' time."
Brickworks have been criticised for having a larger immediate carbon footprint than some of their competitor materials. The picture is very different when the durability and hardiness of bricks are taken into account, however. Once they are in place, bricks need very little in terms of maintenance and treatment, and they will hold their own even in the unforgiving weather of Scandinavia. "We are very conscious of making a positive impact in the world we'll leave behind one day. We've already taken steps to greatly reduce waste, and we continue to make our footprint smaller through technological innovation."
50 shades of clay
Historically, half of all bricks and tiles produced at brickworks would have to be thrown away after burning. Nowadays, Randers Tegl wastes exactly zero per cent of its output. The production process is finely tuned, and each step on the way can be carefully monitored to ensure that the final bricks are exactly what Randers Tegl's clients were looking for. "Though we end up with such a solid material, making bricks is a very intricate, delicate process, which always starts with top-quality clay. Denmark has the perfect soil conditions for production – we were lucky that Ice Age glaciers shaved the top layers of Sweden and Norway and deposited the clay in Denmark and northern Germany. We received the most superb red and yellow nuances, while northern Germany got the white and grey clay," Ejstrup says.
"The composition of the clay is all to do with the depth at which it is excavated and an area's specific composition. The amount of chalk impacts the colour, and we're able to bring out further nuances through, for example, double-burning red bricks, which draws out the oxygen and brings out a blue hue," he explains. "We're also lucky enough to have multiple brickworks throughout Denmark and Germany that we can draw from, which allows us to provide our clients with bricks ranging in colour from the lightest white to the darkest black."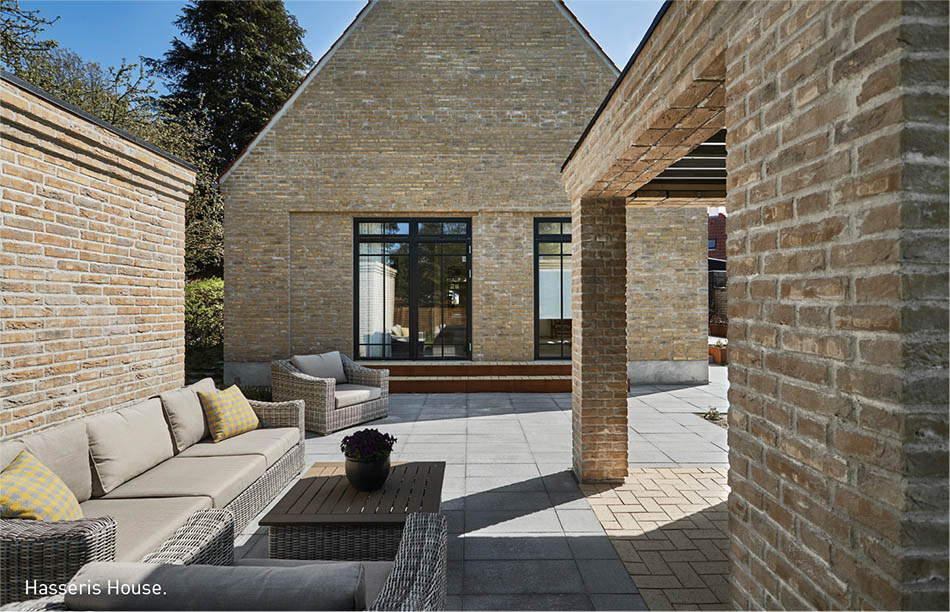 Tradition and ingenuity
A beautiful example of both the construction ingenuity and the colour range that Randers Tegl is capable of is the light and elegant residential block Basaren, located in the heart of Stockholm. White bricks have been used to create perfect ovals, endowing the building with a smooth and airy feel. In reality, it necessitated new ways of thinking and ingenious structural support systems to make the building stable, but the result has become an architectural pearl strong enough to ensure that no one ever has to worry about the structure again.
The Bjørvika area in Oslo has been completely redeveloped in recent years and shows off some of the world's best examples of modern brick architecture. The Barcode strip has added a whole new skyline to the northern capital, and one of the most striking in the row of unusual skyscrapers is Dronning Eufemias Gate 42. Here, Randers Tegl bricks and technology have been used in a completely different way to Basaren, with sharp angles and hovering brick-clad boxes providing the best possible use of space inside and out.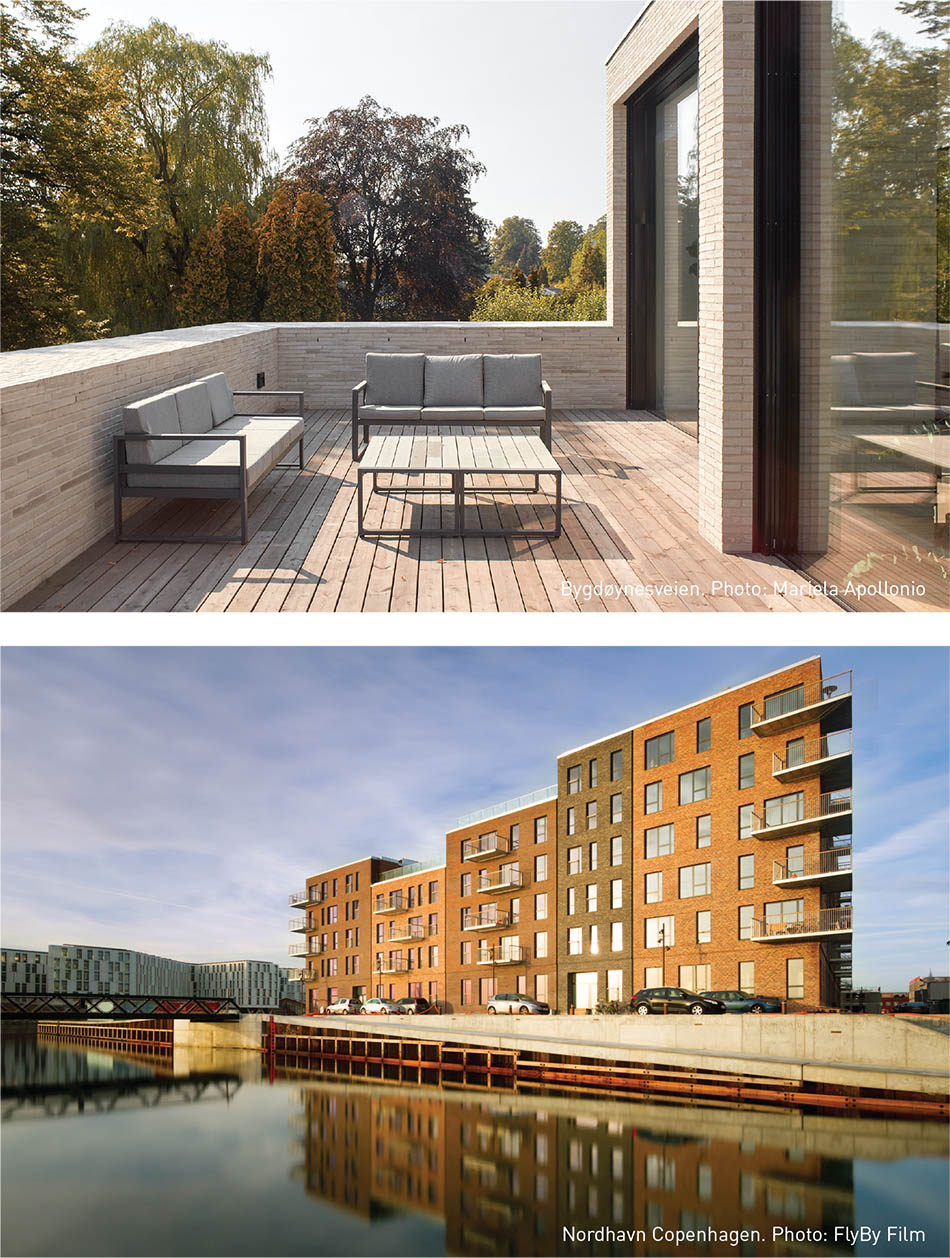 Ingenuity is just as important in the private brick homes being constructed across the world. In the exclusive new apartments at Oslo's Bygdøynesveien, light bricks put a new spin on the classic Scandinavian mid-century style of architecture. The shade of the bricks adds a sense of calm and balance to the outside, adding a contemporary touch, while the warmth and feel of the bricks add a comforting sense of familiarity. "The average person may not think about bricks all that often," Ejstrup concedes, "but we all have a relationship to them. We know they're strong, they're dependable and they provide us with warm homes even in the middle of winter. Now it's time for the building industry to explore all the other things that bricks can do."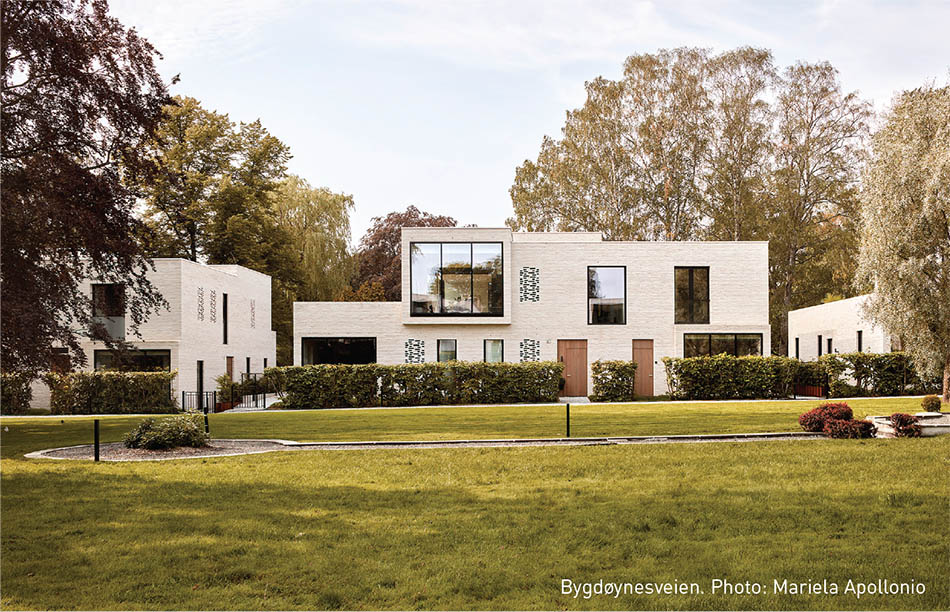 Web: www.randerstegl.com Facebook: randersteglinternational Instagram: @randerstegl Pinterest: Randers Tegl
Subscribe to Our Newsletter
Receive our monthly newsletter by email