RoboTool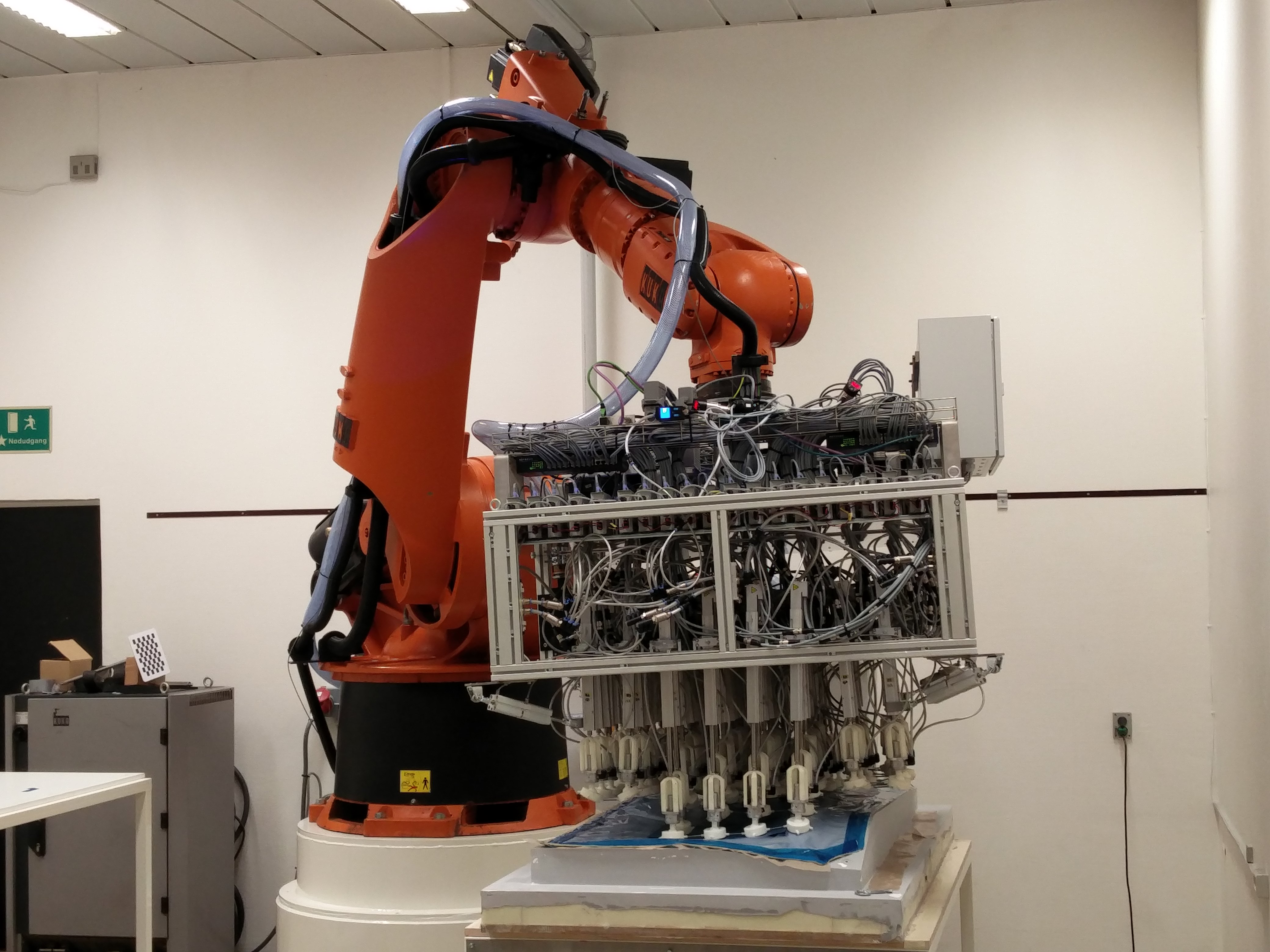 Turnkey solutions
RoboTool deals with the development and sale of robot technology. The company has many years of experience and aims to create value through innovation.
"We do what we say, and we say what we do!" This is the mantra that has made RoboTool successful over the years. The company, which was founded in 1997, has made it their trademark to create innovative robot solutions for the metal industry as well as the food and pharma business.
"Buying one of our products might be seen as an expense at first, but you should really consider it an investment instead. Often, you will earn your money back in less than three years, so the right solution will quickly improve your company's finances," says Leif Thomsen, CEO at RoboTool.
The company's solutions are mainly based on robots from two of the world's leading robot technology manufacturers, ABB and Güdel. Other than selling robot technology to both smaller and larger companies, RoboTool also makes a virtue out of educating the companies' staff in how to operate such machines. "We Turnkey solutions deliver the total solution. It's important for us to make the customer feel comfortable and safe with the new technology, which is why our experienced project managers go through the project with great care to help them," says Thomsen.
Saving money on optimising processes
RoboTool is more than just a supplier. They are in close talks with the client throughout the entire process and can deliver customised solutions no matter how difficult the task. At the moment, they are delivering solutions to Terma, who are responsible for delivering components and parts to the new F35 planes. "The rudder on the plane is a tricky thing. It's made out of carbon fibre, and each part has to fit into a shape. To ensure the right dose, the carbon fibre is placed in a soggy, soaked version that is similar to double-sided tape. It has to be placed very accurately to avoid air bubbles, because if you make a mistake you have to start all over again. This used to be a two or three-man job, so it's another great example of how you can save money when automating processes," explains Thomsen.
Subscribe to Our Newsletter
Receive our monthly newsletter by email