Sanne Salomonsen – Danish singing sensation and life inspiration
Text: Helen Cullen | Press photos
Sanne Salomonsen, the Danish 'rock mama', has three decades of musical success and eighteen solo albums to her name. Having risen to fame in the '80s with the chart-topping Sneakers group, her repertoire has expanded across multiple genres and included a myriad of collaborations. Not only a member of the Anne Linnet Band, Salomonsen wowed audiences with her starring role in the 2001 Danish production of Evita. In the midst of an extensive European tour, Salomonsen pauses to talk to us about her musical legacy, her inspiration and the passion for performing that keeps her going.
Salomonsen released Hjem 2014 in October of last year, an album that proved a tremendous success bursting onto the Danish album charts at number three and remaining there for 16 weeks. It was a very satisfying result for the artist who only released it after succumbing to relentless campaigning by her fan base. The collection was inspired by an intimate tour that saw Salomonsen perform a set consisting, unusually, of just her ballads.
"It was an idea I had because I wanted audiences to leave my concert feeling that they knew me a little bit better," she explains. "I didn't have any plans to make an album in that vein but the fans were persistent. I was hesitant but I spoke to my record company and we decided to make a live album in the studio and it has been an enormous hit." Salomonsen doesn't take her success for granted, however. "I'm very happy and humble about my accomplishments and all the chances and possibilities that came to me," she continues. "It's like the universe is being really good to me."
The humble hippie beginnings
Salomonsen's parents were very traditional and worried initially about her desire to perform. "I was a teenager at the end of the '60s, a hippie with peace, love and understanding as my philosophies," she laughs. "My parents were very conventional so we did have some conflict but my mother was a talented singer and my father played the piano so they did understand my passion."
After leaving school at fifteen to join the cast of the musical Hair, they realised that she was serious about her ambitions and supported her fully from then on. Salomonsen has worked professionally ever since.
A road to recovery
However, it has not always been easy for Salomonsen. In 2006, she suffered from an apoplectic stroke that caused temporary paralysis on her left side. Despite the severity of her condition, she was determined to make a full recovery. "It was a difficult time but I wasn't sad or mad that it happened to me," she recalls. "I accepted it immediately so I could start working on getting my life back."
Salomonsen trained hard to restore her mobility and vocal prowess and bounced back stronger than ever. "Before the illness, I was working a lot, a little too much, and I was tired," she recalls. "I remember standing in my kitchen and saying to myself out loud that somebody has to stop me because I can't stop myself and that's what happened; so we always have to be very careful what we wish for."
Salomonsen's acceptance of her illness, rather than questioning it, helped her focus on the road to recovery. "I was very sick and had to fight very hard. It was tough but I got my life back and I'm so happy for that," she shares. Salomonsen was very fit and led a healthy lifestyle in advance of her stroke. "There was no reason physically for this to happen," she explains. "So I decided to find my own meaning in this."
The time of reflection inspired her to become an ambassador for the Heart Union in Denmark, an organisation devoted to furthering research that helps save lives and aids those in need of rehabilitation. Salomonsen now travels nationwide sharing her story as a survivor. "It really helps people to see that I can walk. It inspires them that they can do it too," she explains. "Sometimes people lose trust in the fact that they can get better. It does takes a lot of work but you can do it."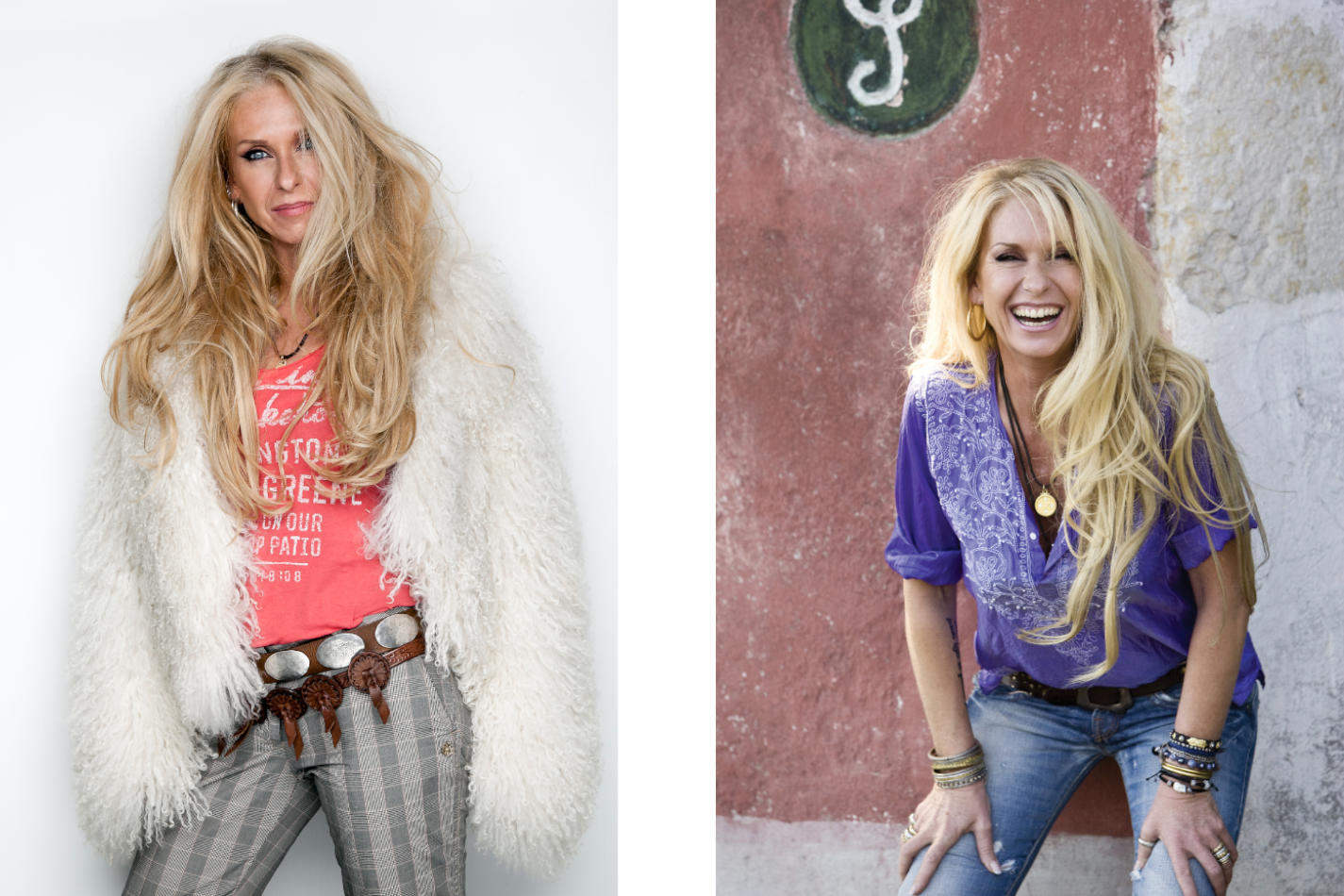 A romance with herself
Committing fully to the demands of a career in the spotlight has forced Salomonsen to sacrifice other areas of her life. After two failed marriages and attempts at long-term relationships, she finally decided that the single life was best for her. "I think it's a challenge for the men in my life to live with me, not because I'm being difficult, but because I love to work and I'm often away from home for a long time," she reflects. "I decided that it would be easier to be on my own and not have to argue or justify what I'm doing to deal with jealous husbands. It was the perfect choice for me."
Salomonsen is not lonely, however, and feels more content as a single woman. "I always say that I have a lifelong romance with myself because I love to be in charge of my own life, without worrying about hurting anybody," she says. The positive energy she receives from the audience also helps to fill any void that remains. "When you don't have a daily love in your life it's wonderful to meet your audience and get that loving energy from them," she explains. "I'm a very, very happy woman when I'm on stage. Every time."
History repeating
Salomonsen's son has most definitely inherited her music genes. Victor-Ray Salomonsen Ronander, a guitarist with Danish band Mnemic, enjoys a very successful musical career of his own. "He's travelled and performed in more countries than I have so I'm extremely proud of him and our family," she says. "I'm on tour at the moment with his father Mats Ronander and we all have a great relationship."
Salomonsen had no concerns about her son following in her footsteps and pursuing a career in music. "I know from experience that if you have a natural instinct to play music, no one will stop you," she explains. "I try to only give good advice and not be too dominating and let him do what he feels is right."
The philosophy of Sanne
Salomonsen has a very clear vision for how her life should be. "I want to be a very conscious person so that I can live out what I believe; you have to show respect and give a lot of love. A privileged person like me has so much love to offer and I'm not afraid to share it," she explains. "I think it's important that people don't walk around feeling scared or angry, surrounded by negative energy. If I wake up one day feeling irritable I decide to change it immediately, but you can only do that if you're conscious of it. I'm proud that I have the power to do so."
Facebook: Sanne Salomonsen Instagram: ssalomonsen Spotify: Sanne Salomonsen
Subscribe to Our Newsletter
Receive our monthly newsletter by email