Scandinavian Culture Calendar: May 2022
By Hanna Heiskanen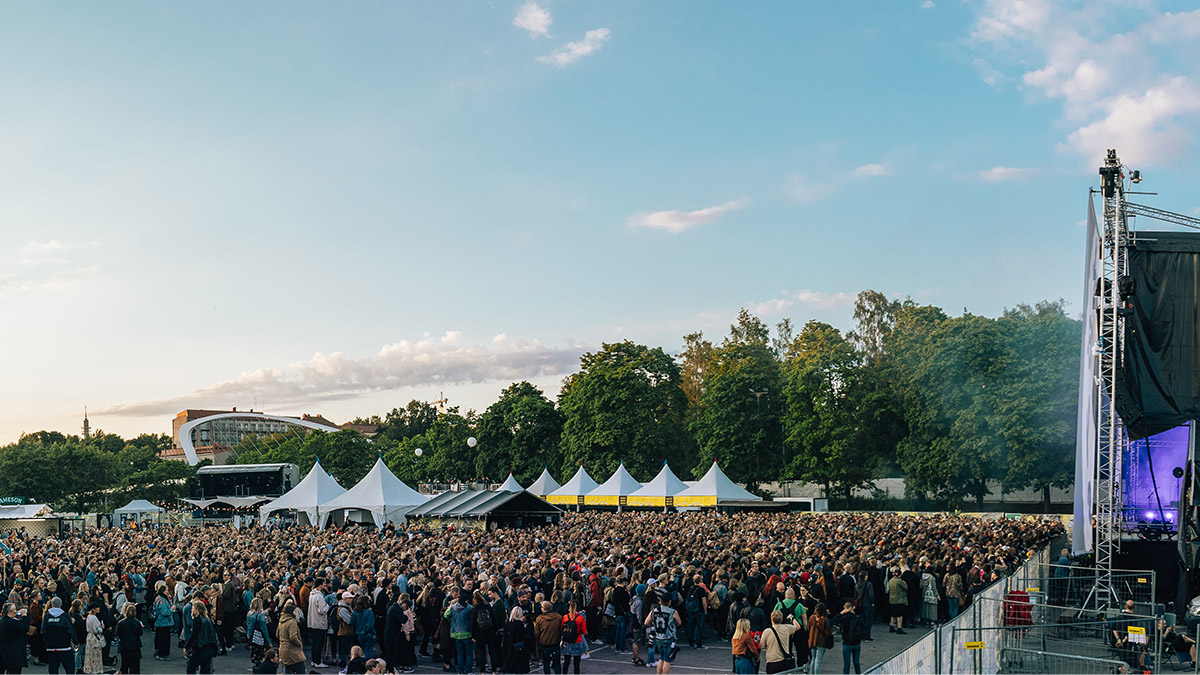 Between Before and After: Clare Woods' paintings (until 5 March 2023)
British Artist Clare Woods is exhibiting at the Serlachius Museum in Mänttä. In her first show in Finland, partly inspired by the pandemic, she explores vulnerability through paintings of flowers and humans. Between Before and After covers works Woods has created in the past five years and is a collaboration with Dundee Contemporary Arts. While at the museum, check out their permanent exhibition, too, and enjoy the views from the picturesque lakeside location.
Joenniementie 47, Mänttä
serlachius.fi
Matter by Norwegian Presence (7-12 June)
Norway is taking over Brera in Italy this early June. Design and Architecture Norway (DOGA) has chosen some of the country's most interesting designers to feature in the international showcase taking place during Milan Design Week. Norway's mountains, fjords and natural resources have acted as inspiration for the contributors. The exhibition has been curated by Kråkvik & D'Orazio.
Via Daniele Manin 13, Milano
norwegianpresence.no
Miniøya (11 and 12 June)
Summer means festival season for children, too. Miniøya is Norway's largest cultural and music festival for children. Organised since 2010, the festival takes children seriously, which means introducing them to a wide range of music styles, but never with a frown. If you need proof, why not try the 'Pimp My Drum' fabric painting workshop, or 'Bach Goes HipHop', which combines classical music with breakdance.
Tøyenparken, Helgesens gate 90, Oslo
minioya.no
XXVI Mänttä Art Festival (12 June to 31 August)
If you're planning a summer trip to escape the big smoke, consider Mänttä in Central Finland. It's somewhat of a paradise for art lovers, housing the world-class Serlachius Museum, but also the annual Mänttä Art Festival. This year's edition, which has been curated by Finn Markus Kåhre, has no theme, but the event is branching out beyond visual artists to include musicians and writers. The group of 25 includes the acclaimed photographer and video artist Elina Brotherus, the collective Artemisia Vulgaris and playwright Laura Ruohonen.
Tehtaankatu 21, Mänttä
kuvataideviikot.fi
Sideways (16 to 18 June)
Sideways is one of those urban music events that allows you to experience all the pleasant aspects of a festival (the music, the people, the vibes) without any of the drawbacks (most involving a tent). The line-up for 2022 looks promising: Joy Orbison and Róisín Murphy represent international talent, whereas Vesala, Maustetytöt and Astrid Swan are some of Finland's biggest names in music. There will also be side events which, in the past years, have included bird sound karaoke and beer yoga.
Nordenskiöldinkatu 11-13, Helsinki
sidewayshelsinki.fi
Nordklang Choral Festival (29 June to 2 July)
This Nordic choral music festival goes all the way back to 1971, and has since then been organised every three years in various locations. This year, you'll need to head to Iceland's capital, Reykjavík, where the event is hosted by local choral associations. Expect performances and workshops covering different genres, from folk to classical, and including the mixed choir Nordisk koncertkor from Nuuk in Greenland.
nordklang.nordklangkorfestival.org
Subscribe to Our Newsletter
Receive our monthly newsletter by email