Sinikka Salmi: Inspired by life
Text: Hanna Heiskanen | Photos: Sinikka Salmi
Sinikka Salmi is a Finnish artist whose paintings burst with intense colour. Driven by an innate need to express herself, she draws inspiration from everyday experiences and her own past.
For Turku-based artist Sinikka Salmi, it did not all start with paint. "I was actually supposed to study literature," she reminisces. "But visual art quckly took over words. I enjoy the directness of expression that painting gives me, from my head and onto the canvas. Plus, I have too many things to say that can't be expressed in words!"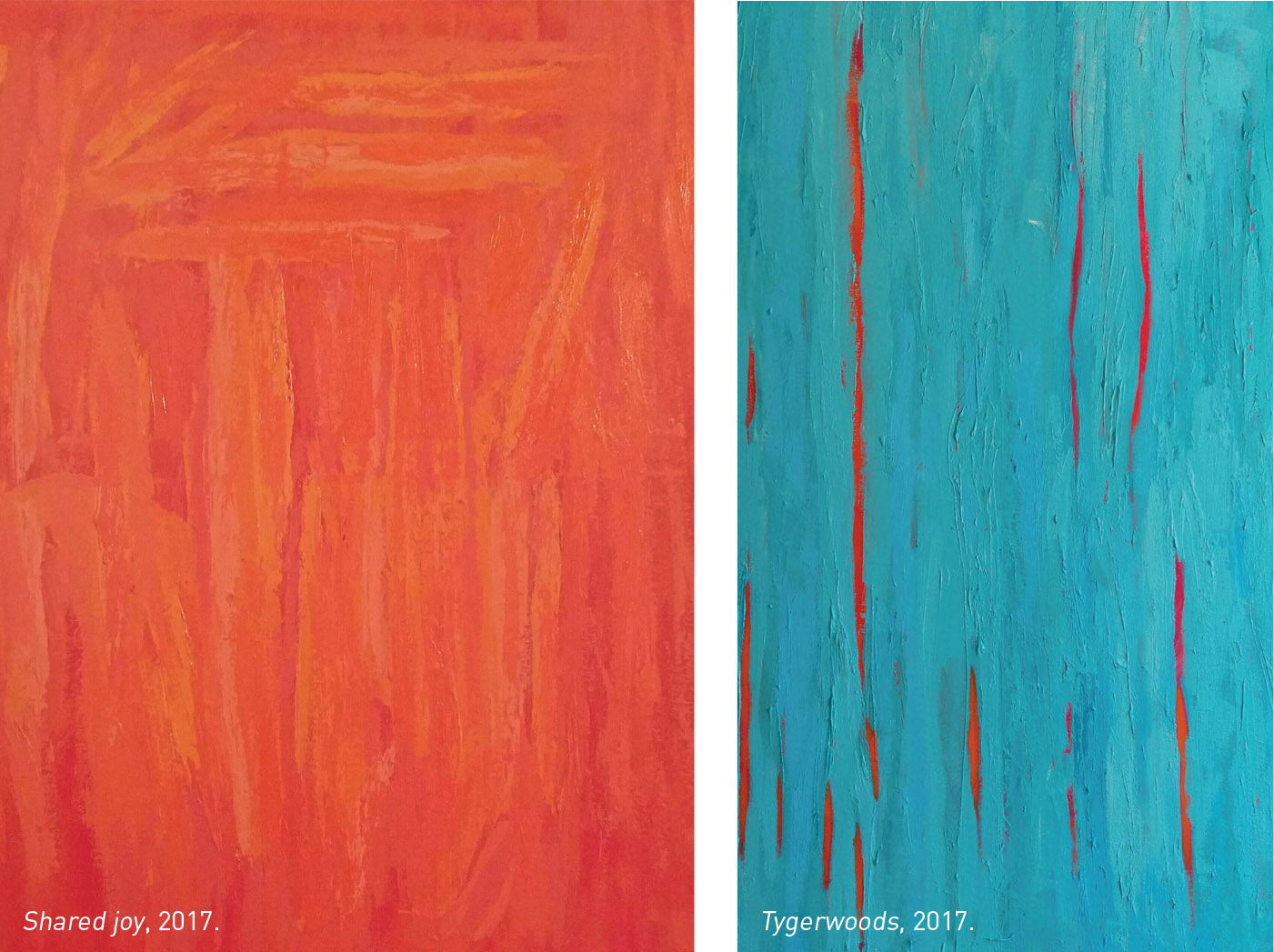 Even today however, literature does continue to be a lasting source of inspiration for Salmi. She is particularly drawn to the works of Marcel Proust and Virginia Woolf, as well as poetry. "Sometimes I see a pair of words that come across to me as a painting I simply must create," she explains. Classical music is equally close to her heart, and her husband often plays the cello while she works. And, of course, colour is always very important for a painter. Salmi talks about the impact that our personal life experiences have on the way we perceive the same colours and their temperature. Her own childhood memories are full of colour, including a particularly vibrant shade of turquoise that she later spent three months trying to mix. "I still don't think I got it quite right."
Salmi chiefly works with oil, although she is also interested in acrylic and, most recently, egg tempera as a non-toxic medium. "Oil is fantastic for reproducing strong colour," she says. Some of her paintings depict faces, which she sees as mysterious and hard to pin down. If she experiences a break in creating, Salmi often looks to other artists' work for stimulation – before soon realising that the painting she is searching for does not exist yet, and that it is up to her to make it happen. She describes her brain as the kind that stores and processes everything she experiences in life, only to later appear on the canvas. Life in itself becomes the subject matter.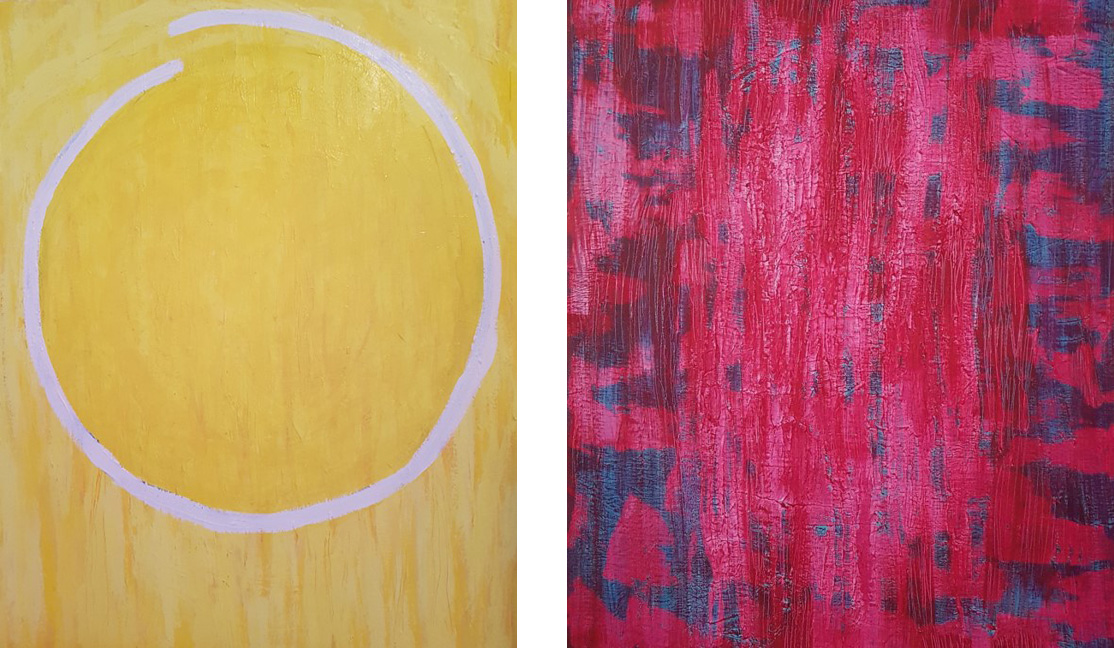 Art is sometimes seen as difficult, but Salmi argues that we should not overcomplicate it. "I recently made painting onerous for myself, before it hit me how much of it is subconscious. You have to remove yourself from the equation in order for the painting to materialise." From the viewer's point of view, however, it is simply about their own personal interpretation and reaction to the piece. "Art doesn't become art until others experience it," Salmi concludes. "I want mine to be as close to other people as possible."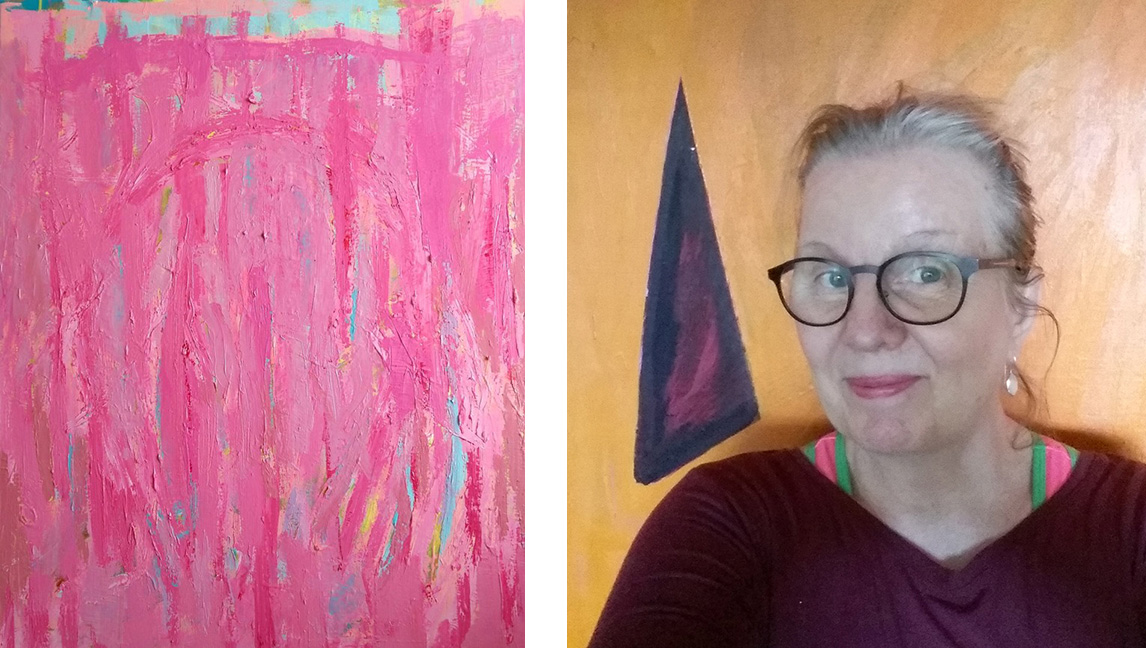 sinikkasalmi.fi You can purchase Sinikka Salmi's paintings from the Taiteen verkkokauppa online shop at taiko.fi, or borrow them from Turun taidelainaamo, at: turuntaidelainaamo.fi
Subscribe to Our Newsletter
Receive our monthly newsletter by email